The classic Volkswagen is everywhere these days; on TV adverts, printed on T-shirts, and parked by the beach throughout the summer. Sometimes though, owners feel they might be able to add a 'little something' extra to theirs, to make them stand out even more.
We have put together a selection of ten of the weirdest classic Volkswagens we have seen so far. Love them or hate them, you have to admire the creativity of the VW enthusiasts who produced them:
10. Facepalm Facelift?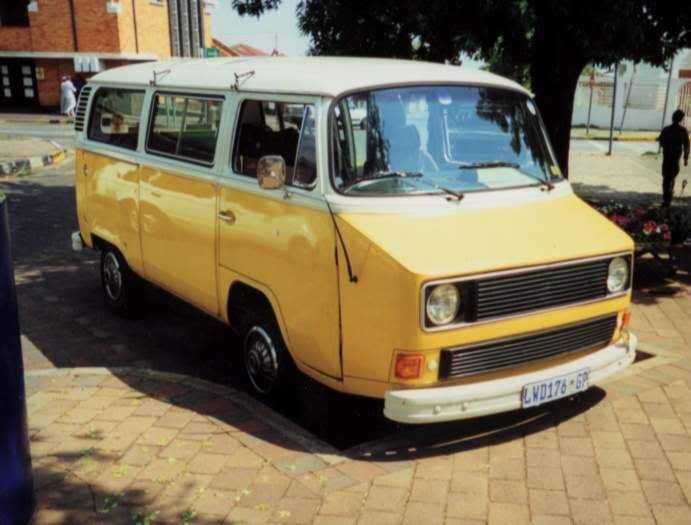 This Classic late Bay has been treated to a 'facelift' by adding the grilles and lights from the more boxy and modern Type 25 Transporter. At least they now have some more legroom!
9. Custom shortened Campervan.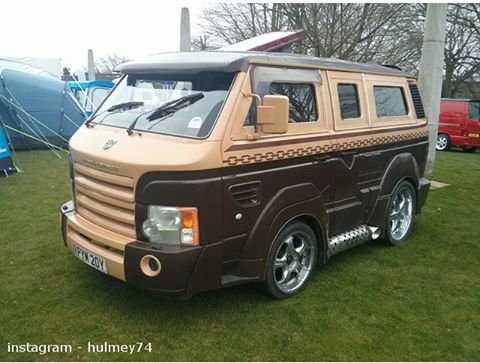 Not content with simply shortening this Campervan, the ideas just kept flowing for the builder of this crazy custom creation. With Land Rover front head lights, over inflated arches and a bonkers brown paintscheme, this is certainly a 'real head turner'!
8. Split Bus meets Airstream Caravan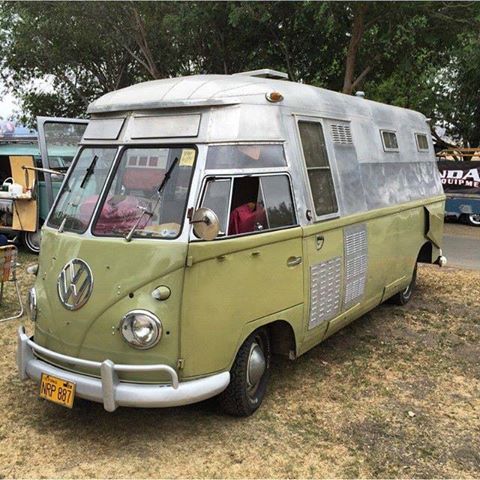 The perfect weekend getaway for fans of tophats and stilts; this classic Splitscreen Camper has been backed into an Airstream Caravan to create an almost period looking head scratcher of a motorhome!
7. 5000bhp jet-engined VW bus, need we say more!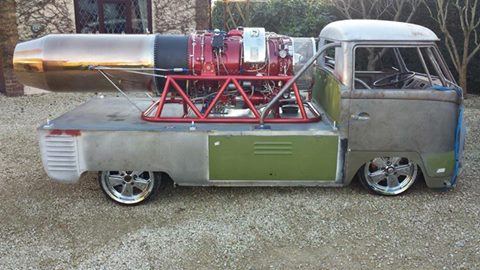 It is not just the look that is crazy about this VW Pick Up, but also that it could theoretically do 0-270mph in under seven seconds! We actually talked to the creator of this 1958 pick up; check out our post about it here.
6. Beetle topped Beach Buggy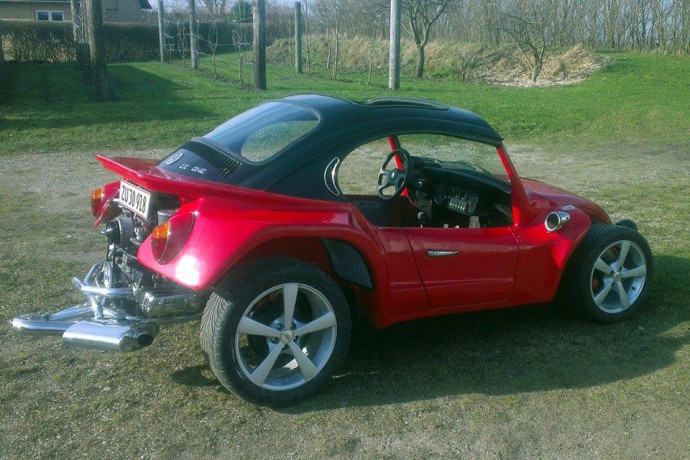 Built on a shortened VW Beetle chassis, the Beach Buggy is a cult classic. This creation deals well with the weather conundrum that owning a buggy can bring, by grafting the roof section from the donor beetle on, although with no side windows you'll still be getting the wind in your hair!
5. Business up front, and a party out back.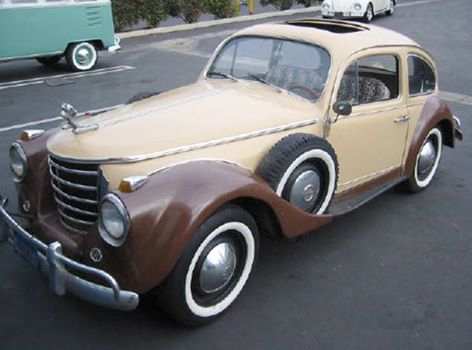 You could be King of the Road behind the wheel of this two tone treat. It might have taken you a second or two to clock the VW Beetle windscreen, doors, and rear end hiding behind the rather extravagant front end, but once it has been seen, there is no forgetting it. Leave a lasting impression when you meet your business clients with the keys to this creation in your pocket! Last year, we dedicated a post in our blog to this Beetle,take a closer look to find out more.
4. The Sausage Beetle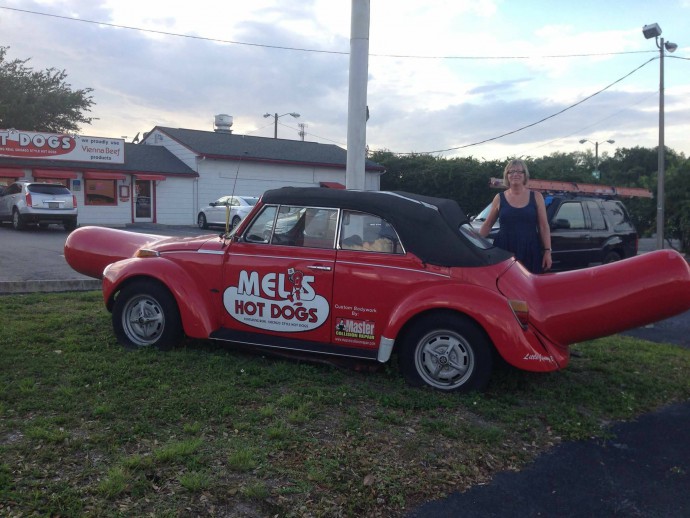 Spotted by one of our team whilst travelling, this Beetle Cabriolet is unmistakable, and a great publicity tool for Mel's Hot Dogs. It's practicality maybe a little limited thanks to the giant sausage situated front and rear, but it would be sure to turn heads on the highway!
3. The sensible one..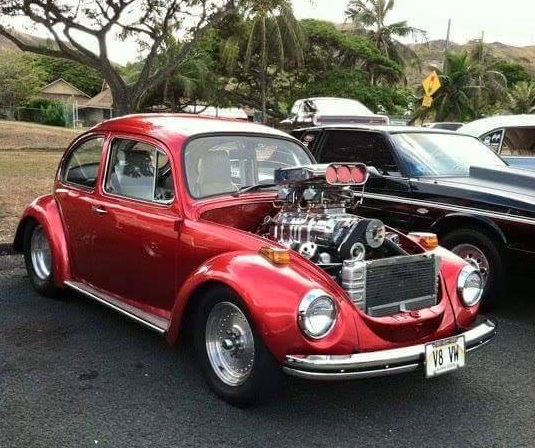 It really says something, when you can post a photo of a V8 Beetle and call it sensible! Whilst it looks pretty stock from the rear, the crazy owner has managed to shoehorn a dirty great engine in the FRONT, which no doubt will cause choas out on the streets! Visability will be slightly obscured by that massive blower, but you'll soon forgive it when you hear the soundtrack!
2. 3 wheels are better than 2, but not as good as 4!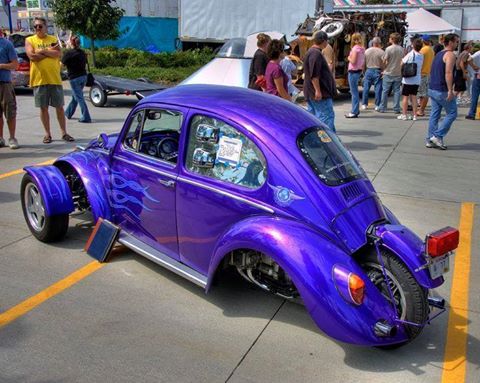 This project has clearly kept the creator busy for many months. We're not sure if it sports a seat or a saddle, but it would appear steering is done by a wheel. The single rear wheel is powered by what is left of a motorcycle;  the front wheels sitting beyond the original fenders, finishing off what is maybe the wildest ride on our list.
1. 5 wheels are better than 4?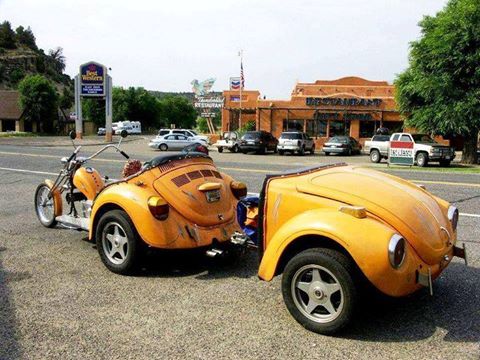 We would love to know how this one came about, perhaps the original 1303 Beetle was a bit too practical, or maybe it had received a side impact leaving the owner little option but to cut it in half and create a trike and trailer combo! Either way, it raised a smile in the office!
We would love to know which one you think is the weirdest. Perhaps you have spotted a VW even more wacky and wild, if so, do show us!
The opinions expressed here are the personal opinions of the author and do not necessarily represent the views and opinions of VW Heritage
Andy