This month marks 65 years since the last two-seater VW-based Hebmüller was produced, so we thought we'd celebrate it's official 'retirement' in style by delving into its development, looking at its contemporary influences and explaining what you might have to do to get yourself one of these ultra rare coachbuilt beauties…

British influence?
Prepare yourself for a bit of shock because the 'Heb', as it's affectionately known, wasn't actually the first two-seater open topped VW. You see, immediately after WW2, British army officer Colonel Charles Radclyffe could be seen driving around war-torn Wolfsburg in a two-seater with chromed bumpers, nipple-type hubcaps and a Beetle bonnet with twin vertical louvres providing the perfect profile for the elongated bootlid. The doors on this oddball 1946 creation were cut down saloon items, with their windows contained within unusual curved metal frames. Carrying the registration 6269204, interestingly the air-cooled engine was fitted with a twin carb setup – the exact origins of which remain unknown. We can only imagine that when Heinz Nordhoff took over as general manager of Volkswagenwerk in January 1948, he saw this open top car scooting around and got the idea that VW ought to put an open top Beetle of their own into production…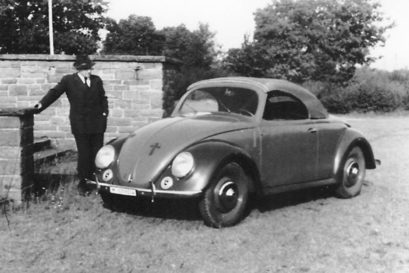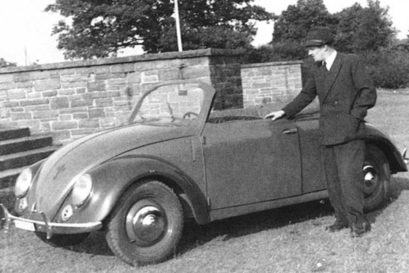 Two plus four…
With this plan in mind, and realising that there would be a relatively small demand for these convertible models, he decided to subcontract their manufacture so the main Wolfsburg factory could concentrate on mass production of the Beetle instead, demand for which was escalating by then. He thus awarded the contract for the four-seater model to Wilhelm Karmann in Osnabrück and the two-seater to Josef Hebmüller and son of Wülfrath in the Ruhr.
Law and orders
As it happened, Hebmüller already had a previous association with VW; they had previously produced a four-seater convertible for police use – the Type 18A. For this, they chopped off the existing saloon roof along with the doors and rear quarter panels and added reinforcement in the form of an extra sill on top of the chassis.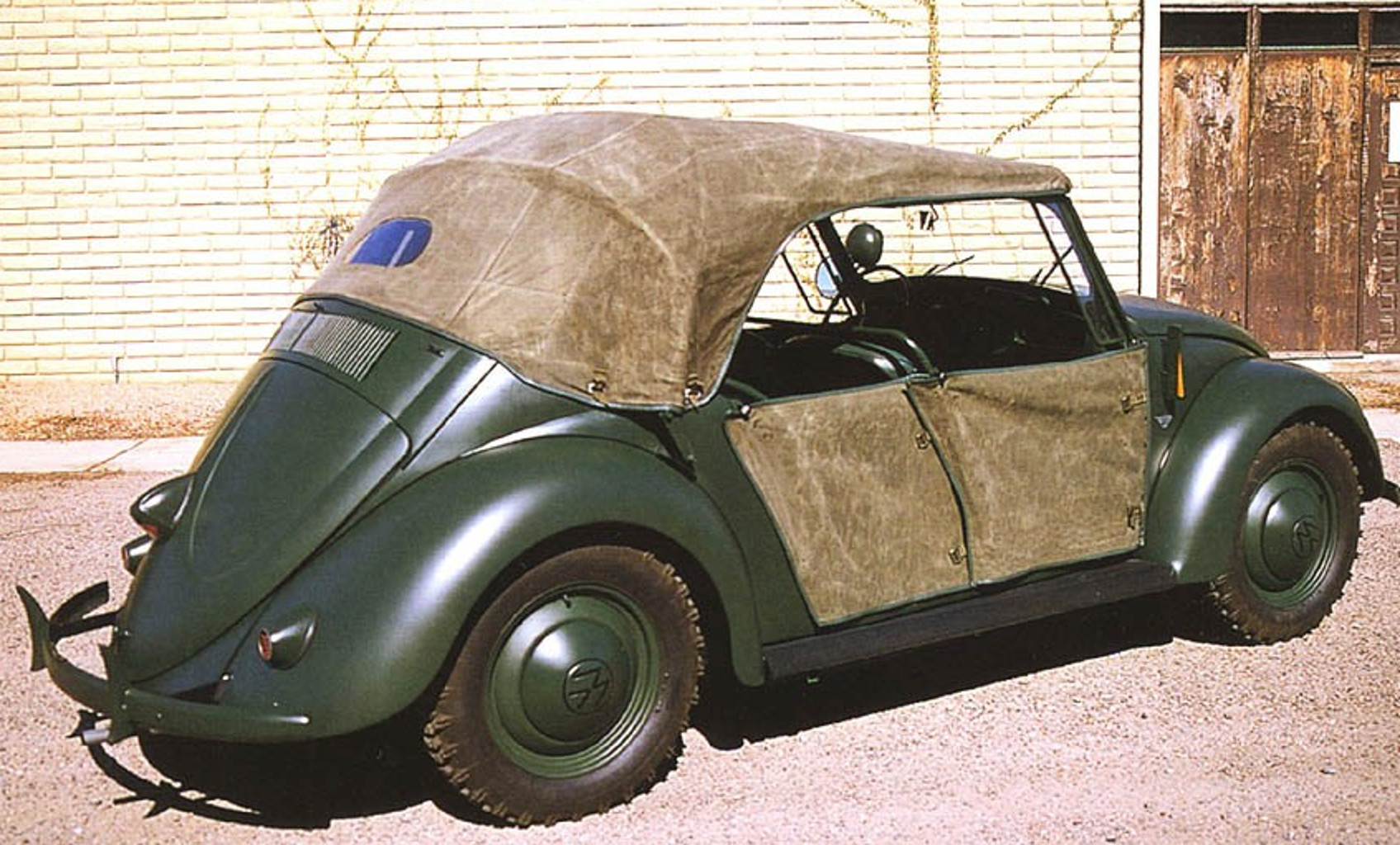 At the back the body was also cut away just above the cooling louvres. Four canvas doors were fitted, along with twin spotlights mounted either side of the windscreen. Most were finished in green with either a matt or glossy finish, with colour coded bumpers and hubcaps. Incidentally, Papler of Cologne, Karmann and Vienna-based Austro-Tatra and also made open top Beetles for the police. The latter company's version were also used by the Austrian army!
Planning for success!
Back to Hebmüller's two-seater, which by this point had been designated the Type 14A by Wolfsburg, and the first challenge facing their design team was overcoming the loss of rigidity once the roof had been removed.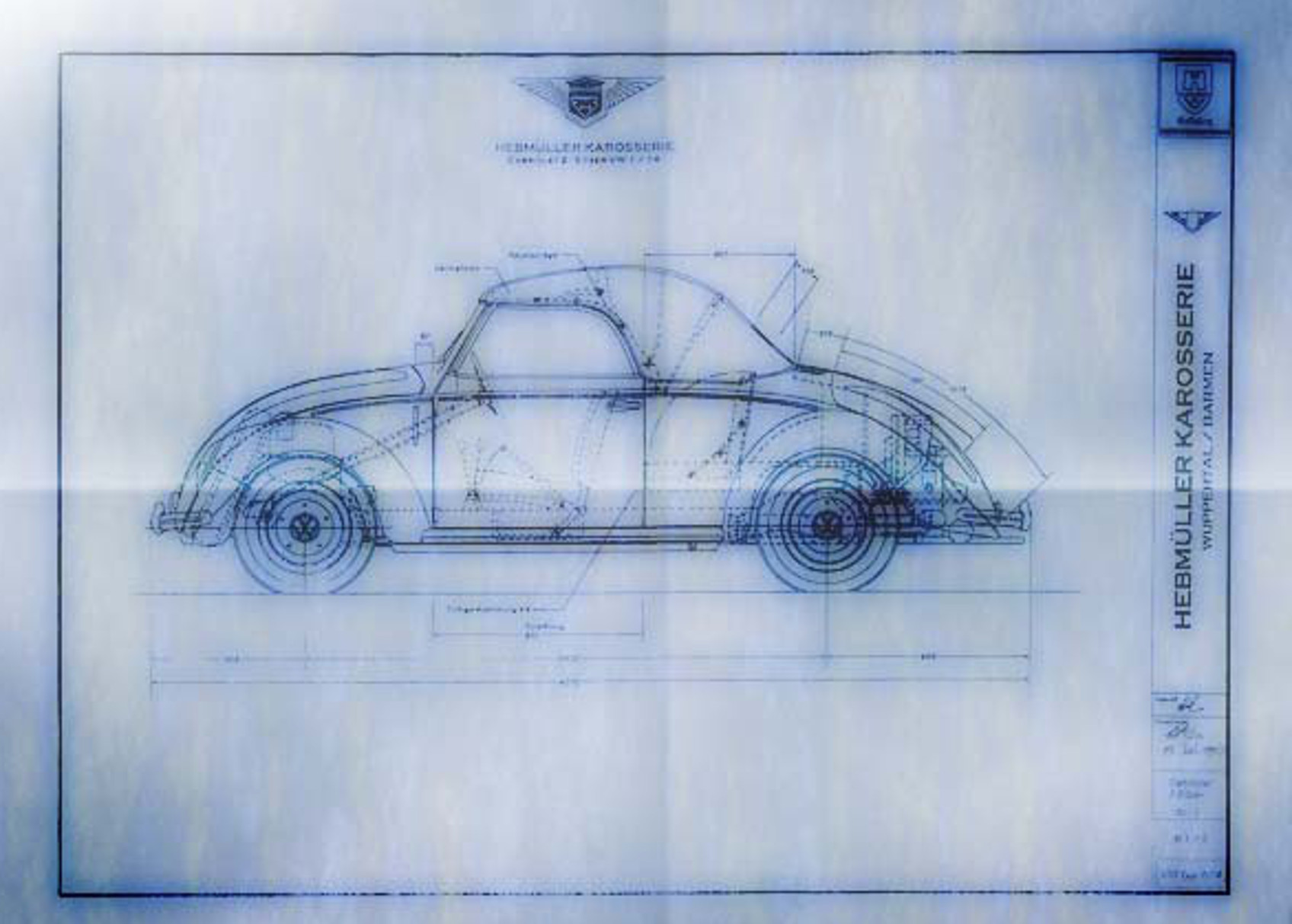 Here, they subtly beefed up the windscreen surround making the front end much more rigid than the saloon and allowing the stock Beetle's original bonnet and spare well to be grafted in. They also introduced two Z-section reinforcements either side of the chassis beneath the floor. The rear side panels were the same as on the saloon, but carried extra reinforcement to take the hood. The back end was also strengthened with an additional crossmember.
Oh so pretty prototype
In the best of car making tradition, a prototype was quickly constructed for approval by Wolfsburg – but it must have looked a bit odd because it still used the rounded windscreen surround from the saloon so the hood didn't sit quite right when raised. The bootlid bore an uncanny resemblance to a saloon bonnet, albeit it with louvres – just like Radclyff's car, in fact.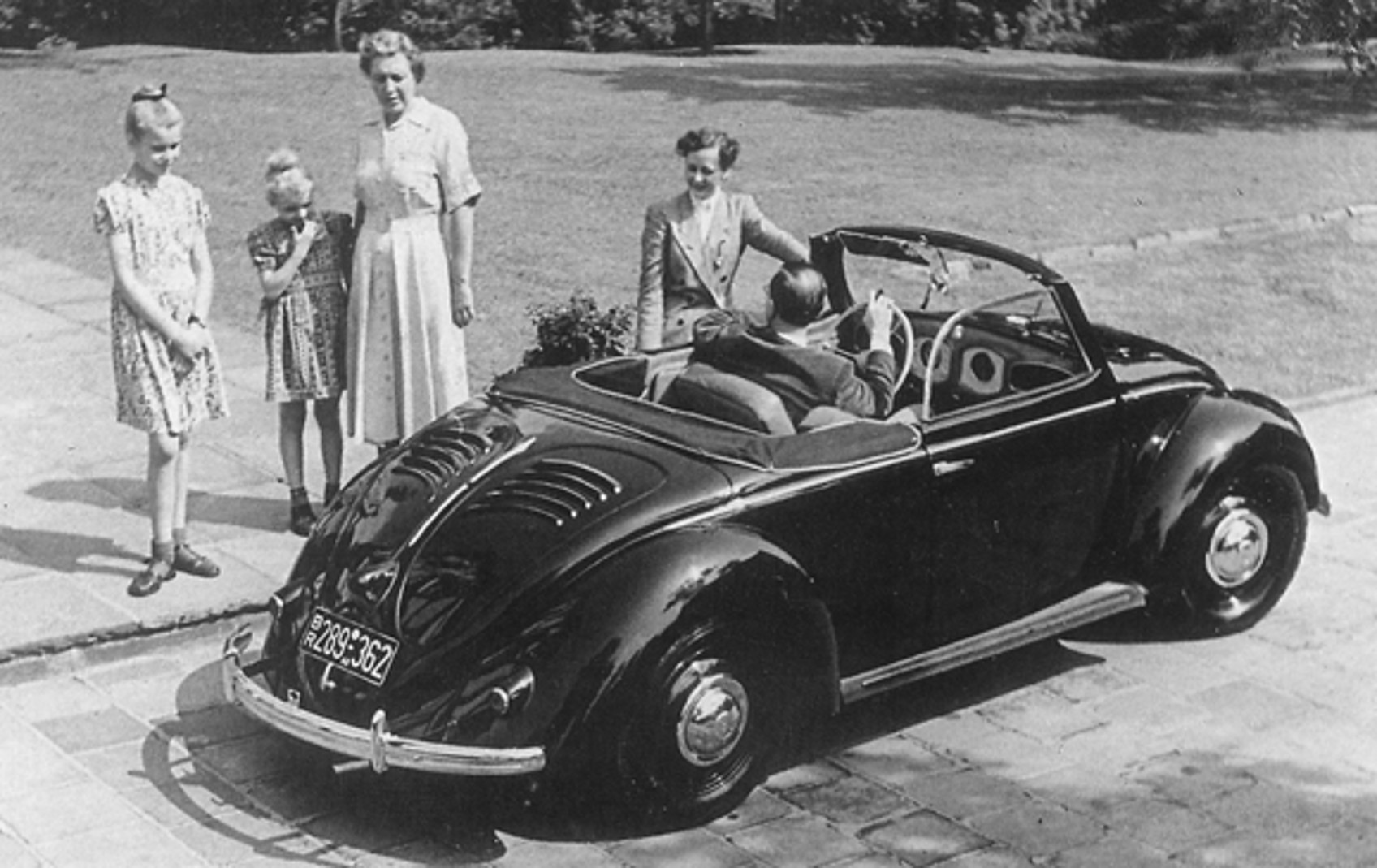 To impress, perhaps, the factory chromed the hubcaps – a feature that was unique to the pre-production models. In all, by late 1948, three prototypes had been made and subsequently sent off to be tested over a distance of 10,000km.
Getting the go ahead…
It obviously passed with flying colours because when Wolfsburg saw it, an order was placed for 2,000 vehicles. It made its debut at the Geneva Motor Show in March 1949, though full scale production didn't get underway until a few months later.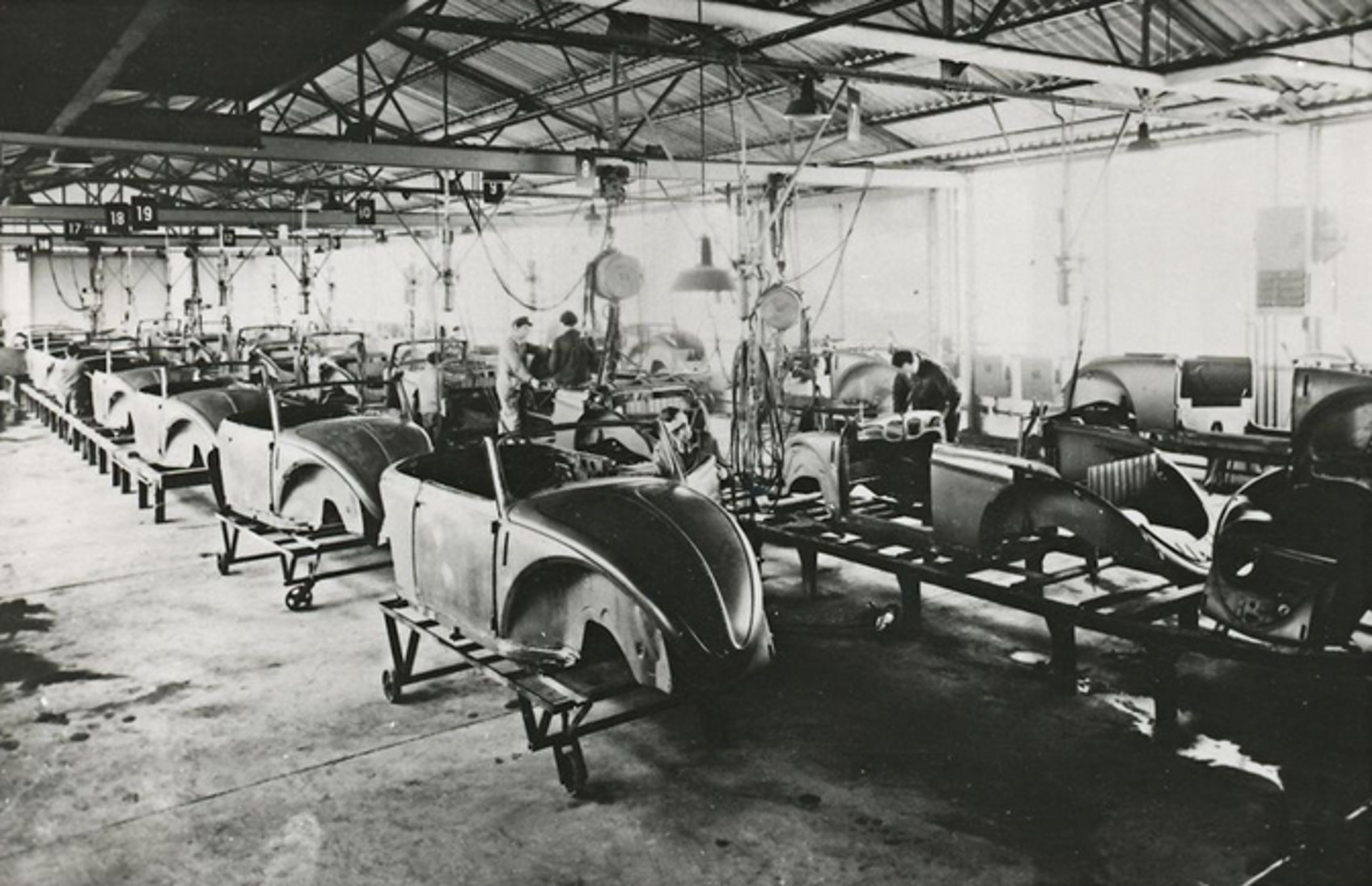 By this time, Hebmüller had devised a proper flat windscreen surround and manufactured their own rear engine cover with its distinctive central air scoop. To add finesse, a two-tone colour scheme was decided on; the bonnet, wings and bootlid were usually black (L41), with the rest of the car below the waistline painted a contrasting colour – the most popular hue being L60 Ivory. Inside, it was very much along the lines of Export saloon but with the older three spoke steering wheel originally. Because it lacked the security of the saloon, lockable glovebox lids were added as well as a clock or radio for the front passenger.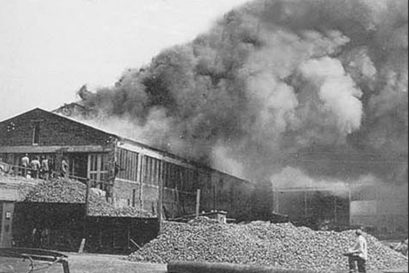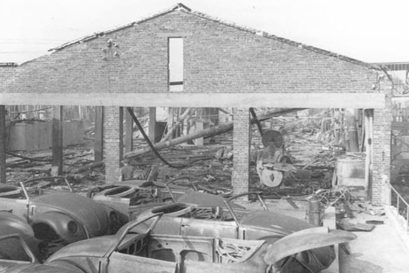 A total of 27 had been made by the end of June '49 but in the following month, disaster struck. A fire started in the sprayshop and despite courageous intervention by staff, lots of machinery and materials went up in flames. Incredibly, production resumed after four weeks and a further 24 cars were made in August.
Too much of a good thing…
The engine cover scoop was made 3in bigger on cars built at the end of that year and in the month of November 1949, a record 104 cars were produced. However, for some unknown reason, this output wasn't maintained in 1950, with just 77 being made in March and a paltry 17 by April. Just one car was made in the whole of 1951 and the writing was on the wall for the Hebmüller family business.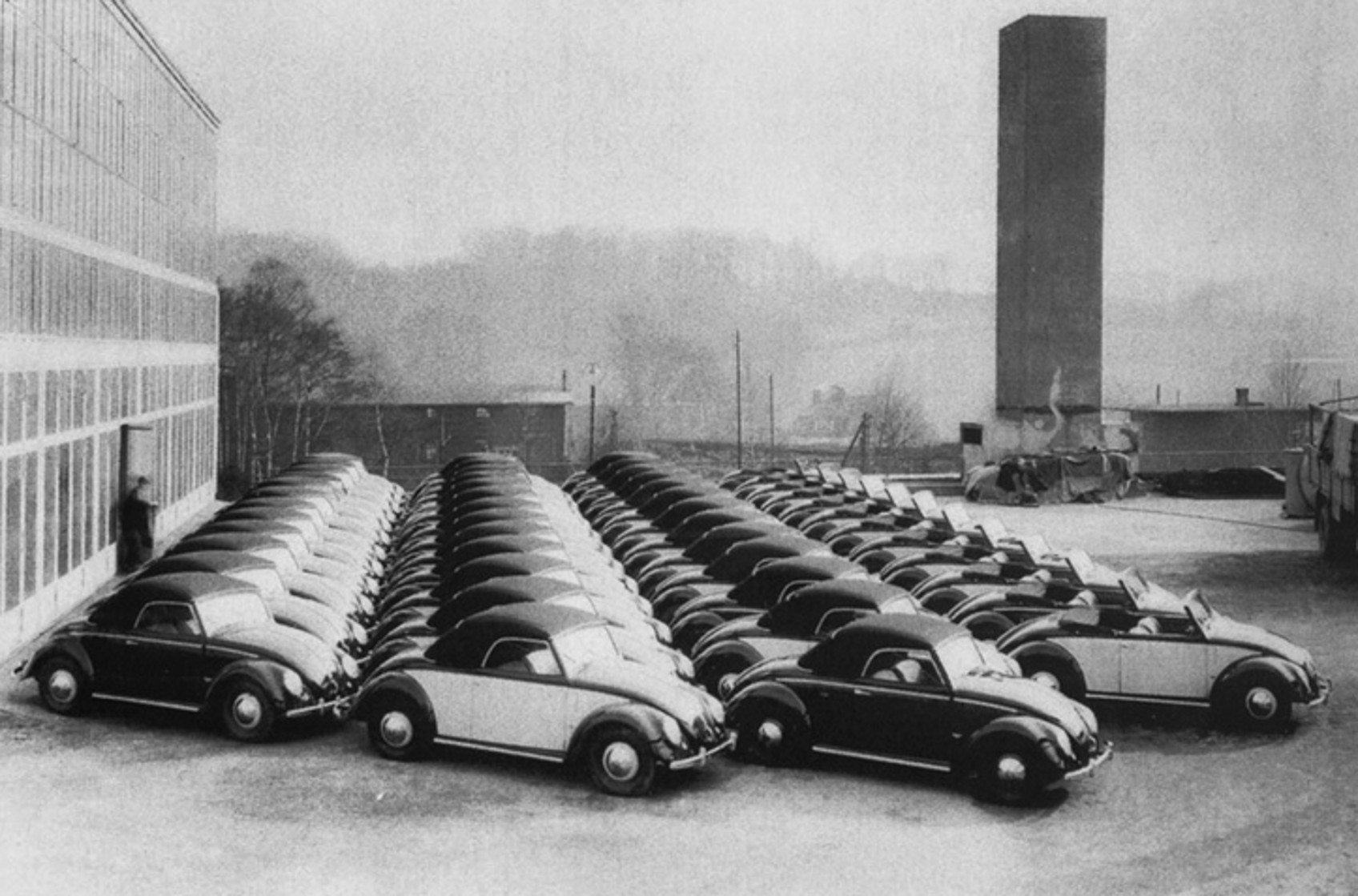 Indeed, in 1952 Josef Hebmüller and Son was declared bankrupt and the remaining bodies transported over to the Karmann factory in Osnabrück. It's thought that Karmann made 14 in total, 13 in 1952 and the last one in February 1953. So in the end, Wolfsburg's original order for 2,000 cars wasn't met – just 696 were built.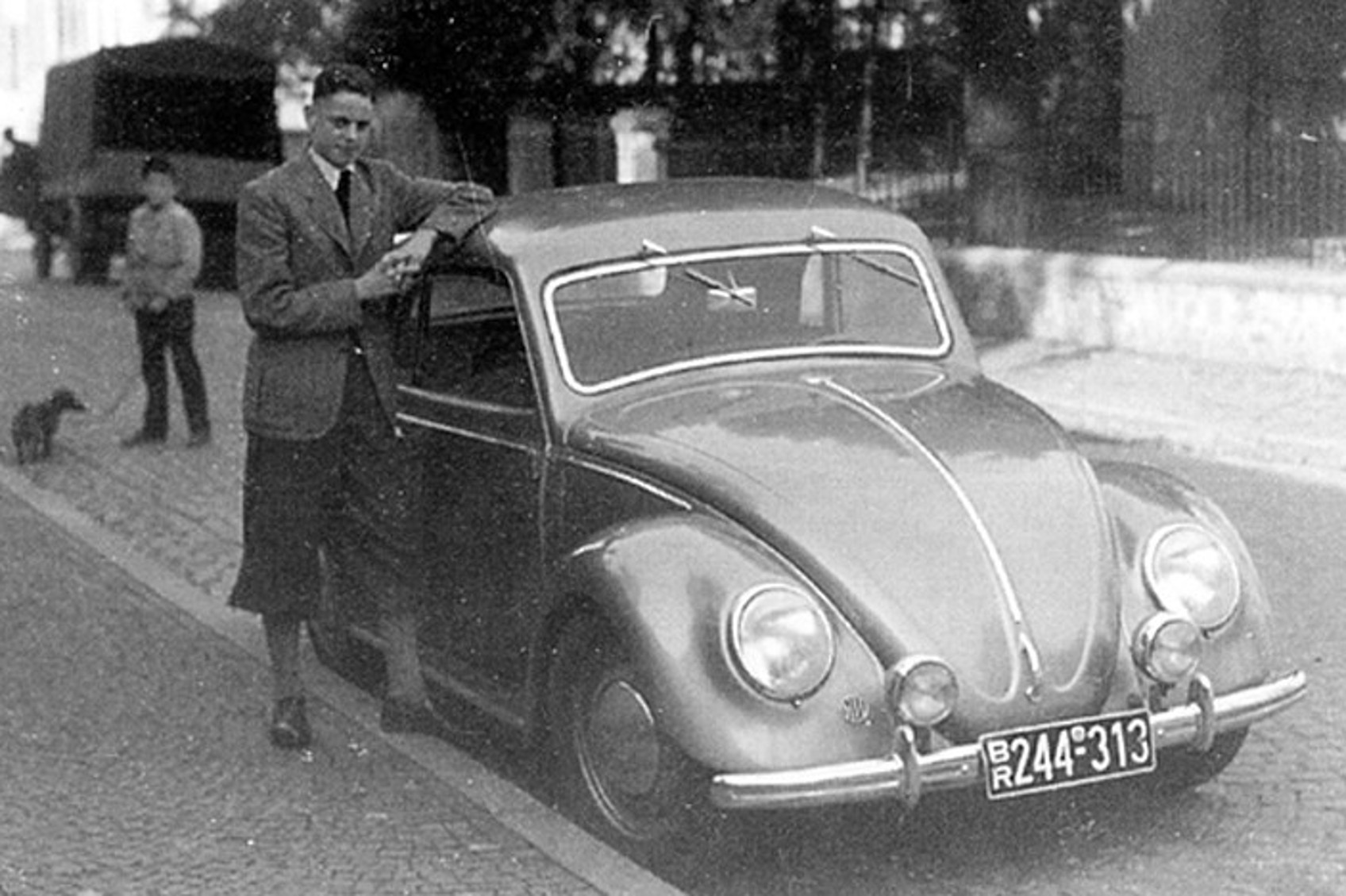 As an intriguing side story, a one-off coupe was made by Hebmüller in 1949 with chrome trim on the window frames (like Karmann's) and opening sidelights. The car was passed on to his son, Paul, who ran it for a while before selling it. Rumour has it that is was subsequently written off in an accident.
Heb's today
It's thought that fewer than 150 Hebmüllers are known to have survived to this day, so they are ultra rare. They are still being discovered, though – the most publicised find being that made by Hebmüller guru Bob Shail when he stumbled on one abandoned on the edge of a playing field in South London back in the 1980s (below). Having spent years tracking down the necessary partts, that car was subsequently restored – see below right.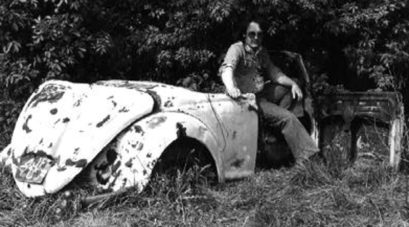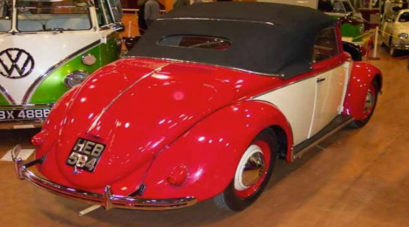 Of course, Beetle owners the world over dream of owning a Heb one day but they rarely come up for sale and when they do, they usually change hands under the radar without being advertised. Also, there's lots of fakes – so anyone in a position to buy one will have to have done their homework to avoid being duped.
A red and white '49 came up on TheSamba.com back in 2005 for $99,000 which seems cheap now. We published a blog post here on one we saw come up for auction in the US in 2016 with a reserve of $300,000-$350,000 (£227,000-£265,000).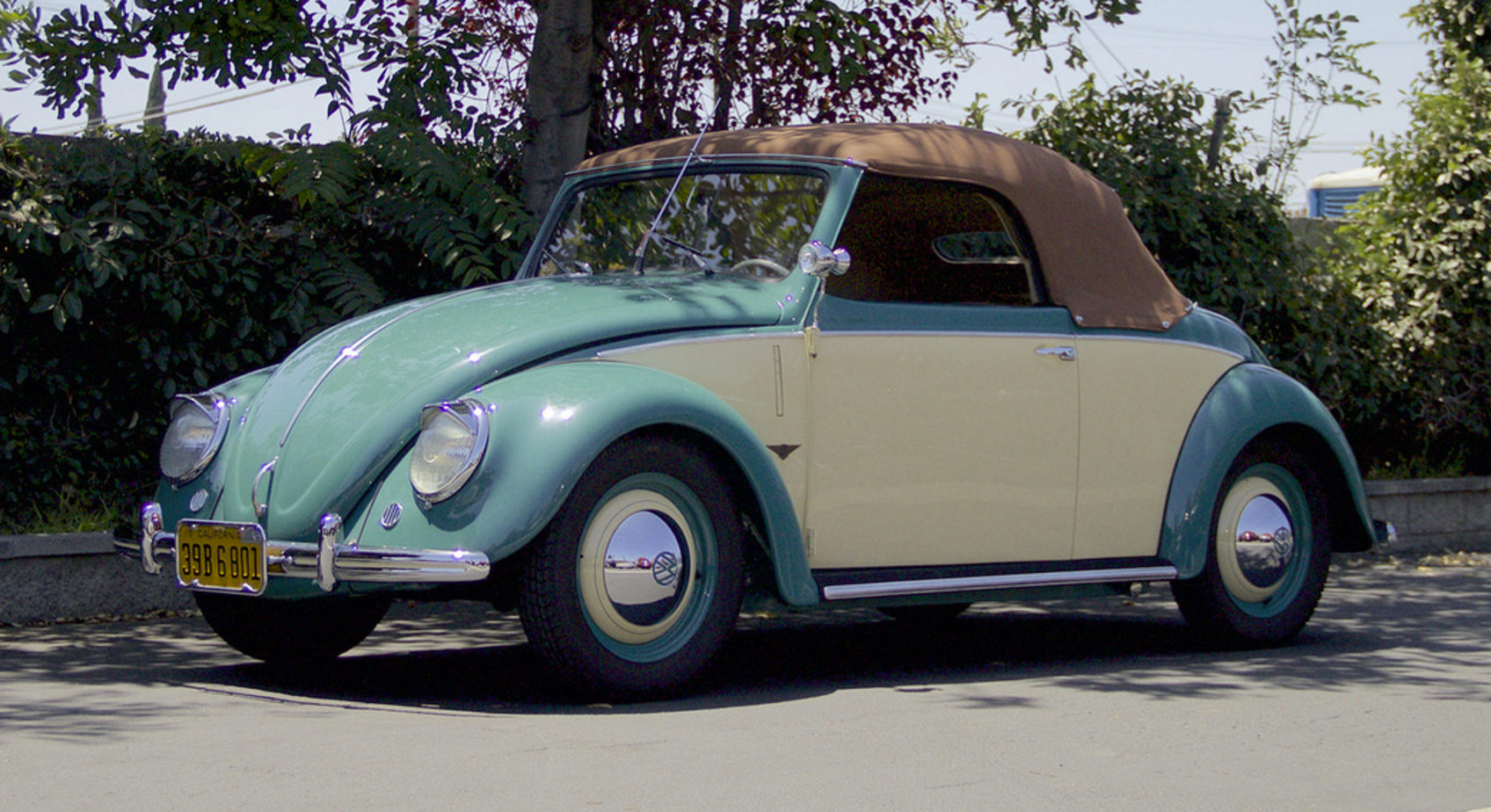 It bid up to $250,000 and didn't sell – and we can only assume a deal was done after the sale. Oldbug.com also had a '49 for sale here at $195,000.
Maybe prospective buyers should do what Bob Shail did and start investigating their local recreation ground instead. You never know…
Ian
STOP PRESS: There will be a rare selection of four Hebmüllers at this year's VolksWorld Show at Sandown Park on March 24/25th – find out more here.
The opinions expressed here are the personal opinions of the author and do not necessarily represent the views and opinions of VW Heritage.