We're intrigued by the flood of muscle car mimicking VW-based kit cars coming up for sale in the States, but this one built by legendary custom car designer Dick Dean is the coolest looking creation we've seen yet!
And it's an incredibly rare beast to say the least, with research by the Stateside based internet vendor who sold it suggesting that only 12 Shala Vette bodies were made, some of which were sold as kits and a few as turn-key cars of which just 4 or 5 have survived.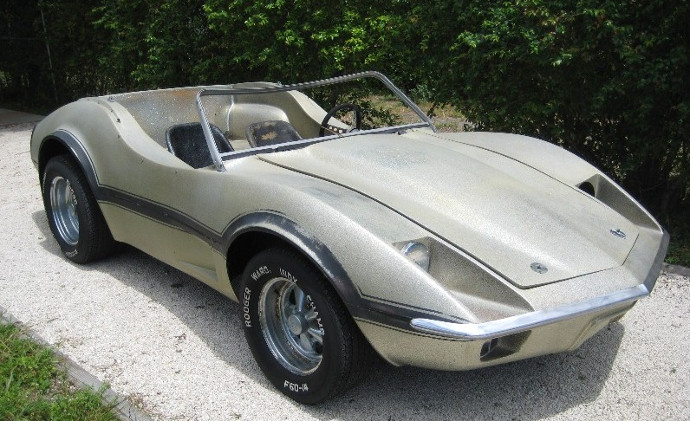 This one certainly seems very original, having been with its last owner for almost 30 years – it was purchased as a completed car in 1972 from Dean Kustoms in California but is now in Fort Lauderdale, Florida.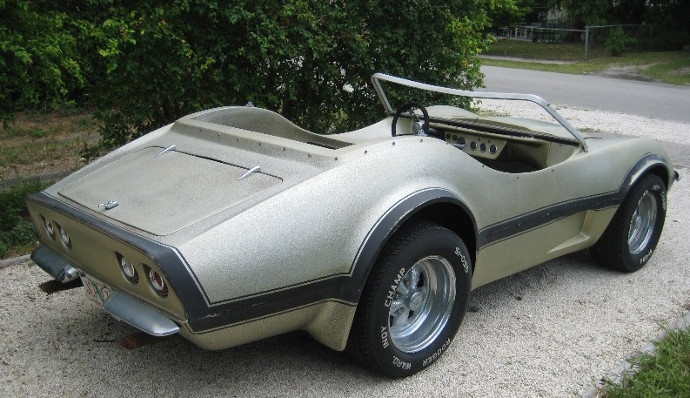 From the looks of it, it has a 1500cc single port engine fitted, with a variety of period goodies bolted on – including a Weber 40 CDN14 carb, Bosch 019 dizzy, a calibrated bottom pulley and an external oil filter. Obviously the exhaust is a custom built affair. Apparently it's not been started since the car was put into storage in 1993, so chances are it will need a complete rebuild at some point.
Meanwhile, the cabin itself follows a pretty basic arrangement, and we think there's probably scope to improve on the plastic bucket seats which don't look too comfortable. Included in the sale is a convertible soft top and tonneau cover, but they've become brittle with age and will probably prove pretty hopeless.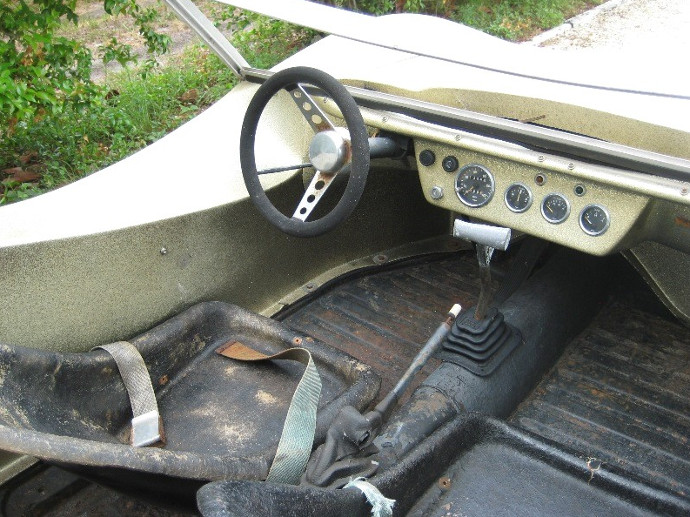 The Vette's still running on beautifully retro period Cragar wheels and the tyres look as if they're firmly rooted in the 1970s too. Given that rubber ages, equally cool new replacements would need to be found.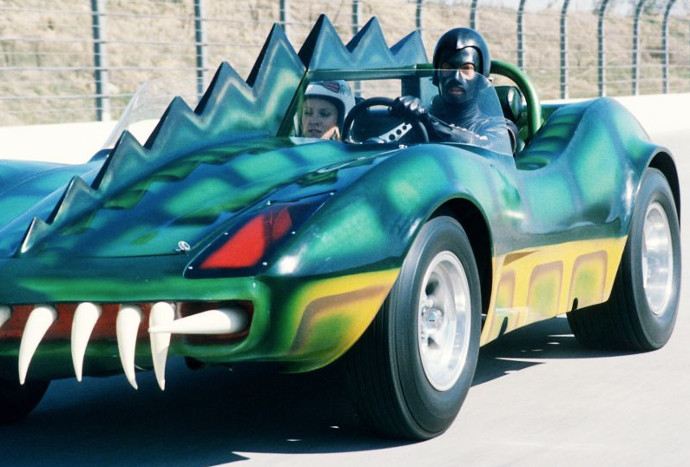 By all means keep a look out for it at a show, although we have to say it would be a very rare sight indeed! And if you think the shape looks strangely familiar, that's because Dick Dean was responsible for some of the mad car creations in the 1975 flick Death Race 2000 starring David Carradine as Frankenstein. And guess what car he drove…
Ian
The opinions expressed here are the personal opinions of the author and do not necessarily represent the views and opinions of VW Heritage.