The success of the Karmann Ghia formula prompted Volkswagen to do it again with the Type 34 Karmann Ghia, based on the Type 3, which broke cover in 1961. It only lasted until 1969 but along the way there were some ultra cool looking prototypes, including a gorgeous fastback model which will be making a rare UK appearance at the Volksworld Show this March 28/29.
Designed by Sergio Sartorelli at Ghia, the Type 34 was vastly different from its Beetle-based stablemate with its twin-headlamp front end, sweeping angular swagelines and flat back end featuring round tail lights.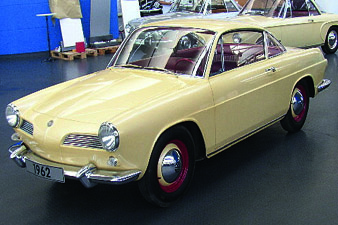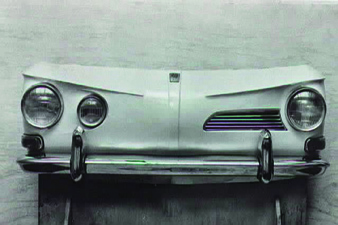 Yet, interestingly, the first prototype which appeared in 1959 had a single headlight arrangement and it was only following a 'front study' that the now familiar and hugely distinctive twin arrangement was decided upon. The first car went on sale in 1961.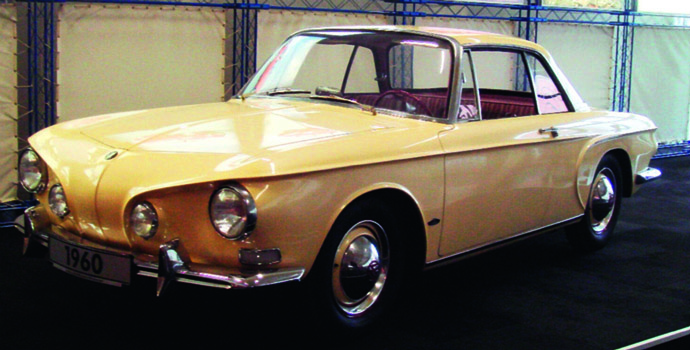 A Type 34 cabriolet was designed and made ready for mass production but the additional manufacturing costs of having to extensively strengthen the floorpan rendered it unviable and the project was shelved by VW in 1962. A crying shame we say because it was an elegant and supremely classy looking creation that would no doubt have gone down a storm had it gone into production…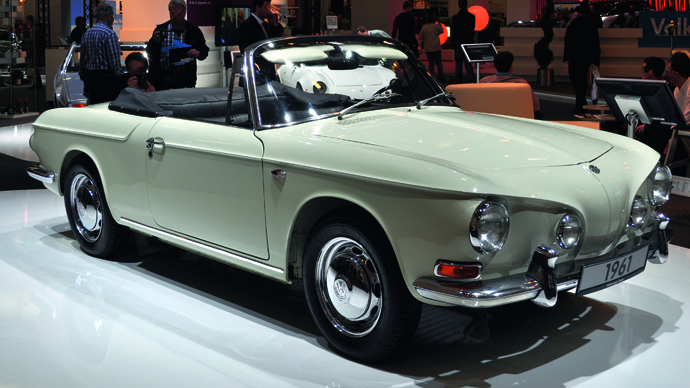 Of course the quirky thing about the Type 3 KG is that its engine with its a crankshaft mounted fan was a mere 16in high, so it was possible to have a boot at both ends which was a novel feature. Not that you could fit anything much fatter than a fag paper in the shallow back luggage area. Mechanical modifications matched those of the saloon and Variant, with larger inlet valves appearing for 1963. A right-hand drive Type 344 arrived in 1964 and the twin carb 1500S pushed top speed into the heady mid-90s.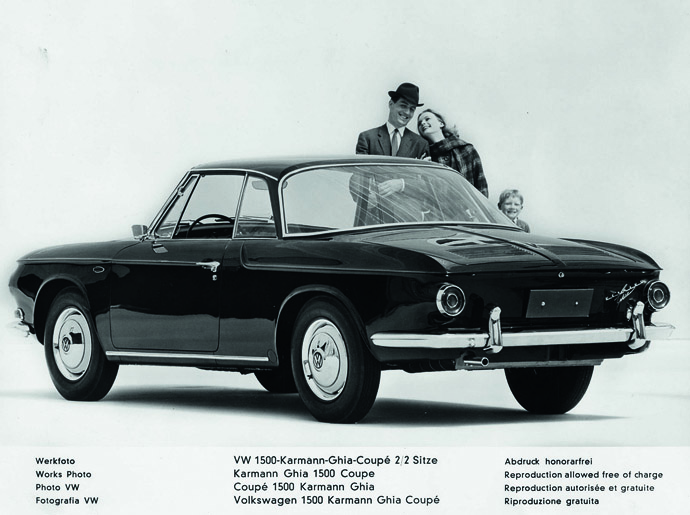 In 1965, Volkswagen toyed with the idea of developing the range with a fastback version, presumably to make it look even sportier, and a single prototype was made. Excitingly, this will be the exact same prototype that will be taking star spot, along with two other Karmann Ghia prototypes which VW Heritage has organised the loan of, at this weekend's Volksworld Show – so you've got a rare chance to eye it up properly in the flesh.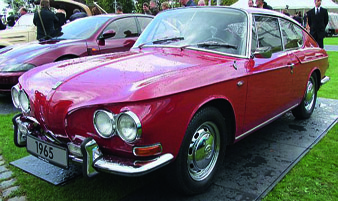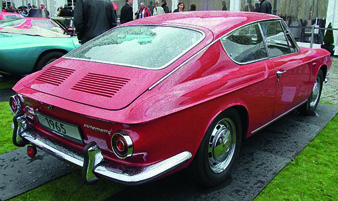 For 1966, capacity grew to 1600cc and the following year an auto 'box was made available for the first time, along with accompanying double-jointed driveshafts and semi-trailing arm suspension – a feature that was made standard on all models in 1968.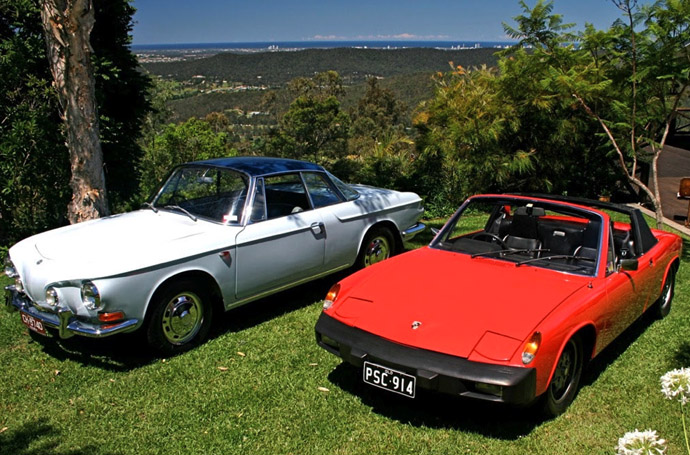 Alas, despite making a fuel injection version from 1968 to encourage US sales the car never took off Stateside and this basically did it for the bigger KG and production stopped in July 1969 after just 42,505 coupes had been made. The facilities at Karmann's Osnabrück plant didn't go to waste, though – it was used for production of the VW-Porsche 914. But that's another story…
Ian
The opinions expressed here are the personal opinions of the author and do not necessarily represent the views and opinions of VW Heritage