The Golf fronted Pick Up is a popular classic for VW enthusiasts. It carries the commercial kudos of the legendary Type 2 and combines it with the most famous hot hatch of all, so it's little wonder so many can be seen at VW shows. Here's some pointers in our Mk1 Caddy buying guide.
The Caddy first appeared on the European market in 1982 and originated from production plants in the former Yugoslavia initially. It's a light commercial vehicle and in original trim can be somewhat agricultural compared to the hatch, but there's lots you can do to make it more civilised. More than anything else, it's just a bit different – and for this reason alone, you can be assured of its continued desirability on the VW scene.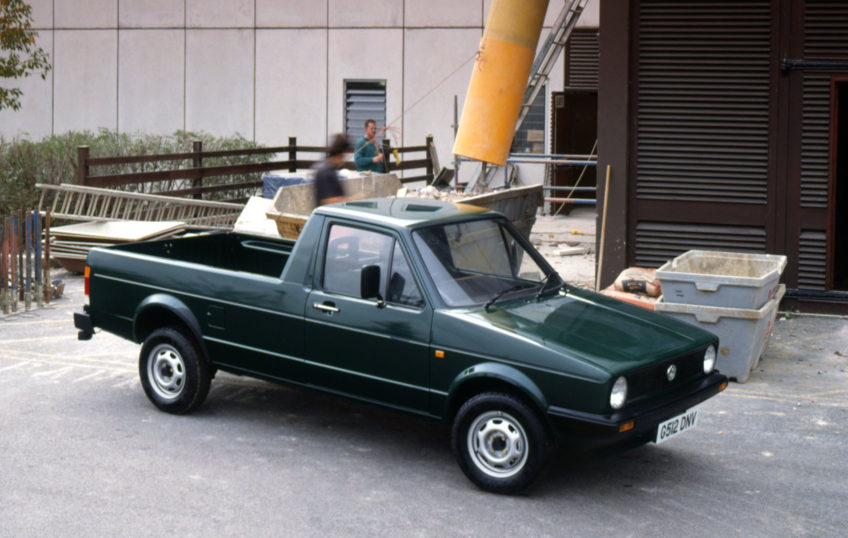 Engines
There were three options; the 75bhp 1.6 petrol, the 54bhp 1.6 diesel and the later 95bhp fuel-injected 1.8 which was usually accompanied by a five-speed gearbox. Remember, Caddys would have started out as works vans so be especially careful to avoid thrashed examples, and any that emit blue smoke on the overrun which usually indicates worn valve guide seals.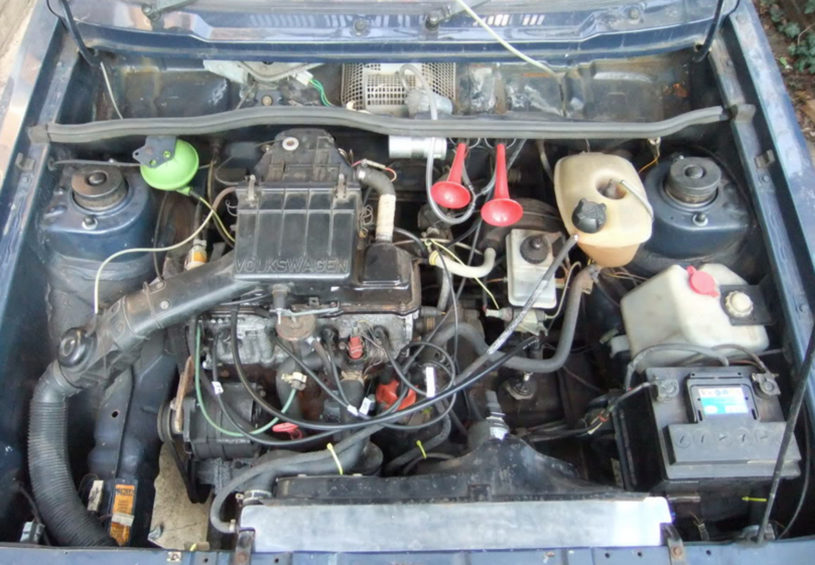 The cambelt is due for replacement on most models at 40,000 miles, so check this has been done too, or negotiate accordingly on price to cover having it done. The diesel is largely bulletproof, but slow in this non-turbo guise, which is why it's not uncommon to find Caddys that have had a more recent TDi fitted instead which is a good deal more practical. Engine transplants from the Mk2 and Mk3 Golf are also popular and if the work's been done well, then see it as an asset.
Bodywork
The Caddy rusts in all the same places as the hatch, namely in the rear quarter panels, inner wings, inner and outer sills, the bottom of the doors, the strut tops, the metal where the clutch cable passes through the bulkhead and the scuttle panel at the bottom of the windscreen. Most of the panels are still available, but obviously if you're paying someone else to do the work a really rusty example will cost big money to sort. Then there's the rear loading bed to look at. Chances are it will have been used to carry things so expect the usual dents and dents along the top of the roofline where planks of wood may have been tethered. The tailgates for these vehicles are rarely in brilliant condition and good replacements are like hen's teeth.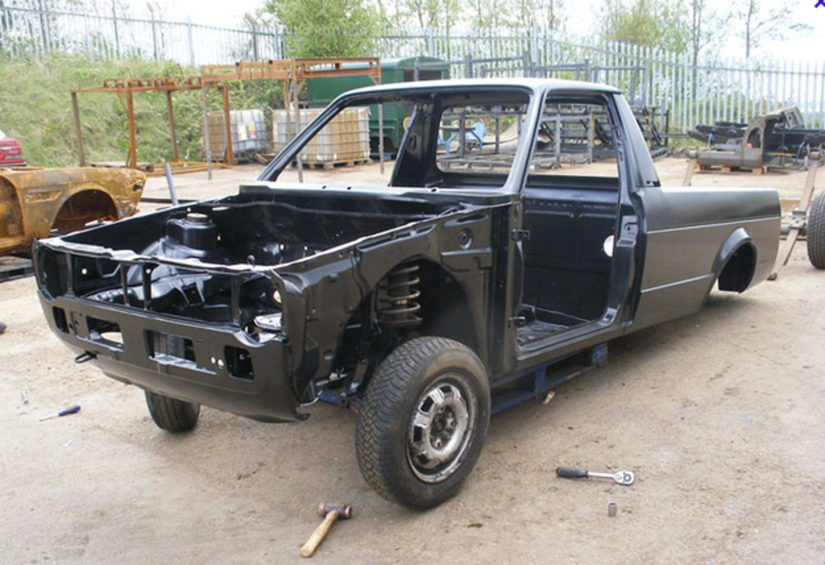 Running gear
There are coil springs at the front and a more industrial leaf spring set up at the rear. The number of 'leafs' depends on the year, but usually there's either two or four springs each side. Standard ride height will give some owners vertigo which is why it is common to 'flip' the rear axle to improve a Caddy's stance – just make sure it's not too low and that the work's been done properly. While on a test drive, listen out for any untoward knocks from the front which could point to lower bush wear, worn top mounts or a broken road spring. Identifying wheel bearing noise could also prove another useful negotiating tool.
If the steering feels sloppy, it's most likely to be the bushes rather than the rack itself. Be mindful of the fact that VW didn't strengthen the rack mount on the RHD cars and this is an area that can corrode so give it an eyeball if you can.
You will find servo assisted non-vented discs up front and conventional drums at the rear, making braking adequate but not sensational. That said, there's lots of options in the way of upgrades, including fitting a beefier servo, vented discs and even a rear disc conversion.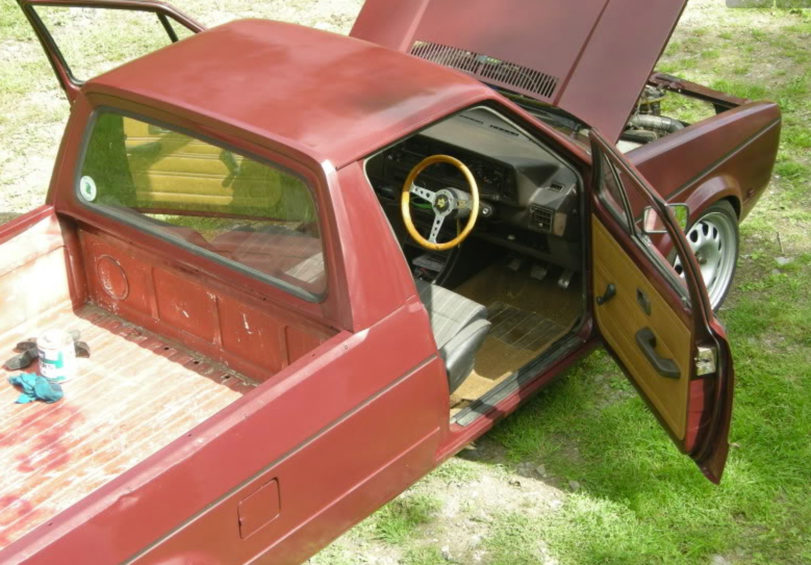 Interior
Sadly, due to their commercial nature, it's not uncommon for a Caddy to look a little scruffy inside. Especially if it's had a hard life. But again, there's lots you can do to improve things, including fitting plusher seats from a Mk1 GTi if you can find some. Because all the parts are interchangeable with a Mk1 hatch, you can easily replace things like seat bolsters, door panels, headliners and dashboards. There's also carpet sets available to smarten things up a bit.
What to pay?
Early Caddys always attract a lot of interest and because so few seem to come up for sale, prices vary enormously. If you are lucky, you might be able to pick up a 'project' for around £1,500 but realistically £4,000-£5,000 will be a more realistic price. It makes sense to find one that's already has an engine transplant and lowering done, and if you find one with nice paint and tidy retrimmed interior you could be looking at anything from £7,000-£8,000.
Happy hunting!
Ian
The opinions expressed here are the personal opinions of the author and do not necessarily represent the views and opinions of VW Heritage
This post is also available in: Español (Spanish)