We're not sure precisely what's gone on here, but there's no doubt this totally oddball '70s creation is one of the weirdest Volkswagen's we've seen. Here's what we know about it…
As you can see, what probably started off as an entirely stock early '60s Bug has been given a classic 1930s makeover courtesy of a stretched front end with heavily reworked sweeping front wings which provide a resting place for a spare wheel on both sides.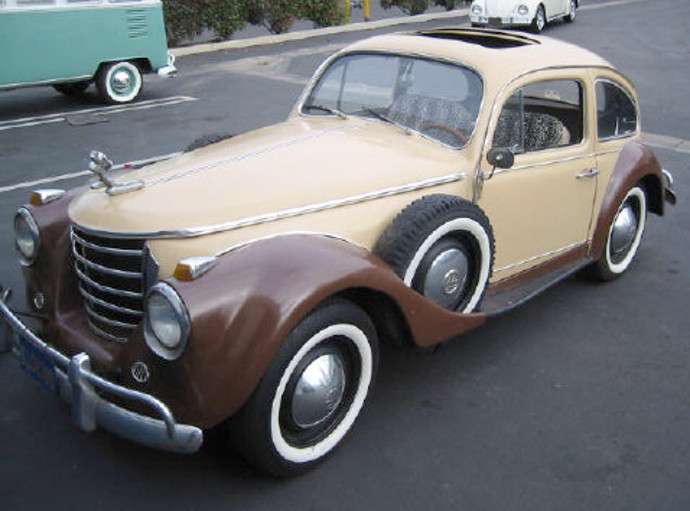 The totally ornamental grille is made up of carefully bent Beetle side trim while the headlamps appear to have been borrowed from a 1950s Chevy, flipped upside down for effect. And while the indicators, towel rail bumpers and oval wing grilles are all a tad more familiar with us Beetle fanatics, the totally flat bonnet and strange Atlas mascot with its illuminated glass globe suddenly whisks us back into the myterious and unknown.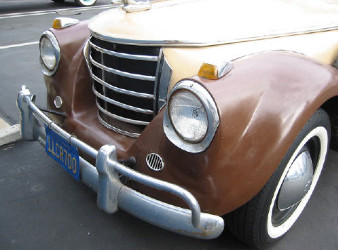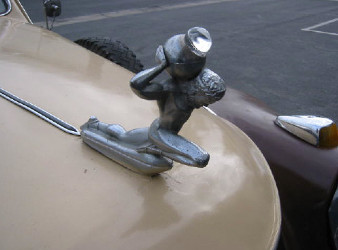 The rear end is just as puzzling. Resembling a dog's dinner to an extent, if you look at the rear quarter panels it looks like the body has been shifted rearwards on its chassis. The rear screen has adopted a more upright angle and the rear lights now form part of a sweeping section of bodywork that extends from the rear side windows. The original pope's nose bootlid seems to have been rather crudely cut off square at the bottom to fit.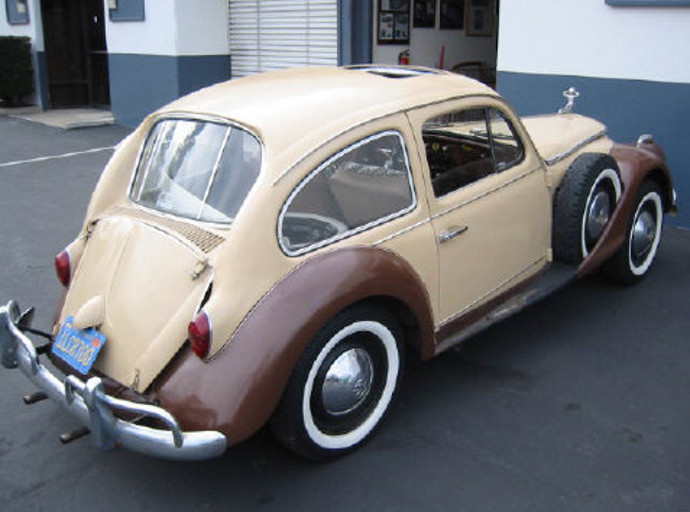 Inside, the '30s period theme continues with a burr walnut effect on the dash and door frames, while the seats are covered in equally decadent-looking leopard print covers. You'd expect to see a flickering valve radio in the centre of the facia, but there looks to be a completely out of period modern stereo in there instead. Also, we couldn't help noticing that one door card is beige and the other one black, although being slightly generous here, we'd suggest this was done to further add curiosity…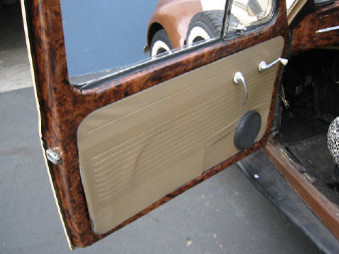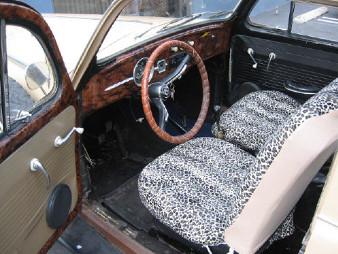 The madcap creation, which was recently sold by Oldbug.com, was built by an eccentric individual in Seattle back in the 1970s. In the mid-'80s it came to Northern California where it was used regularly before being put up for sale.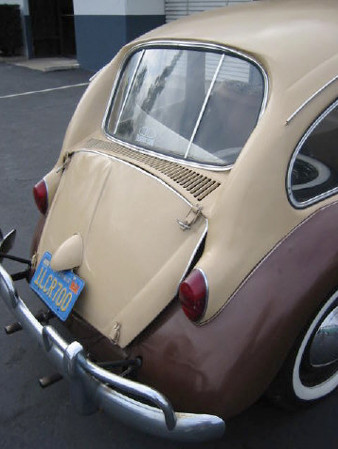 Before pouring scorn or reaching for the sick bag, bear in mind that when this creation came about, Beetles were two-a-penny in the US and owners were keen to do all they could to make their cars stand out. And like it or loathe it, it sure is different…
Ian
The opinions expressed here are the personal opinions of the author and do not necessarily represent the views and opinions of VW Heritage.