It's been almost a month since myself and Chris took a trip to Belfast to exhibit at the GTINI organised Dubshed event, but here's a belated report on a 'hidden gem' of a show. Read on to find out more!
This was the first show for VW Heritage in Northern Ireland; not the easiest place for us to get to, but for that very reason we wanted to make the effort. With time of the essence and our slight reluctance to spend hours bobbing up and down on the Irish sea, we chose to fly to Belfast rather than drive and board a ferry. A big thanks to the guys at Colin Adams Motorparts, who we shipped our show stand to the week before, we couldn't of done it without you!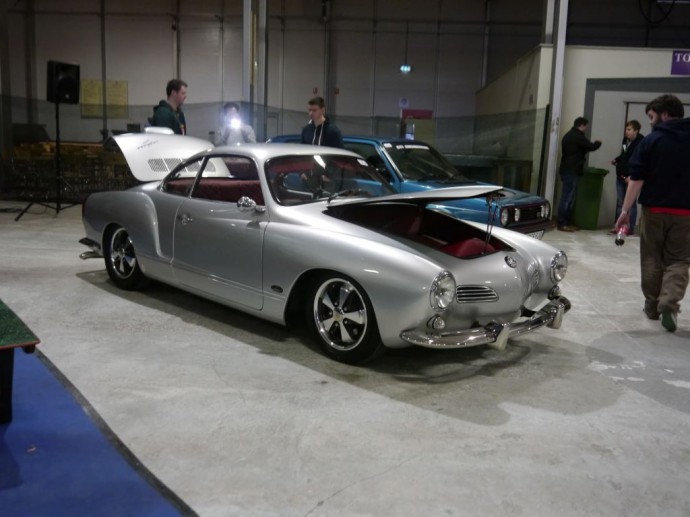 Once landed on the Emerald Isle, we hot footed it to our rental vehicle (a Fiat 500) and made haste to the Premier Inn at the Titanic Quarter. The carpark was a little tricky, but housed a number of VAG cars, indicating our destination as correct (a quick note that if you park in the wrong car park it'll cost you £26 for an overnight stay -ouch!)
Arriving after 10pm the on site restaurant had closed, leaving us with a late night takeaway order, and a 90 minute wait before we could eat; needless to say we wouldn't recommend that particular Indian takeaway come Pizza and Kebab specialist!
The Show opened to the public at 2pm on Saturday allowing for a gentle start, which included a few unforeseen laps of the city centre as we negotiated the one way system. Upon arrival we were met by two GTINI members, who had kindly offered their cars to adorn our stand for the weekend. Paul Bacon owns the pristine Mk1 Golf GTI in Mars Red, and Neil Wilkinson the equally tidy Capri Green Mk2 with VR6 swap.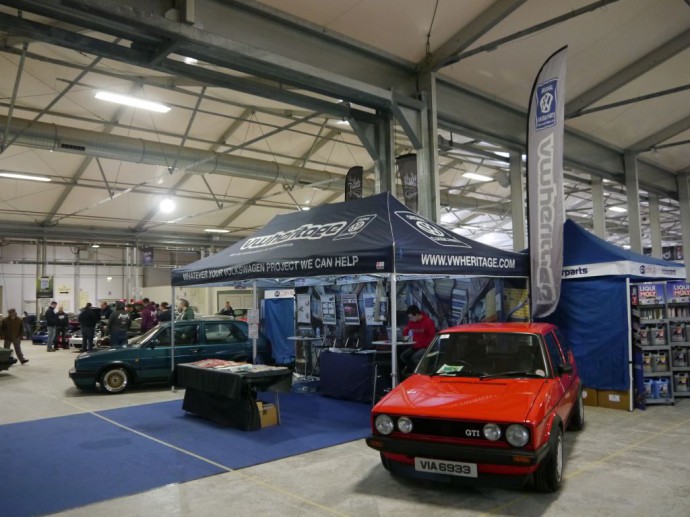 We set up shop within an hour or two; having limited wares with us due to shipping everything in advance kept things simple and quick. Positioned opposite the main entrance we had prime position to meet people as they came in, and meet people we did! Everyone was so friendly! Some had never heard of us, and duly went off with a copy of a catalogue and a sticker or two; others were seasoned spenders and we chatted projects and parts for the rest of the afternoon.
Much like Ultimate Dubs, that I had attended a few weeks previously, the Saturday opening was more of a preview opportunity. Sunday would bring the crowds from out of town, and whole show vibe stepped up a gear. Saturday night we made sure to eat at the restaurant, and most pleasant it was too!
The show o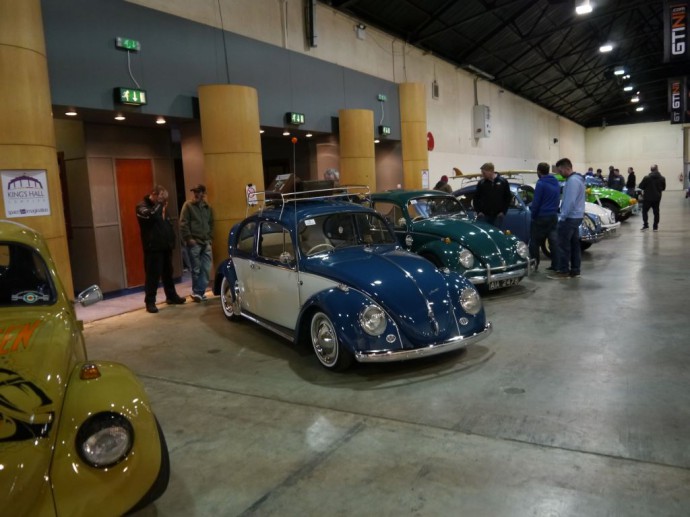 pens to the public at 12 noon on Sunday, a little unusual by what we are used to, but we weren't to complain – it was an opportunity to catch the Grand Prix on TV before work!
Sunday at the show.. Well, we were pleasantly surprised; not sure what we expected, but it was much bigger, much slicker and well, just good really! The quality of the cars in the main hall (mostly from Ireland) were easily up there with any mainland show, most were of a watercooled nature, although the eventual car of the show award went to a gorgeous silver 'Ghia that was parked next to the stage.
Elsewhere at the venue, a show and shine was positioned area outside, and then several 'sheds' (hence the name) each full of cars and owners polishing, chatting and just enjoying their hobby. I've never seen so many Mk2 Jetta's at a show either! They might not of  been concourse winners, but it was clear they were well loved and it reminded me of how and why I got into the VW thing in the first place!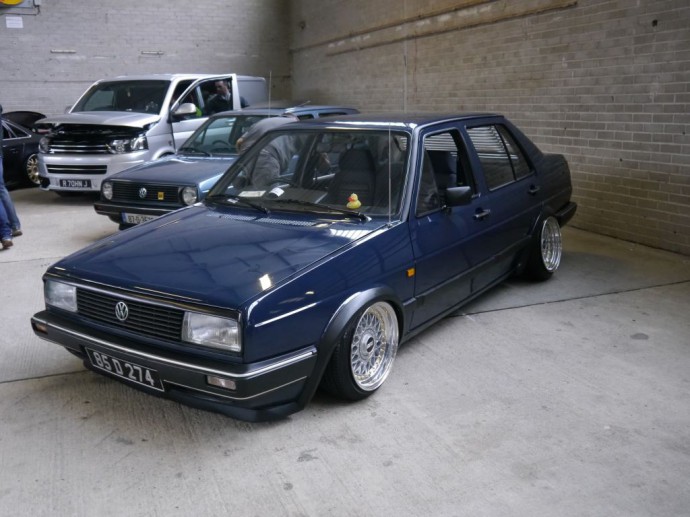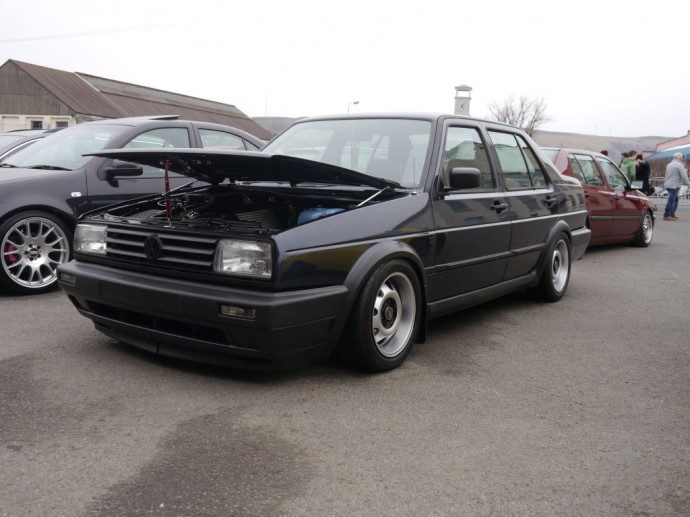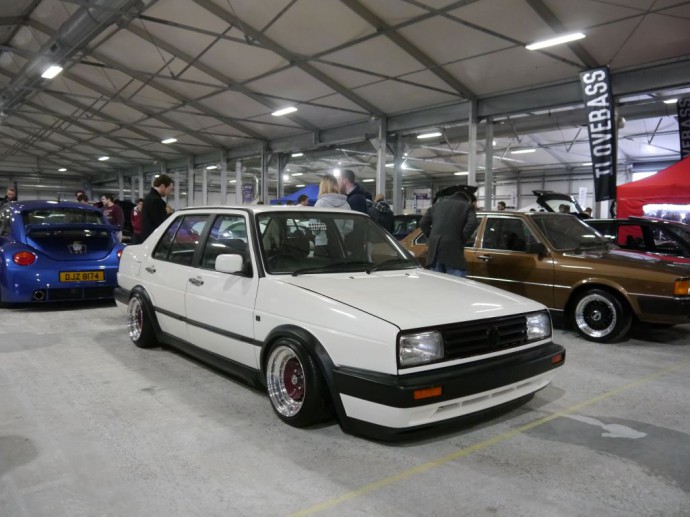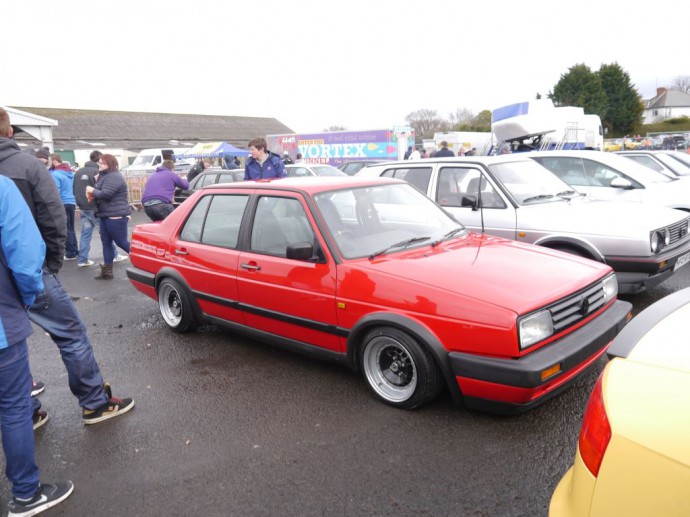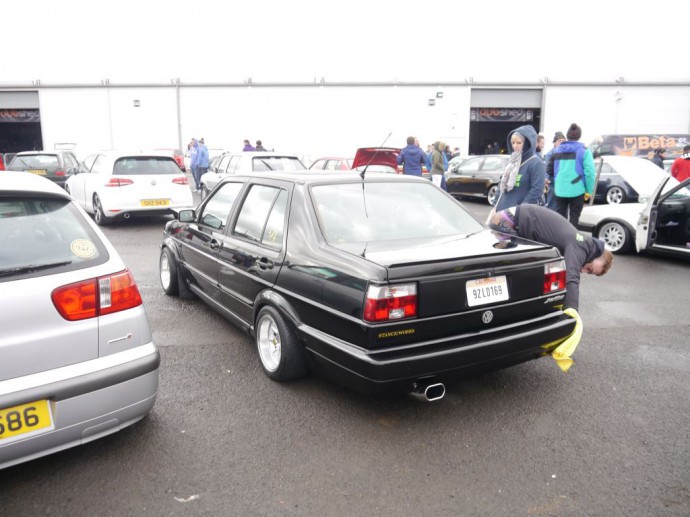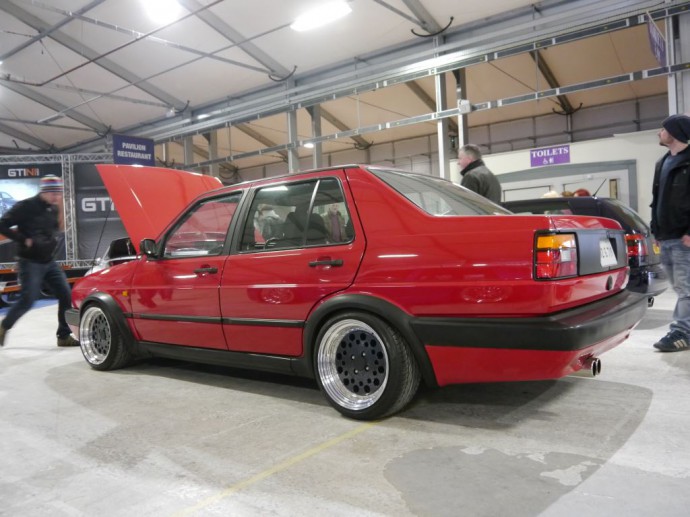 With flights booked for just after 8pm, we spent Sunday afternoon with one eye on the clock, conscious we would need to be packed up and out of the show by 5pm (an hour before it closed) allowing for our 45min drive back to the airport, and all the necessary before the flight.
We got back to the airport on time, but then ended up spending an extra hour and a half waiting around, as the plane was delayed… Murphy's Law!
A huge thanks to John and the guys at GTINI for their hospitality, and helping us make it to the show. With a bit of luck we'll make it back again for another Dubshed soon!
You can check out more of our photos from the show here. 
Andy