We all know Mk1 Golf values have gone through the roof recently, but who'd have imagined prices would one day bust through the £20,000 barrier! This 1983 GTi for sale at a classic specialist dealer in Surrey seems to have set a staggeringly high new benchmark for the original hot hatch…
So what's it like – and can it really be worth the £21,995 being asked by Fast Classics in Bramley, Surrey? Well, it's a one owner car with just 16,341 miles on the clock and has reportedly been garaged all of its life, hence the immaculate and totally original black factory paintwork.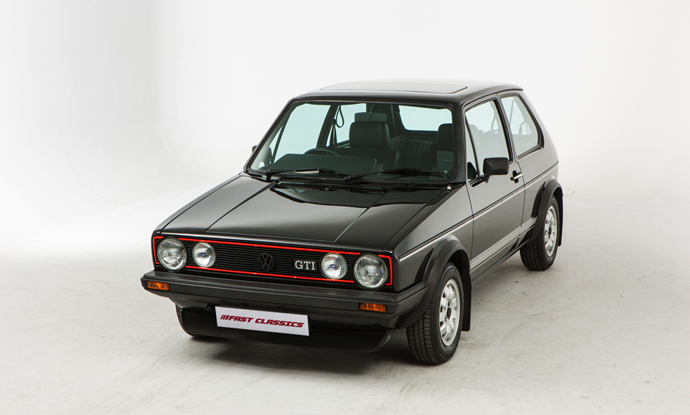 That said, the vendor admits that under close inspection and due to the unforgiving nature of straight black paintwork "there are some very light surface scratches to be found on some of the surfaces." Rightly, though, they go on to confirm that this is "nothing unusual for paintwork of this age."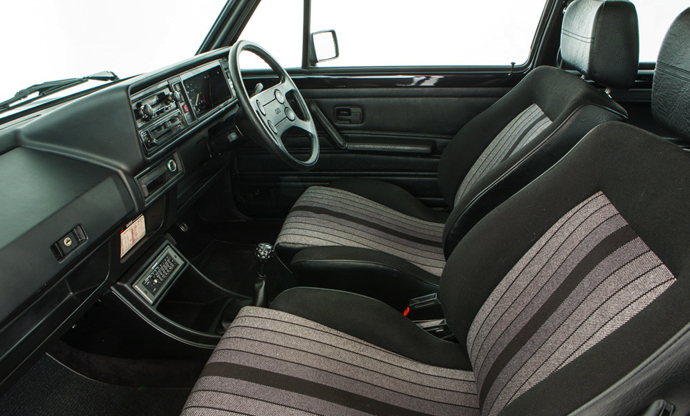 Inside this time warp condition Golf, the seats, dashboard, doorcards, black vinyl headlining and deep pile black carpets (which always look scruffy, even when new) all appear to be in astonishingly good nick. The latter, we presume, have remained in tact due to the fitment of genuine rubber overmats. There's even the original fit Pioneer radio cassette player hooked up to a suitably period looking Pioneer graphic equalizer which is fits snugly in the centre console. In case you were wondering, the sticker above it is a Hitachi 'frequency guide' to aid tuning. Not that you'd necessary be able to view the information while driving!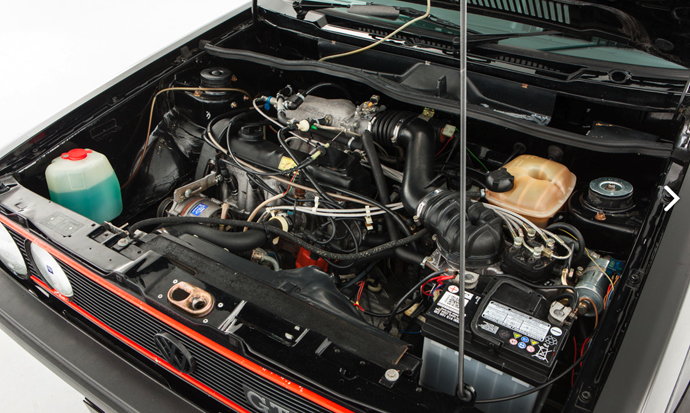 With just 16k miles on the clock, it's no surprise that the engine bay is clean enough to eat your dinner off. In 2012, the vehicle underwent a major service at Lookers VW in Battersea when it received a full brake service, cambelt replacement, coolant flush and a new rear exhaust box. Lookers also shod the original 13in alloys in a new set of Bridgestone rubber. The total bill for that visit alone was £3400, according to the car's advert.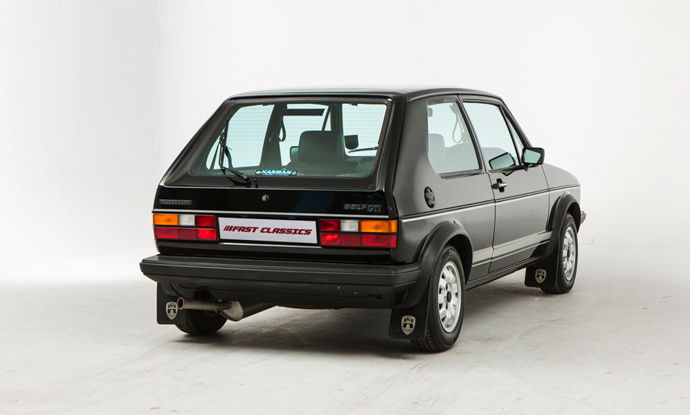 It's difficult to find an accurate comparator, but the closest we got was a fully restored GTi of the same vintage but with a much higher mileage and some subtle upgrades added, which was being advertised at £8250. At the end of the day it all comes down to what price you are willing to pay for low mileage and originality. And also whether, as a Golf Mk1 fancier, a later GTi is really the model you would want to spend the most money on. Personally, I like the purity and classic kudos of the earlier Swallowtail Mk1s – and if I was in the market for a Mk1 keeper, this is where I would be spending my hard earned. Either way, there's no doubt genuine, unmolested Mk1 are getting harder to find – and this car is proof that this is now being reflected in higher values. Whether that's a good thing or not is another matter. What do you think?
Ian
The opinions expressed here are the personal opinions of the author and do not necessarily represent the views and opinions of VW Heritage