Fancy a VW that will return 313mpg while being able to do 0-62mph in under 13 seconds and reach a top speed of nearly 100mph? If you do, you're in luck because we've tracked down three of the 200 VW XL1s made – and they're all for sale…
Clever shopping car
Revealed at the Qatar Motor Show in 2011, the VW XL1 not only looks amazingly futuristic but also features a whole raft of pioneering construction and drivetrain technology. Power comes from a meagre 800cc TDI two-cylinder common rail diesel engine which develops just 48bhp. It's linked to an electric motor producing a further 27bhp, resulting in a far more respectable 75bhp when working together. Bearing in mind the kerb weight is just 795kg, that's adequate to scoot it along quite nicely we presume as you go through the 7-speed DSG gearbox fitted to the car. It will even run just on the electric motor with zero emissions – and in this mode it has a range of 50km (31 miles). That's more than enough to get you to your local supermarket for the weekly shop…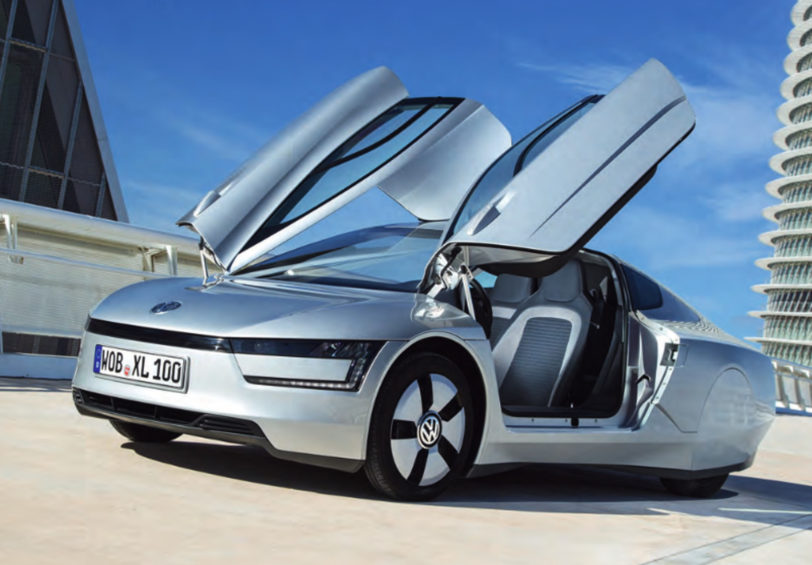 Weight saver
The XL1's suitably streamlined body is equally innovative. It's made from Volkswagen's patented carbon fibre reinforced polymer (CFRP) which is constructed using a process called resin transfer moulding (RTM). Elsewhere, magnesium wheels, ceramic brake discs and the use of aluminium for the dampers, steering and brake calipers helps shave off that all important weight. In fact, just 23.2% of the car is made out of either steel or iron. Meanwhile, friction optimised wheel bearings and driveshafts as well as special low-rolling resistance Michelin tyres contribute to the low energy consumption. The technologically advanced masterpiece was made at VW's Osnabrück factory.

Body beautiful
Fundamentally, the XL1 is a two seater with gullwing doors and shrouded rear wheels being the key design features helping to keep the drag efficient to a minimum. That's not to mention the natty use of small cameras (e-mirrors) instead of traditional wing mirrors to tell the driver what's going on outside. Remember Audi being boastful of its ground-breaking 100 model's 0.30 drag coefficient back in the early 1980s? Well, the VW XL1 virtually halves that with its figure of 0.186, making it the world's most aerodynamic road-going production car to date.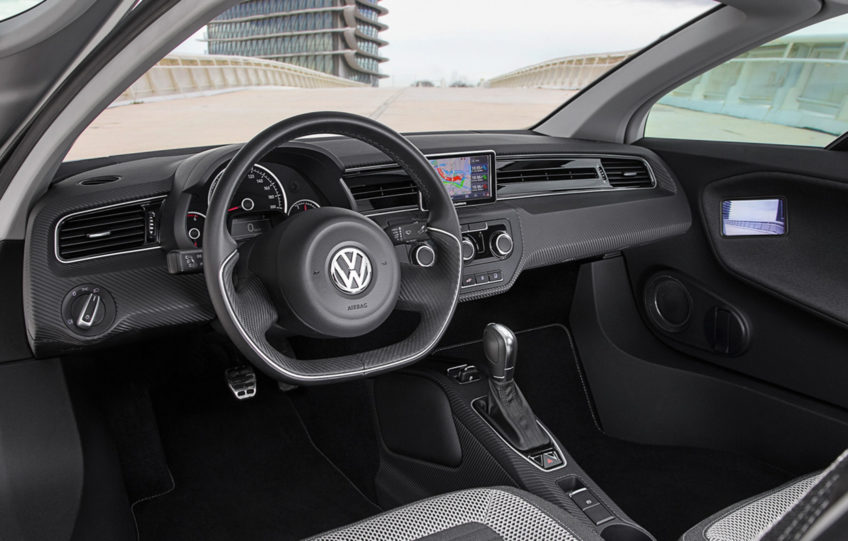 Buy one!
The XL1 made its debut here at the 2013 Goodwood Festival of Speed and went on sale in 2014 at an on-the-road price of £98,515. Three years on and, unsruprisingly, most examples remain in the VW dealer network, which is where we spotted two of the examples currently for sale on AutoTrader. The other is at an independent dealer in Croydon. And how much can you expect to pay for one of these ultra rare fuel-sipping future classics? A bargain £87,950 for the latter 2015 car which, despite having covered just 848 miles, has already been through two owners.
Mad maths…
So the XL1 is not cheap, and you would still have to question the logic behind buying one on fuel economy alone – especially if you compare it against more affordable 'frugal' cars in the current VW line-up, such as the Polo BlueMotion which does 67mpg combined and retails at £14,655.
In theory you could buy one of these Polos and with your £73,295 spare change fill it with 16,434 gallons of diesel (at £4.46 a gallon) and potentially travel 1,101,078 miles before the XL1 would even compare like for like. For reference, that would take almost 92 years, running 12k miles a year. After that, of course, assuming you're still capable of driving it, the XL1 would be cheaper to run, saving £624 a year on fuel if you kept doing the same annual mileage. And yes, we've worked it out too – you would only need to drive the XL1 for 117 years more to make the difference back up!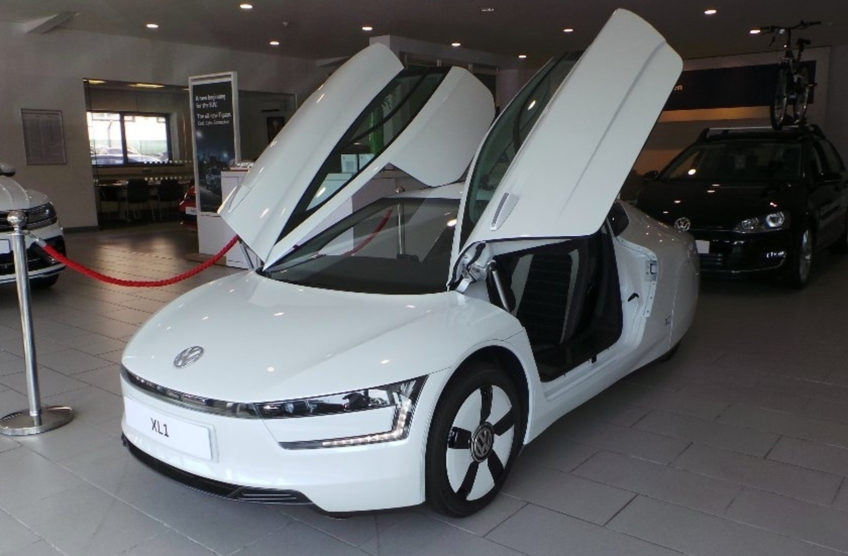 You'll need to adjust the sums for the other two XL1's for sale (one's at a main dealer in Newcastle, the other one's in Crewe) as they're dearer at £99,999 and £129,990 respectively. However, you can't put a price on the enjoyment you'd have stumbling on one of those in the showroom while on a visit to add to your brochure collection!
If this is a little beyond your 'modern classic budget' take a look at some more wallet friendly VW suggestions that we think will increase in value in the future here.
Ian
The opinions expressed here are the personal opinions of the author and do not necessarily represent the views and opinions of VW Heritage.