If only we had a crystal ball. That way we might have predicted that £300 Split Window Buses would one day be making £30,000 and that even the most basic early Mk1 Golfs with the 'Swallowtail' rear end would become highly sought after. Well, it's too late to bag a bargain where those two examples are concerned, but there's no reason why a car that's currently underrated or overlooked won't one day fall under the spotlight and suddenly become more coveted. It's a case of reading the tea leaves, seeing what cars are at a real low and maybe investing in a future VW classic before it's too late. Here are our predictions…
Lupo
The cute Lupo already has a strong following on the VW scene, but don't let that put you off buying one as a future classic because it's a class act and a car that will continue to gain in popularity as far as we're concerned. A good bet is the 1.4 TDi Sport which will feel nippy, but the likely future classics will be the 1.6 16v GTi which will do 0-60mph in just 8.3 seconds and max out at 125mph. That's super quick for a car that's the same size as a small shoebox. The cheapest Lupos start at £500, but you'll need at least £2500 for a decent GTi.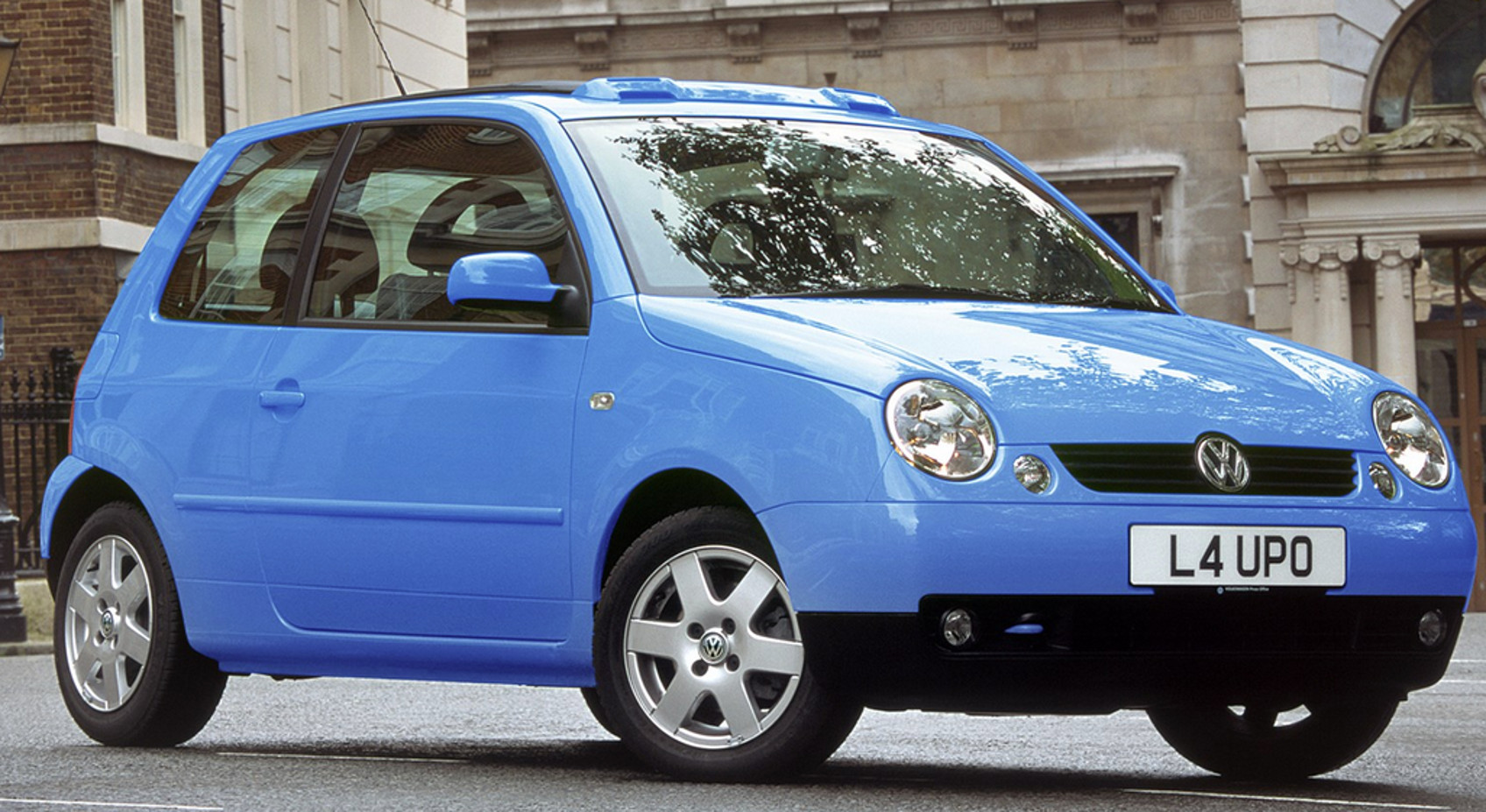 Mk3 Golf
Everyone loves the scalpel sharp lines of the original Golf. And the Mk2 now has a strong following. But the Mk3? To be honest, it's never had many fans – despite being a much safer, more comfortable and better kitted out car than its predecessors. Ok, a Mk3 Golf won't necessarily turn heads, unless it's a VR6, but there's a wide range of engines to choose from – including the 90bhp 1.9TDi – and they're as cheap as chips to buy.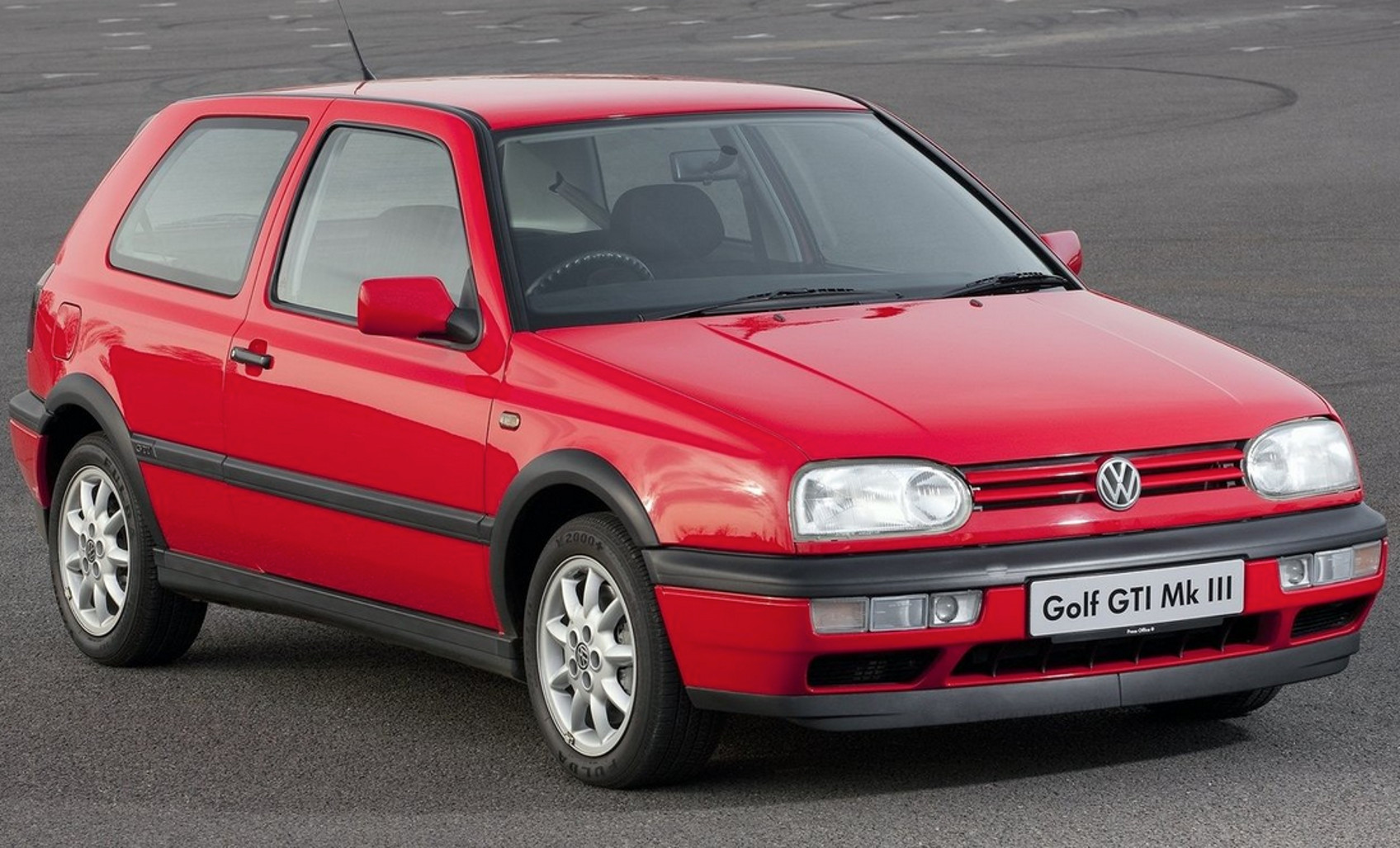 The storming 2.0-litre 150bhp 16v GTi is the obvious candidate when it comes to future classics, but even the 115bhp 8v is quick enough and you'll pick one up for not much more than a grand. Another bonus is that parts for the Mk3 Golf are all available here. We did a Golf Mk3 Buying Guide here which will help you pick the best example.
Fox
The Fox range was aimed at the cost conscious, but its no gimmicks approach follows VW's early 'keep things simple' ethos perfectly and its austerity is the thing that's likely to make it interesting in years to come. There were two engines, a three-cylinder 54bhp 1.2 and 74bhp 1.4 and both scoot the Fox along with gusto.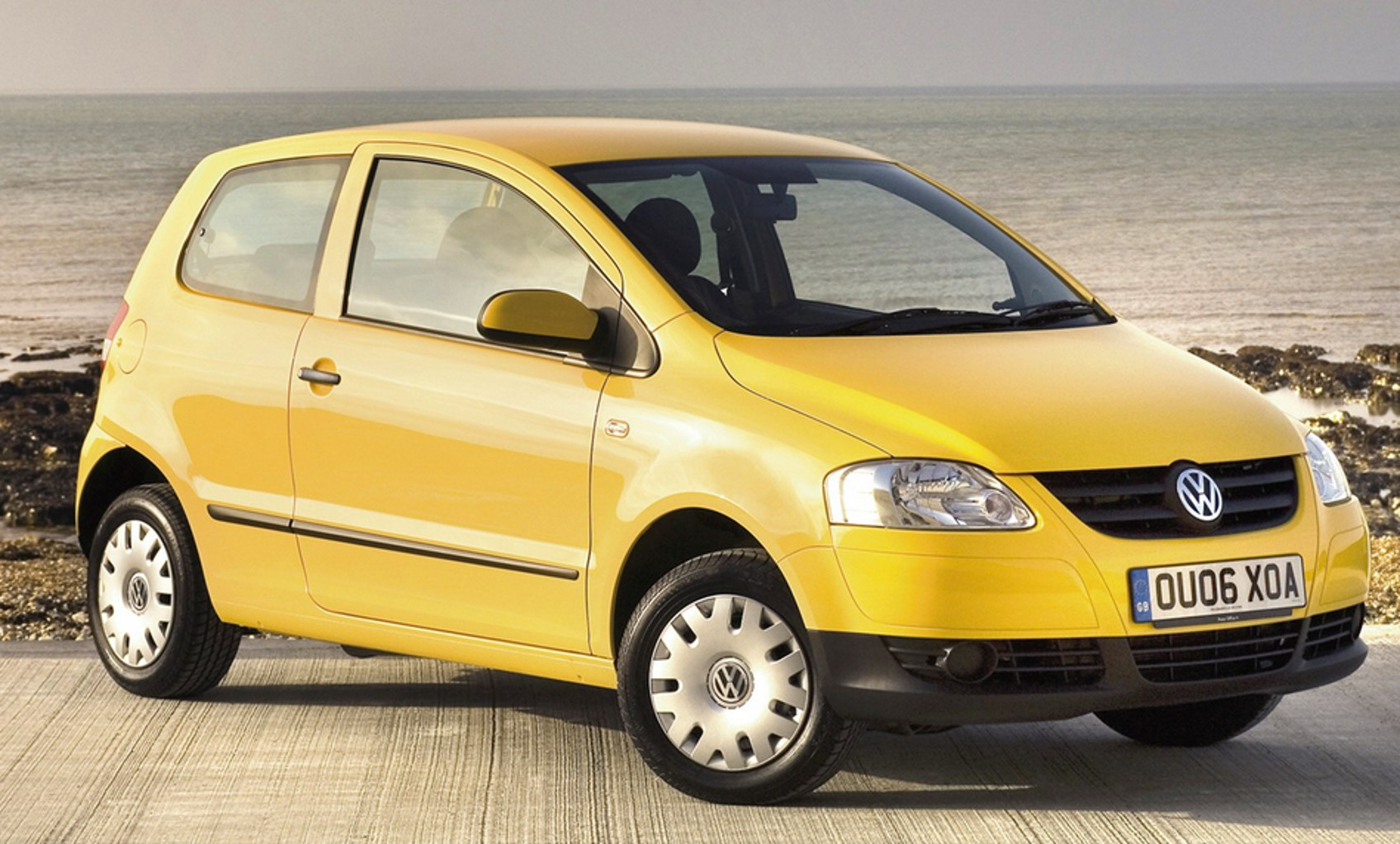 It's grippy too, and there's a surprising amount of space inside, and can be a bit 'more exciting' if you go for the bright red or yellow paintwork, plus it'll be cheap to own as you wait for it to become collectable. Pay no more than £1000 for one.
New Beetle
A bit like BMW's first MINI, the 'original' New Beetle has grown in size and sophistication as the years have rolled by. Which makes the very first models, which will celebrate their 20th birthday next year, soon-to-be collectables. And you will be pleasantly surprised by the prices. How does £500 sound for an early New Beetle project needing work? Buy one in a fun colour like the light metallic green, red or yellow.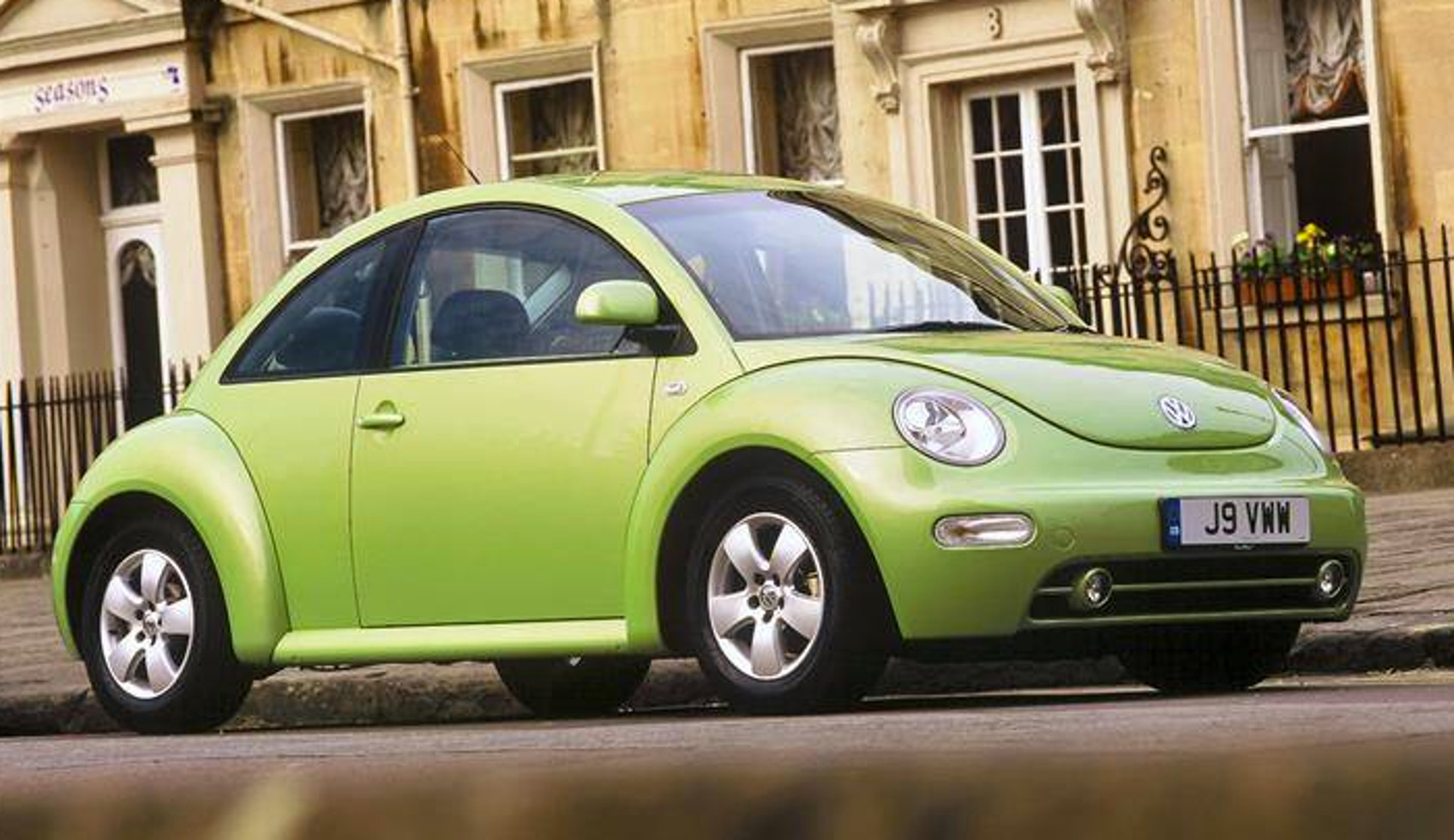 The key will be finding one with a really tidy interior as those funky trims may be looking a little tired by now. The real wolf in sheep's clothing of course is the 1.8T which will show most hot hatch owners a clean pair of heels with its 9 second 0-60mph time and 126mph top speed. The early Cabriolets from 2003 are nice too and just as inexpensive. If they go the same way as the air-cooled version, you'll definitely be on to a winner. This era Beetle is based on Mk4 Golf running gear, so it will be easy to maintain – check out what parts are available here.
EOS
The EOS is an easily overlooked car made from 2006 to 2015 and assembled at Volkswagen's AutoEuropa plant in Portugal. It's a posh compact cabriolet which was meant to replace the Golf Cabriolet and was the firm's first coupé since they discontinued production of the Corrado in 1995. Its main asset is its clever five-piece folding roof which features an independently sliding glass roof, making it supremely versatile and just a little unique. It's the newest in this line up, but could it be the next VW Classic to invest in?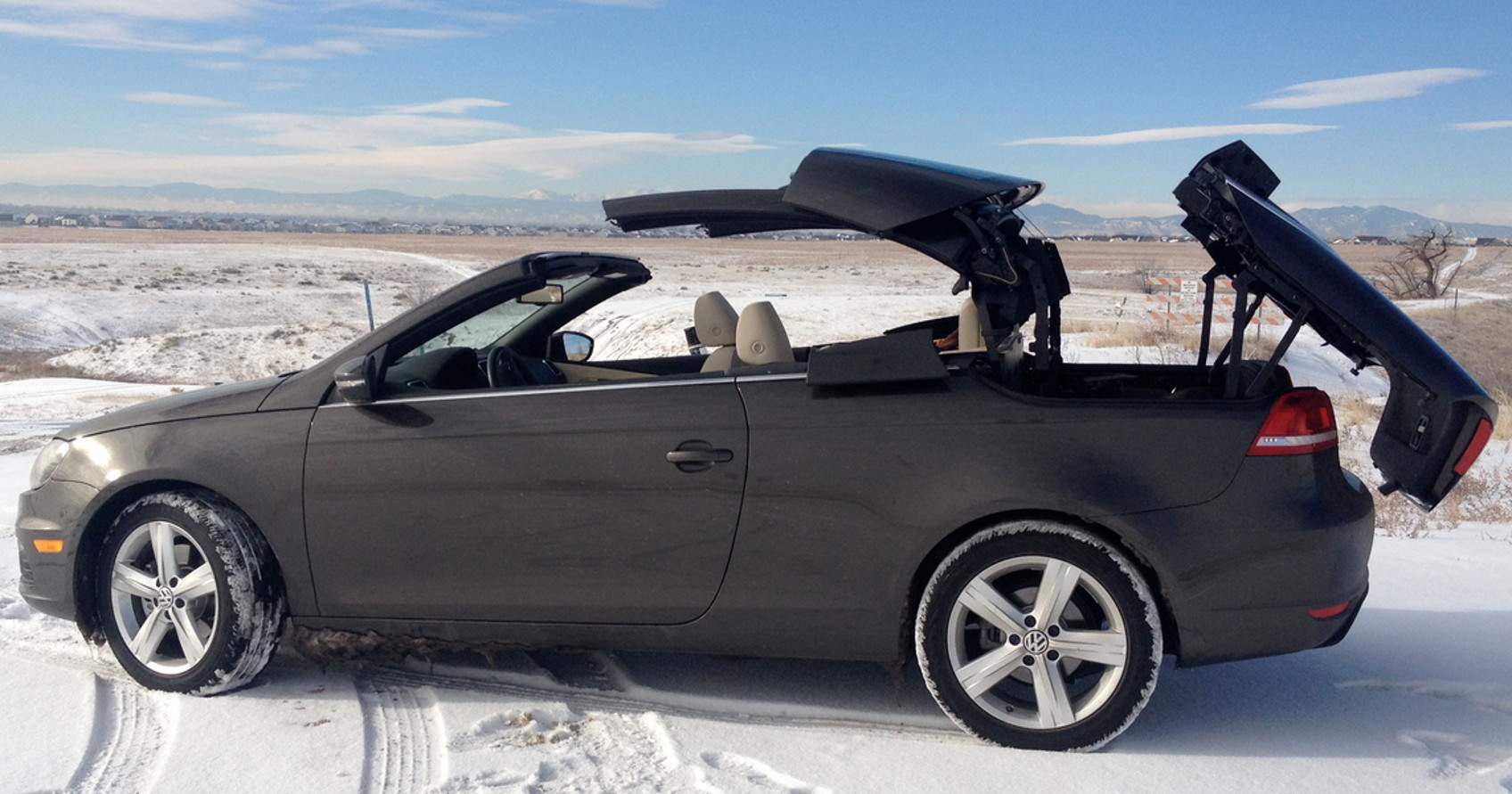 And it's this uniqueness that could well make it desirable in decades to come. The good news, too, is that there's a range of engines to choose from including a 2.0-litre turbo from the Golf GTi and even a 3.2 V6. They're changing hands now from £2,500 – but don't expect the EOS to be this cheap in 10 years time.
Air-cooled Type 25
Type 25s are going through a bit of a boom time at the moment, but the general advice is to prospective buyers is to avoid the early air-cooled models (especially the 1600cc) because they're slow and thirsty. However, we all could be missing a trick here because the early air-cooled Type 25 is bound to become more appreciated sometime very soon. After all, buy one in nice, original condition and you'll have a much roomier version of a Late Bay Window Bus. And you know how Bay Window prices have gone lately. Obviously bodywork condition is the most important consideration when buying, and the 2.0-litre engine works best. You can read our Type 25 Buying Guide here.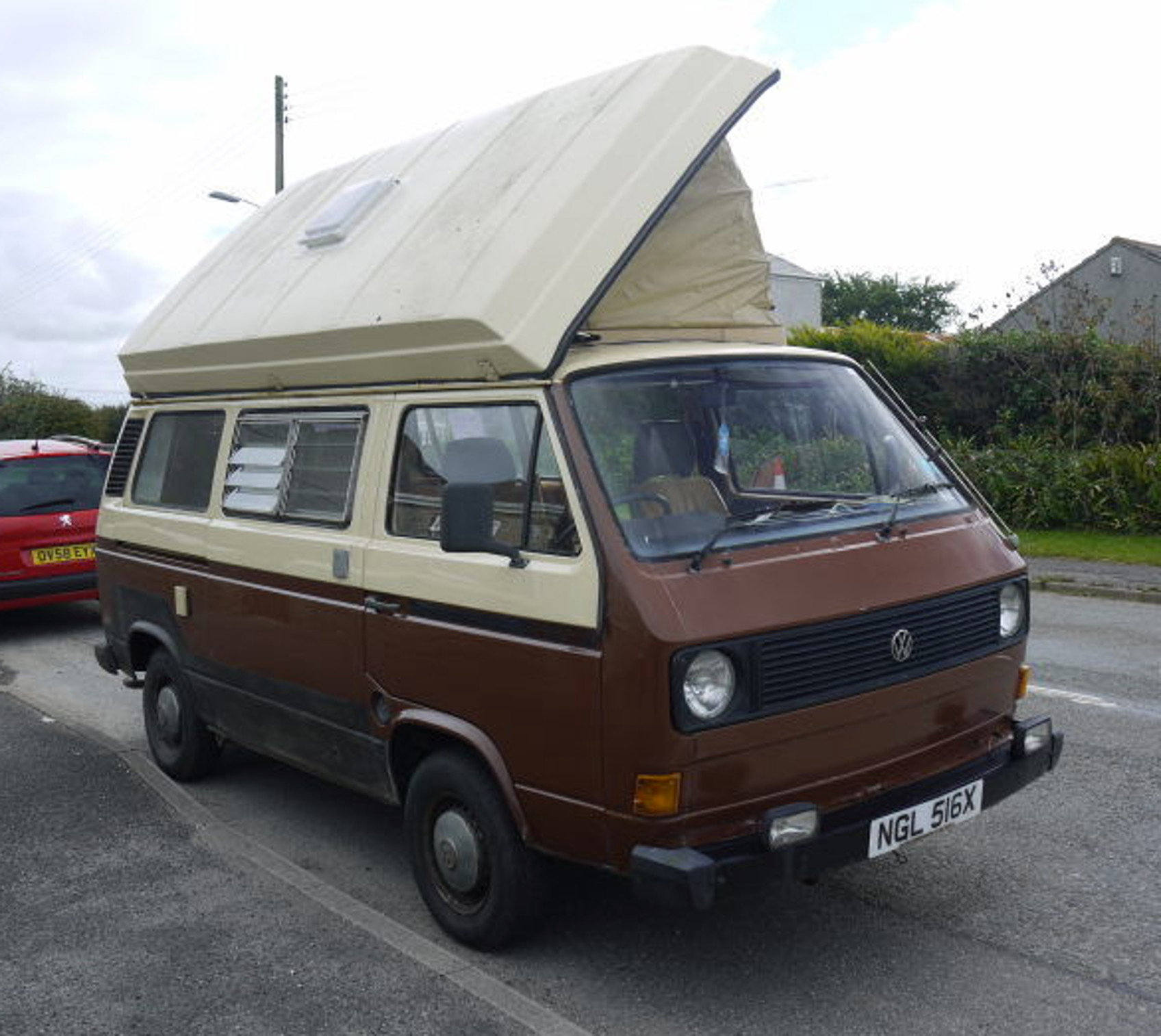 With any of the above, find an original car that's been looked after to stand the best chance of it being worth something in years to come. And buy the model that suits you best, so you can enjoy using it while waiting for it to become a VW classic. See! Do your homework, buy wisely and you really do stand a chance of successfully predicting the future!
Ian
The opinions expressed here are the personal opinions of the author and do not necessarily represent the views and opinions of VW Heritage.
This post is also available in: Deutsch (German)Español (Spanish)