It's been a hectic past few weeks for our intrepid duo David Vardy and Bob Beales as they've worked tirelessly to prepare their historic Oettinger Beetle for the forthcoming Wales Rally. Alas, little did they know when we first reported on their ambitious campaign on the blog here that they would end up having to carry out a last minute engine rebuild!
Bob took UWP 401 to the official Wales Rally GB Media Day in early October, giving fans an opportunity to see the Beetle in action and standing its ground against the big guns like an ex-Colin McRae Subaru Impreza. Disaster struck as Bob returned home to find too much oil had been consumed during the test. Doing the sums, without engine work they wouldn't make it through the gruelling 648 miles of Rally GB road and special stages.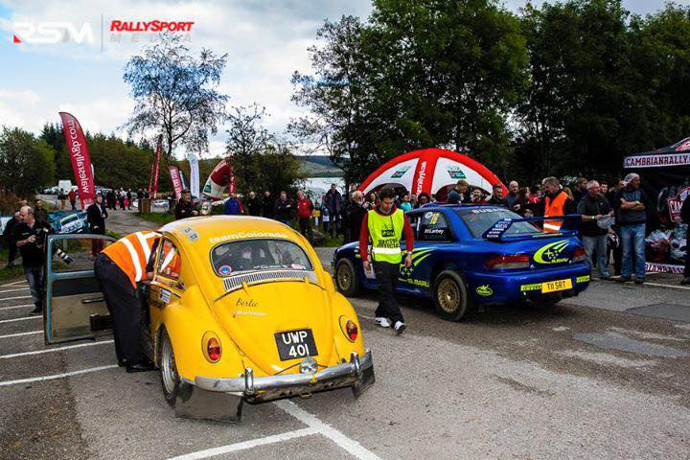 With time short, a big hairy spanner was about to be thrown in the works but fortunately getting the necessary internal parts for the 1958 Okrasa 1295cc rally engine wouldn't prove as difficult as David first thought.
"I had a brief chat with Chris at VW Heritage and not only did he know the exact parts we needed, but was also able to reassure me that he could get them in for the next day. Incredible."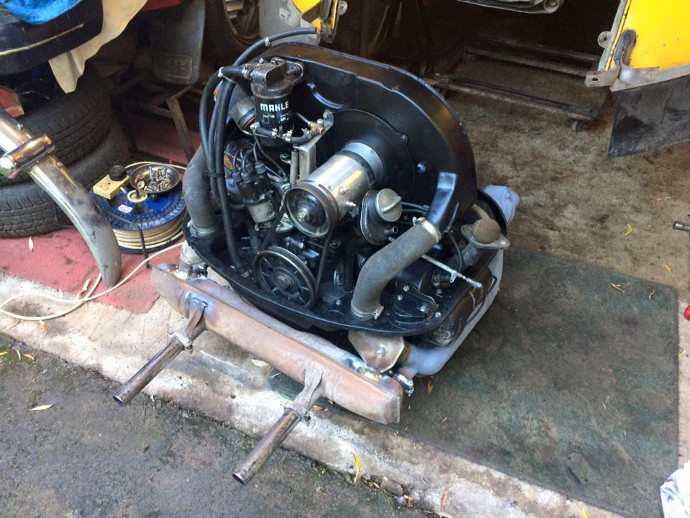 Bob took the engine out of the Beetle that weekend – not an easy task given the extra tinware, bigger carbs and additional sump guards – and made the trip over from Hereford to VrD HQ in Nottingham where David had arranged for Andy Storer of LEDA Suspension to carry out the necessary work. Said David: "Andy was my lecturer at Derby University where I did my Motorsport degree and I worked in his Formula Vee engine building facility so I knew he was the best man for the job."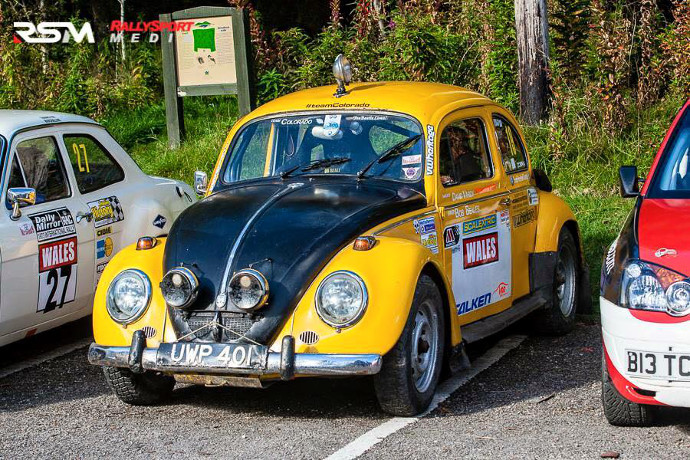 Andy picked the engine up and within a matter of days had replaced the piston rings, valve guides, tubes and gaskets – all of which were supplied by VW Heritage. Noticing that one of the Okrasa heads was cracked he also carried out extensive repair work to close the gaps. Andy met Bob halfway and the engine was taken back to Hereford to be refitted. Needless to say, once it had gone back in it was running like a dream. They were ready…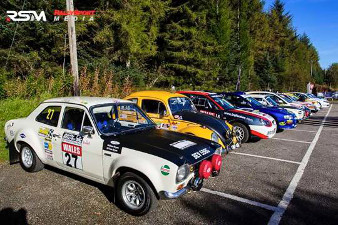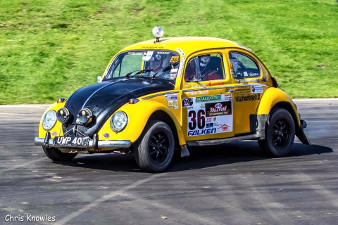 Since the refit, Bob has been making the final adjustments to the car. The guys had commissioned Andy to build a custom set of fully adjustable front gas dampers and Bob has also begun adding studs to the drums so that wheel changes are made quicker.
Meanwhile, as co-driver, David has been working day and night on maps and pace notes, his role being critical to ensure the car gets to each check point on time through a variety of road and forest routes.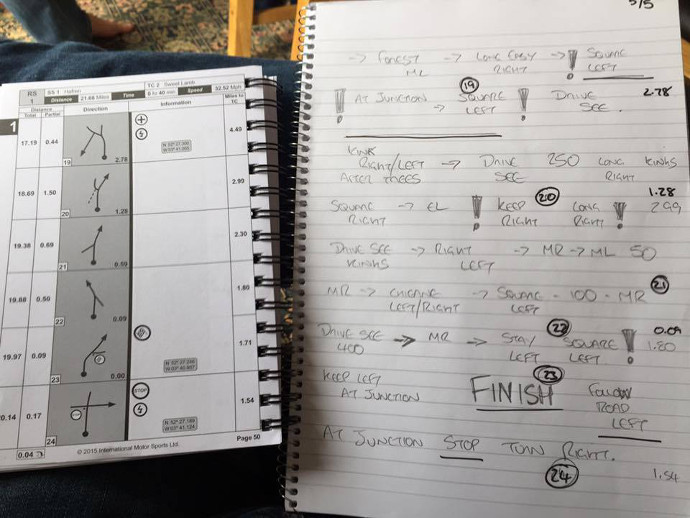 So, with just a week left to go, there's still lots to do but the pair are confident of completing their challenge – we wish them luck!
Ian