A movie fan has just bid a staggering £80,000 for a 1963 Beetle that appeared in one of the Herbie films. Is that totally bananas, or has someone just got lucky and driven away in what's got to be one of the most instantly recognisable and totally iconic Bugs of all time?
Described in the sales catalogue as "an authentic 'Herbie' from the series of Walt Disney movies, last used in Herbie Goes Bananas," despite having 'no reserve' the '63 Beetle sold for a staggering $126,500 at Barrett-Jackson's Palm Beach auction recently.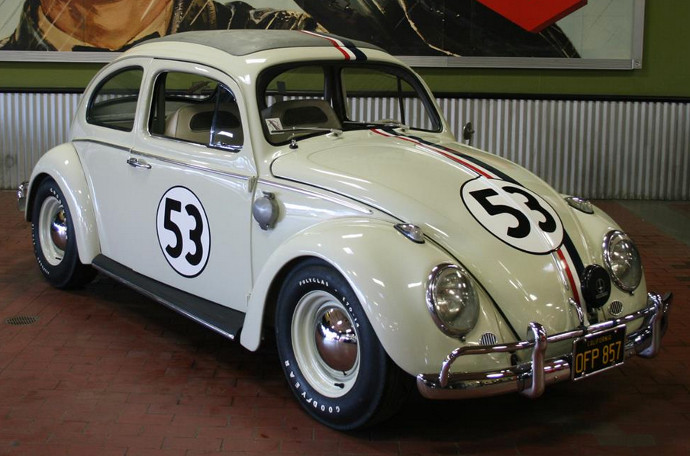 It was originally purchased by Herbie historian Bob Hoag from the Wershaw Auction at Disney Studios on August 9, 1980 then subsequently restored to Herbie goes to Monte Carlo appearance by vintage car racer Arthur Porter, who, having removed the bumpers, took the Beetle on the track. He then sold the car to the Hollywood Rock & Country Museum in 2000. Herbie enthusiast Doug Kaufmann then purchased the historic Beetle and commissioned Dan Miller, a well-known Herbie expert and car restorer, to return the interior to exactly as it was when it appeared on the screen, as well as replacing the bumpers for authenticity.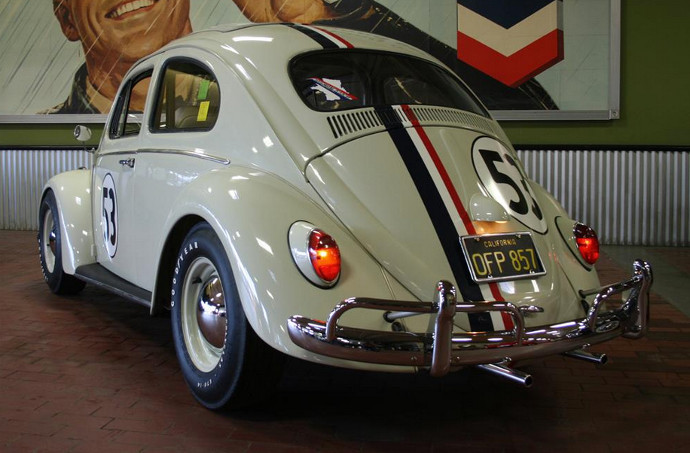 Described as 'fun and very powerful' it features a 1835cc engine with dual Kadron Solex carbs. This Herbie, identified by Disney as '5916' was the 'oil squirting' car and when found still had the original bracket for the oil pump used to squirt oil onto the police officer's foot in Herbie goes to Monte Carlo. Apparently, all of the Herbies used for filming were use-specific, and many did not drive. Of course the nice thing about this one is that it was one of the 'drivers' and was used in both driving and interior shots.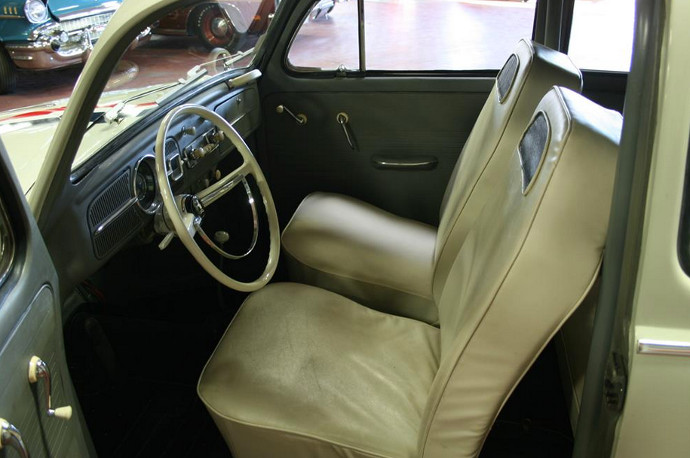 Crucially, it was sold with a wad of documentation – including a copy of title from 1972 with 'Walt Disney Productions' listed as the owner as well as photos before the restoration. Surely, for Beetle fans the world over it really doesn't get any better than this – and as a usable piece of movie and collector car history, it's goldust!
Ian
Incidentally, we did a blog piece on the only genuine Herbie in the UK (belonging to Luke Theochari's from Terry's Beetles) – you can read about it here.
The opinions expressed here are the personal opinions of the author and do not necessarily represent the views and opinions of VW Heritage