Love is certainly in the air today, and we trust you've all been suitably inundated with cards, chocolates and flowers as is the custom. You deserve it! As well as the pressies and candle-lit dinners, Valentine's Day is also a time to reflect on the origins of the flicker that's wafted into the furious fire of emotion that it is today. Where did it all start, and was it love at first sight? Was it that quick peck on the cheek behind the bike shed, a chance meeting via a friend or maybe the first glimpse you got as you logged into a computer dating website? To be honest, it's often difficult to recall the exact moment when that bolt of lightening struck – yet ironically the first, green sprouts of our love affair for a particular Wolfsburg car brand is often far easier to identify…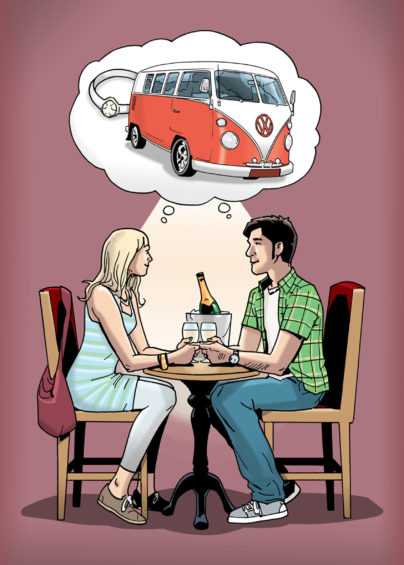 Like many Dub diehards, my loving relationship with VWs began at an early age courtesy of my dad who had an Oval Beetle in the Sixties and went on to own a Variant, Mk1 Scirocco, Bay window camper and a string of Golfs. My elder brother went the same way, as did my sister – who currently owns a T5!
It was a similar story for Luke Theochari at Terry's Beetles in Hanwell, but his tale has an altogether more romantic twist because his passion for Veedubs came from none other than the Love Bug itself – Herbie! And it was a love affair that would eventually lead to him becoming the custodian of one of the original cars used in the film!
"My VW love story began in July 1969 when my cousin Mike and I went to see the Love Bug at our local cinema," smiles Luke. "We ended up going to see it two or three times, and a couple of years later Mike's dad went and bought a brand new Beetle and called it Herbie. Incredibly, he still owns the car!"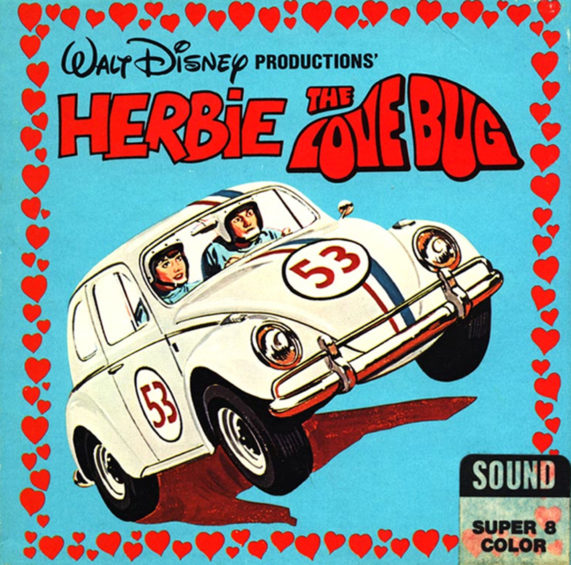 When it was Luke's time to buy his first car he trawled the classifieds in the Evening Standard looking for a suitable candidate among the Escorts and Triumph Heralds, but – you guessed it – his heart was set on something a little different! "I wanted a Beetle, too, and bought my first one from a butcher in Olympia and paid £450. It was only running on three cylinders and the steering was crook, but I still remember the drive home!"
Luke fixed the engine and sorted the steering and eventually sold it on for £1250, beginning a lifelong habit that lives through to this day. "I loved that car and have been buying and selling VWs ever since, setting up a business in 1986 and building various racing Beetles, including the famous 'Moody'."
Roll on a decade or so and with literally hundreds of VWs having passed through his hands, Luke couldn't quite forget his first love – the car that originally stirred his imagination all those years ago as a child – that funny German car with a 53 on the bonnet…
Like an itch that he just knew one day he would have to scratch Luke embarked on what at first seemed like an impossible quest – finding the original Herbie. He scoured the internet for leads and in a miraculous twist of fate located the Porsche engined car used for filming in the original movie in the States.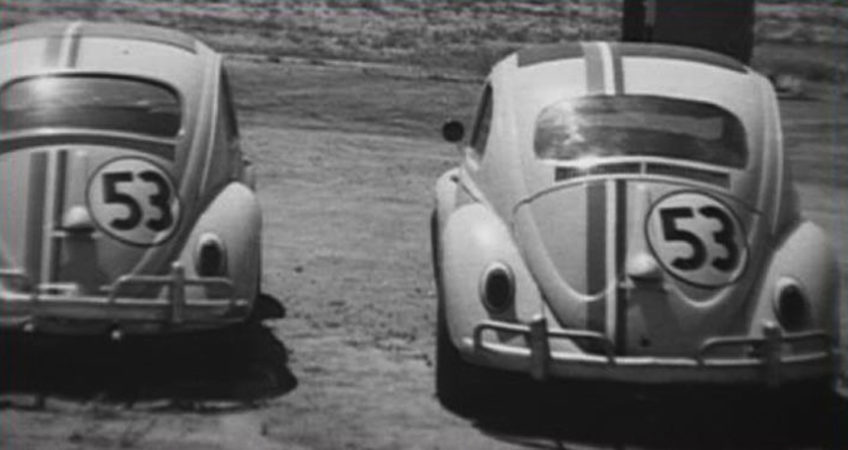 The car – codenamed H2 – was built by Empi Racing of Riverside, California for the race scenes and as well as having a 356 engine installed, was equipped with performance upgrades such as Porsche finned brakes all round, Koni shocks and beefier suspension. Disney bought crashed cars from Empi so it's no surprise to learn that from the windscreen back was a ragtop '63 and the front end was a 1960!
But getting the US owner to actually part with it was an altogether different matter…
"I tried for a year to persuade them to sell it to me, emailing and making phonecalls," recalls Luke. "What eventually clinched the deal was when the seller asked how I would get the car to the UK. I referred to Herbie as a human, saying, 'I expect with an empty fuel tank Herbie will be hungry when he gets on the boat, and may feel a little sea-sick, but I'll look after him. That seemed to convince them that I was the right person." Even then, they continued to do their homework, talking to people in the UK who knew of Terry's Beetles to ensure Luke wouldn't do something daft like paint it gold, fit air ride or a mahoosive sound system. After all, something this special had to go to someone who would look after him, someone who would love her for what she was, and wouldn't try to change him…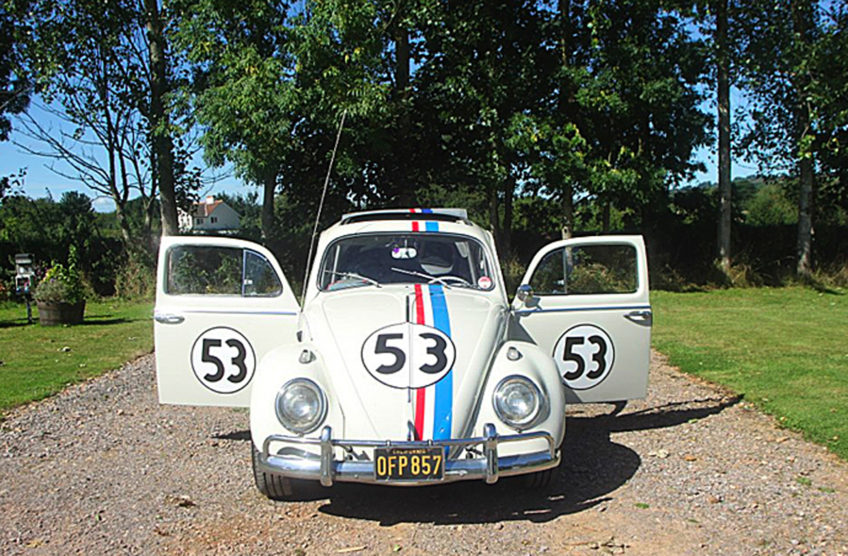 Finally in 2007, Luke and Herbie were united and since then he's driven him to Wolfsburg and various VW shows on the continent, including Hessisch Oldendorf. He even took his cousin Mike to one show. "We were driving Herbie in Germany and we remembered the time when we went to see the film as children, and there we were behind the wheel of the actual car – it was a real spine tingling moment."
And if you wondered what Herbie is like to drive, Luke confirms that having completed a top end rebuild of the original 356 Porsche engine in 2013 her heart's strong and he never misses a beat. "He's beautifully tuned and will cruise all day at 80mph."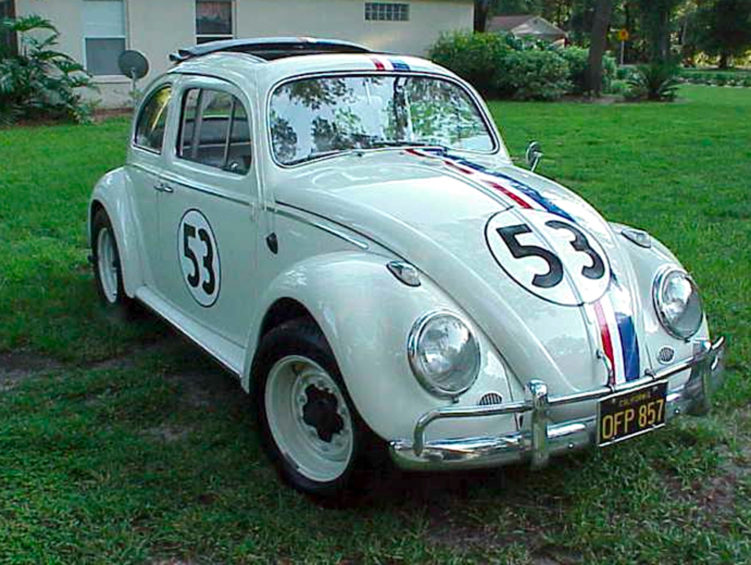 So that's Luke's story. He ended up with a movie star and a childhood idol…
What about yours… where did your VW love affair begin?
Ian