Having purchased this ultra rare coach built conversion in 2015, we've decided to let another owner enjoy the Tischer's unique mix of caravan and conventional water-cooled Type 25 LHD. But what is it, how did we come across it in the first place – and why should you consider buying it?
Beauty is in the eye of the beholder, or that's the generally accepted bottom line when it comes to anything that divides opinion looks-wise. Yes, this 1989 Type 25 Tischer XL65 LHD is big and caravan-like, but it's beautifully made, hugely practical and actually pretty rare.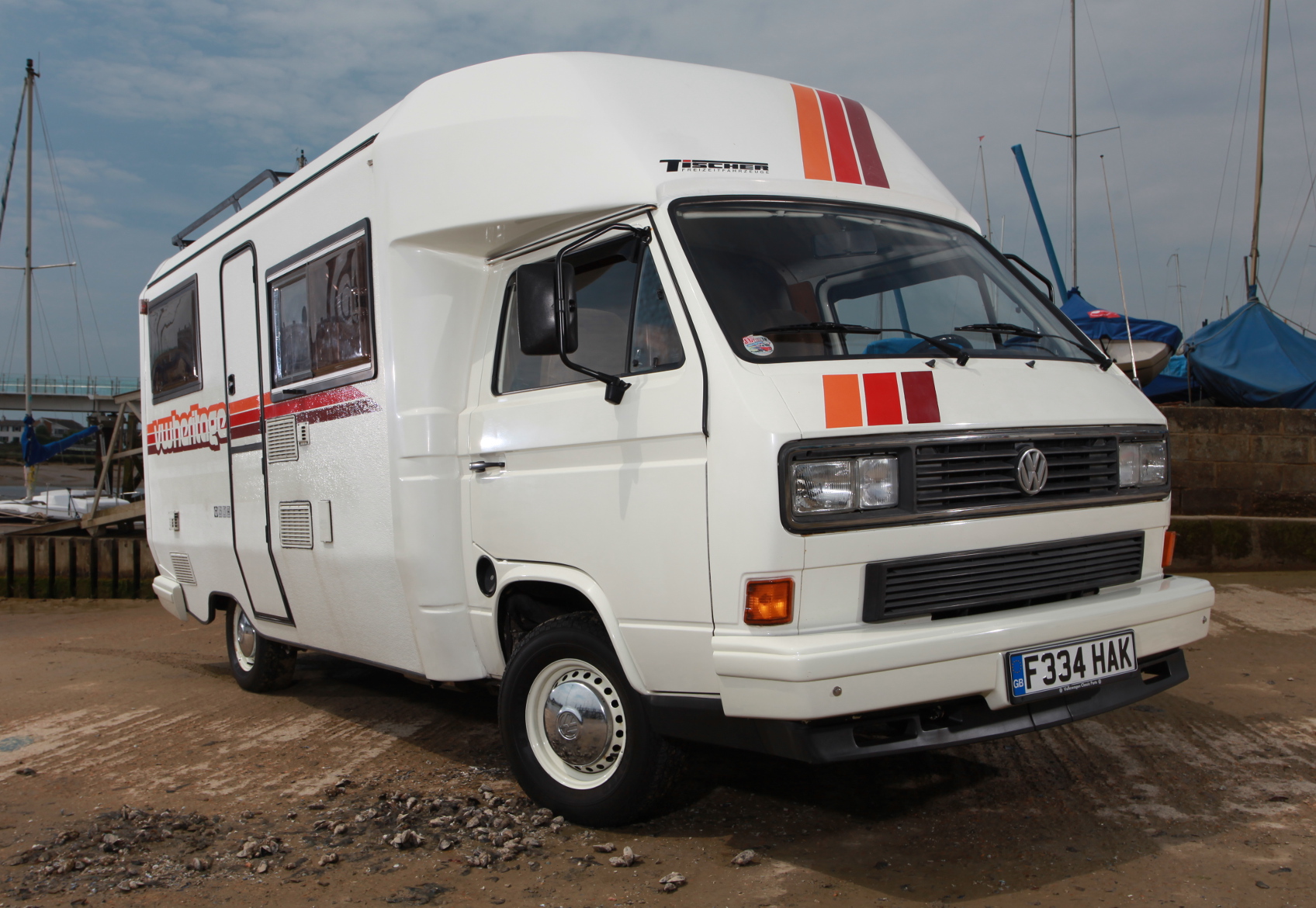 Fit for purpose
It was spotted for sale in Kiel, Northern Germany on a classic car website. We instantly took a shine to it and instructed one of our friends over there to go take a closer look. It turned out to be every bit as good as it said in the advert with zero rust, just 110,000km (70,000 miles) and a good service history, so a deal was done and the LHD Bus was driven back to the UK. For us it provided the perfect show Bus; with its Tardis like interior, built-in shower, huge seating area, 60-litre fridge, twin burner stove, sink and lots of cupboard space it proved ideal for touring around the various VW events.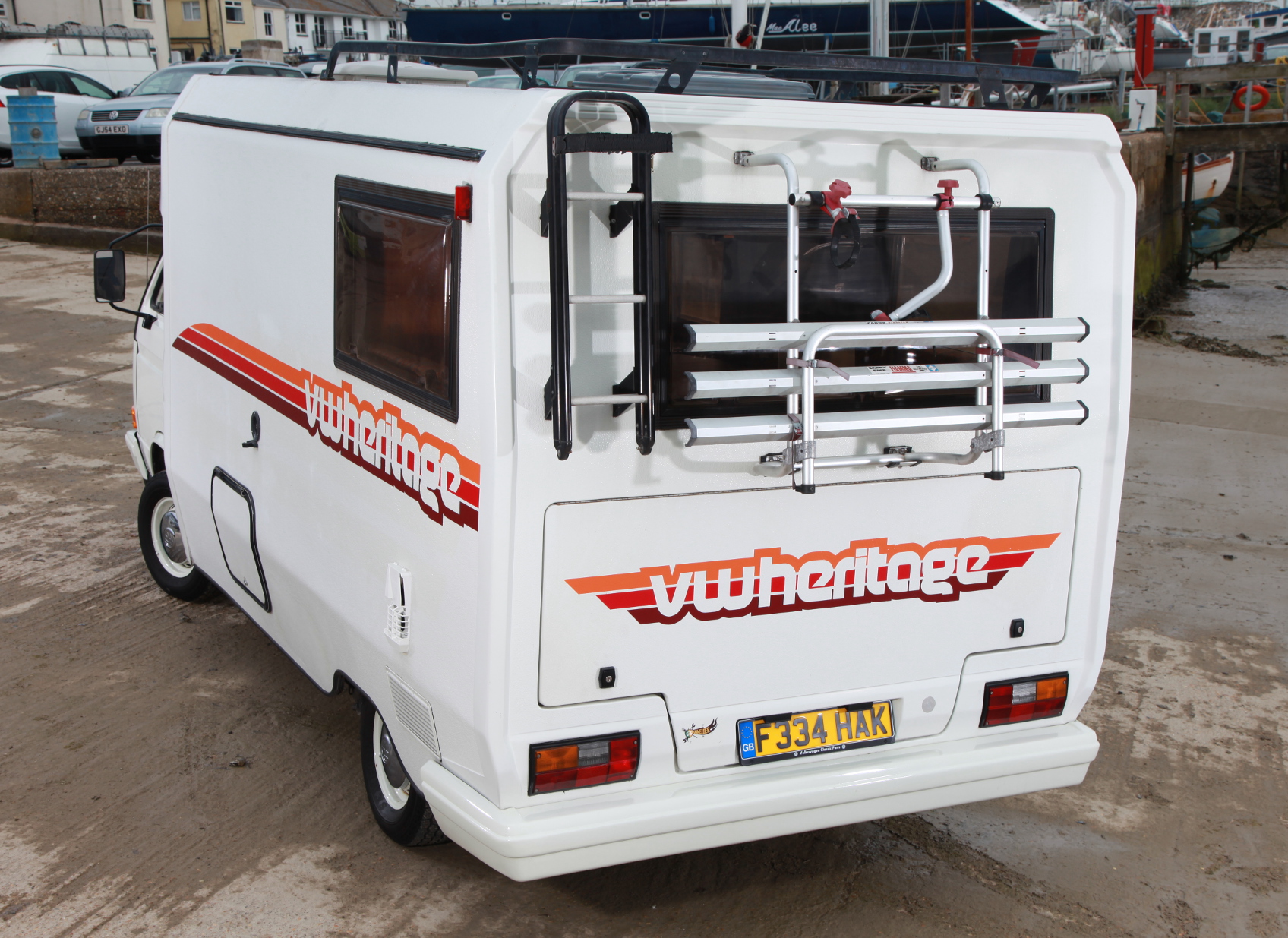 So what is it?
It was built by German manufacturer Tischer Freizeitfahrzeuge GmbH and is thought to be one of just 27 ever built. It started life as a conventional Type 25 chassis cab with the wheelbase extended by 65cm to accommodate the glassfibre box-like rear end. Power is courtesy of trusty 1.6 (JX) turbodiesel. It's no firecracker, although it's pretty economical and can happily cruise all day at 65mph. And because of the relatively aerodynamic shape of the living quarters and long wheelbase, it's very stable.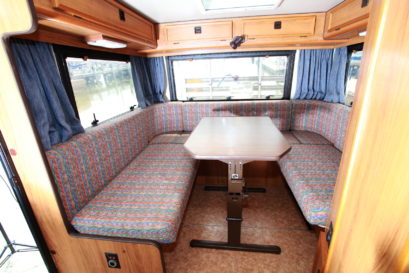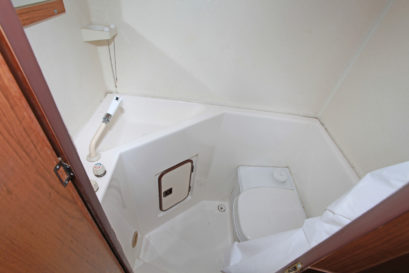 All the bells and whistles
As you might expect from something this exclusive, it comes very well fitted out. There's power steering, an 85-litre fresh water tank, Truma E2800 gas heater (with thermostat), Truma water heater, 60-litre fridge/freezer, stove, roof rack ladder, Fiamma bike rack and captain's chairs up front. And they're not your usual Type 25 pews – these ones are made by ISRI and usually appear in HGV vehicles and buses, and are some of the comfiest perches we've sat on. There's even a toilet and generous shower cubicle – so you won't have to worry about straying off the beaten track while on your travels. In fact, many of the interior fixtures and fittings are shared with the similar sized but more common Karmann Gipsy. Okay, it's a little 'of the period' in terms of interior fabrics etc – but that's all part of its classic appeal.
The U-shaped seating area is especially sociable and very much like a mobile home in its overall roominess. Bed-wise, there's a double that springs out of the seating area at the rear, another bed behind the cabin and room for a small one above the cab.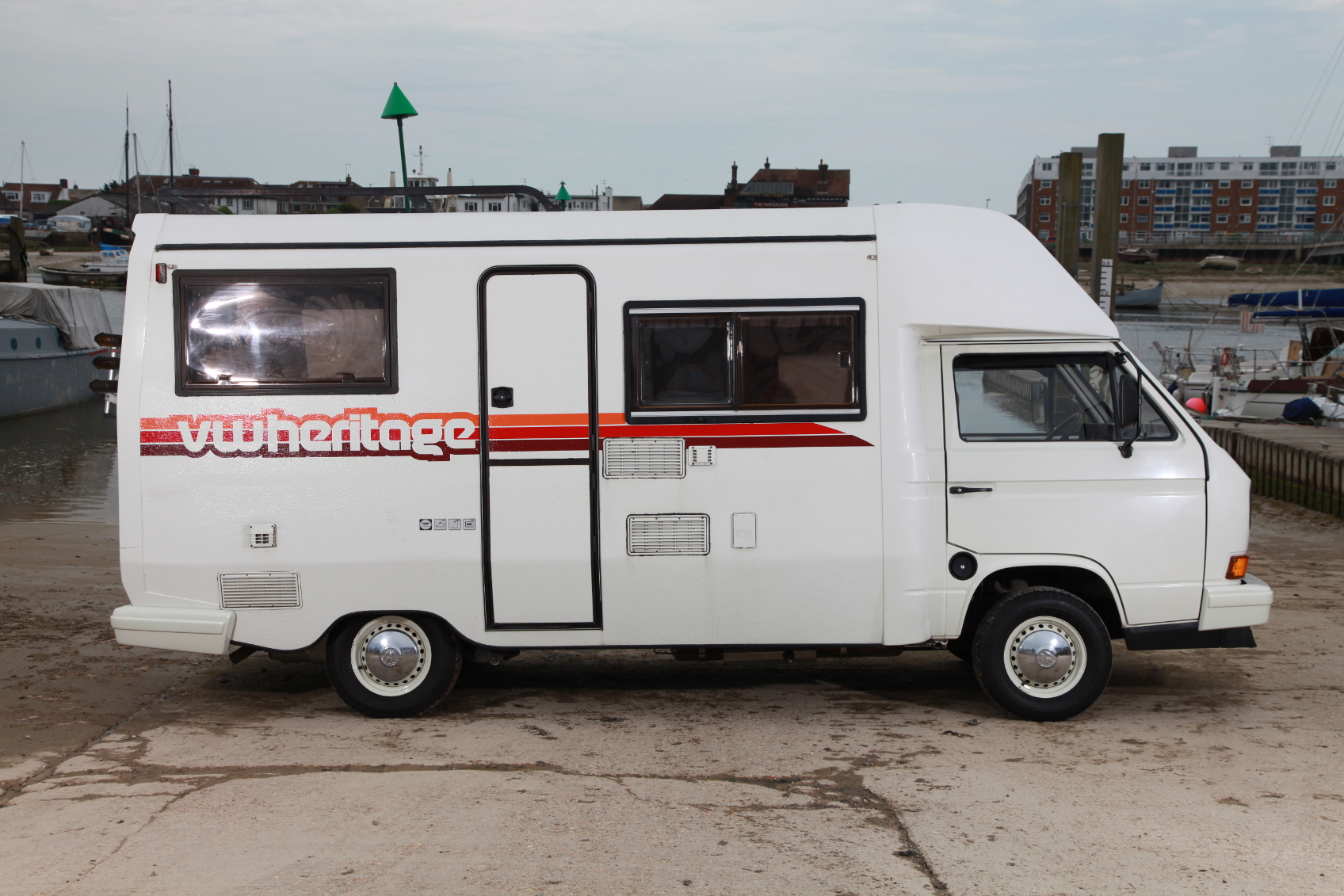 Buy this behemoth
Have we sold it to you? Well, actually we're not trying overly hard because truth be told we'll be sad to see it go. We've established that it's rare, but of the handful that were made, we suspect only a fraction have survived and in any case, few can be in anywhere as good condition as this gem. We reckon it would have cost the best part of £40,000 to buy new in 1989/90 – but we only want a fraction of this. In fact, as little as £25,000 might be enough to secure it. The VW Heritage stickers on the side can be removed easily, but we reckon they look great anyway and add to its provenance. Tischers don't come up for sale that frequently, and ones this good, well, virtually never – so if you're interested you'll need to move fast. Contact Luke@vwheritage.com in the first instance for more information: You won't regret it.
Ian
The opinions expressed here are the personal opinions of the author and do not necessarily represent the views and opinions of VW Heritage.