Brand loyalty is nothing unusual, but Karin Wilson's attachment to the marque goes beyond the realms of simple habit because, get this, she's owned 16 different Volkswagens and clocked up over half a century of continuous VW ownership.
It began with a Beetle
The love affair with all things Volkswagen started for 70-year-old Yorkshire motorist Karin in 1967 when she purchased her first Beetle which she bought new from North Riding Motors near York. She's pictured with it below with her late husband's parents, holding her first daughter, Suzanne. "I loved the Beetle right from the beginning," said Karin. "It was £585 and I remember other Beetle owners would wave at you. We drove it to Austria and Germany on holiday. It was slow up the mountain passes, but we knew it would get us there and back." According to a search on the DVLA website, the 1200 Beetle (registration KDN 913E) was last on the road in 1985, but if you're the current owner we'd love to know…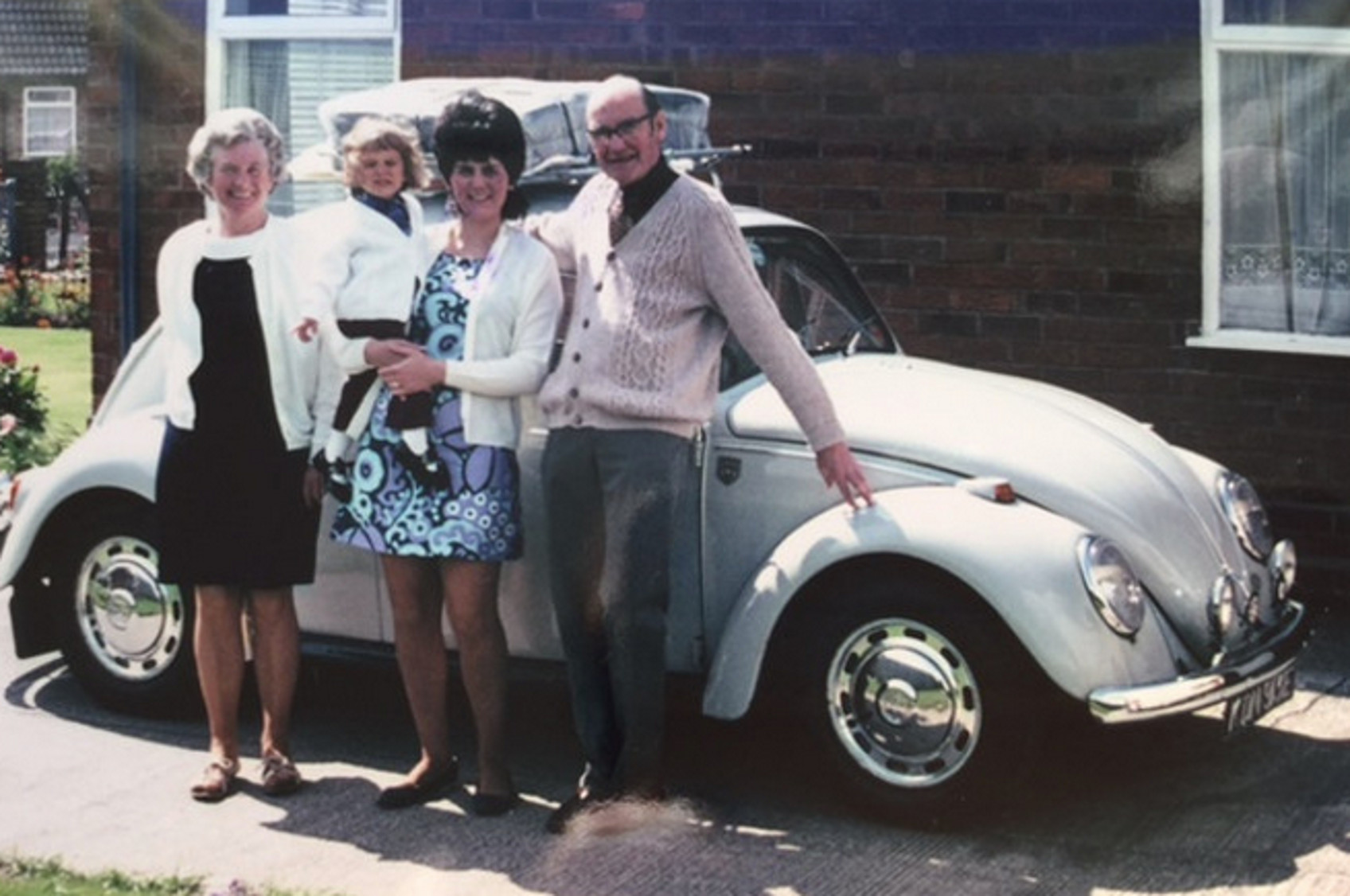 Driving test in a bus!
She went on to purchase a Danbury VW Camper, which still holds a special place in her affections. "It was a 1968, we bought it in the 1970s and we took it on quite a few holidays – my daughters really enjoyed it too," she reminisces. It transpires that she took her driving test in the Bus, much to the amusement of the examiner. "He took a gasp of breath when he saw it then took me to the widest road he could find," she explained.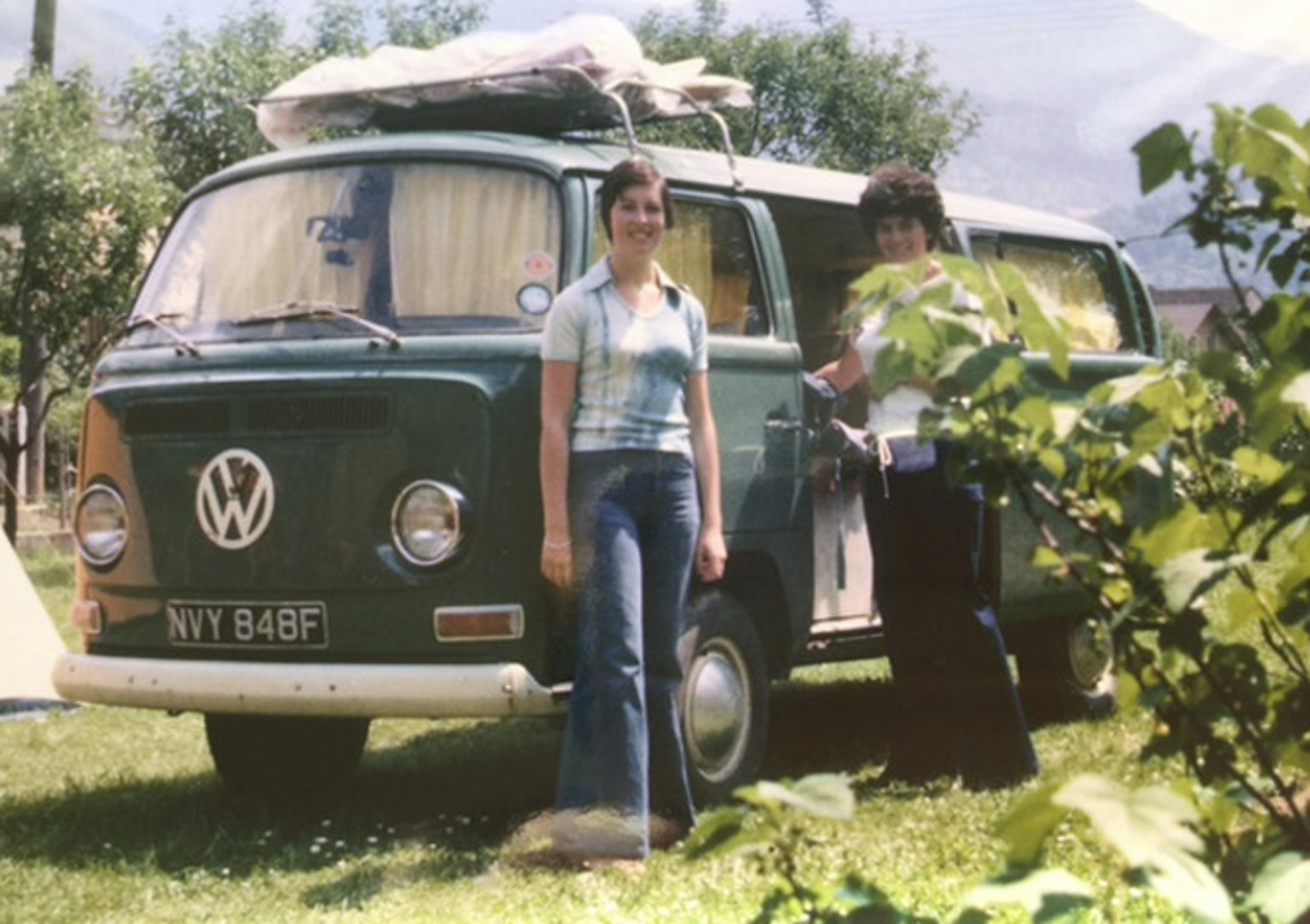 10 Polos later…
As well as that first Beetle and the Bus, her VW ownership spree has gone on to include another Beetle, three Golfs and, wait for it, 10 Polos. Her only deviation, albeit a very slight one, was the purchase of an Audi somewhere along the line – but we were unable to confirm what model it was. Said Karin: "Volkswagens are safe and secure, and they feel firm to drive. Volkswagen has a reputation for making reliable cars, and that's what we have found all these years and why it has kept us coming back. And they always look good."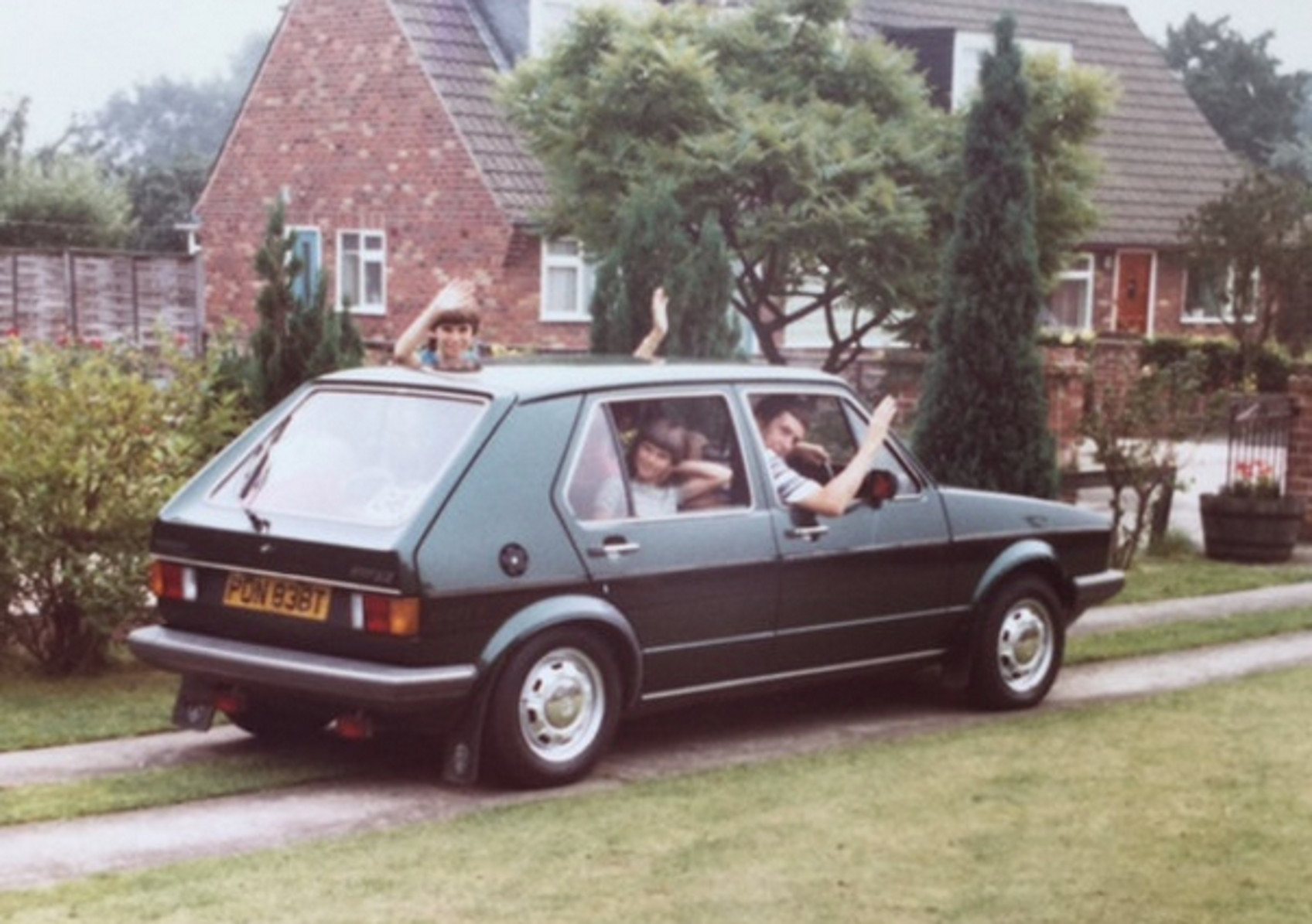 Coffee and cake celebration
Karin's current car is a four-year old 1.2 TSi Polo R-Line which she purchased from VW main agent, JCT600 Volkswagen in York. When the agent heard about her long-lasting loyalty for VWs, they invited her in for 'coffee and cake' to celebrate the landmark.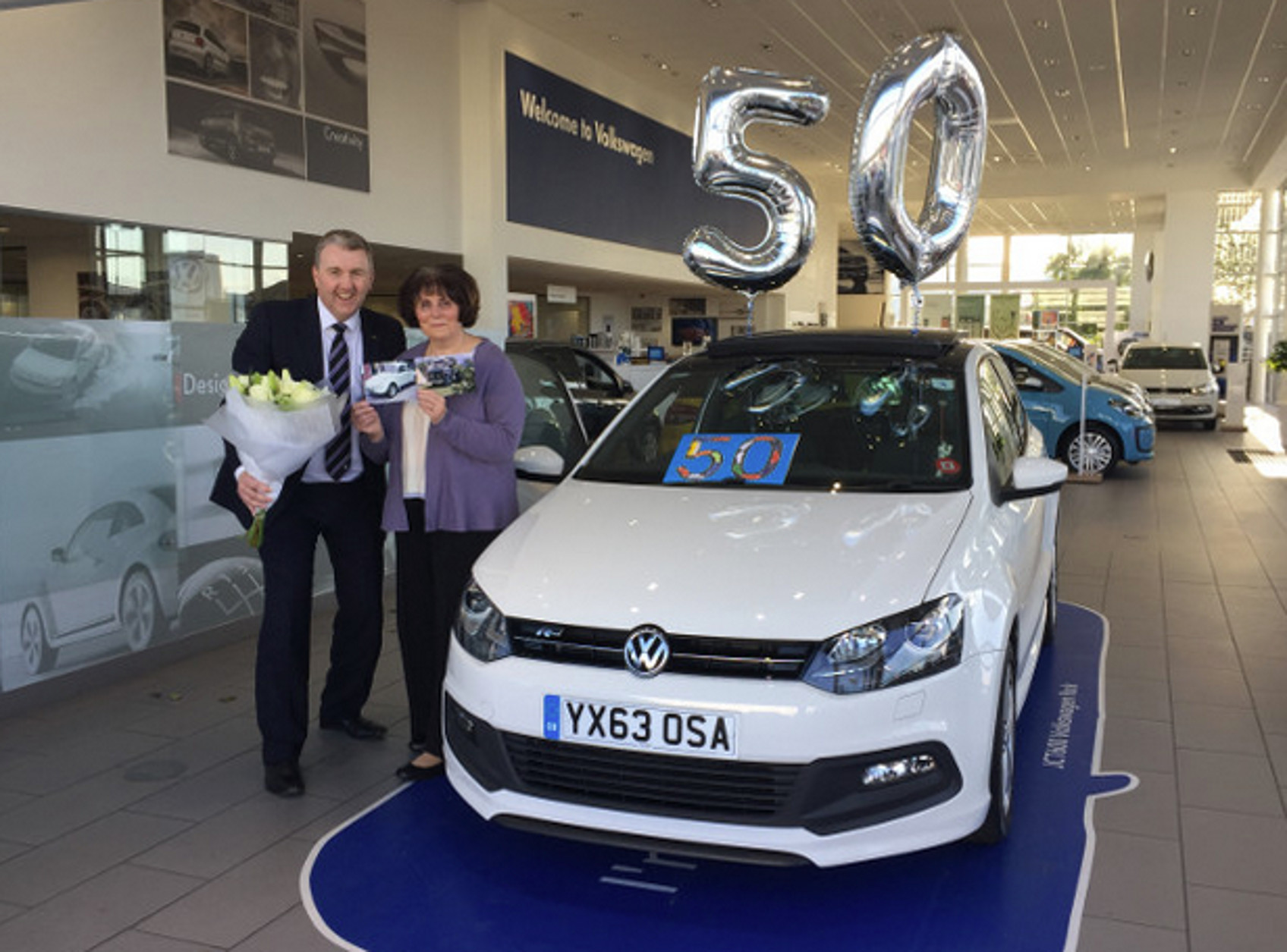 In recognition of her five decades of continuous VW ownership, she also received a letter of congratulations from Volkswagen UK director of passenger cars Alison Jones who said, "It's heart-warming to see and hear Mrs Wilson's affection for the Volkswagen brand."
Ian
The opinions expressed here are the personal opinions of the author and do not necessarily represent the views and opinions of VW Heritage.