Here's your chance to buy a legend – one of the cleanest, most original examples of the Mk1 Golf GTI  we've seen in a long time…
Classic in the making
In any bar room banter about what cars are likely to become future classics, the iconic VW Mk1 Golf GTI always gets a mention. After all, it was the original 'hot hatch' and despite being launched over four decades ago, it still looks scalpel sharp.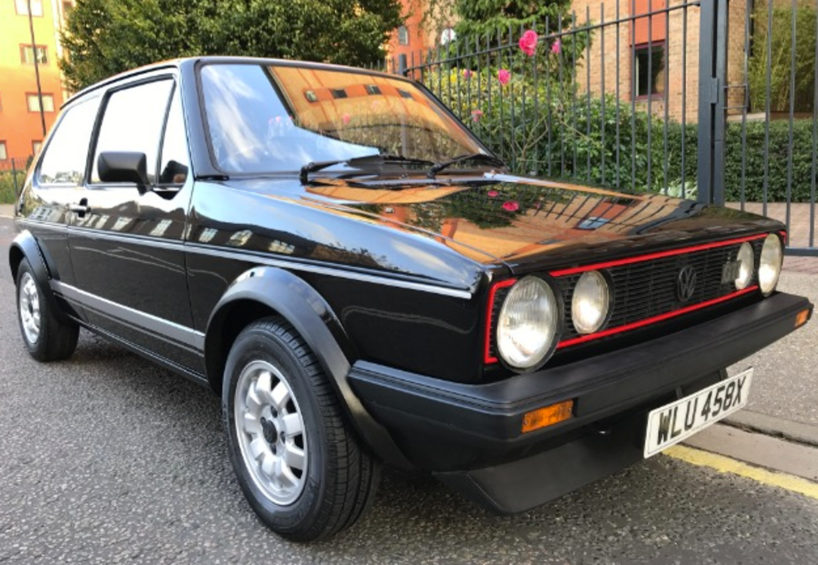 Being so small and light compared to modern hatchbacks, it feels lithe and handles brilliantly too. Okay, in terms of straight line performance it's been a little left behind alongside the super rapid modern hot hatches, but it still feels lively enough and that injected 1.6-litre lump in the original feels wonderfully responsive.
Highly desirable
But best of all, the Mk1 Golf has become supremely collectible. In fact, we blogged about its quickly rising values here. See one today, and it will immediately turn heads and attract attention. It's a car that represents a whole generation of petrolheads, and if you couldn't afford one when they were new we bet you've hankered after one ever since. Well, now's your chance to buy a piece of VW history with this virtually mint 1982 example with just 89,000 miles on the clock.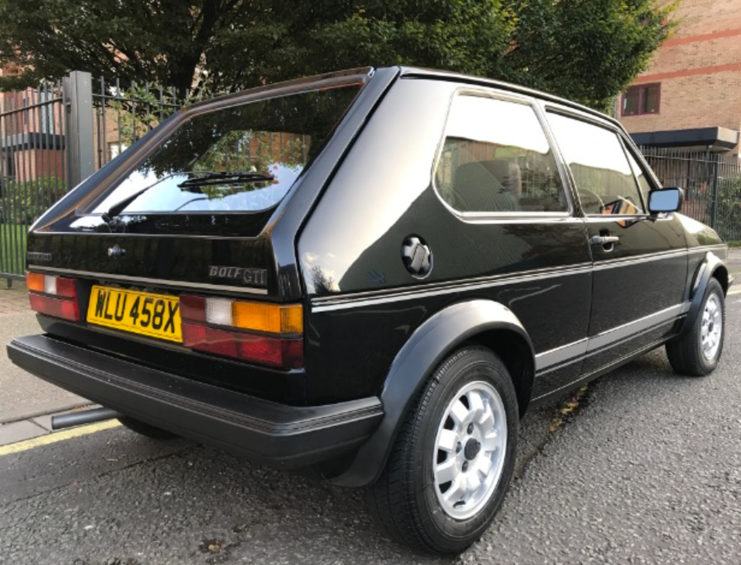 Grab it while you can
We spotted the increasingly sought after soon-to-be classic for sale at Hurlingham Cars. According to their description it was supplied to Northway Garage in and registered on 16 February 1982 to an owner living in London. That first owner kept it for 35 years until they sadly became too old to drive and sold it to the current vendor so, yes, if you bought it you would become only the second owner.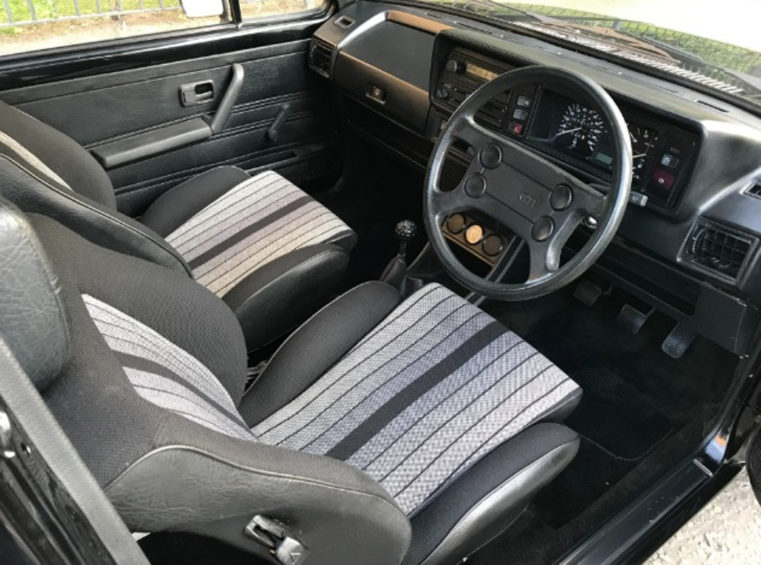 From the photographs, the interior looks spotless and 'as new' with no sagging seat bases or frayed trim. Knowing how quickly those driver's side seat bolsters used to wear, that alone is quite incredible.
Likewise, the engine all looks present and correct and totally unmolested. The cambelt was replaced just over a year ago and there's a fully stamped up service book, so with under 90k miles showing, we would expect it to run pretty much like new. Just imagine how much enjoyment you could get polishing those inner wings!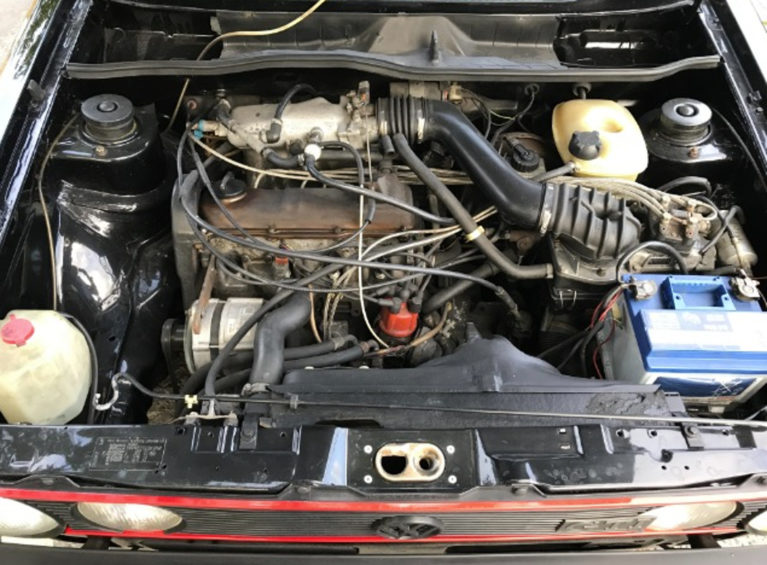 History to prove it
Pleasingly, the car retains much of its originality – including its original radio, keys, number plates, badges, decals and body stickers. The tyres have been replaced, which is a good thing given the car's age, and there's been no skimping on quality because they are matching Pirellis. Best of all, there's a bulging folder of old receipts detailing regular maintenance over the years. You don't find many cars from the '80s with this amount of accompanying history – and it's all going to pay dividends in later years if you decide to sell it on to a collector.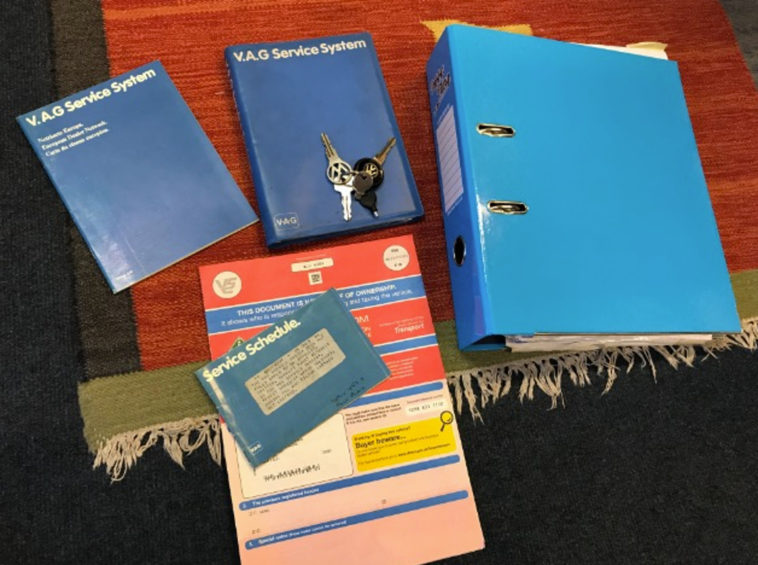 And the price? Well, it's up at £18,990. That might sound like a lot, but when you consider the latest Golf GTi starts at £28,320 – it's actually a bit of a bargain. And there's no prizes for guessing which will get the most attention as you pull up outside Sainsbury's this weekend.
Ian
The opinions expressed here are the personal opinions of the author and do not necessarily represent the views and opinions of VW Heritage.