Our website was inundated with visitors during August, as customers old and new tried their luck to become our latest Wishlist winner. With a grand's worth of gear up for grabs, it was a prize worth winning for sure.
The competition closed at the end of August, but we waited until Friday 1st September to draw the lucky wishlist winner. First 'out the hat' and scooping the big prize was Ben Harry, from Brisbane in Australia!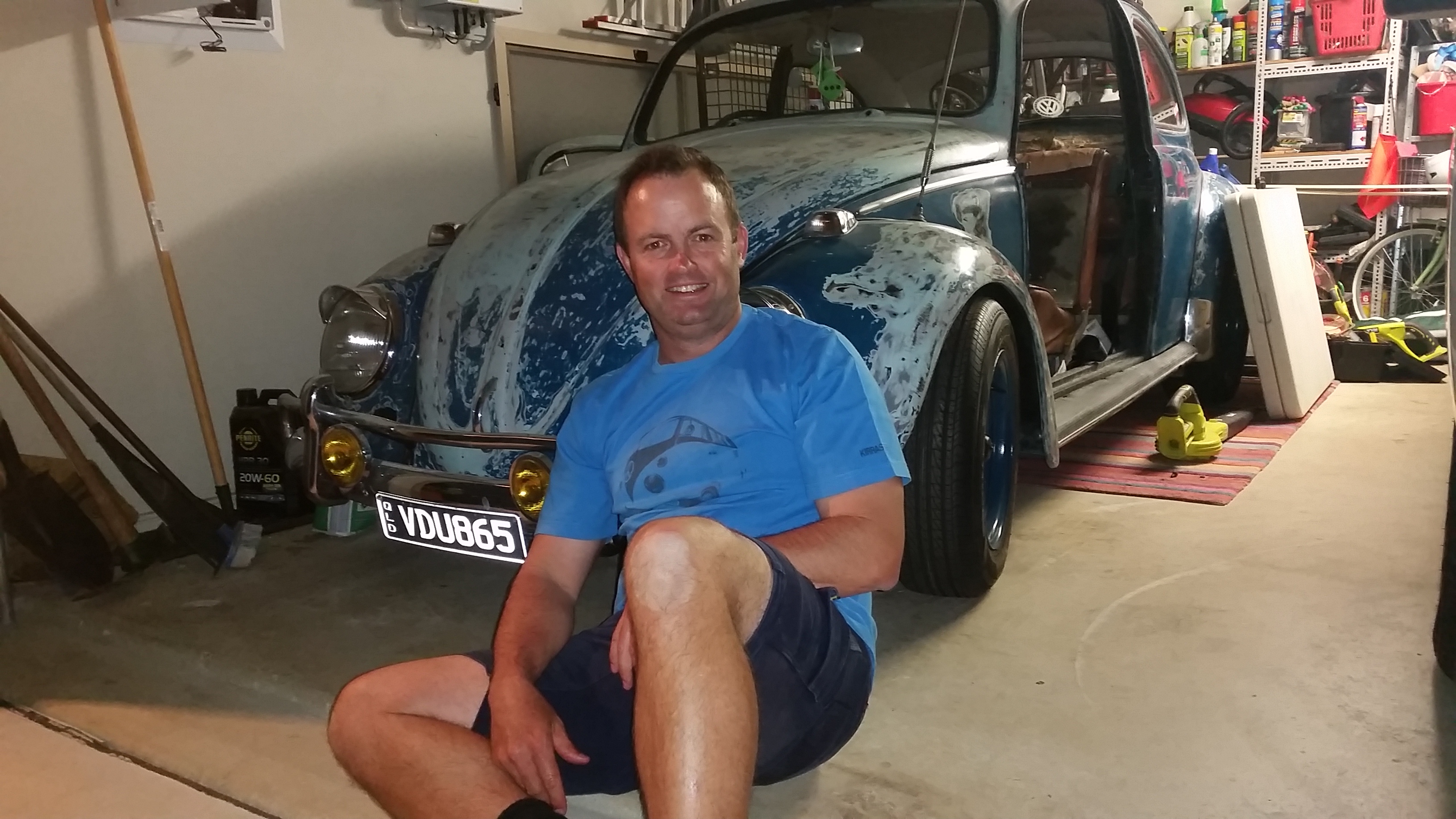 A grand down under
Ben, a father of two, owns a '65 Beetle, and encourages his 'little troopers' to help with the project when ever they get the chance. His wishlist contained a set of SSP Raiders, a brand new narrowed and adjustable front beam, and a set of narrowed torsion leaves to match. All items he hoped to purchase from VW Heritage in the future, but never imagined being sent them for free.
Whilst Ben's wishlist didn't total the maximum potential winnings of $1650 (£1000) we have chosen to cover the cost of shipping the pallet of parts out to him as part of his prize.
Stripped back from black
Along with the kids, Ben has been sanding away the matt black paintwork to reveal the original shade of Sea Blue, although his long term goal is to have the whole car resprayed.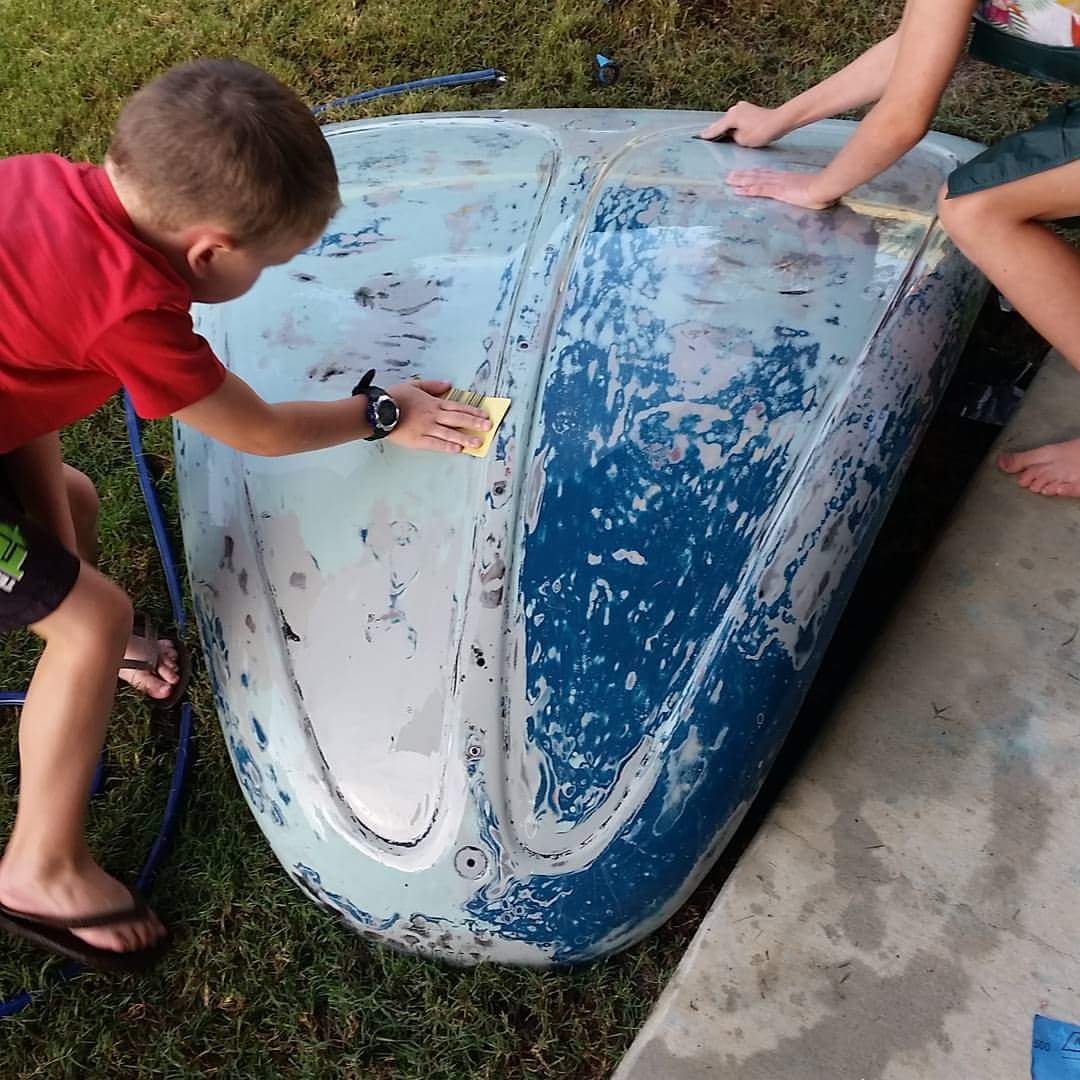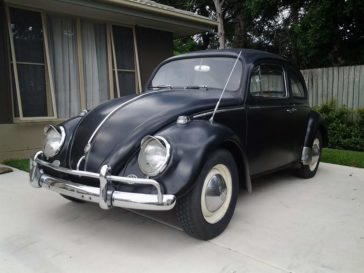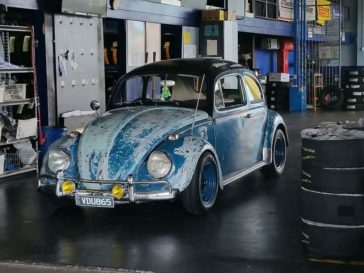 Good times keep rolling
Celebrating his 44th birthday just 2 weeks ago, and with Father's Day in Australia falling on Sunday 3rd September, it's been a fortnight of good fortune for Ben and his Beetle. Ben commented "I'm blown away, this is very much appreciated" finishing his email to us with "I'm one happy man".
With the doors for his bug away being blasted, we bet he can't wait to bolt it all back together again and go out for a drive.
Thanks for taking part
We'd like to say thank you to every one who took the time to create a wishlist during August, and may we wish you best of luck in our competitions in the future. Keep an eye on our email newsletter for details of future promotions and prize giveaways; it could be you next time.
Andy
The opinions expressed here are the personal opinions of the author and do not necessarily represent the views and opinions of VW Heritage.