With the kids back at school and the cold, wet autumn months just around the corner, now's the time to start thinking about some proper undercover facilities for your prized VW, where it can sit out the worst of the winter weather…We explore how to build your own garage.
After all, with all the hard work you've done getting your vehicle spotless over the summer, it seems a shame to give it the cold shoulder by leaving it exposed to the elements. And if you're embarking on a winter project or need to put the finishing touches to your ride, then you'll need somewhere dry and warm to work on it.
The obvious solution is to build your own garage, and with a bit of nous and a patch of spare land you'll have your ideal 'man cave' in a jiffy.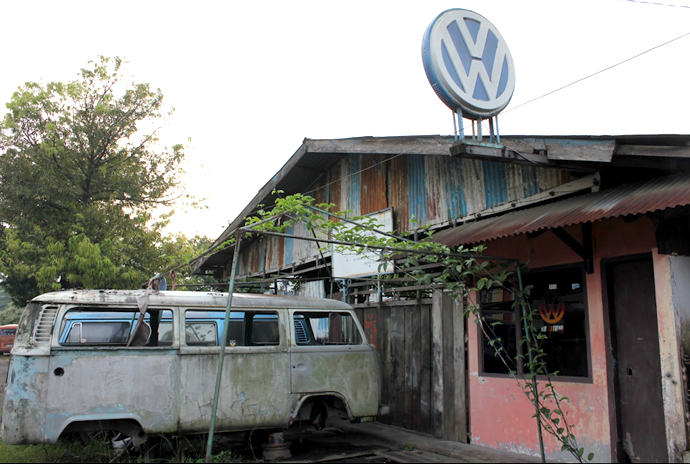 Before you get started, though, it's important to determine what's involved, what materials are available and some of ways you can customise your newly created space to make make it into your dream garage.
Getting permission
Having the land to build doesn't necessarily mean you'll be able to – so check where you stand with your local planning authority before getting busy with a cement mixer. Sadly, there's no hard and fast rules and much depends on where you live, the size of your proposed development and your intended materials.
'Permitted development' rights means that in many cases, where small developments are proposed, application for planning permission is no longer necessary. But there are several conditions and whether the garage will stand where there was a building previously and whether it will be overlooked may also be taken into consideration.
Draw it out first
Either way, a wise move is to get a picture or sketch of the proposed building with dimensions (most suppliers will let you have drawings of the most common buildings), map precisely where it's going to go and talk it through with your local authority planning officer who will be able to advise whether you'll need permission or not.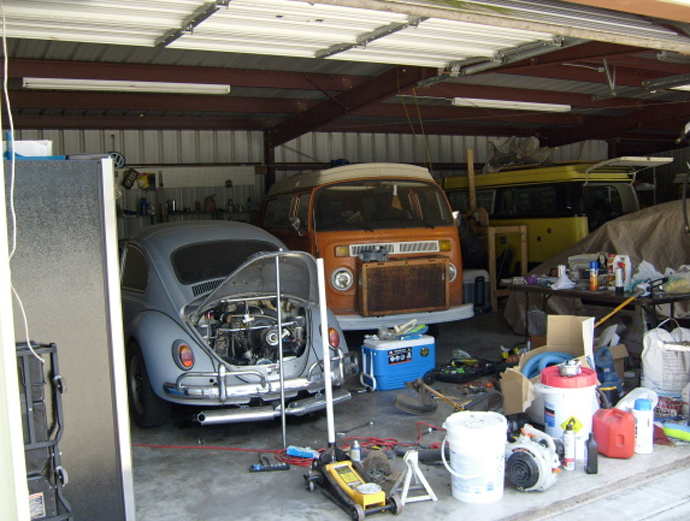 Build your own garage?

Unless you're a qualified bricky and can build and roof your own creation, you'll need to rely on a self-build garage or workshop kit. There is the option of having a garage bespoke designed, but once you've had this done and purchased all the materials, it's likely to work out far more expensive than buying an off-the-shelf flat-packed kit. These can be delivered direct to your doorstep complete with all the required fittings, drawings, instructions and even a DVD telling you how to put it together in some cases. If you don't fancy tackling the job yourself, most companies also offer a construction service as well. Broadly speaking, a double garage will take two or three people a long weekend to construct.
Which materials to choose
The next big decision is what type of construction to choose – the most common options being concrete, steel, vinyl or wood. Much of the decision making here is based on budget, where it's likely to be sited and the nature of the existing property. Timber garages look nice, and are very different in appearance to concrete garages. Although more expensive than concrete to begin with, quality oak garages can enhance the value of your home so bear that in mind too. On the other hand, if a concrete garage is going to be tucked away where you're not going to see it, then it doesn't matter.
Steel garages are cheap (with prices starting from as little as £1000), easy to construct, simple to maintain and can be easily customised. The bummer is condensation, although the best ones feature a layered synthetic fleece which absorbs moisture and prevents water dripping on your Dub.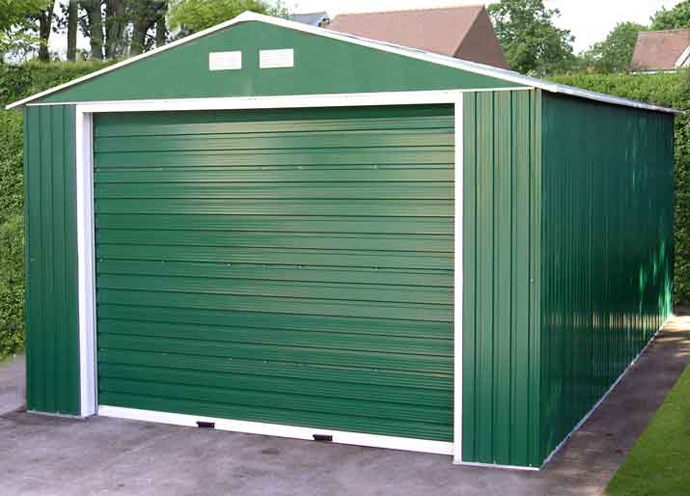 Vinyl's also cheap, as well as being strong, weather resistant and completely maintenance free. Most have a steel frame with vinyl cladding. The only downer is appearance because, let's face it, they don't look great.
Concrete garages are strong, fireproof and weatherproof but again, just a bit ugly – although a lick of paint may help. They also usually require specialist construction, which isn't necessarily a problem – as long as you've sorted the base beforehand.
Wood constructions always look good, so if your dream garage is in a prominent position – it's a no brainer as far as aesthetics are concerned. They're flexible too, and can easily be extended. The big drawback is price – while a simple wood construction will be under £2000, you will have to pay in excess of £3500 for a single bay oak-framed affair.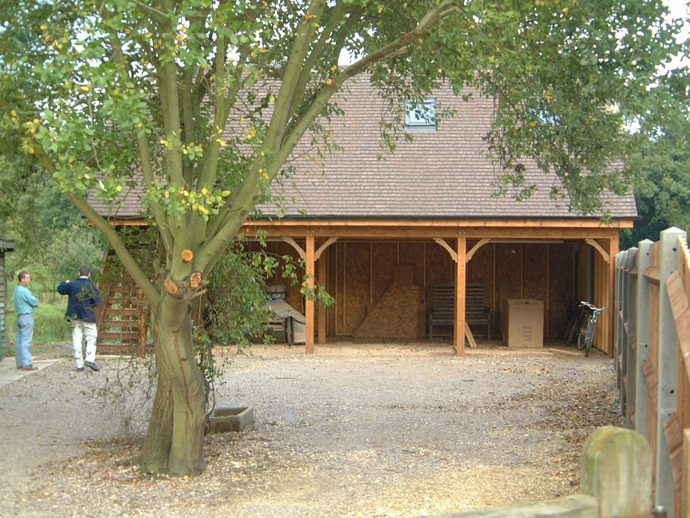 Proper prepping
Having made your decision regarding construction materials and put in your order, you'll need to prepare your base while you're waiting for delivery.
Don't be tempted to skimp by using old garden slabs or an existing tarmac section of driveway because cutting corners at this stage is pointless. In short, it has to be concrete – and it must be both square and level. If you're not sufficiently confident to tackle the groundwork yourself, call in a contractor to do it for you before the garage kit is delivered.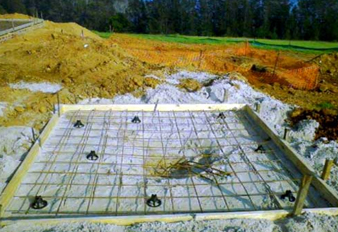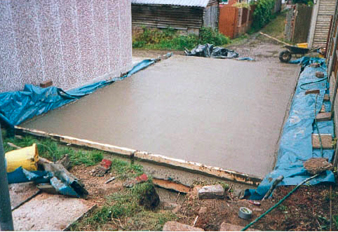 Indeed, most DIY garage projects involve a variety of different contractors to sort out the foundation works, electrics, plumbing and roofs and therefore it makes sense to have a clear idea of what you want in the way of lighting, power points and drainage, for example, early on in the construction so each of the contractors has a clear idea of what's going where.
Spec it up
Not all garages are equal, and in most cases you can tailor your new development to your exact requirements. Steel garages, for instance, can be ordered in a variety of colours and you can obviously paint concrete garages yourself to match your surroundings.
You can also have a say in the type, position and number of doors. Conventional roller shutter and up and over doors are popular, but classic Dub owners might want to specify a traditional barn door design. Some garages can have doors at both ends for a drive-thru effect and the addition of a personnel door in the side will provide easier access. Doors can also be motorised, and if you opt for a side door – get one with a secure four-bolt lock to keep your pride and joy safe. You can also add skylights in the roof to shed some natural light inside and even windows in the side to give it a more homely feel – you'll need to decide whether you want them to be fixed or opening. Look out too for the option of corner shelving to hold all your tools and other luxuries such as PVC floor tiles.
Don't go roofless
You also need to specify the type of roof (be it apex or pent) as well as the position of gutters, and the design of the roof with plastic coated tile effect, plastic coated box section, galvanised steel and self coloured cement fibre sheets being the options for garages made from anything other than wood.
It's also worth bearing in mind future expansion. Think five years down the line and consider whether the space you are constructing will be big enough to house future projects, and if not – at least build in the scope to make it larger with an additional open bay or car port.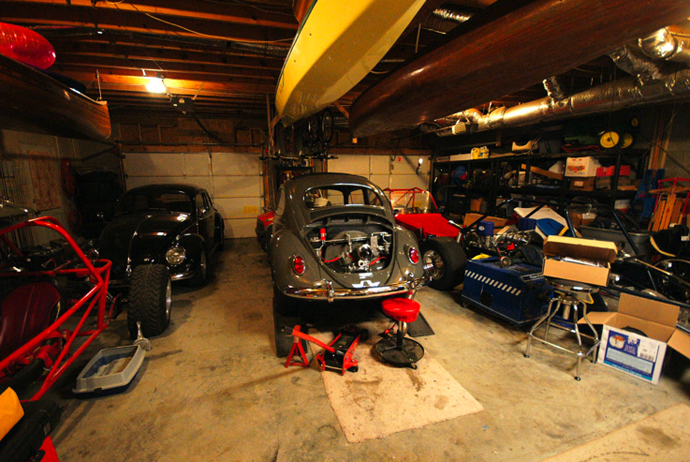 So, once you've cleared it with your local authority's planning department and decided how much you want to spend and what materials you want to use, put your order in before the wet autumn weather sets in. Get the concrete base sorted, your power tools suitably charged and for moral support, invite some mates round to give you a helping hand!
Ian
The opinions expressed here are the personal opinions of the author and do not necessarily represent the views and opinions of VW Heritage