While VW Expo has slowly evolved over the years, that lazy Sunday feeling has remained. It's the essential ingredient that's always appreciated by those who want to chill out in a rural setting and enjoy a wonderfully eclectic collection of old VWs…
Seven years has passed since the Association of British VW Clubs (ABVWC) took on the Stonor show, melding its own two-day VW Expo with that famous Stonor vibe. Thus, it is now organised by a clutch of members belonging to five ABVWC clubs – Aircooled Konnection, Herts VW Club, Jetta Owners Club, Oxford VW Club and Surrey Aircooled – on behalf of the many UK based clubs that reside under the ABVWC umbrella.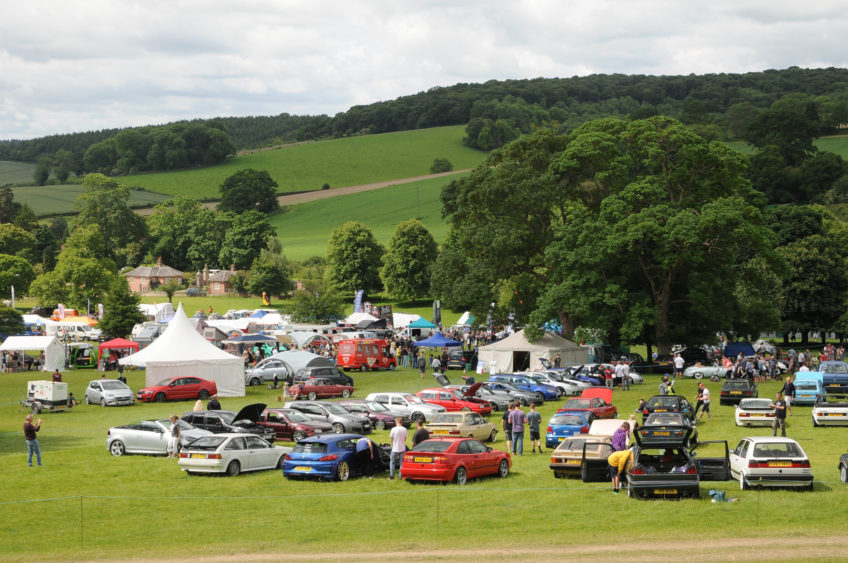 So what was new this year? Well, there was live acoustic music for the first time, courtesy of The Superphone, as well as an expanded area set aside for the autojumble/swapmeet. All the other essential Stonor components remained, like the cars for sale section, the Concours and an extensive trade area where we did a bustling trade from our stand, of course.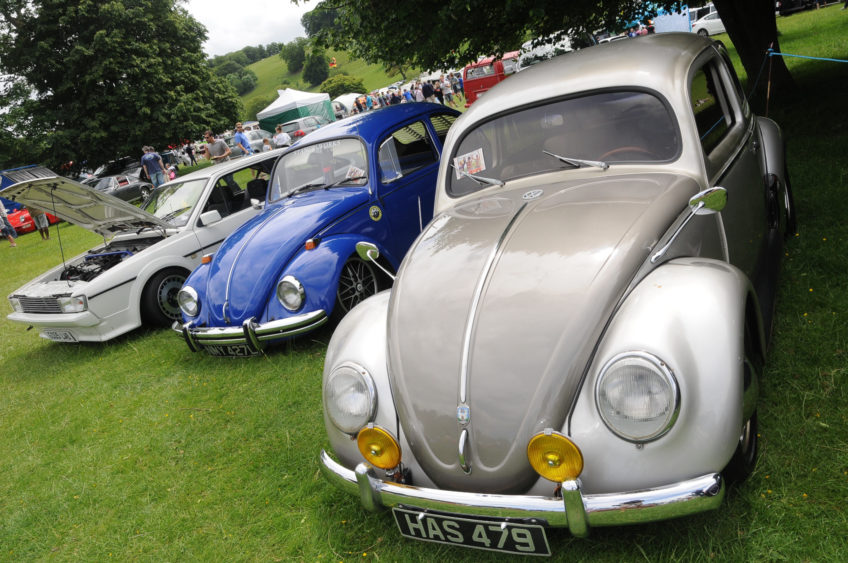 What's great about Stonor is the mix of vehicles. There's early Beetles parked alongside Campers, Golfs, Sciroccos and T25s. As usual, highlights were too numerous to mention although a car that always catches our eye is Vic Marshall's lovely '78 Azure Blue Derby (below). It features RSL Cult wheels, leather trimmed Corrado front seats and a hydraulic tappet 55bhp engine out of a Polo Coupé. Impressively, Vic did most of the work himself!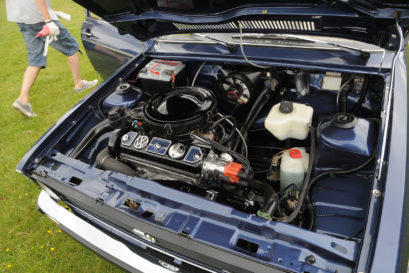 We're convinced the standard of show cars getting better each year and this was confirmed by concours manager, Steve Neil, who told us there were ony half-point differences between the very top cars. When Steve took on the role in 2010 the show was more water-cooled and van centred, with hardly any air-cooled cars in the arena and it's been his mission to turn it around, by making the concours represent all aspects of the scene. Judging by what we saw, he's succeeded in his quest.
New this year was a People's Choice award, won by Donato Anastasia with a modified SEAT Leon Cupra, with Kate Mew coming a very close second in her lovely '64 Notchback.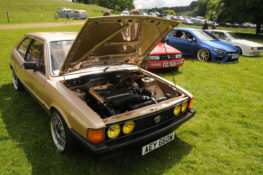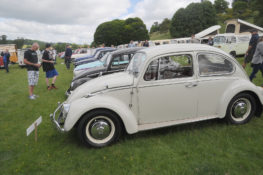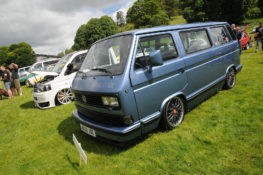 There should have also been an award for this great miniature Bus. It's made from glassfibre and was built by Richard Tweedle on the chassis of an 8mph mobility scooter no less.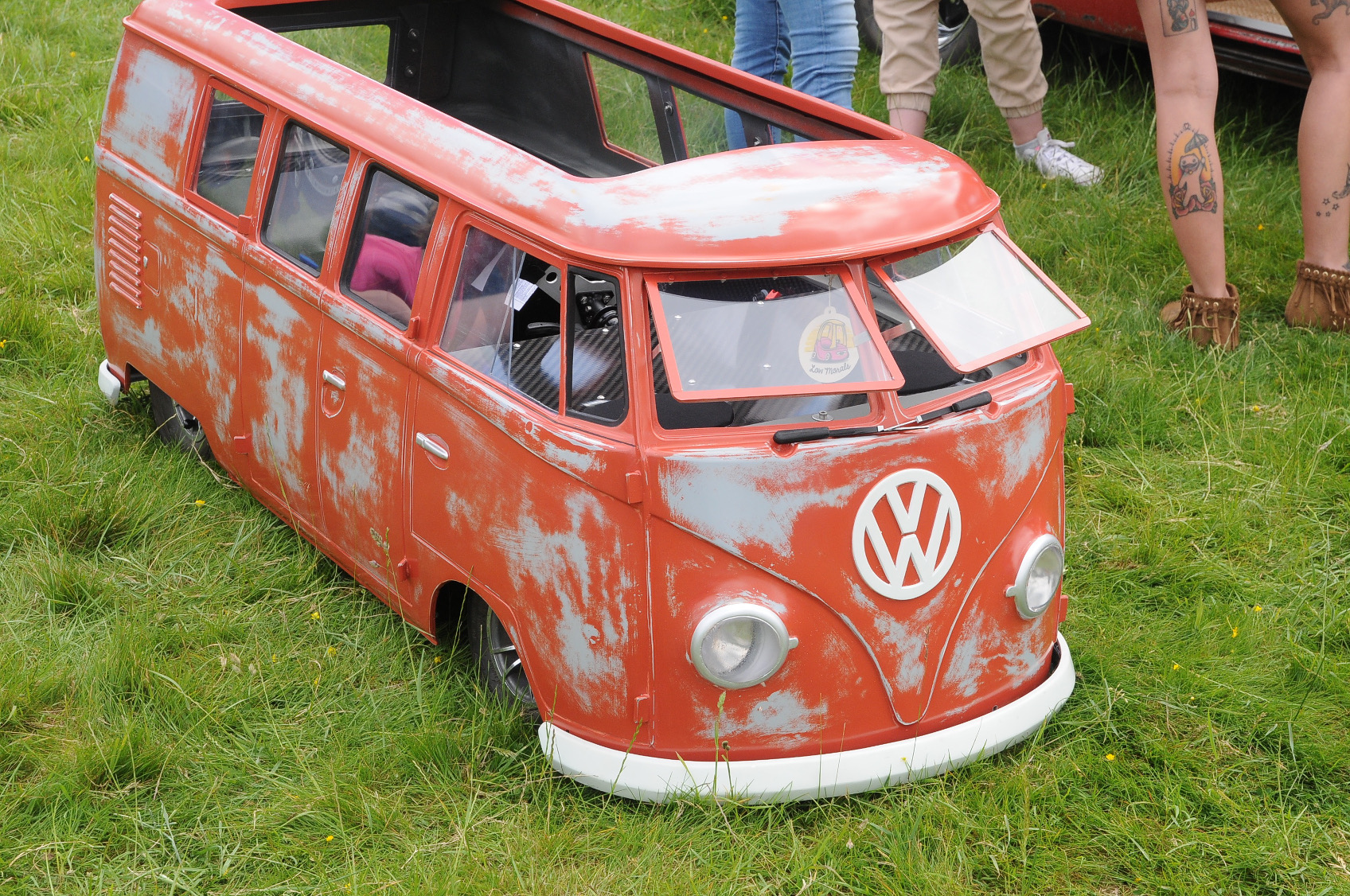 Regular Stonor attendees would obviously also have noticed the absence of a Miss VW competition. It was replaced this year with a concours winners and runners-up line up at the end of the show, which was a good move in our mind because it brought all the show standard cars together in one place. And yes, the weather behaved itself – just! Steve Neil promises more changes / enhancements for next year, so watch this space…
Ian
The opinions expressed here are the personal opinions of the author and do not necessarily represent the views and opinions of VW Heritage