We've not gone to this extent before to show off a customer's vehicle but spurred on by fresh ideas in our team, and the arrival of some Golf Mk1 teaser shots in our inbox we set about making something special.
Mike contacted us back in January having just finished restoring his Mk1 Golf GTI, and quite rightly feeling proud of the end result. He'd been working with Martin in our sales team throughout the project and had used a whole host of VW Heritage parts to achieve his goal.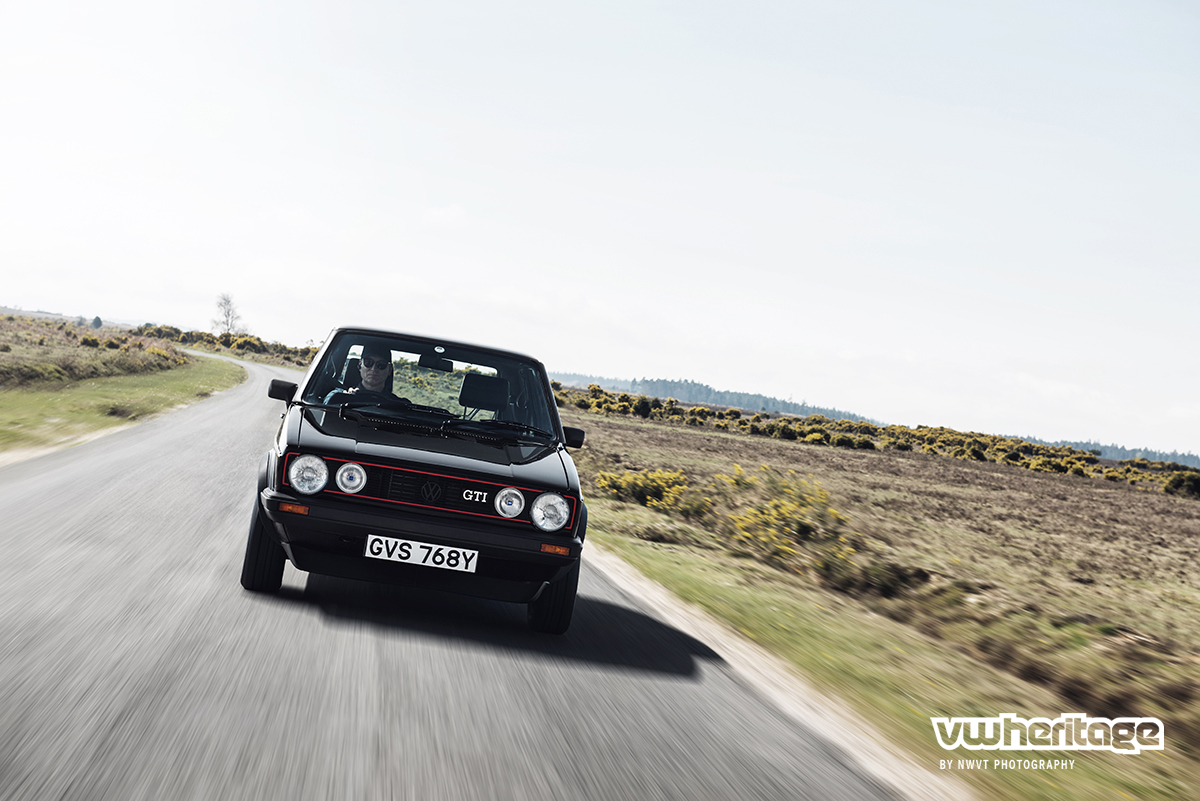 As with many emails like this from customers, Martin sent them around our team, for everyone else to enjoy too. Attached to his email were a number of 'driveway' photos, which told all that needed to be said. Gleaming schwarz black paintwork with contrasting silver trim, iconic Pirelli P-slots and a visible gap between the wheel arch and tyre; standard ride height isn't for everyone, but it's just perfect here.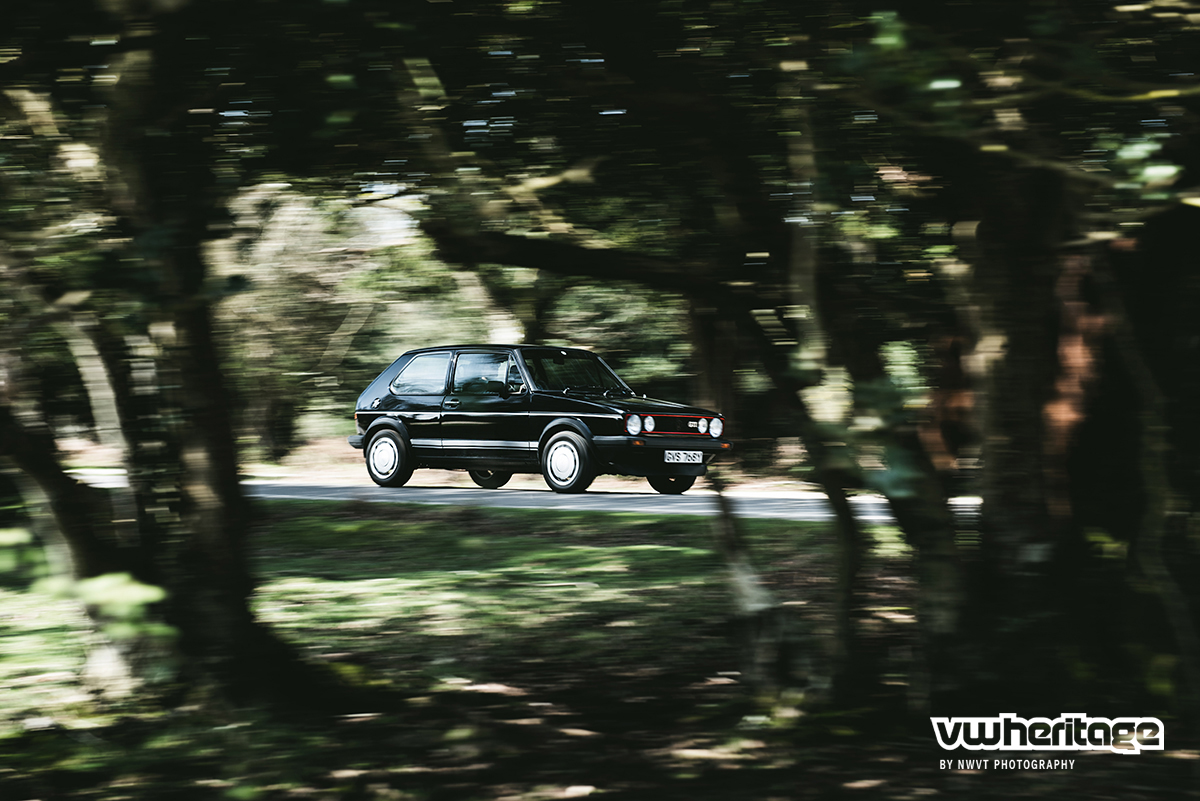 An email back to Mike floated the idea of a photoshoot and uncovered the story behind the build. "It all started with my accountant Jim" recalls Mike. "Being car fans we went together to the Goodwood Festival of speed in Chichester, and we saw a white Golf Mk1 GTI along with the new Mk7 Clubsport on VW's exhibition stand – funny thing was more people were looking at the Mk1!"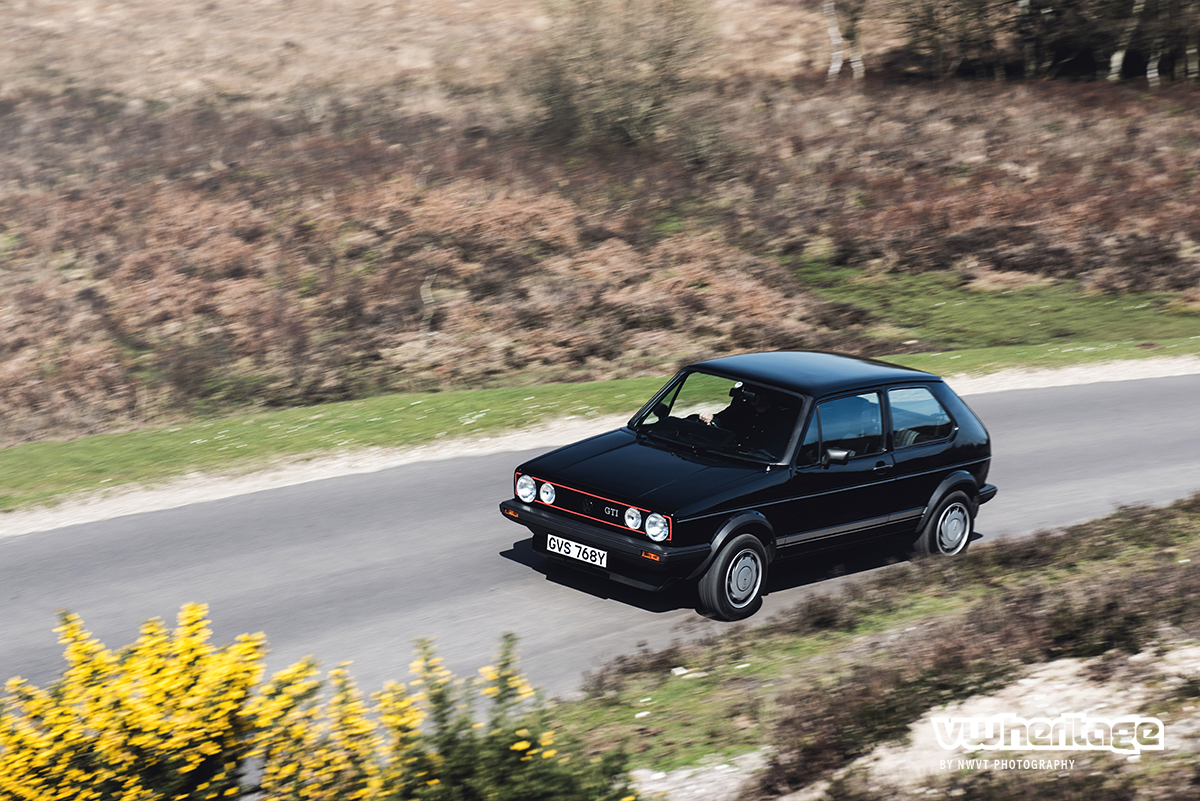 "I mentioned how great it would be to own one and Jim said have it as a company car! I then argued the fact that he had always advised against a company car because of the amount of personal tax and benefit in kind it would be. He then proceeded to tell me that the tax calculator on older cars is on 20% of the original list price, which was around £6.5K in 1983 – so really minimal benefit in kind and tax bill"
This was enough of an incentive for Mike, and with the reassurance that it was all above board he got looking for 'the one' which soon appeared on a Classic Car website.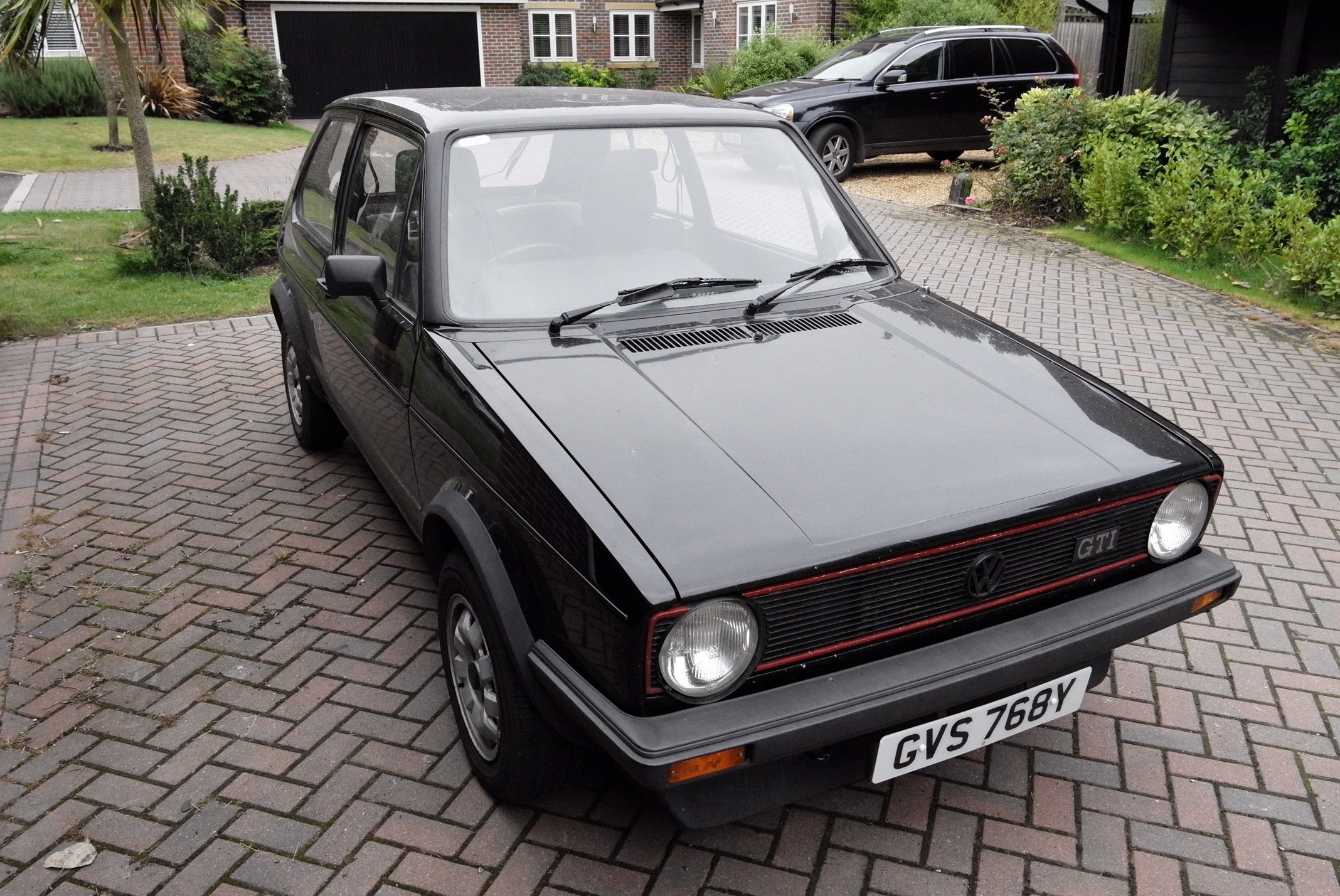 Mike, who owns and runs a MedTech Market Access Consultancy, sourced GVS 768Y, a Mk1 GTI In Buckinghamshire from Simon, another VW enthusiast who had stored it in his garage for 4 years with a desire to restore, but never got round to it. He ended up getting an air cooled VW instead, hence the sale to Mike for £4500.
The car was presentable enough, and prior to Simon buying it in 2012 it had spent 27 of its 33 years with a husband and wife. Mike managed to track down and speak with the original owner Jenny from Evesham, who had the car handed down to her from her husband. He had run it as a company car in 1985 and then bought it from his company for her to use until the sale to Simon in 2012.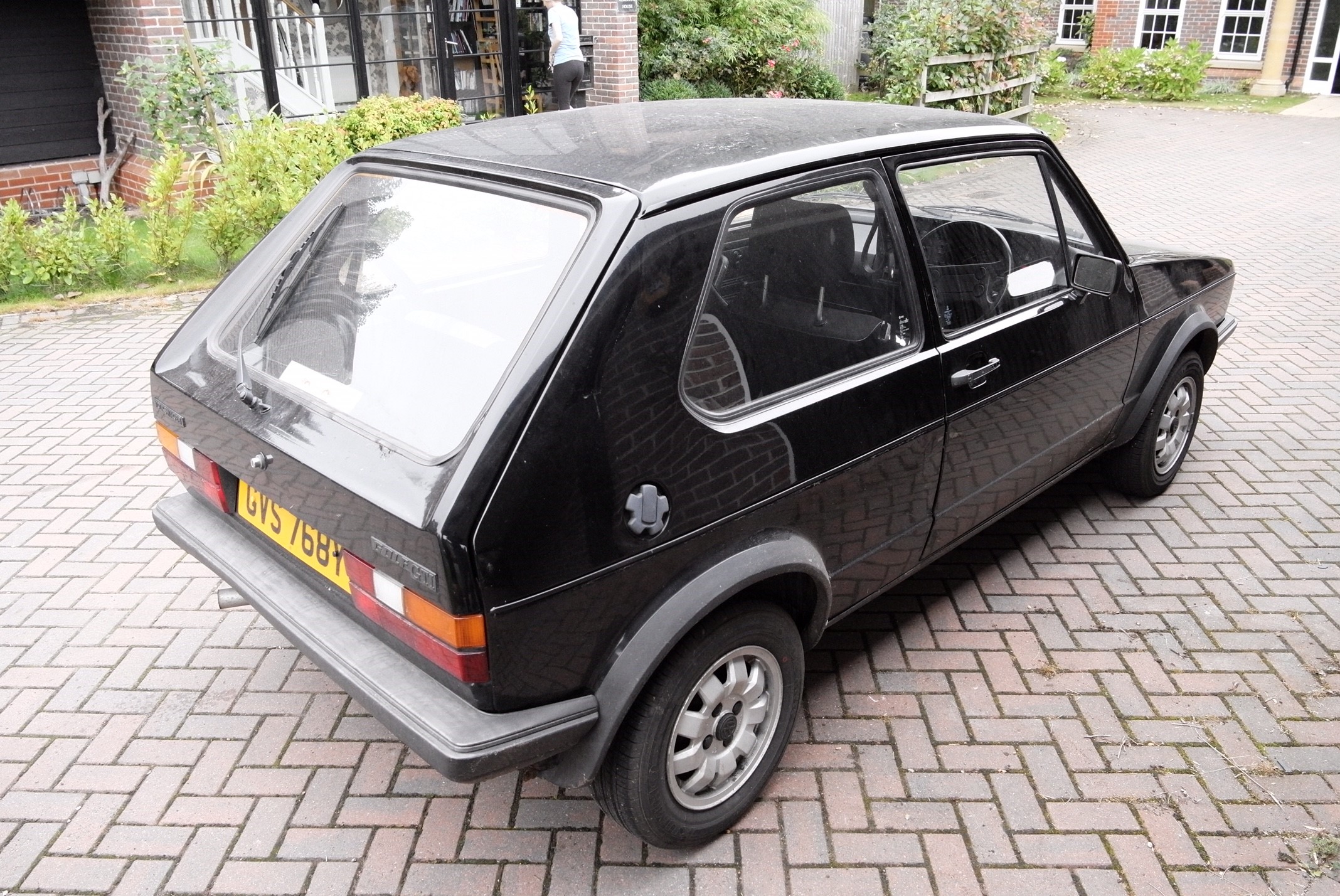 Back in '85 Jenny was a newly qualified teacher who wasn't too keen on GVS 768Y until one morning she raced a white Escort XR3 on her way to work. She later found out that the person she overtook was indeed her boss the headmistress – Jenny loved the GTI from that day onwards, and would have passed it onto her daughter had the brakes been a bit stronger!
Jenny said the car always got an oil change every 6,000 miles and never let her down in all those years.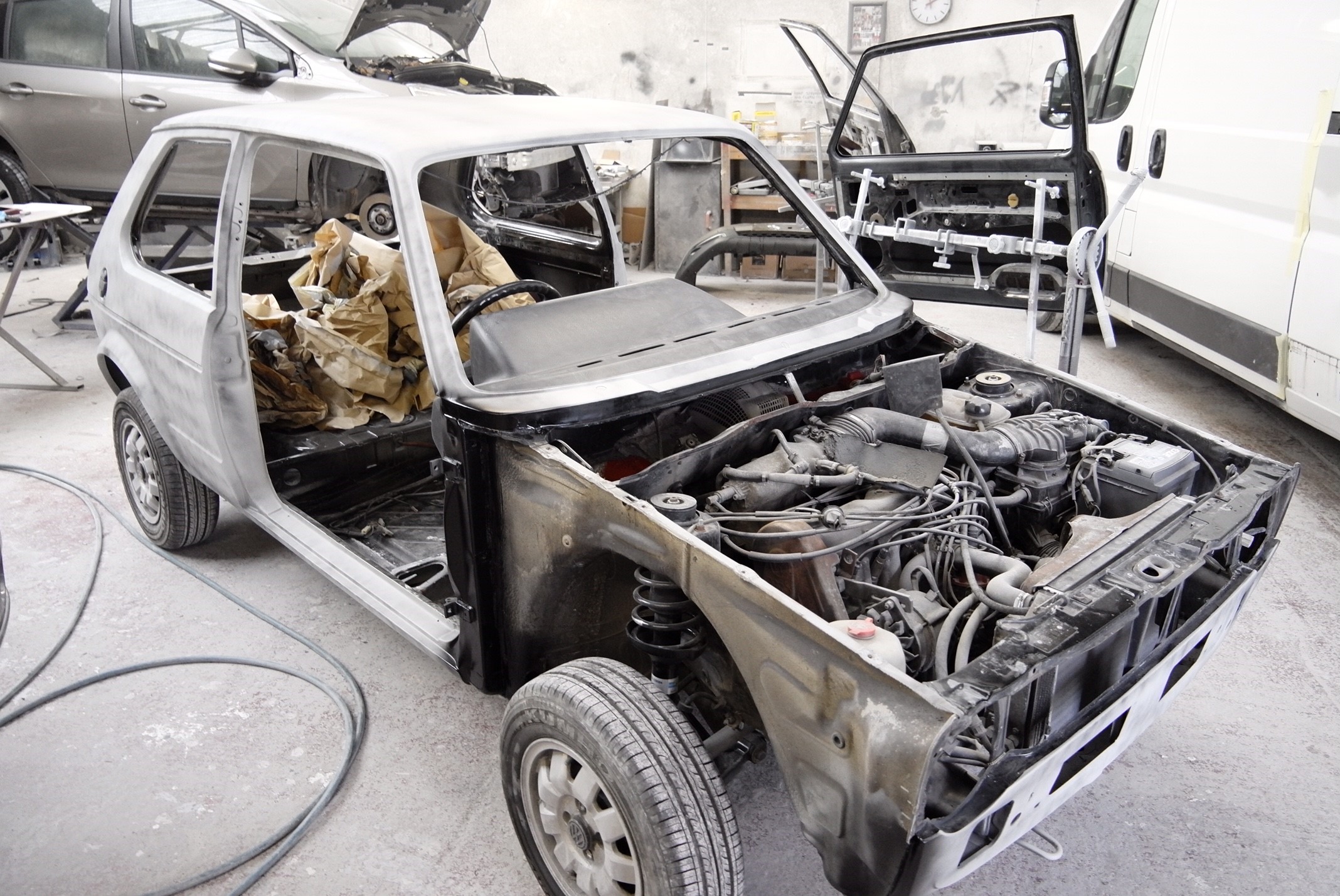 Upon Mike's accountants advice, and as all the repairs and maintenance would be tax deductible, he decided that he'd go to town and get it done properly. Sending the car off initially to Independent VW in Chandler's Ford for mechanicals and then on to Vehicle solutions in Romsey it was treated to a full 4 month strip down and rebuild, including genuine VW panels, wheel arches, tailgate, bumpers, lights, glass, grill. The original interior was re-trimmed with our black and silver seat material and UK made headlining. Currently only the engine remains untouched, although, if he keeps it long term, this is bound to receive all the benefits that a classic company car deserves too.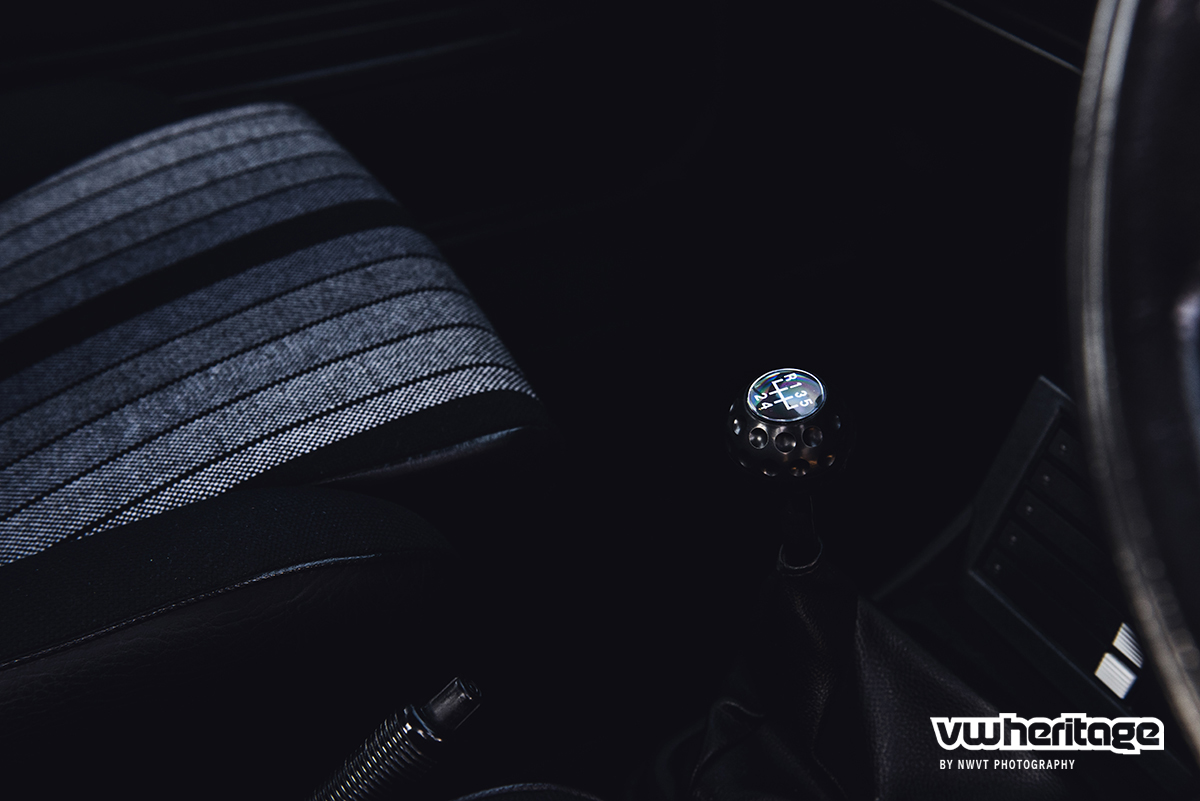 Mike said "Its been a pleasure dealing with Martin and the team at VW Heritage, their knowledge and support helped turn this huge dream project of making an old car new again, into reality. As its running like new again I use the car on a very regular basis and it creates so much interest from a diverse age group of 50+ year olds to school kids!"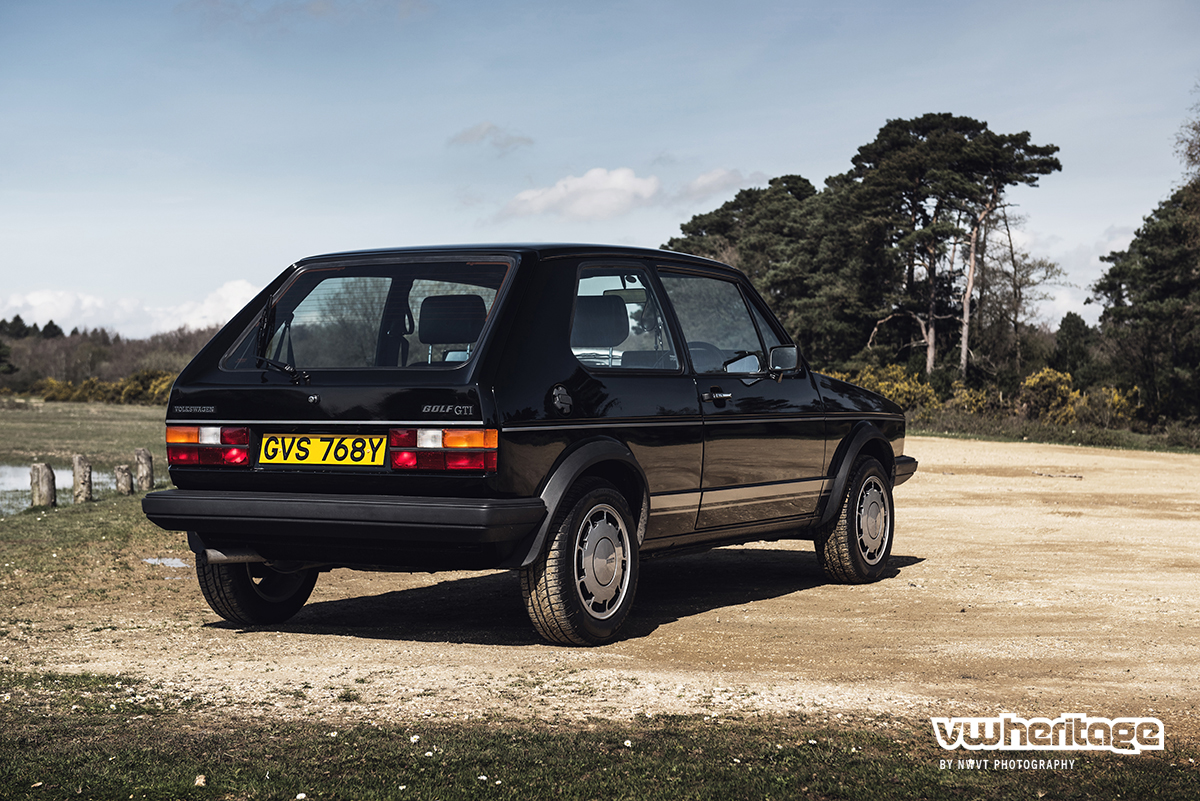 Whilst exchanging emails with Mike, he made mention of a friend of his who also owned a similarly stock first generation Golf, but this time a GL model, in Diamond silver. If we were going to shoot his car, then maybe we could do them both at once?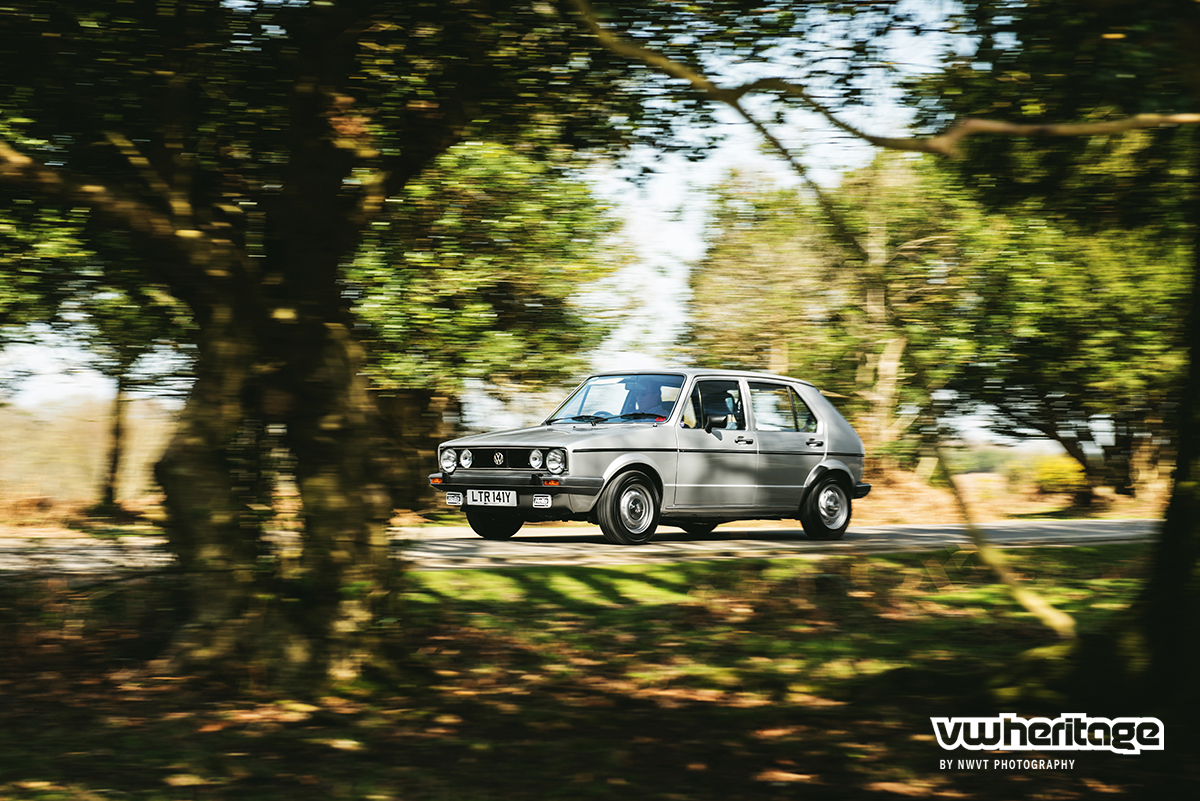 We got in touch with Malcolm, who sent us some details for 'Gary the Golf' and it ticked the boxes for us. A full nut and bolt resto, almost all carried out by Malcolm himself; as an ex-Army (REME) helicopter engineer he bought it to keep his hands busy when he left the military after 25 years, he has since been employed as a Validation Systems Manager for 20 years in the supply of manufactured pharmaceutical equipment.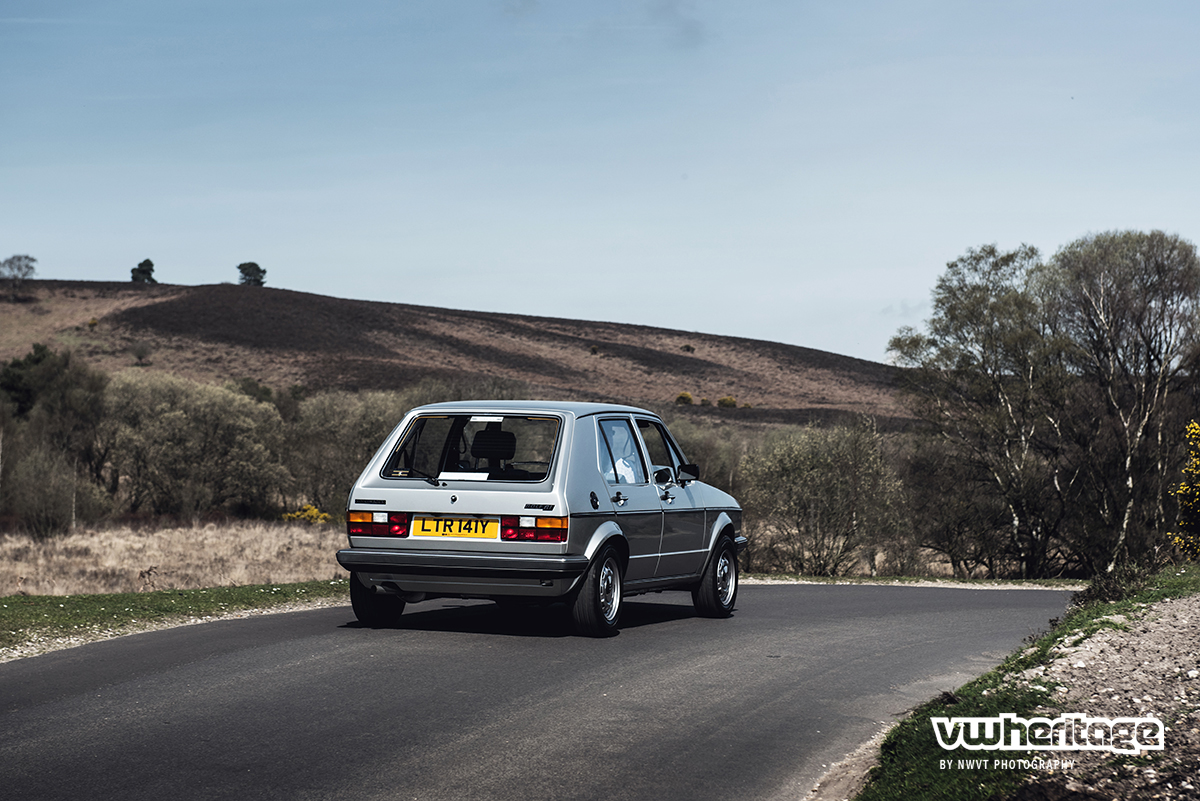 Malcolm, a VW enthusiast, bought his first Golf in 1978, a 1977 Golf Mk1 1.6 GLS, followed by a 1988 Mk2 Golf 1.8 (owned 17 years from new), two Golf Mk4s 2001 & 2004 and has currently ownded his 2011 Golf Match since new. He purchased Gary in 2006 with only 64K miles on the clock and restored it over some 8 years to a condition to reflect his ownership of his first Mk1.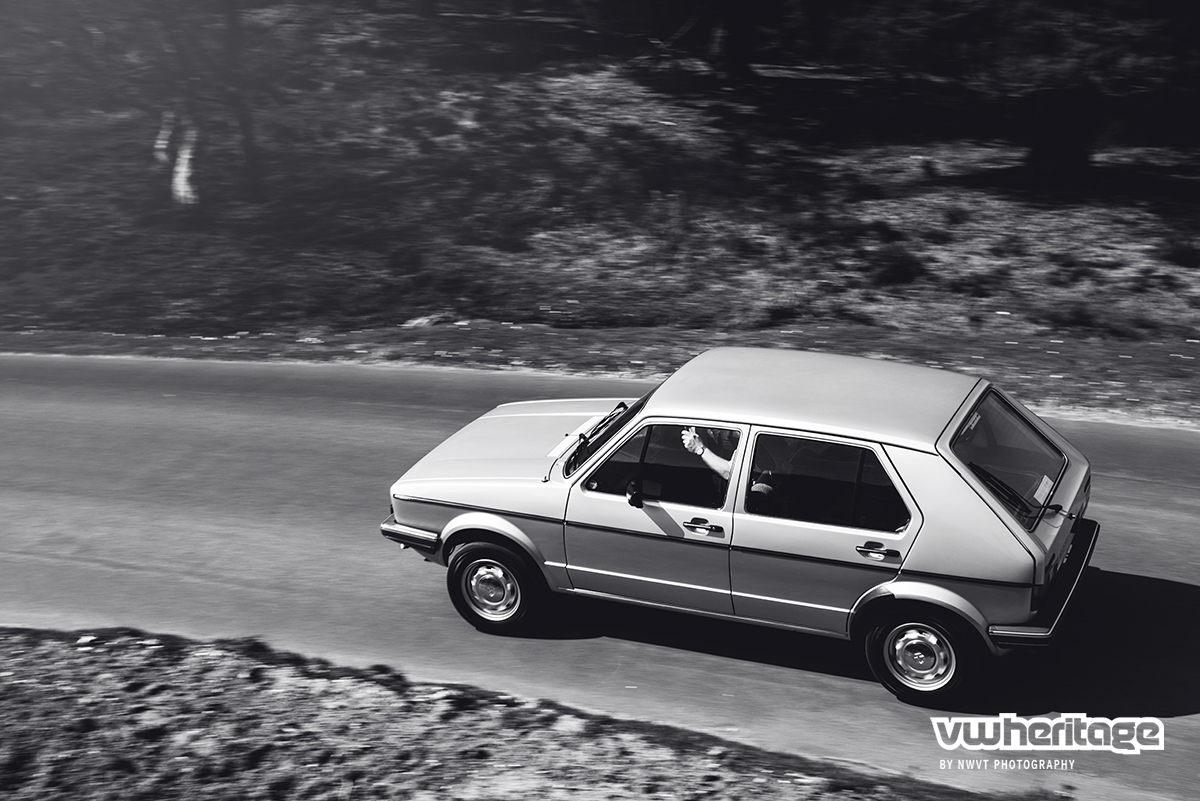 Like Mike's car it was originally sold in 1983, and was equally adorned with supplies from our warehouse, the two together would make for a visual treat.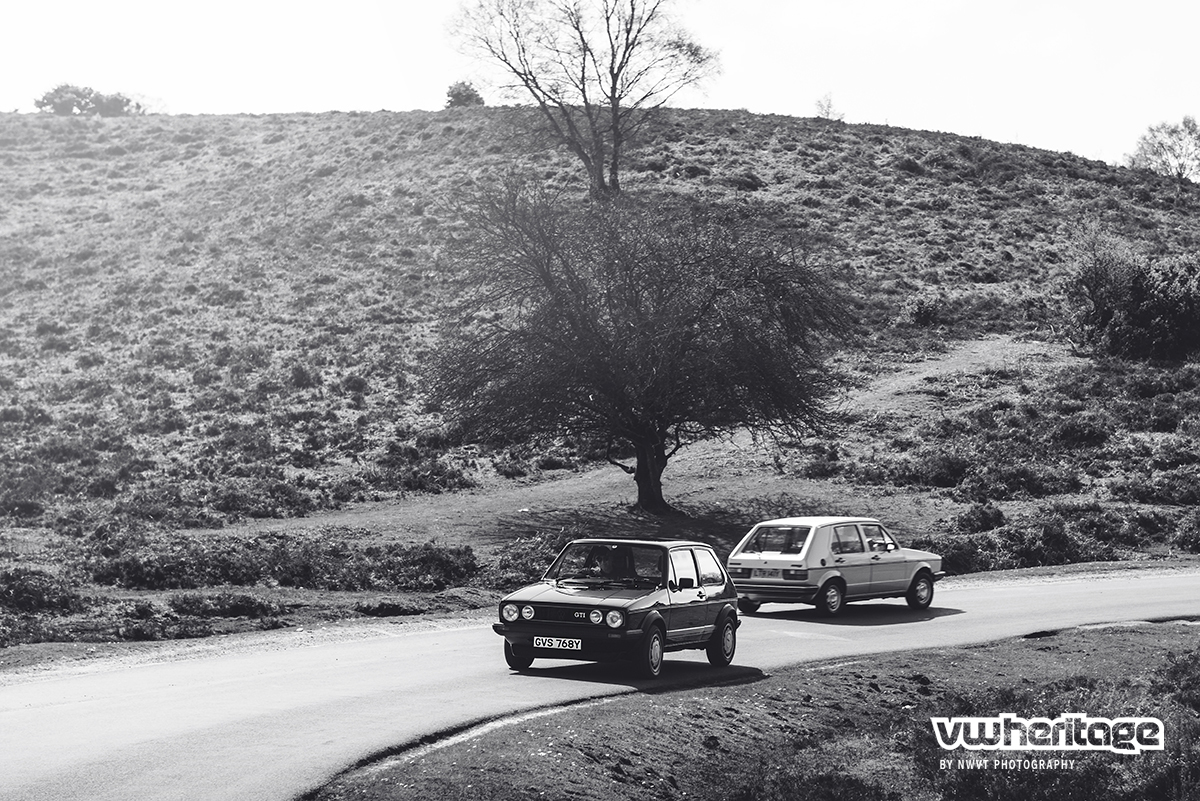 Having worked with Nick from NWVT before we looked him up and booked him for this job. His creativity and eye for detail we felt would be ideal for this, plus, he only lives down the road from the owners. The New Forest was chosen as the location, and thanks to local knowledge, the roads we picked offered the perfect variations in scenery, giving Nick the best opportunity to work his magic, to suit our brief.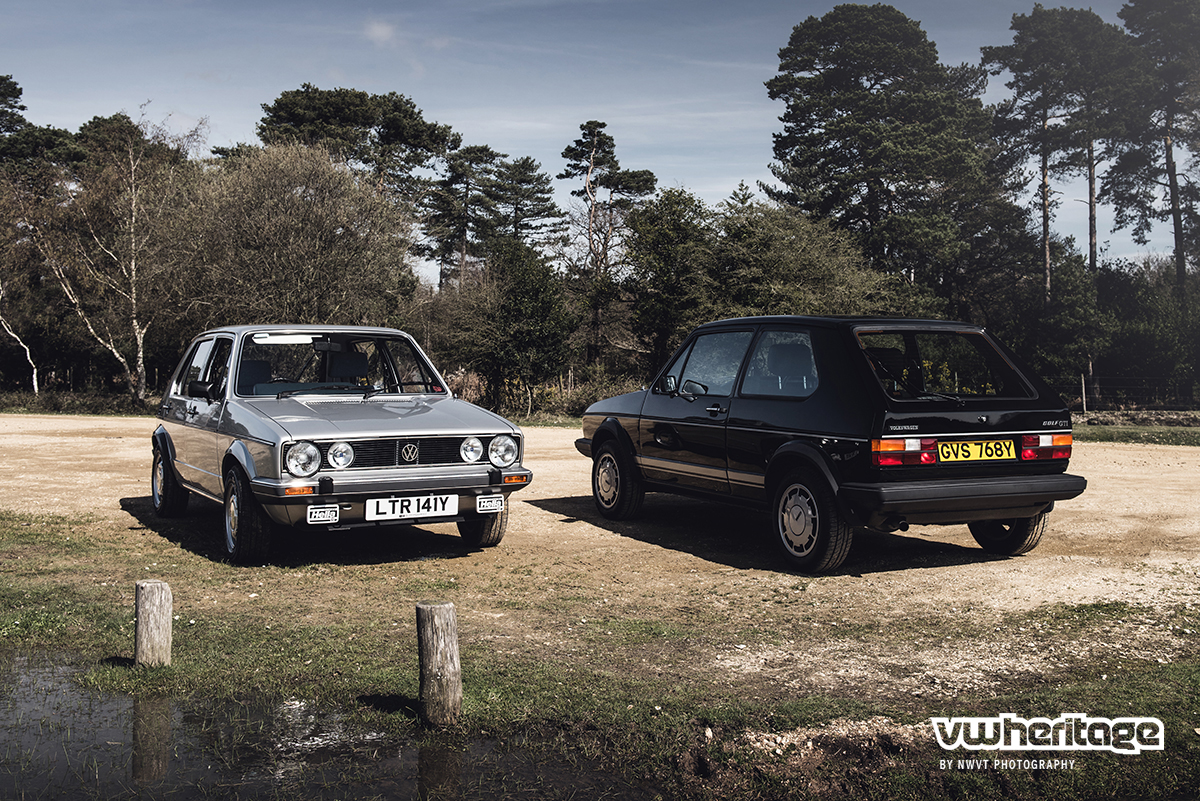 Considering they were both from '83 we tried to capture some VW brochure style images, as if they has been used in publicity material back in the day. We could have gone to town on special effects and aging them too, but decided to keep them nice and bright in the end, just a few black and white shots have slipped the net, well, because we could…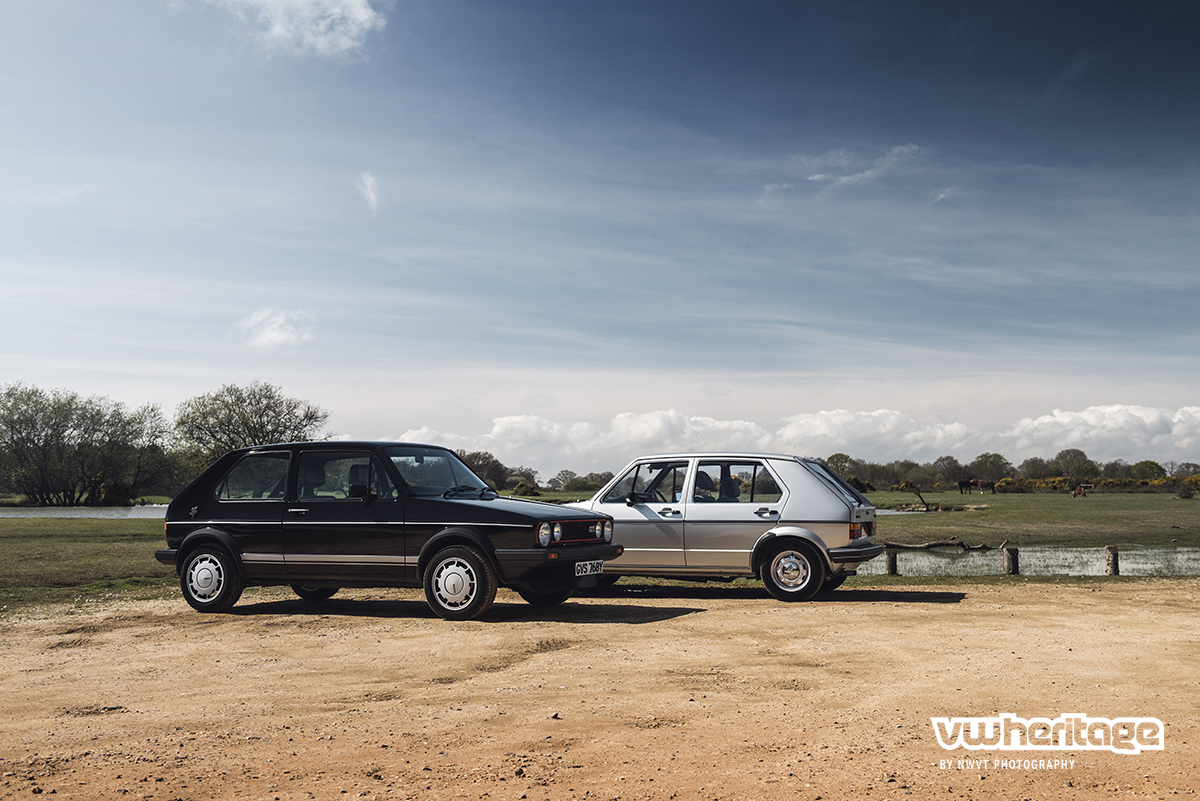 As always, we love to hear from customers who have built projects using our parts, and if there's a story to be told we would be keen to do some more features like this one. Interested? Comment below and we'll get in touch!
Last pic, for now. A big thanks to Mike, Malcolm, and Nick, and the New Forest ponies for keeping out the way!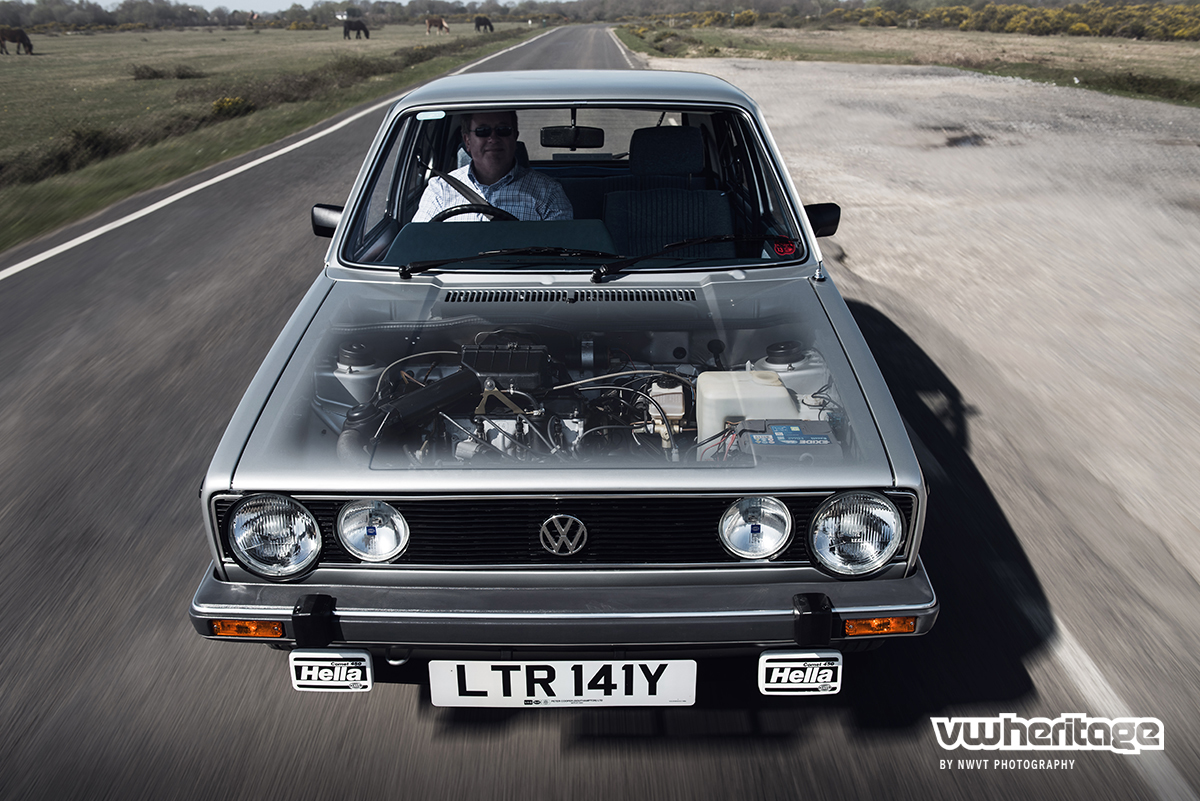 Andy