There's nothing better than being behind the wheel of an older Volkswagen, we all know that. But if you're keen to push the envelope a bit further by entering into some form of competition, then there's a whole world of extra fun waiting for you to experience. Some events are free, some involve a small outlay, and others require you to make safety modifications to your car and obtain a competition race licence. Whatever your aspirations, if you want to pit your skills against other likeminded thrill-seekers, here's some of the options…
RWYB and track days
Before you decide to take things a step further, it's worth seeing if the world of competitive racing is really for you by taking your Volkswagen out on the track first. The best way to do this is by attending a 'Run What Ya Brung' or RWYB or a track day at a local racetrack. A RWYB will give you the opportunity of taking your car on the drag strip, while a non-timed track day will enable you to get some foot-to-the-floor ation out on the circuit. If there's an open pit lane, you can come on and off the track as you please and often cars are grouped according to experience, with sessions lasting between 15-20 minutes. You'll need a full driving licence and a helmet for both, although often you can hire the latter. Your car will be scrutineered by a track official to ensure it's safe before you take part.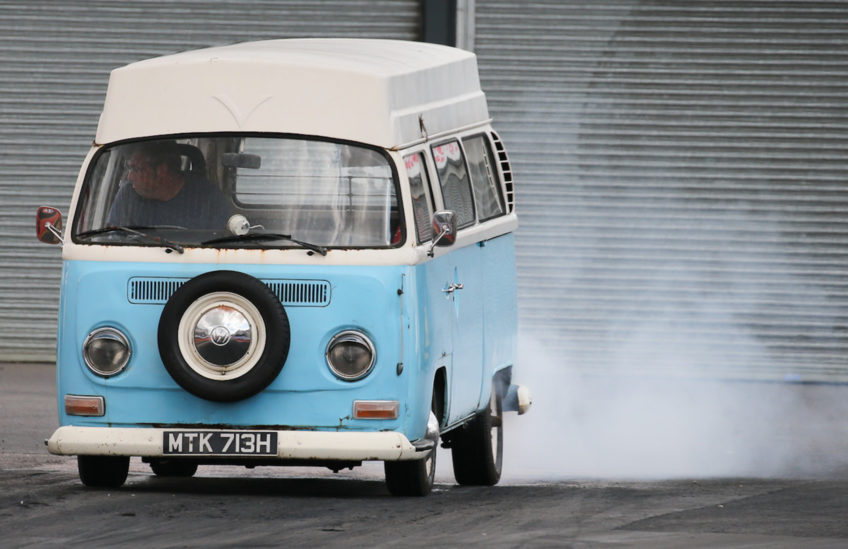 Timed events
Events such as hillclimbs, sprints, production car trials (PCTs) and autotests where you are against the clock, not directly racing against another competitor, are also lots of fun in your own car, and provide a cheaper and more accessible alternative to applying for a full race licence.
As a general rule, as a beginner with no racing experience, for sprints and hillclimbs you'll be able to drive a car with an engine capacity up to 2.0-litres if it was built after 31/12/1960. And if you are going to use your daily driver, it will need to satisfy a few other conditions listed on the Hillclimb and Sprint site here. The best way to get involved in any of these activities is to join a local club – the MSA has a search facility if you click here for the various different disciplines to help you find one. In terms of the type of licence needed for this type of activity, you will usually only require a non-race National 'B' Class licence which can be obtained by filling in an online MSA licence application. For some club events, you can apply for this on the day. There's no test, no medical and it currently costs £43.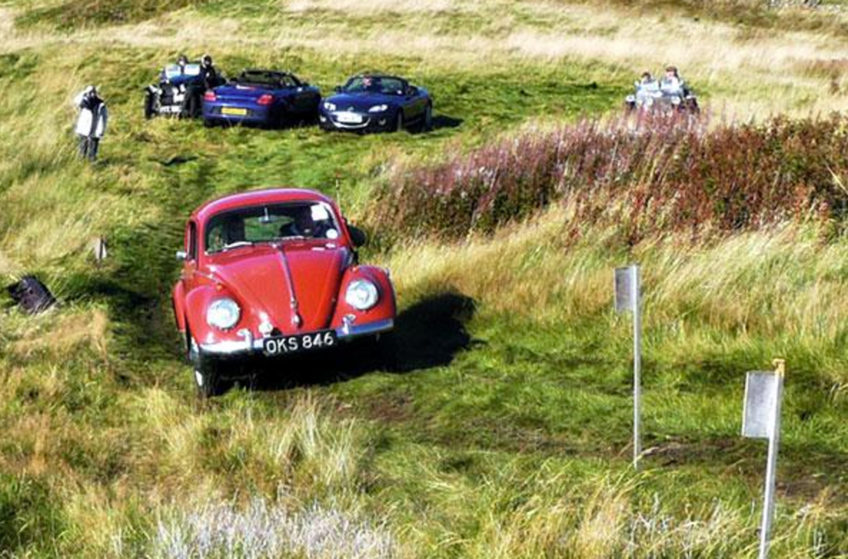 Production car trials gives you an opportunity to get muddy. Here you're not against the clock, it's simply a case of seeing how far you can get up the (usually muddy uphill) course. Great fun, especially in a Beetle with its excellent traction and someone heavy jumping up and down in the back.
Autotests, or AUTOsolos, are where drivers complete a course on grass or tarmac, marked out by plastic cones. By using a mix of handbrake turns, J-turns and various other driving skills, it's the person who completes the course in the fastest time that takes the top honours. Again, a brilliant test of both you and your VW powered machine – and something you can easily do in a bog standard road car. All you need to do is join a local club, get your non-competition MSA licence then pay an entry fee of between £25-£30 each time you take part. If you really get into it, a full season competing in the MSA British Autotest Championships will only be £700, while club or regional championships will be even less.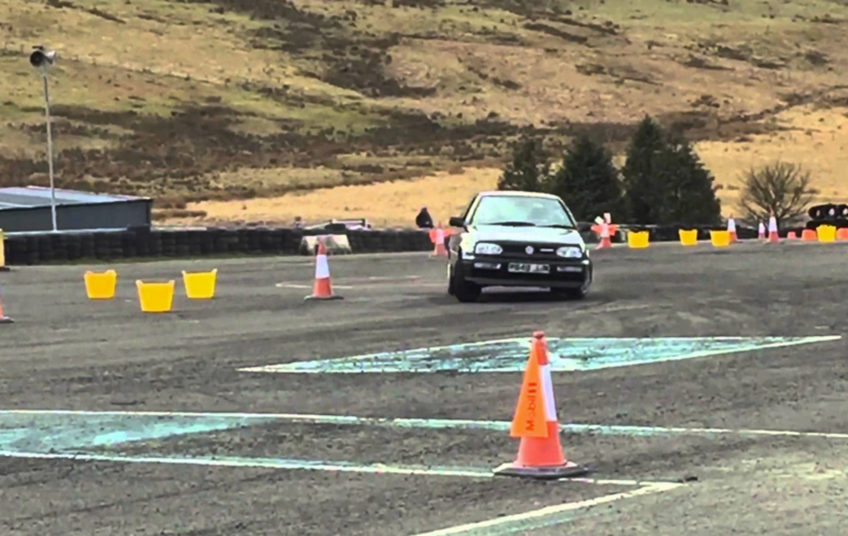 Competition licence
If you want to go the whole hog and race your VW against other cars on the track in a first over the line wins fashion, then you'll need to get an MSA Competition (Racing) National 'B' Licence which means passing a test arranged by the Association of Racing Drivers Schools (ARDS). You'll also need to prepare you car more thoroughly.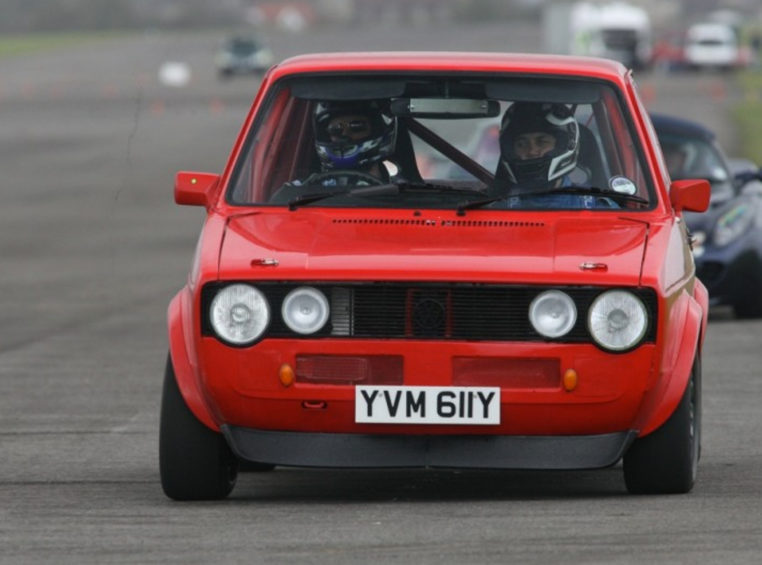 The best place to find out about getting a competition race licence is to take a look at the application form on the MSA website here. Basically, you will need to get a 'Go Racing' starter pack (£99), have a medical examination then enrol with an accredited school. Most UK racetracks have one and the cost of instruction and taking a written test at the end so they can sign you off to obtain an MSA licence is likely to cost in the region of £200. As for the various safely modifications required, it's best to get advice from a club or look in section K of the MSA Yearbook to see what's needed in the way of special seats, harnesses, fire extinguishing equipment and body reinforcements. If you're looking for a car that's already been prepared, try looking on Raced & Rallied which specialises in pre-owned race and rally vehicles.
Incidentally, if you're a retro VW fan and want to take part in suitable race series check out the Classic VW Cup  and also the Production GTI website here.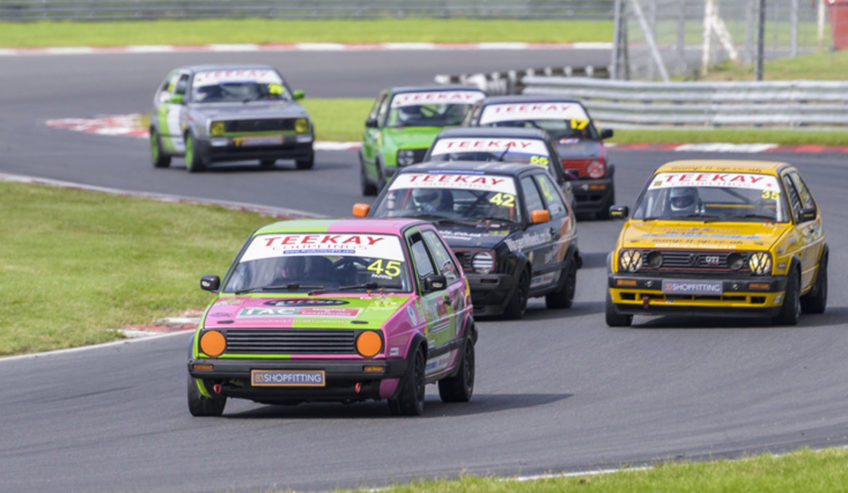 If this all sounds a bit daunting, it isn't. Once you've bent the ear of others that are already out there taking part in competitive racing, obtained your licence and got your car properly prepared, every weekend you'll have the fun and satisfaction of putting yourself – and your VW – to the test. And hopefully showing owners of other marques how to do it!
Ian
The opinions expressed here are the personal opinions of the author and do not necessarily represent the views and opinions of VW Heritage