Latest research shows that a worrying 5,395 drivers fell foul of the law in 2015 by driving or keeping a car with an illegal number plate, putting them at risk of failing their MoT test and being liable for a £1,000 fine. It's worth making sure then that you don't become one of the statistics…
The information compiled by number plate company Click4reg.co.uk revealed that London drivers were the worst offenders with 886 offences, while Northamptonshire Constabulary didn't record a single infringement. Reasons a number plate may be deemed illegal include incorrect use of font and spacing, the wrong background, and digits being too dirty and/or obscured – something to be especially aware of over the mucky winter months.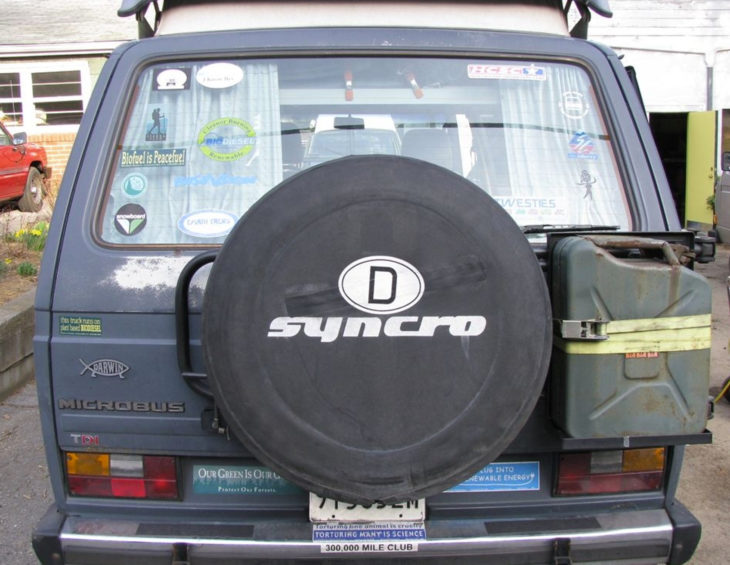 The current style of vehicle registration number (BS AU 145d) was introduced on September 1, 2001 for all new vehicles, the format consisting of two letters, two numbers, a space and three further random letters. At this point, italic lettering was outlawed. It is an offence to alter, rearrange or misrepresent the numbers and letters to form names or words, or in a way that makes it difficult to read. So don't use fixing bolts to change any of the letters or numbers! Confusingly, the character height and spacing changed in 2001 too. So, for instance, if you have a car with a plate fitted before September 1, 2001 the character height will be 89mm, whereas if it was fitted after that date it will be 10mm shorter.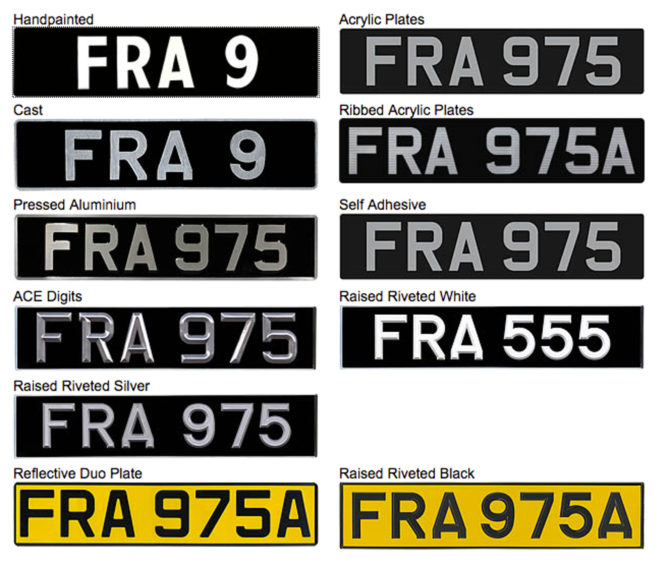 But for us older vehicle owners, there's an added worry when it comes to staying the right side of the law – and that's being clear of the regulations when it comes to what type of number plate we can have on our cars. The rules say that if your vehicle is registered within the 'historic vehicles' tax class (so if it was manufactured 40 or more years ago on 1 April of that year) then it's legit to display the older type of plate with white, silver or grey characters on a black plate as opposed to the white and yellow reflective types. They can be of the stainless, pressed variety or take the form of raised digits applied to a background. Even hand-painted digits are acceptable, as long as they appear white. Now, how cool would that look on a '60s Beetle or Bus? But, remember, to get one of these more period looking black and white plates you will need to show your V5C to prove your car is entitled to wear it.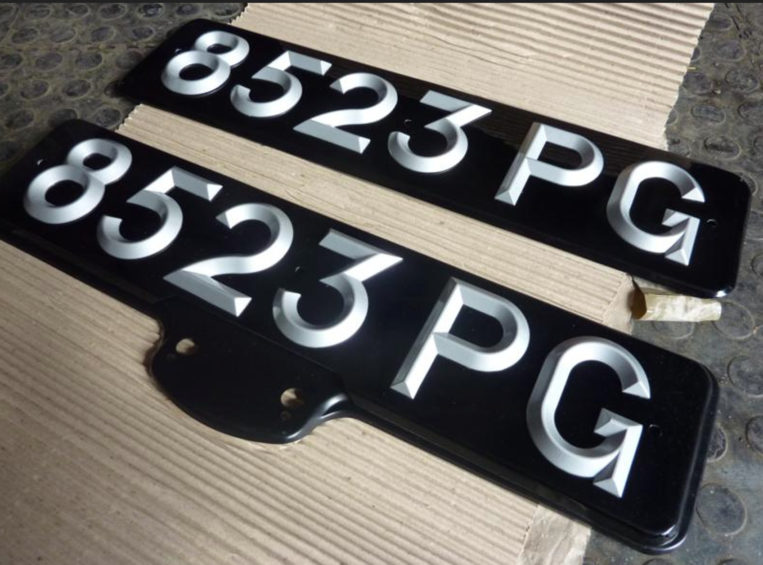 Lastly, and this might come as news to owners of more modern VWs. If you display a national flag such as, for example, the Union Jack with the letters GB below it, then you will still need a 'GB' sticker if travelling abroad. If you don't want to mess up your paint or obscure your rear window, then you need to display the EU symbol instead of the national flag. Well, that's until we activate article 50!
Ian
The opinions expressed here are the personal opinions of the author and do not necessarily represent the views and opinions of VW Heritage