There's not many places that can capture the hearts of a VW enthusiast like Wolfsburg, the home of Volkswagen. For that very reason our VIP competition is back, and once more we're sending 1 lucky winner (and a friend) to experience it for themselves.
Having risen from the rubble after the war, Wolfsburg was brought back to life thanks to Major Ivan Hirst (we've written about him before). The iconic factory towers have been seen in photographs and film footage for over sixty years, and now you can be standing at the foot of them, and then taking a look inside. It's like the famous fictional Chocolate Factory for grown ups, just without the small people painted orange, and a tour guide who bursts into song!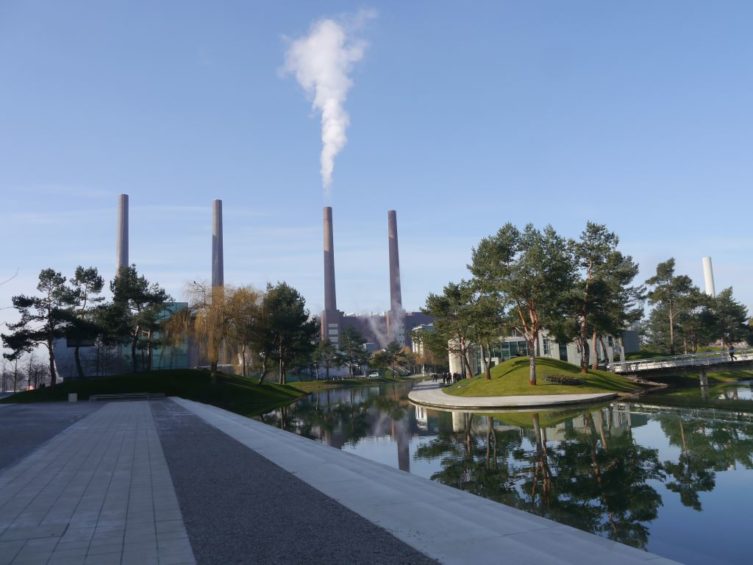 Your trip will start with a factory tour; jump onboard the modified R32 Golf train and snake through 7km of the factory production line. Your tour guide will speak multiple languages, so any questions just ask! Many have grown up working on the production line themselves, so can explain exactly what is happening at each stage of manufacture.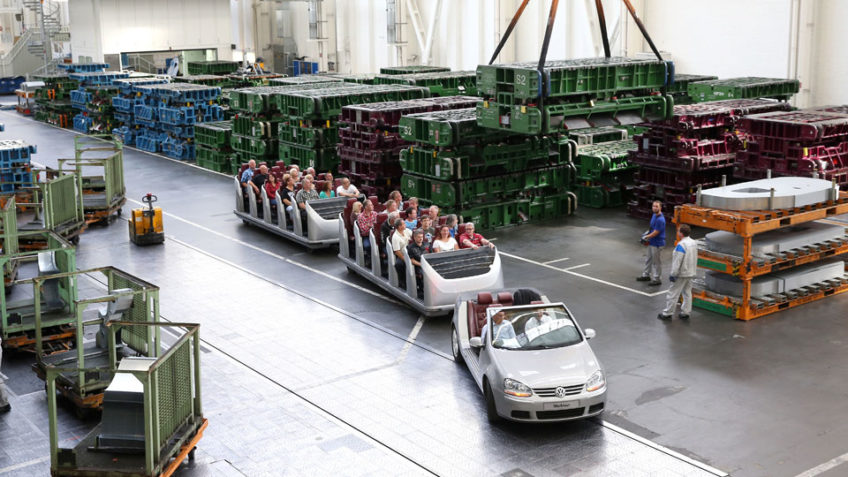 The Factory is so big (the biggest in the world!) the workers move around by bike. You'll also see a number of very special vehicles parked inside, these mark the milestones of production for particular models.
Once you have had a healthy dose of 'brand new car' action, it will be time to check out some classics! There are two museums in Wolfsburg. The AutoMuseum which is a 20 minute walk / 5 minute car ride from the factory, and the Autostadt itself.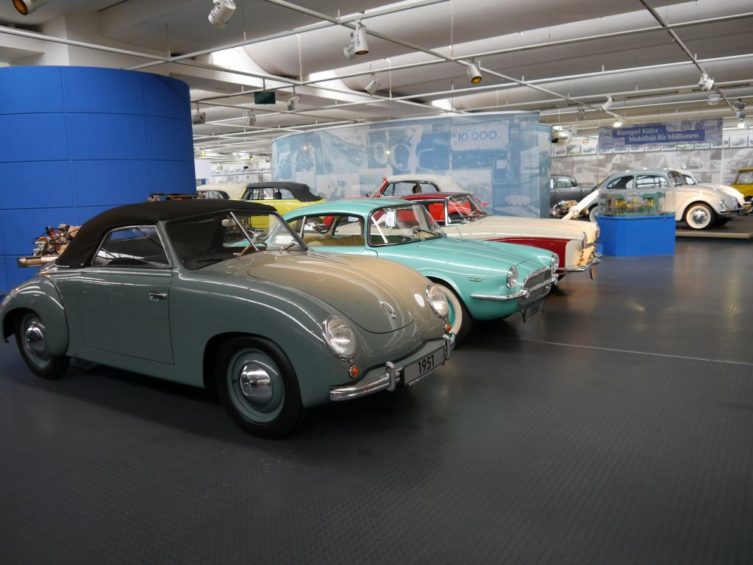 The AutoMuseum has a lot more 'weird stuff' in it, with prototypes, race cars and special displays devoted to particular models each month. You're unlikely to have ever seen an amphibious VW Golf before, or a Beetle that can be used as a hot air balloon basket, but you could walk out of there with photos of both.
The Autostadt is a lot slicker in its approach to displaying the vehicles. There are models on display from across the Volkswagen Group, and many others that hold significance for their impact on the evolution of the automobile. Set in perfectly landscaped grounds, the Autostadt is also home to a VW dealership and the iconic glass car towers, where vehicles awaiting customer collection are stored.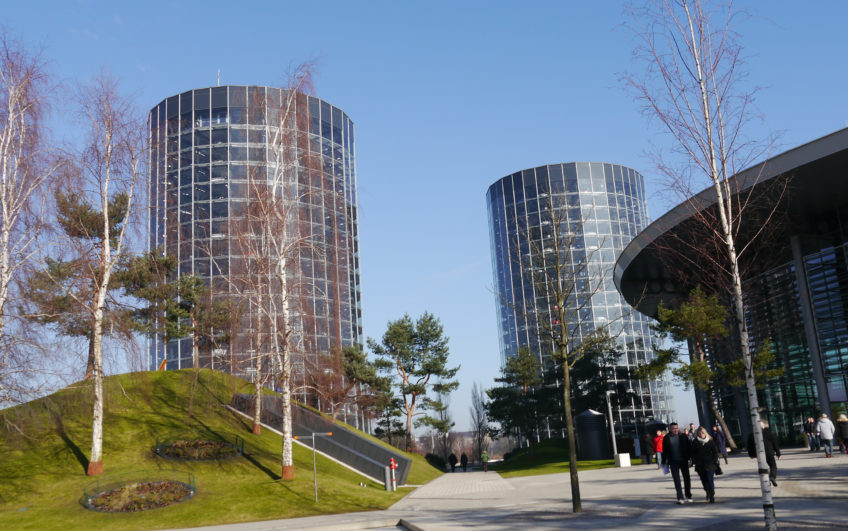 Your hotel is located within the Autostadt itself and boasts five stars. VW Heritage will cover the cost of your breakfast and dinner, you'll just need to sort out some lunch, and pay for your drinks. Take a closer look at the Ritz Carlton here, it should do you for a few nights…
Hopefully that paints a very quick picture as to what you could be up to one weekend next year! Also included in the prize are flights to and from any major European Airport, and train transfers to Wolfsburg from an Airport in Germany.
To be in with a chance you just need to complete our short survey click here to enter.
Best of luck!
Andy
The opinions expressed here are the personal opinions of the author and do not necessarily represent the views and opinions of VW Heritage
This post is also available in: Español (Spanish)