30 years doesn't just happen overnight. You may have already read about the hard work that has gone into making our company what it is today, but here is how we chose to celebrate the 30th Anniversary itself.
Booking Brands Hatch for our birthday was a big move. In comparison to a church hall or a leisure centre it wasn't cheap, but it's stooped in history, relatively local, and has a race track so it ticked the right boxes fo us; and from the messages we have read, you approved too.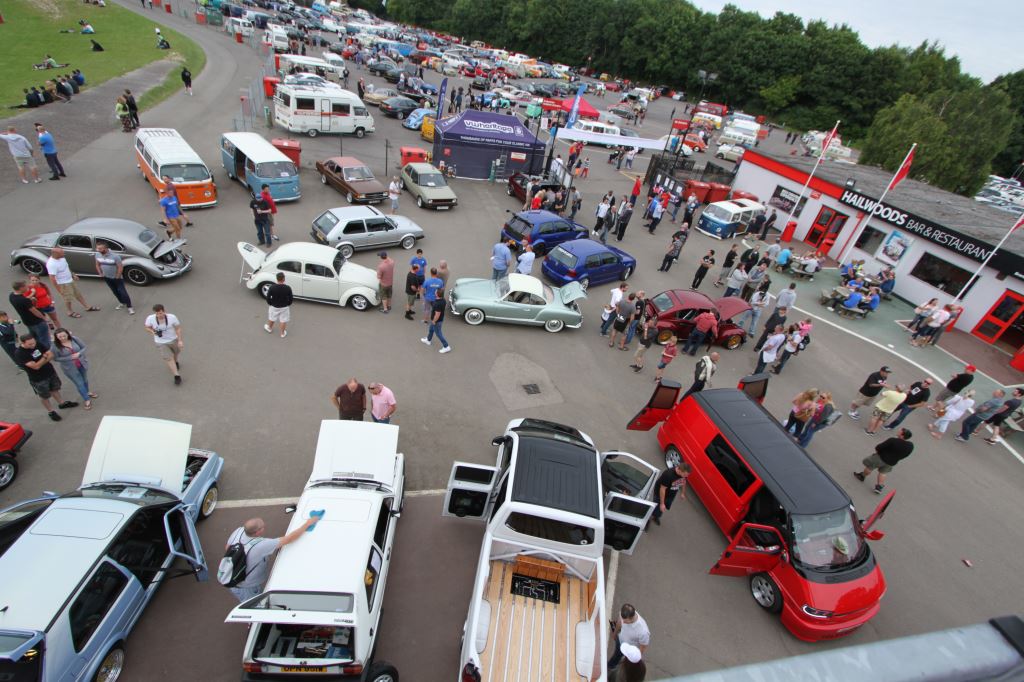 We should start this review with a great big thanks to everyone who rearranged their Thursday afternoon to come along and join us. Whether you booked the day off work, skived out of college or called in sick, your presence was hugely appreciated. The cross-section of vehicles that came along was fantastic, and the quality level so high that it made the judging an almost impossible task. It's hard to put an actual number on how many came, but we estimate just shy of 1000 VWs (and VW group vehicles) in attendance.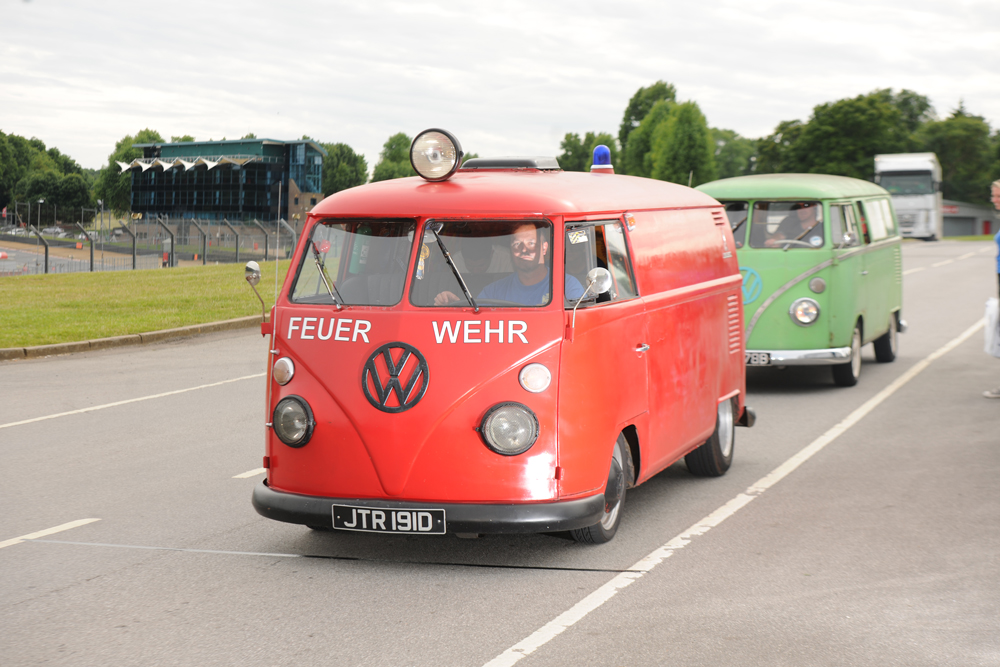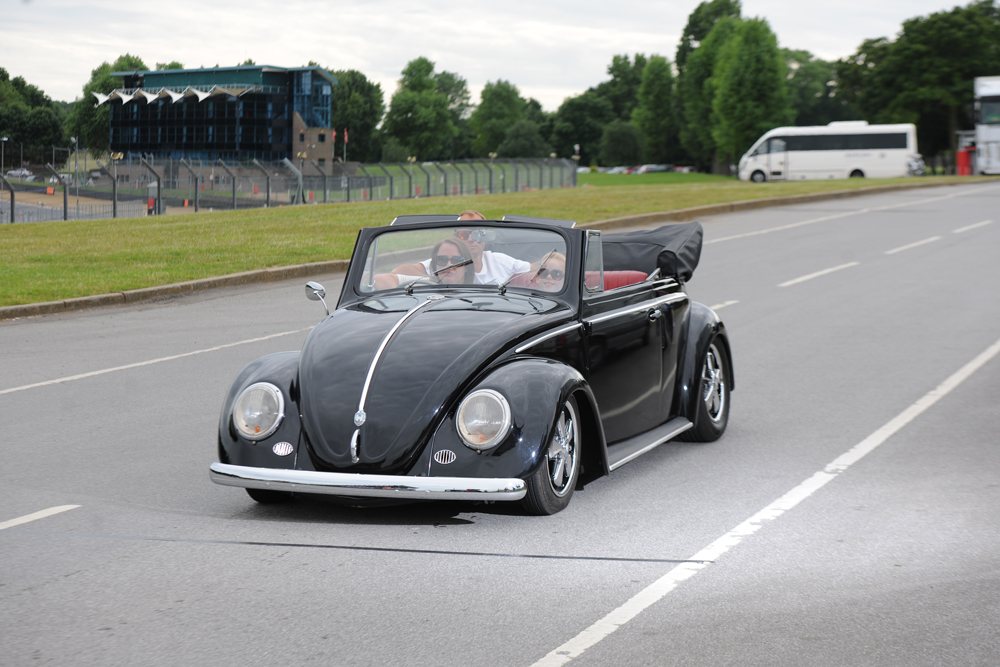 Hats off to those who were ready to party at midday, you caught us a little off guard – but thanks for hanging around, being cool and waiting for us to get you parked up. Our photographer didn't turn up till a little later, so we may not have snapped you and your cars on the way in, sorry about that.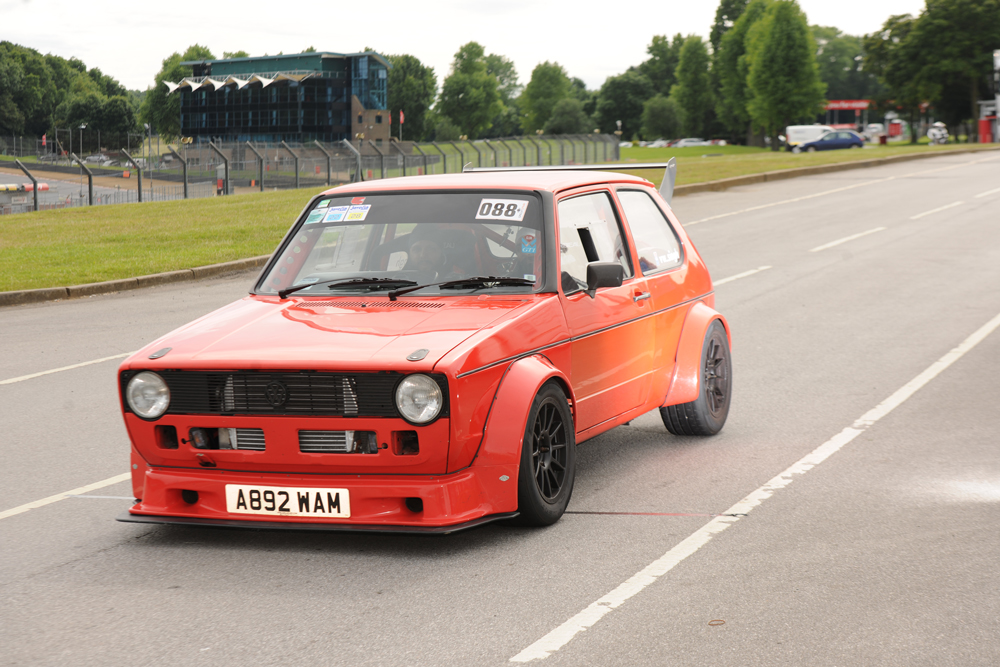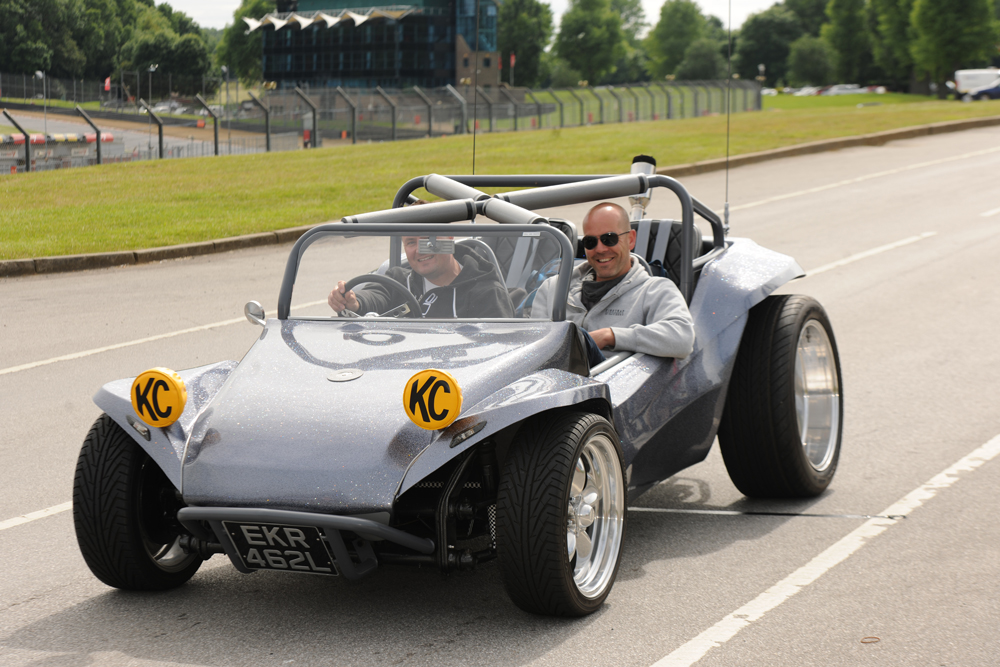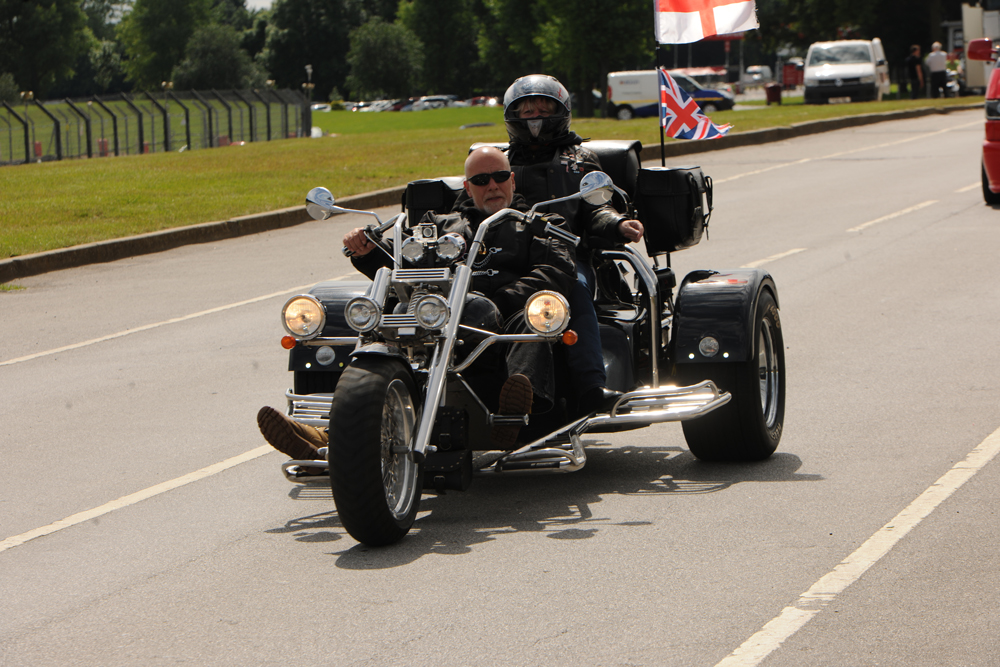 It wasn't just the Show & Shine that attracted VW models of all shapes and sizes. The opportunity to take to the track appealed to a real mixture of cars and buses too. It's not everyday you get to drive your own car or camper van around a race track. See all our track pictures here.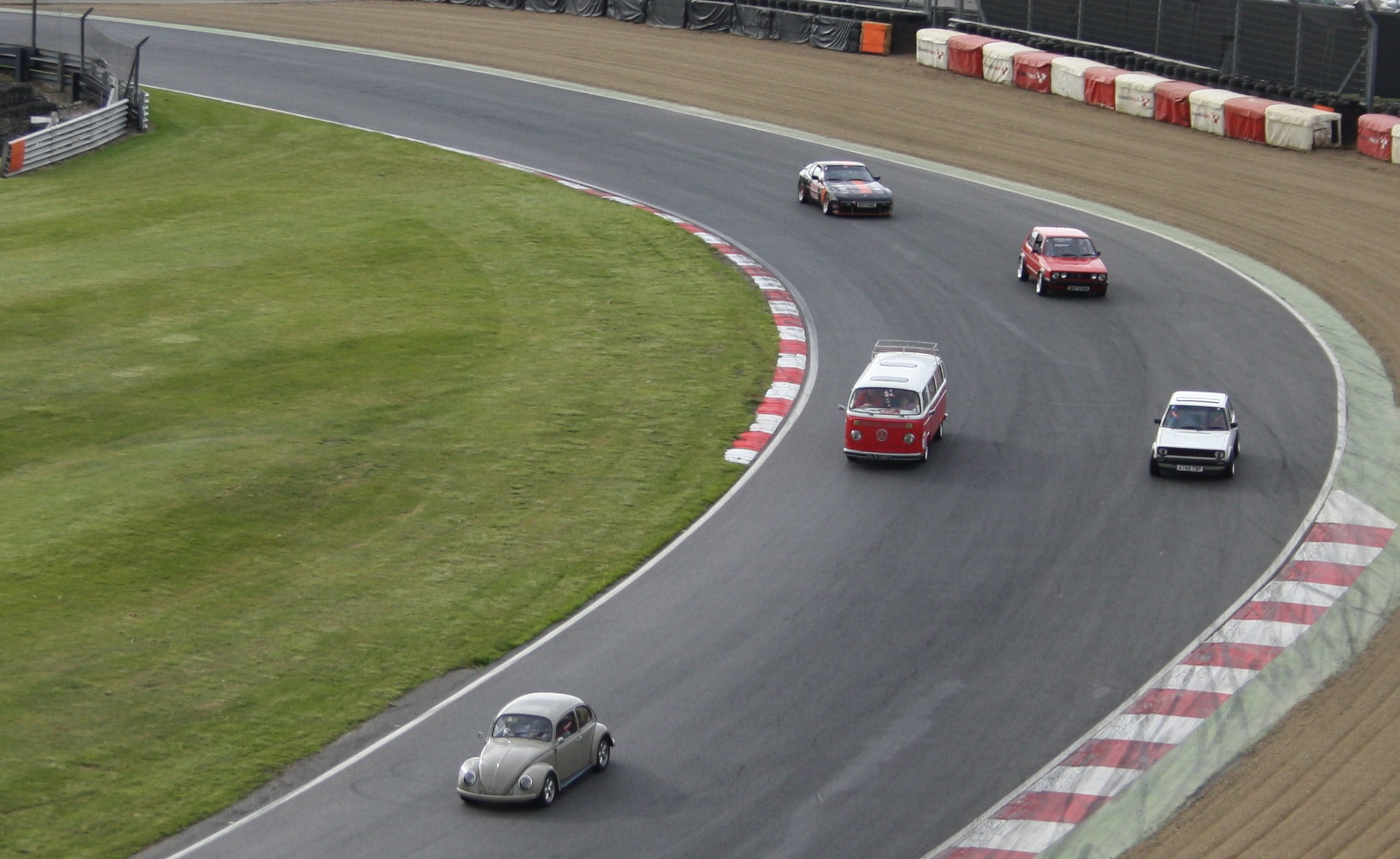 Out on track was a menagerie of 'motorsport' machines from most corners of the VW stable. Some purposefully track prepared, others very much daily hacks, complete with stuff in the boot (or with roof racks) having driven down earlier in the day. We were especially pleased to have Bob Beales out on track in 'Bertie' the Rally Beetle, you can see him below being overtaken by Barney! Sadly a number of our guest cars weren't allowed to participate due to noise regulations, which was a real shame as we were looking forward to seeing them in action.. maybe next time?!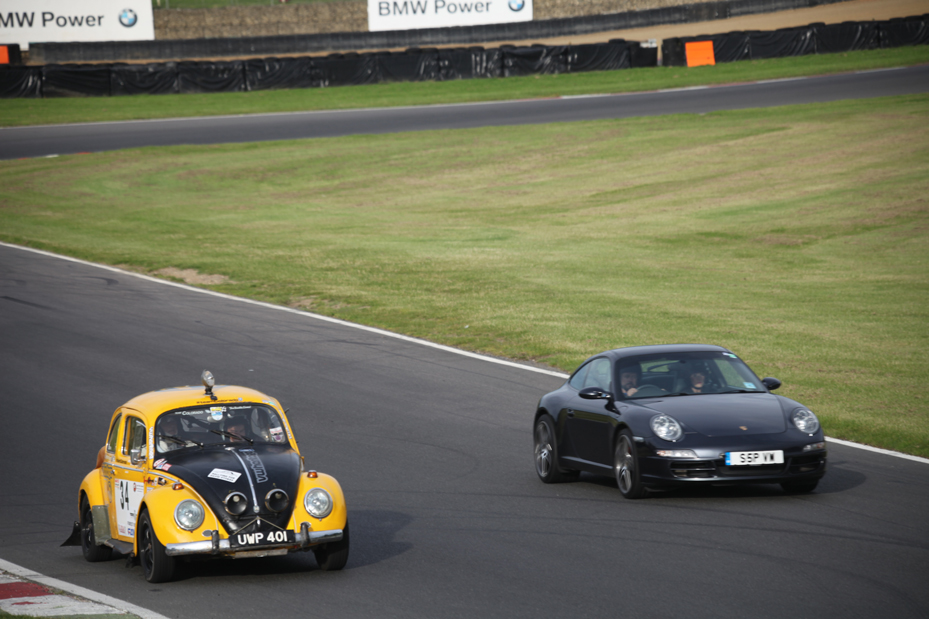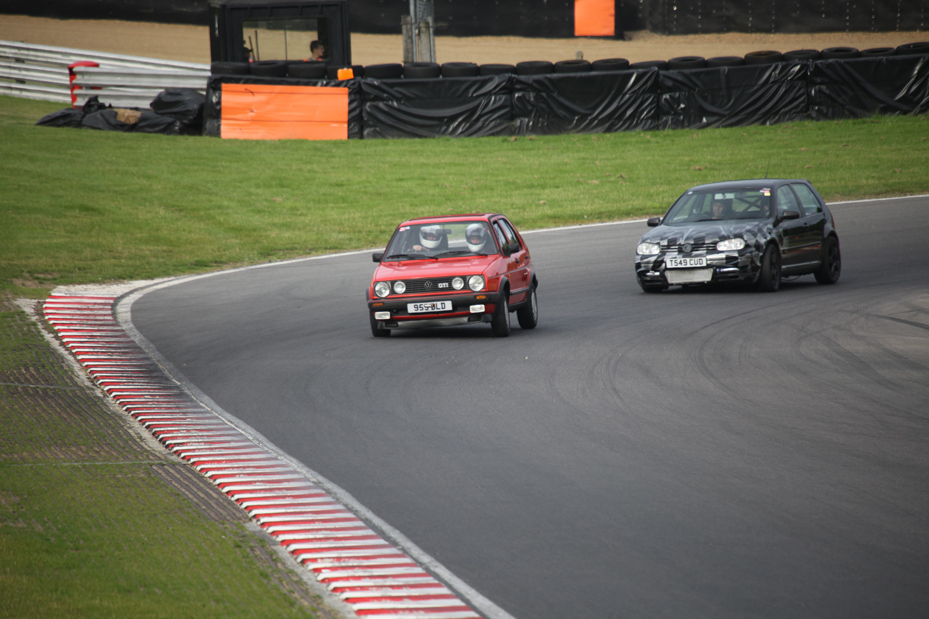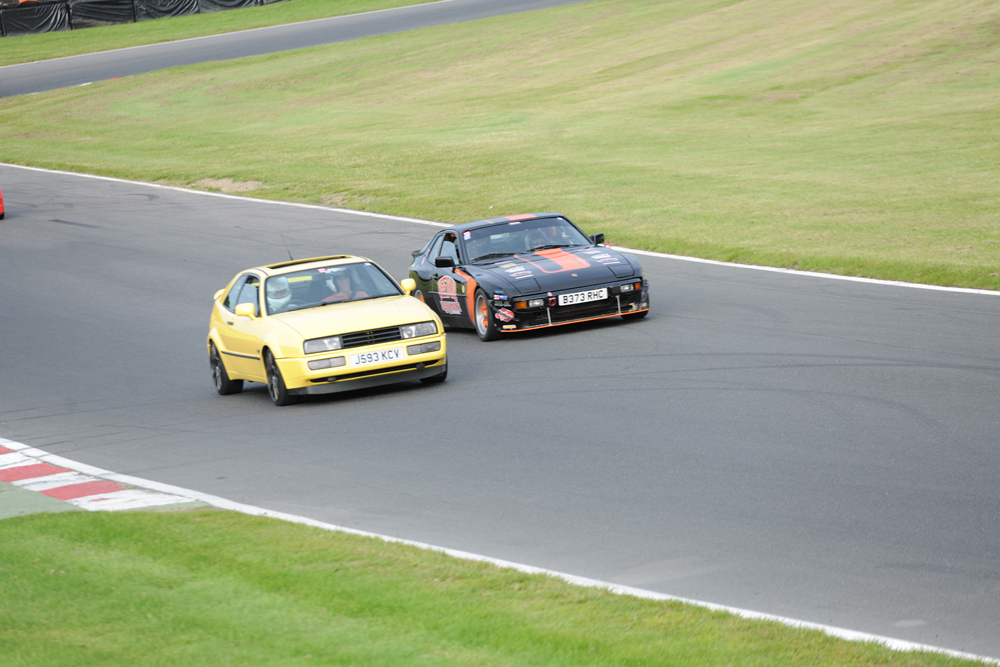 Most VW shows these days include a Show and Shine event, and ours was no exception. The criteria were simple, did the vehicle excite us? Our judging would be more based on gut feeling than a direct point for point comparison. For those who missed which cars won, here's a complete run down. In hindsight a wireless microphone would have been really handy to announce these as we went….
Top 5 Watercooled.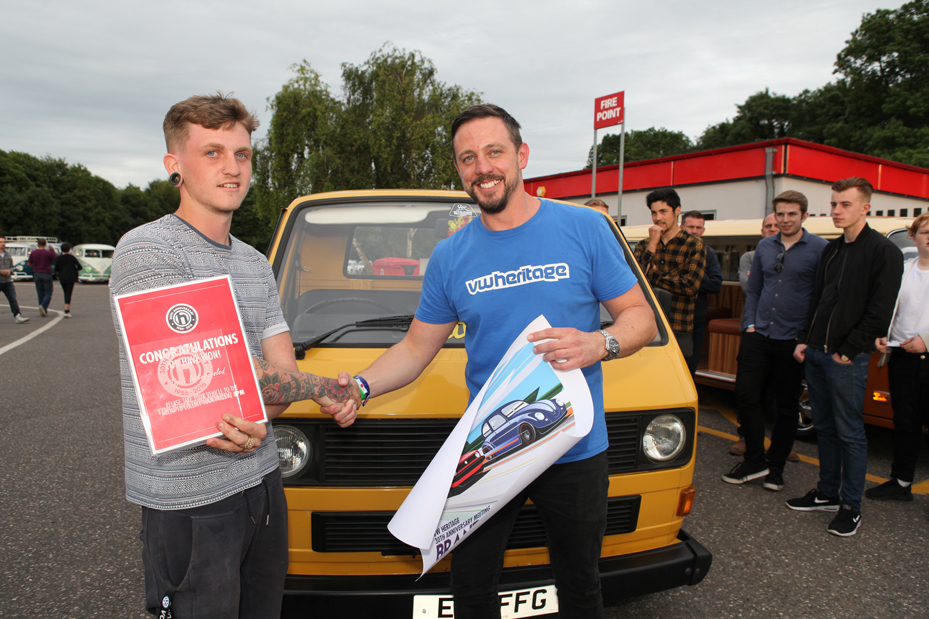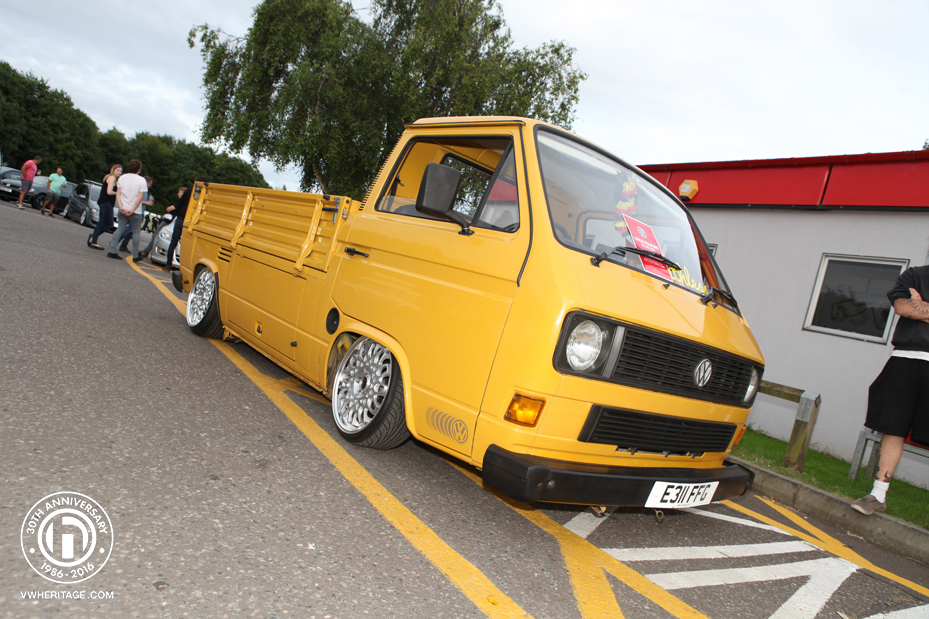 Super Cool T25 pick up rolling on Rotiform alloys and bouncing on hydraulic suspension.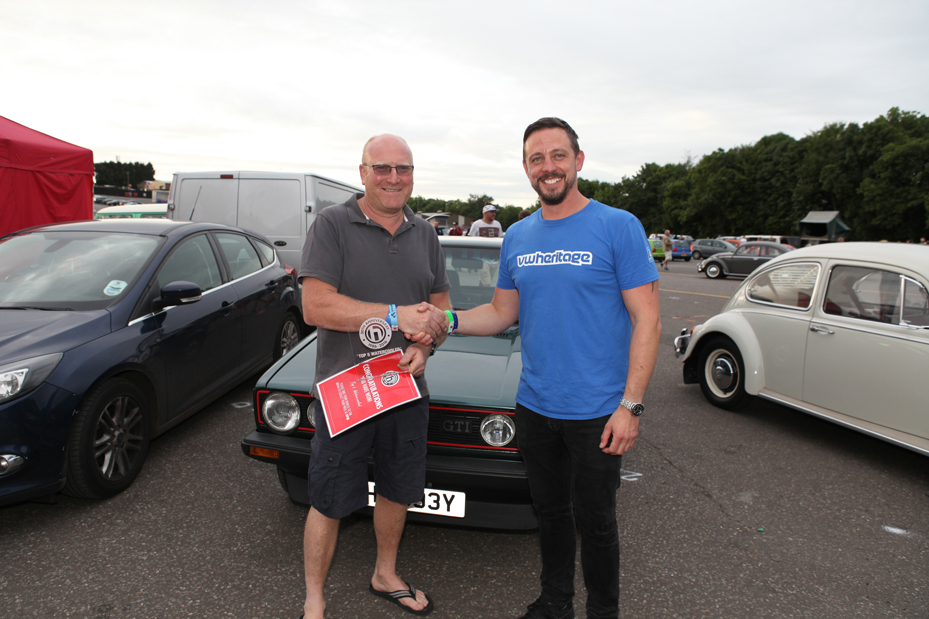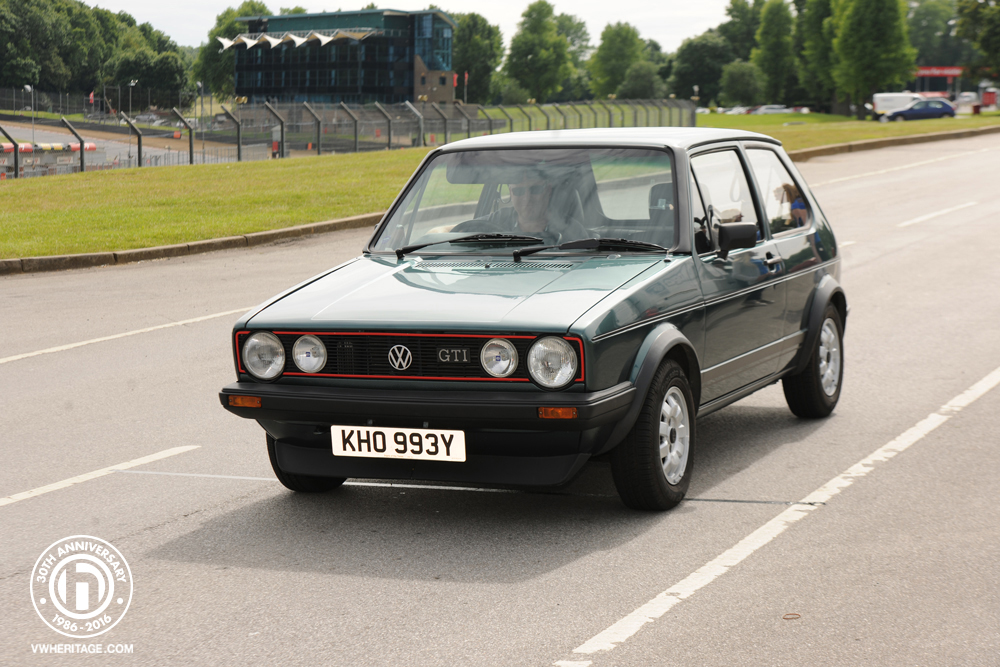 We're a sucker for a Mk1 Golf GTI, and this Lhasa Green example was a beauty.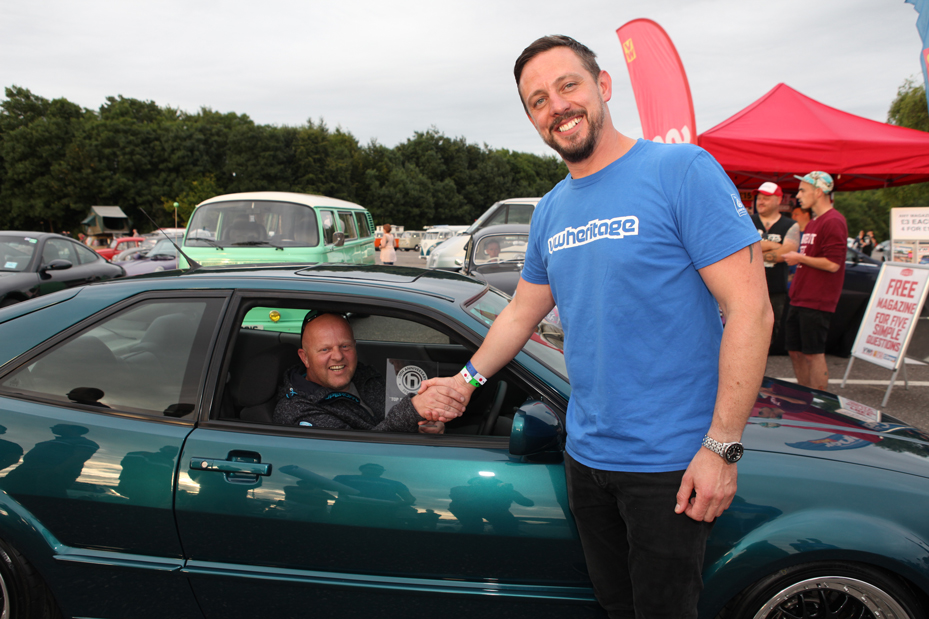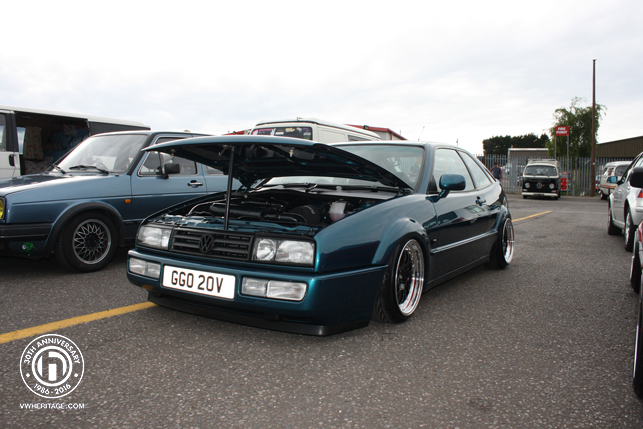 This Corrado was really tidy, and featured a 20v swap too.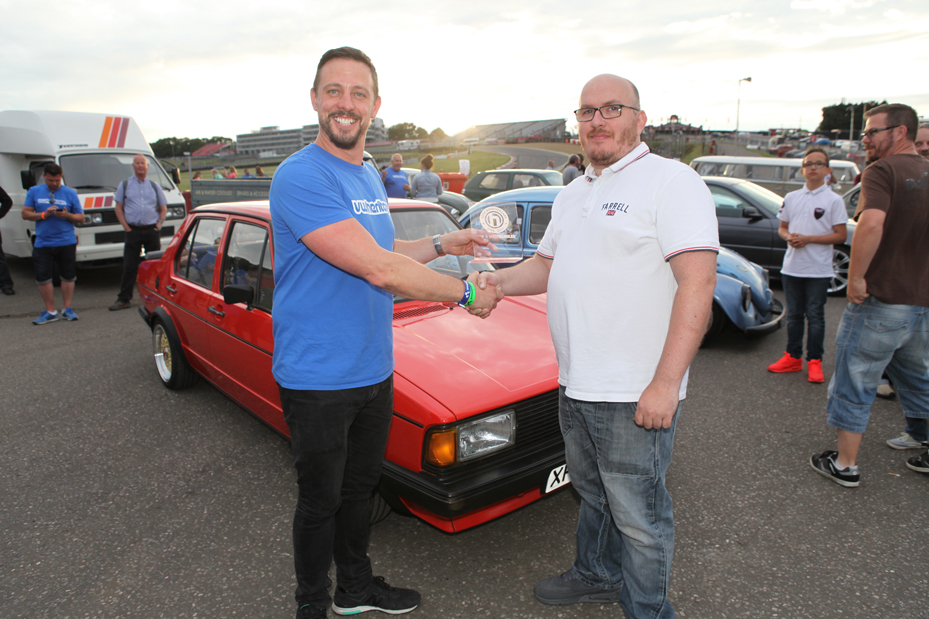 We supplied a lot of parts for this Mk1 Jetta (we found out when we presented the award) It looked great and is a real testament to the owners hard work.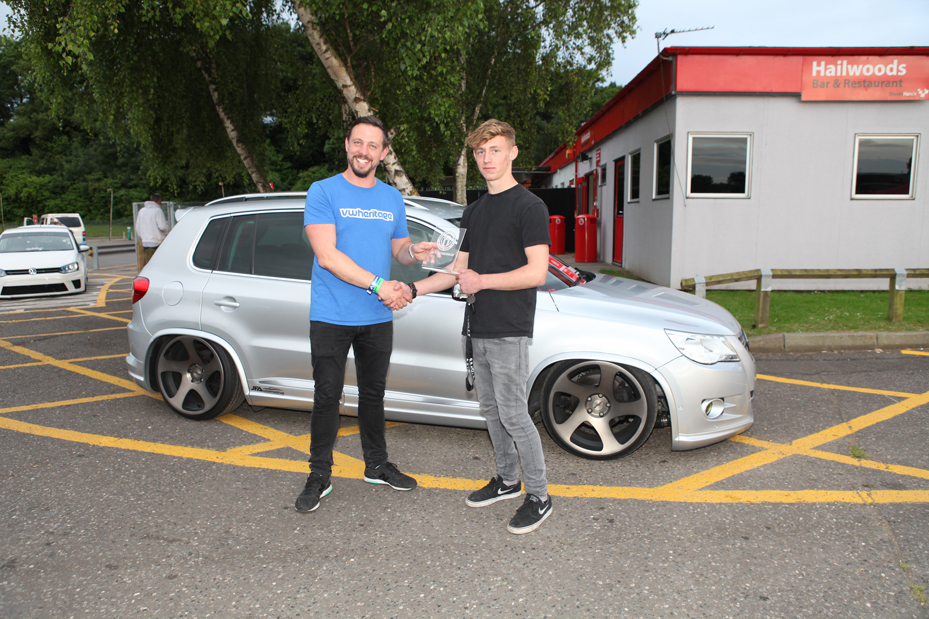 This was a bit of a wild card for us, but we all absolutely loved this 'bagged Tiguan.. Proof that thinking outside the box works!
Top 5 Aircooled
With so many fantastic and different vehicles on display this category, as with the watercooled one, was so hard to choose. But, we did choose.. and here's what we decided upon.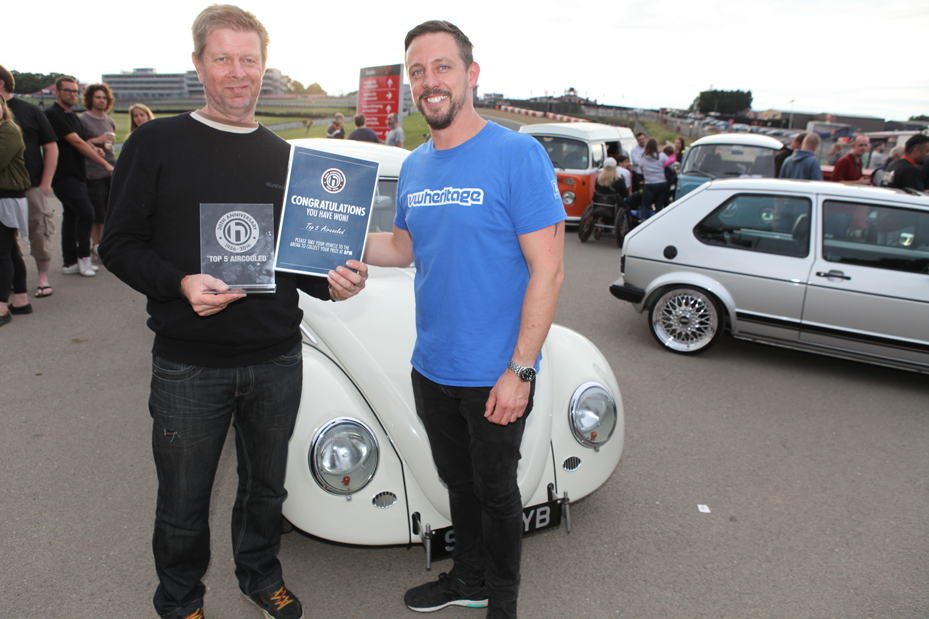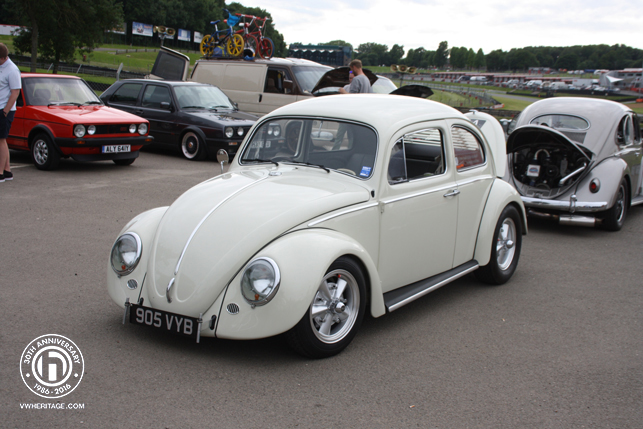 Awesome Cal look Beetle. We clocked this at Plum Jam last month, and it was great to see it again.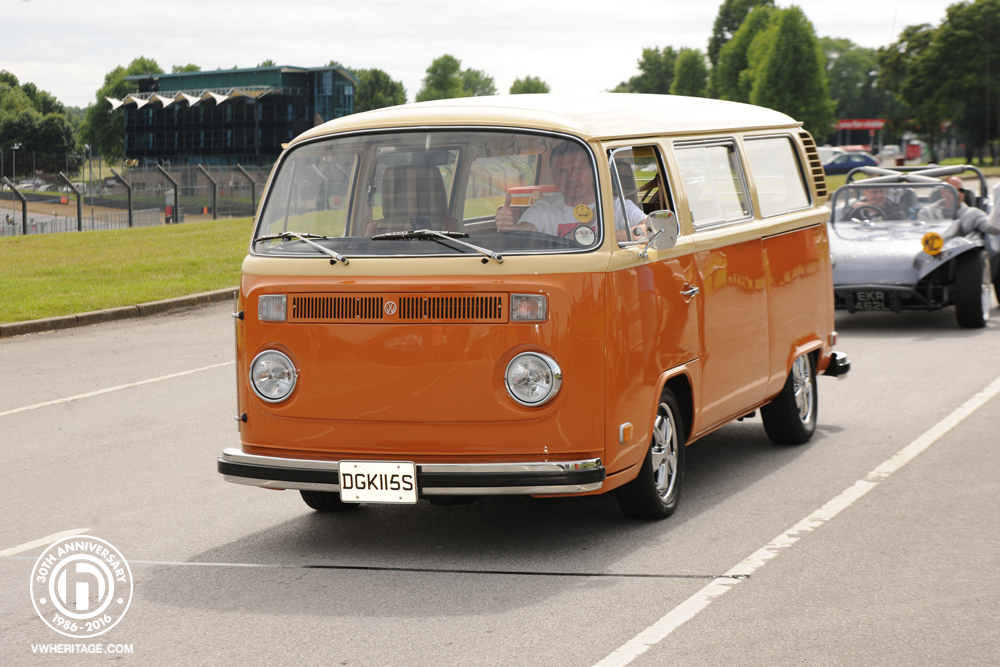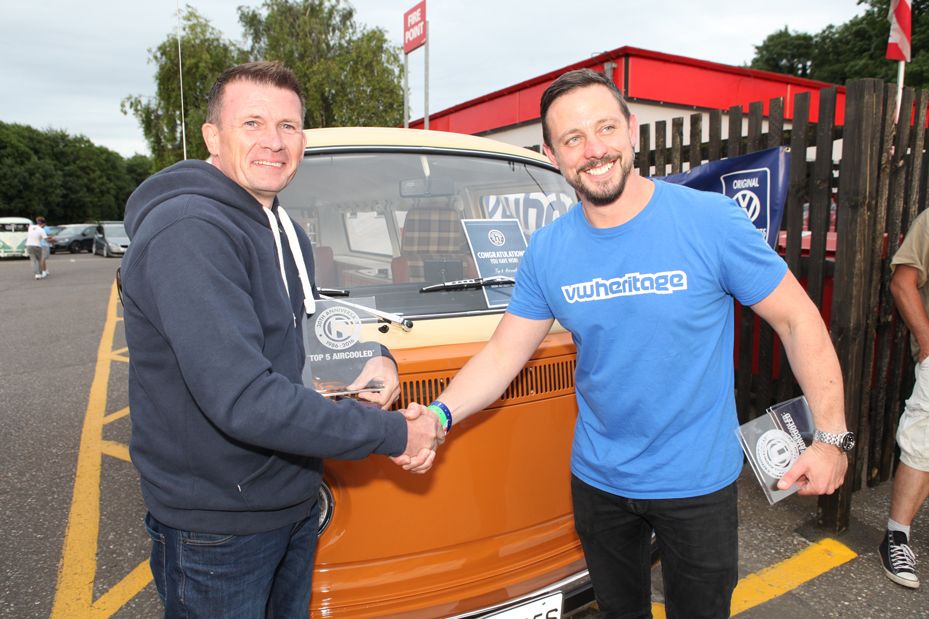 A great Type 2 complete with full Westfalia plaid interior, it was on the cover of Camper and Bus Magazine a few years back.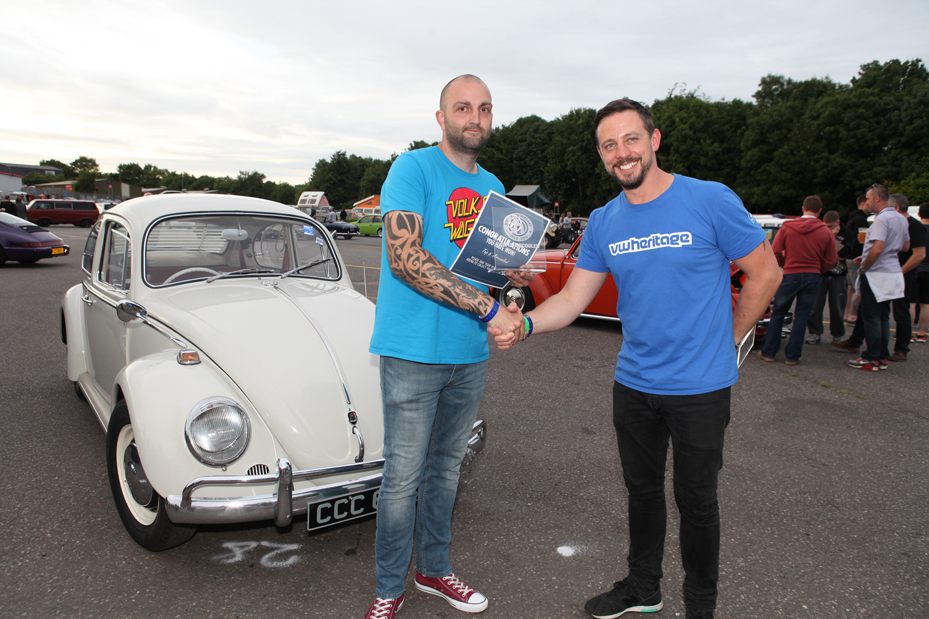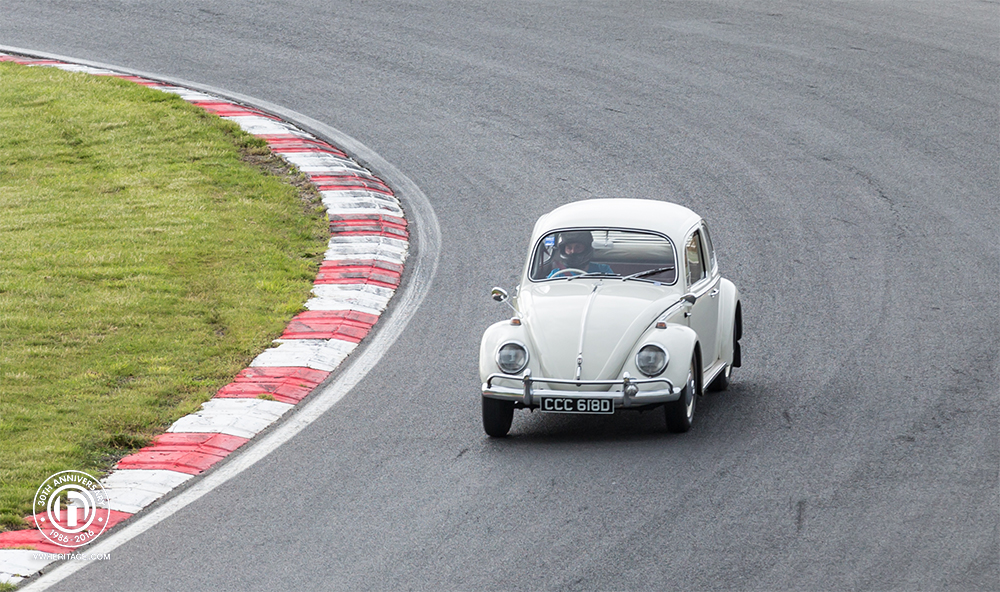 This beautiful stock 66 Beetle was also out on track for a taster session; good work!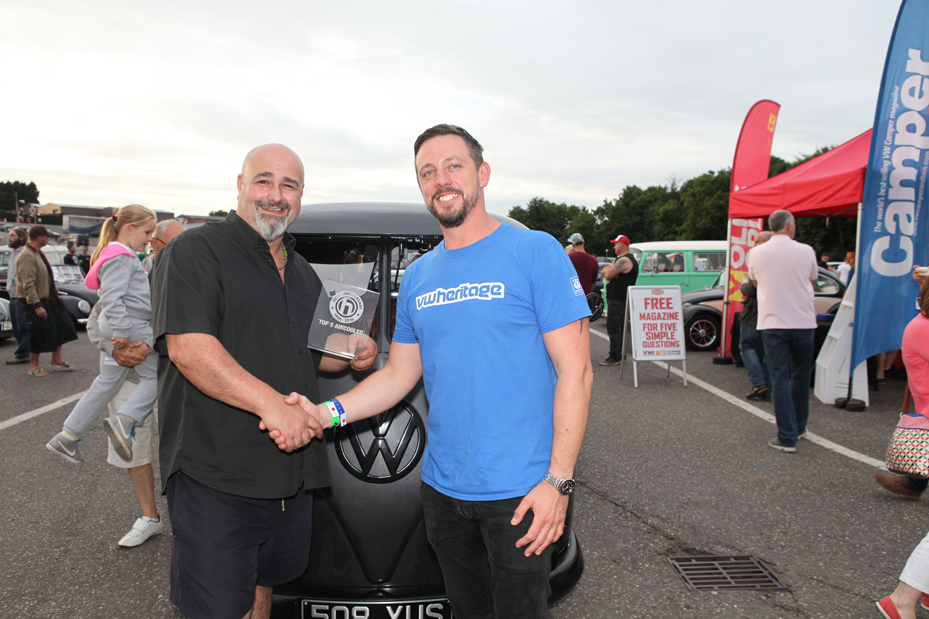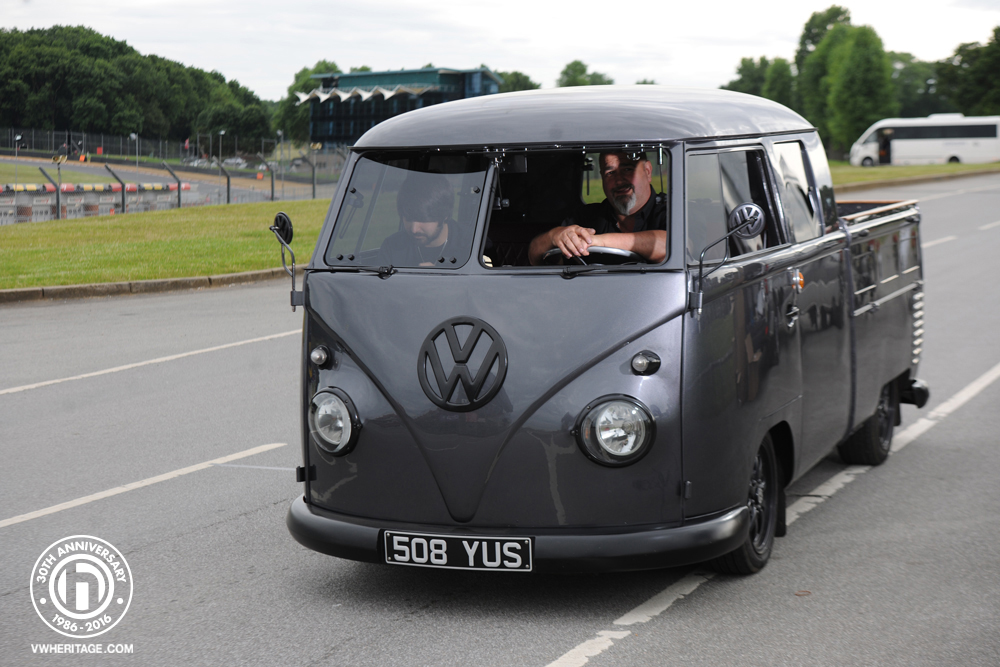 This cool custom Crew Cab caught our eyes.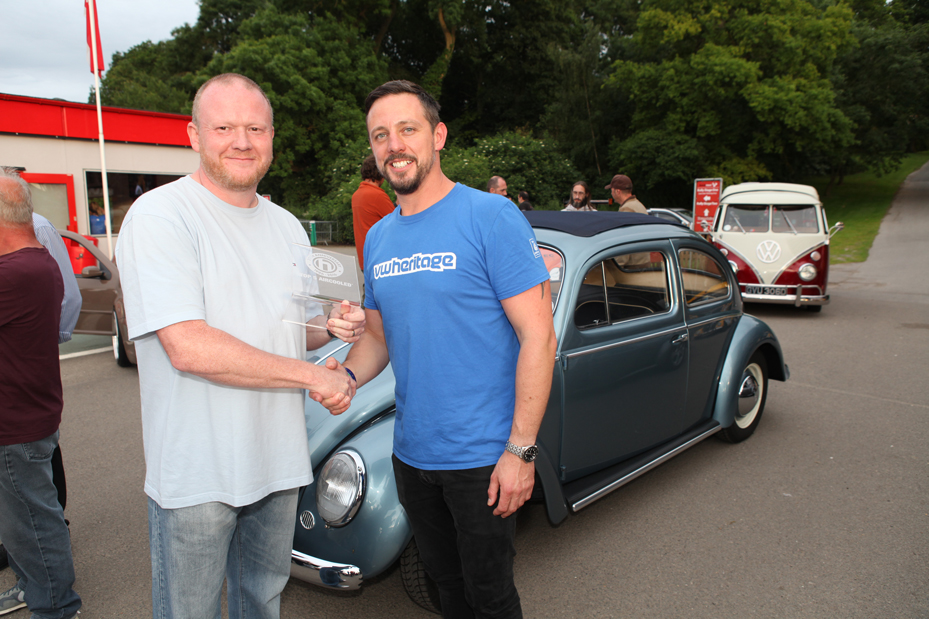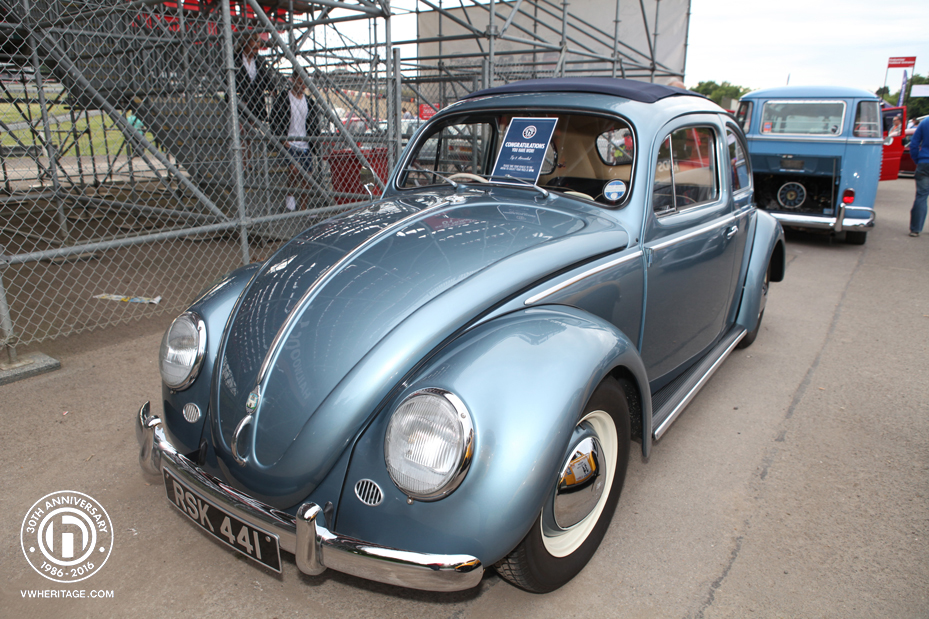 Lovely '58 sunroof Bug was perfect, so an award was the least we could do!
Bugwelder's Choice: Chris from Bugwelder is a good friend of ours, and loves to spend time in the UK checking out the shows. So when we told him we were having a party he said he'd like to make a trophy – he picked this slammed blue bay on Magnus Walker rims as his winner.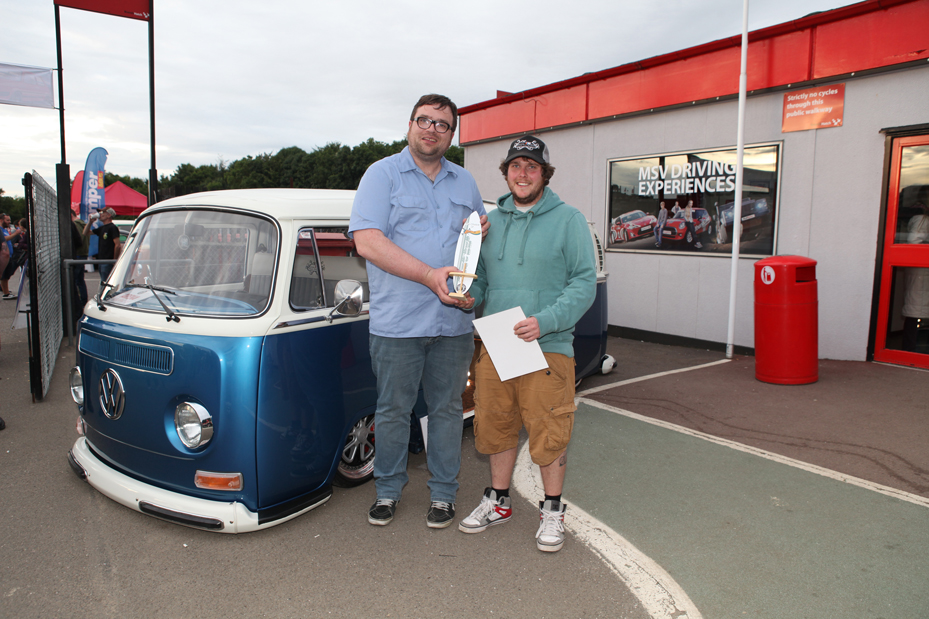 Thump! Thump! Award: Long term friend of VW Heritage, Jay Townsend made us a few trophies, and gave one away himself, to this gorgeous ragtop Split-window Beetle.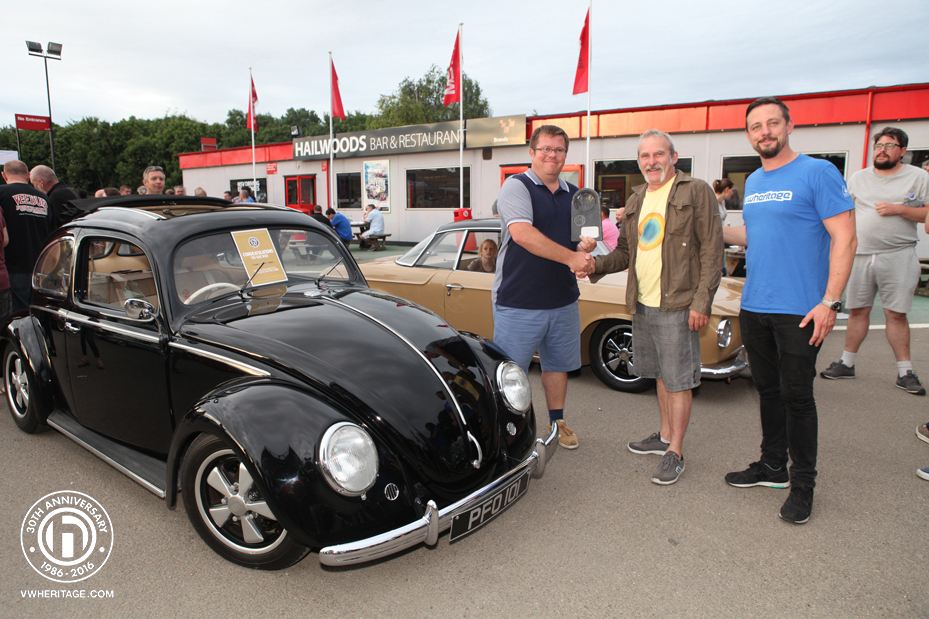 VW Classic Parts Choice: Awarded by Timo from VW Classic Parts for their favourite VW on display. It went, quite rightly so, to this amazing early GTI, which was parked up with a wheel off, so you could inspect the faultless paintwork on the inner arch!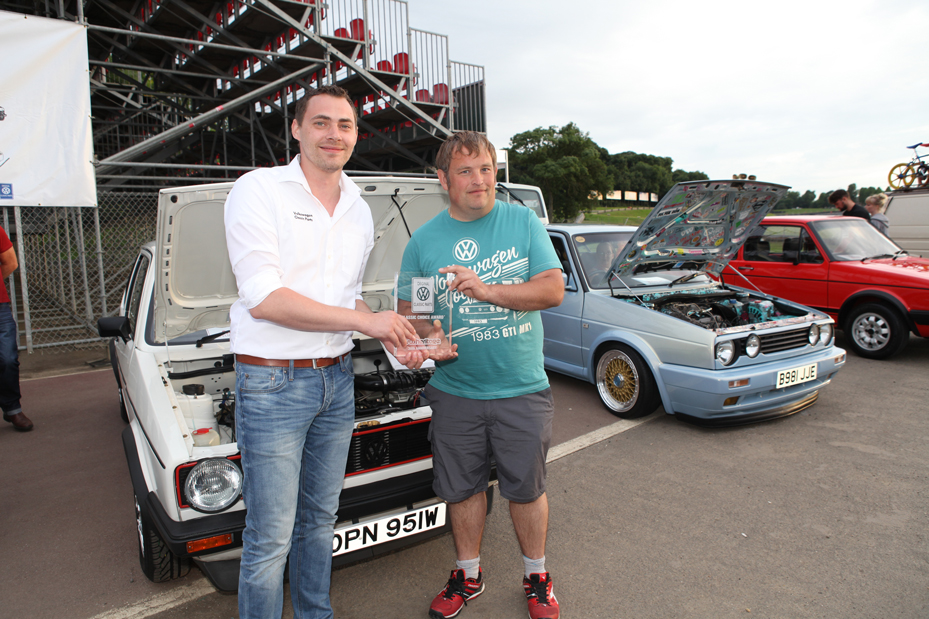 MEYLE Best Engineering Award: Recognising more than just fancy paintwork and shiny wheels, MEYLE UK Director Andy Tress presented this award to Dave Forder for his mega motorsport Beetle (the thing is, it's now too nice to race!!)
Dave and Nickie's Fave: David and Nickie founded VW Heritage 30 years ago. Here's the car that really inspired them at our party. Congratulations to Fiona, and Pedro the Baja Beetle!
Best of Show: Such a tough choice and we wish we could have handed this out twenty times, but it was given to a very worthy vehicle; one that's been in the scene a long time, and had a lot of time and effort put into it. Congratulations to Sanj, and his stunning Mk1 Golf.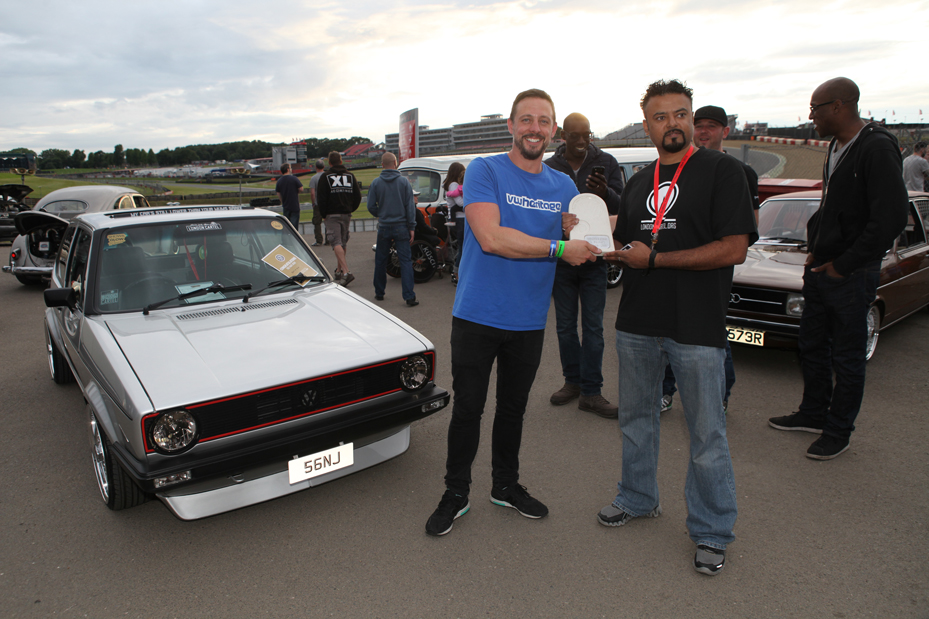 We're already being asked if we will do it again. The truth is, we haven't had the chance to even discuss it yet, but it was fun, so we're not ruling it out. If you were at the event and took photos or video please use #VWHeritage30 or #VWH30 to help others find your content. We've hosted all our photos on Flickr, and also over on Facebook for those of you who would like to see more (and why wouldn't you). Please stay tuned for even more from this event, we should have some video action ready to go in the next week or so.
We'll finish with one last thanks. Thank you all our customers old and new. We wouldn't have made it to 30 years without you.
Andy
The opinions expressed here are the personal opinions of the author and do not necessarily represent the views and opinions of VW Heritage
This post is also available in: Deutsch (German)Español (Spanish)