A trickle of KdF Beetles were made between 1937 and 1944, most of which were supplied to local officials ­– and incredibly, this is one of them and it's coming up for sale at a US auction in June with an estimate of $275,000-$350,000 (£190,000-£240,000).
With a build date of 1943, it was earmarked for the Red Cross chief in Berlin. Representatives of the Red Cross visited and were posted to prisoner of war camps at the time, which possibly accounts for the fact that the car was discovered in Poland.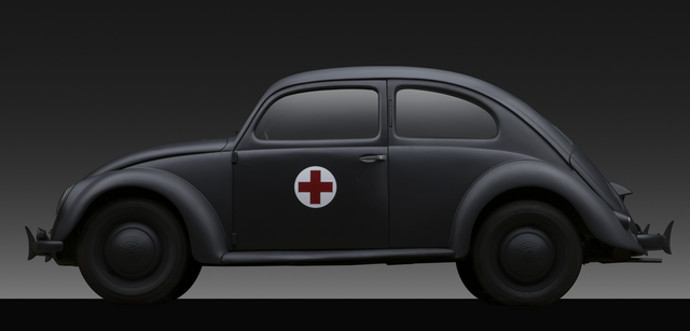 Having sat undisturbed possibly since the end of WW2 it was advertised for sale in a local paper in 2000 and subsequently, with the jungle bells ringing no doubt, was spotted by US collector Robert Jones. It was purchased and taken to Germany where it underwent a comprehensive restoration under the expert eye of Peter Schmalbach who's Frankfurt workshops are apparently the leading experts in Wehrmacht vehicle restorations. Following Schmalbach's death, the car was sent to Christian Grundmann for further restoration work, using original KdF parts.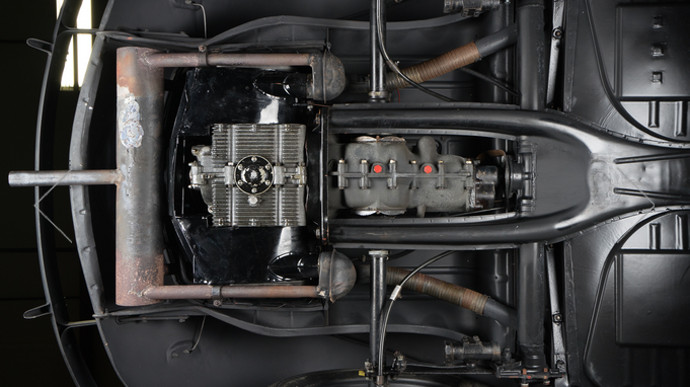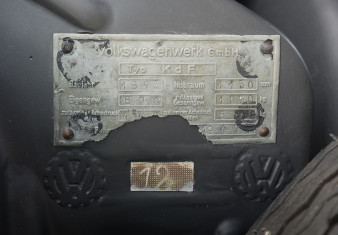 Owner Robert Jones, who owns several VW KdF models, spent an enormous amount of time researching the correct details to make it right and spent many hours chasing down original parts. The complete car, having undergone further detailing, was then shipped to his home in the US in 2013.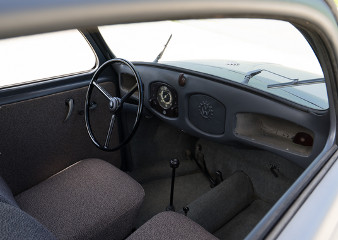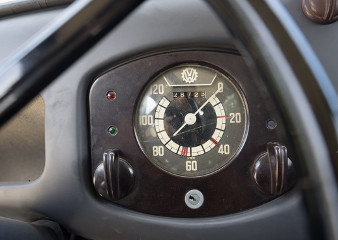 So just how rare is it? Well, reportedly production of KdF Volkswagens between 1937 and 1944 totalled 840 units, but we imagine only a tiny proportion of these have survived. There's obviously a niche following for Beetle from this era and ones produced during wartime undoubtedly command a premium over post-war cars dating from the restoration and reinstitution of the Wolfsburg plant in 1945. As world renown Porsche aficionado Johnny Tipler puts it: "Any vehicle built during the war and survived has a tale to tell, however macabre that might be and, while we may never know what its exact purpose was, the fact that it was at the heart of the action during the final two years of the war makes it even more of an intriguing proposition."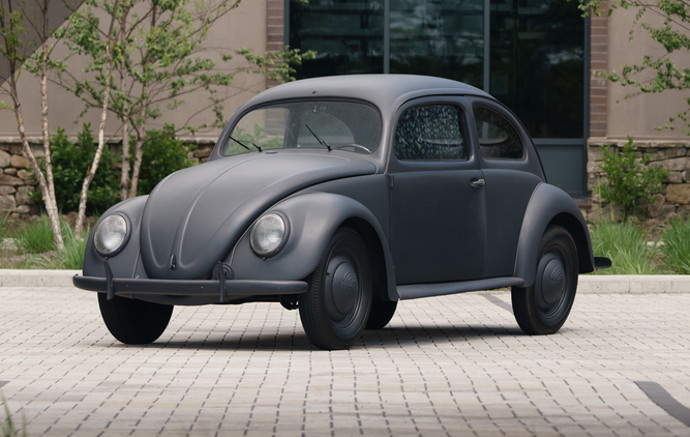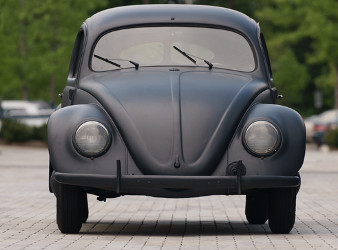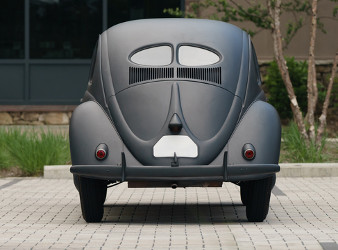 If you've a few hundred thousand to spend, you can find the link to the June 11 Hershey auction here.
Ian
The opinions expressed here are the personal opinions of the author and do not necessarily represent the views and opinions of VW Heritage