Craig Hughes, editor of VW Magazine Australia, sent us this this report of his various VW motorsport activities down under in their Formula Vee and early Mk1 Golf…
As part of the magazine's motorsport activities, hillclimb events have become a major focus for 2016. Luckily, just around the corner from VWMA's office is the MGCQ Hillclimb track at Mt Cotton in Queensland. The track runs an annual six round series, plus invitational and national rounds, so for this year VWMA entered two cars for the series – a 1600cc Formula Vee and a 1977 Mk1 Golf running a mild 1.6 litre.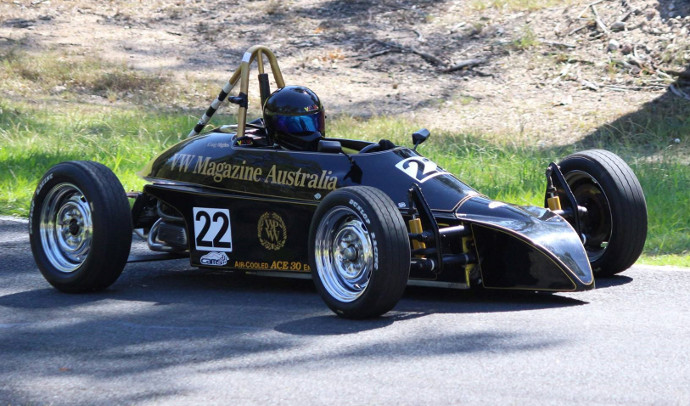 The Formula Vee is driven by me, Craig Hughes (editor/janitor/coffee maker for VWMA), while the Golf is driven by workshop manager Graham Rumballe. The Fvee was built by VWMA back in 2009 from the ground-up and Craig has competed in various State and local championships, both circuit and speed. Graham is a rookie to motorsport, and when an ex-motorkhana Golf came up for sale, VWMA bought it and transformed it into a multi purpose track and grass competition car.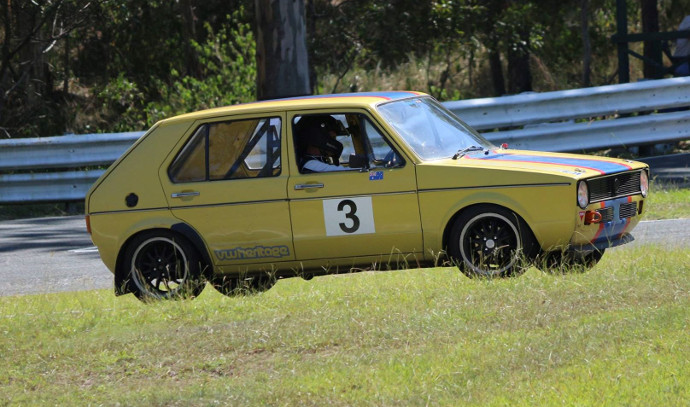 Hillclimb is a new discipline for us both, and the Mt Cotton track, while local, is also very technical and unforgiving. Undeterred both drivers relished the opportunity to tackle the hill. With support from VWMA and VW Heritage the cars were prepared in the off season to compete in as many rounds as cars and drivers could survive.
Round 1 on the weekend February 27/28th set the series off to a good start and I managed to set a track Fvee record while at the same time winning my Fvee 1600cc class. This placed me on top of the series ladder overall. Graham set a personal best for the weekend and came away with some valuable experience and knowledge, which he aptly applied in Round 2 May 9/10th.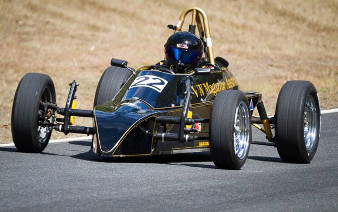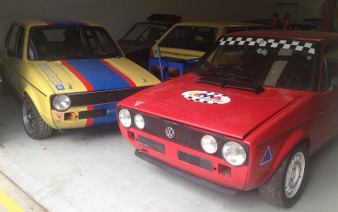 In this round Graham and myself won our classes, with Graham battling all weekend long with a Mini clubman for top honours. On the second last run, Graham grabbed victory by 4 tenths of a second, and to say the VWMA pits were ecstatic would have been an understatement.
Round 3 is on June 25/26th, and both cars will undergo improvements. In round 2 I experienced 2nd gear selection issues, which thankfully has been diagnosed as a selector fork problem and not a feared syncro issue. New parts and a revised selector position should alleviate this irritation – running hot into the bottom loop not knowing whether 2nd gear was there or not didn't help with the best lines. The Golf may receive a new GTI motor if the motorsport planets align, otherwise the proven 1.6 will be freshened in readiness.
Wish us luck!
Craig
The opinions expressed here are the personal opinions of the author and do not necessarily represent the views and opinions of VW Heritage