Forget the big, brash steroid pumping SUVs, the exotic Italian sports cars and the Hummers – acting legend and star of Shallow Grave, Trainspotting and more recently Star Wars VII up until recently Ewan McGregor has been trundling around Tinseltown in something a lot cooler. Namely a 1960 De Luxe sunroof Beetle. However, with a new toy on the way he's recently sold his tricked up vintage Bug on ebay for $28,500 (£20,000) – but before it went, we decided to have a closer look…
It's quite a unique and interesting vehicle. Apparently, having sat for many years baking in the hot Texas sun to give it its unique 'barn find' patina, the aging exterior was preserved under lots of layers of clear lacquer – hence the high gloss 'rust' finish.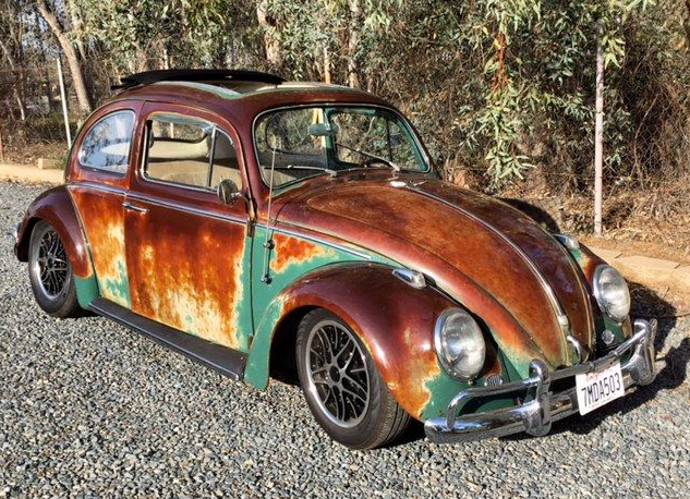 Meanwhile, virtually every mechanical component of the car was either restored or replaced. A freshly rebuilt 1600cc single port engine with 12v electrics was installed (along with a higher ratio gearbox) and the brakes, suspension and steering were all rebuilt. Its low stance is courtesy of a Womack lowered front beam. And if you didn't recognise them straight away, those rims are old school Cosmic.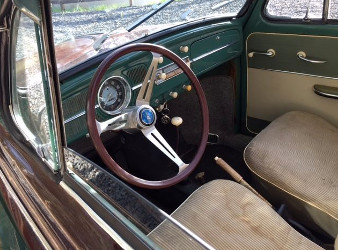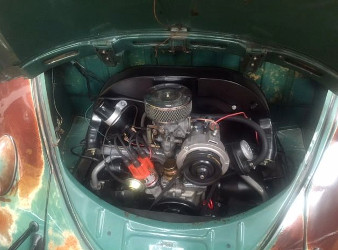 The interior is also a clever mix of old and new. The seats and door cards are all original and look their age, while all the rubbers have been replaced (hot US sun always ruins them) and it's had a fresh headlining and sunroof. Other period accessories, such as a vintage ice chest (which sits behind the rear seats), stainless wind deflectors, opening 'pop-out' rear side windows and a lovely wood-rimmed three-spoke sports steering wheel add to the vintage feel.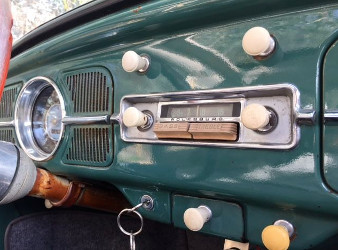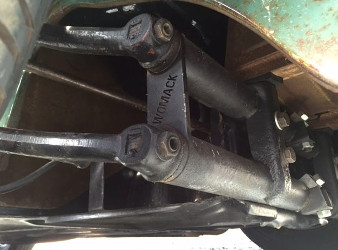 McGregor spotted the Beetle's build thread on the net, contacted the owner, bought it and had it delivered to Pennsylvania where he was directing a film. He subsequently used it as his daily driver to and from the film set and after the final scenes had been shot, the car was shipped to his home in Los Angeles. Despite his lasting passion for motorbikes, word has it his new toy will have four wheels not two.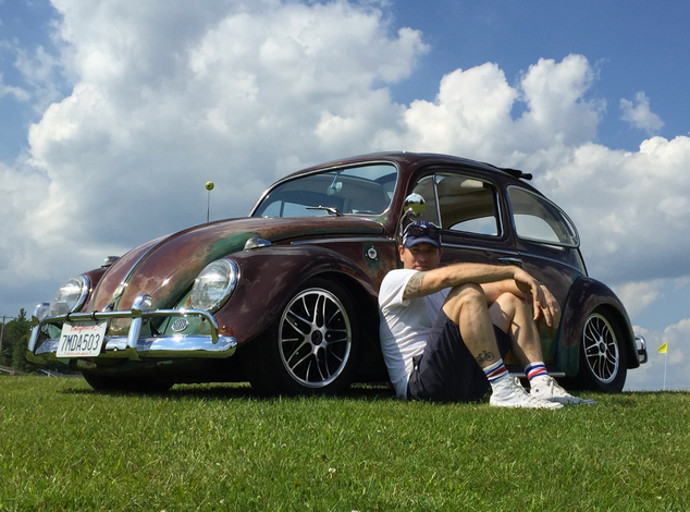 The cool rat-look Stateside Bug wasn't Ewan's first foray into VW ownership, though. In fact, his first car at the tender age of 16 was a Beetle which he bought in 1987 for £500 having saved his pennies undertaking washing up duties. That too was slightly unusual because with its elephant's feet rear lamps fitted to stock 1300 rear wings, it must have been a South African import. Now, precicely how it came to be in Scotland in the late eighties is obviously another story…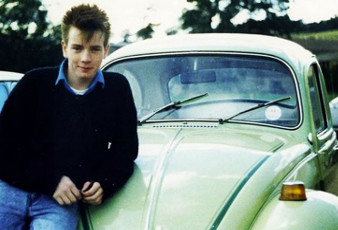 He must have loved it because back in October 2015 McGregor launched a Twitter campaign to trace its whereabouts and we presume having hit a dead end (apparently it was last taxed in 1990) he went out and bought the 1960 gem instead….
Ian
The opinions expressed here are the personal opinions of the author and do not necessarily represent the views and opinions of VW Heritage