Spring has well and truly sprung and judging by these results from a recent Anglia Car Auction sale, the rising sap is obviously influencing the hammer price of various VWs…
Auction sales always act as a good barometer for classic car values. That's because rather than indicate what a seller would like to achieve, they reveal what buyers actually paid – give or take a few extra quid for buyers' fees and VAT – making them a much more realistic gauge of what's happening in the marketplace.
So what's the most sought after precious Dub metal making at the moment? Well, the biggest surprise of the Anglia Car Auction sale on 9 April has to be this ultra low mileage 1992 Polo G40 which was entered with an estimate of just £2,250-£3,000. The fact that it has had just two former keepers, a measly 41,119 miles on its odometer, 14 old MoT certificates and was described as 'very original' obviously attracted the interest of Polo lovers because despite needing a good spring clean it sold for £10,500 including the buyer's premium!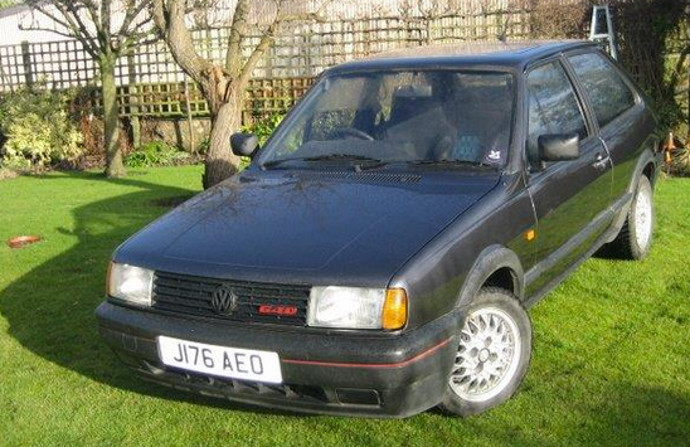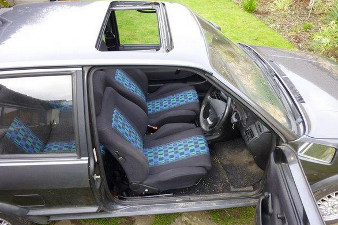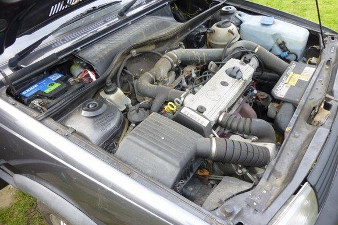 This Buggy obviously appealed to someone looking for something a bit different to hoon around in during the summer. It's sitting on a 1972 floorpan and has had quite a lot of work done, including a new exhaust, seats and dash but obviously needs a bit of finishing. We'd start by trying to do something with that ugly angular roll bar and we'd ditch those seats for something a bit more period looking too… It sold for just above its £2,000-£2,500 estimate at £2,650.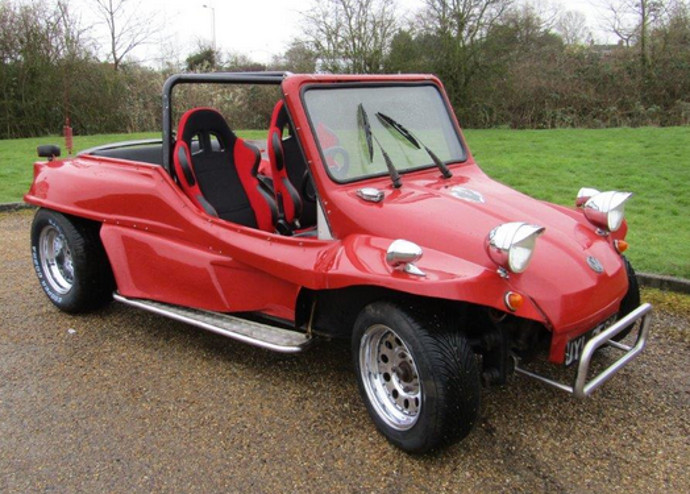 We really liked the look of this 'Roulette Green' 1967 KG which, according to its description, was imported to the UK in 2012 – from the States we presume – restored and UK registered in 2014. It certainly looks tidy enough and the fit of the hood is excellent. We'd hazard a guess that the seats have been retrimmed at some point, but it looks like it's all been done very well. The low recorded mileage of 88,821 is tempting too. Tantalisingly, it started with 'no reserve' but obviously the buzzing Anglian crowd soon twigged just how good it was and the winning bidder paid £15,225.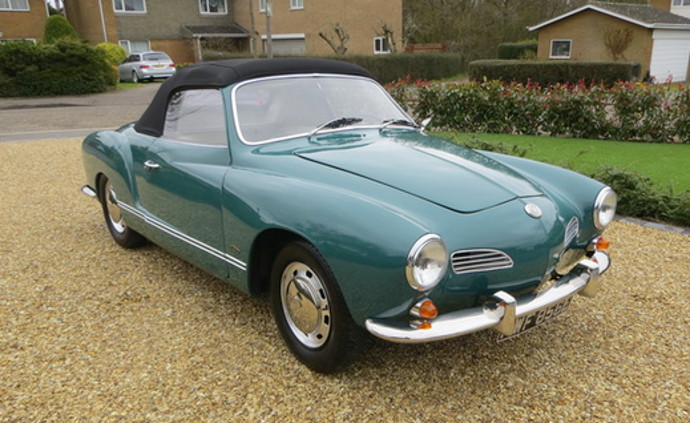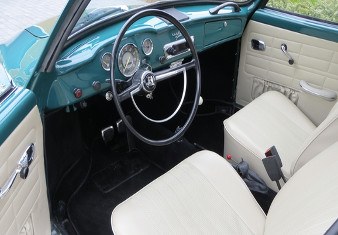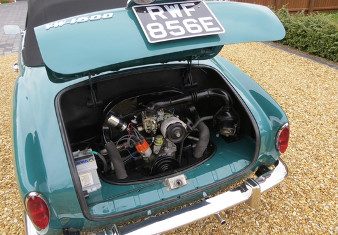 In our opinion the Corrado has always been undervalued and to an extent this still rings true because this tidy looking 1992 G60 which, despite exceeding its £2,500-£3,500 estimate, only made a paltry £4,410. It was described as having four former keepers, 98,000 miles and an assortment of old invoices. Importantly, a new supercharger was fitted in 2007.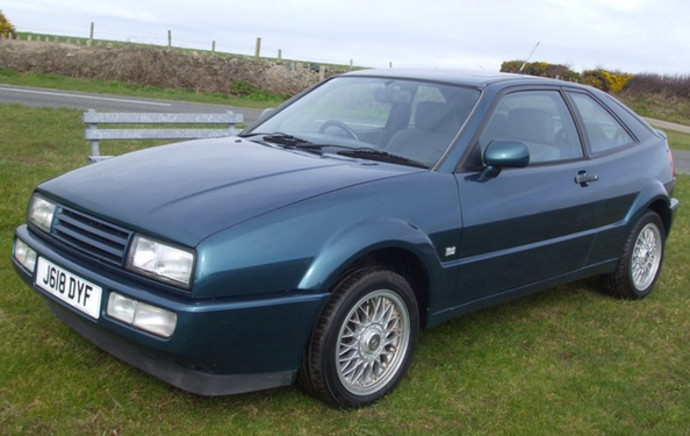 Bay Window Buses always create a wave of interest at auction, and this gleaming '73 Westfalia was no exception. According to its description, it's recently undergone a full restoration which has included a bare metal respray in its original Chianti Red. It's also had a reconditioned engine fitted which is why the recorded mileage is down as 14,000 miles. Again, the fact that it entered the sale room with no reserve got bidding fingers twitching, hence the fact that it eventually sold for £23,625.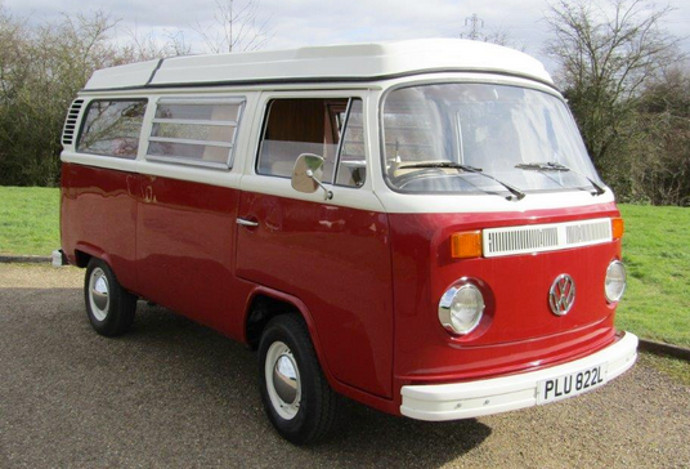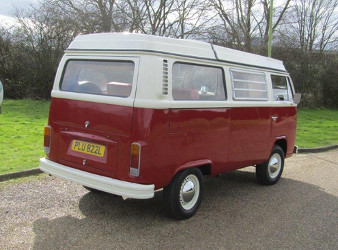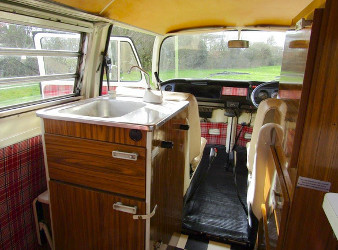 Mk1 Golf GTi values are rocketing at the moment and this 1981 1600 example proves it because despite entering the sale with a tawdry estimate of just £3,500-£4,500, it sold for £7,560. Still, it does look good; incredibly original and solid. Moreover, it was being sold with the first tax disc and 24 expired MoT certificates the latter of which obviously help verify the odometer reading of 131,000 miles.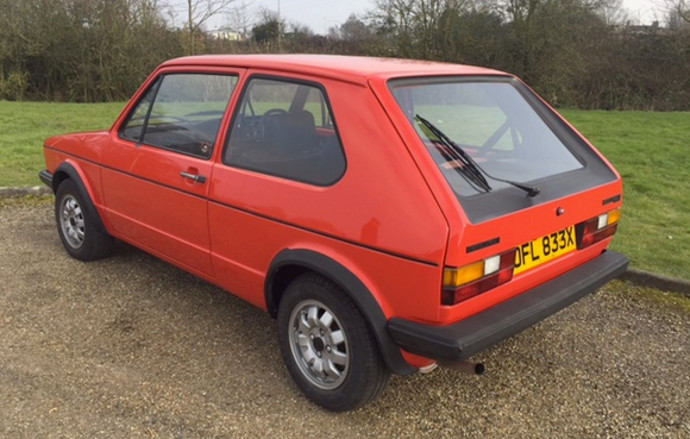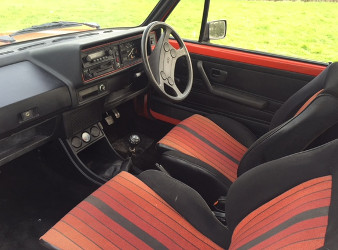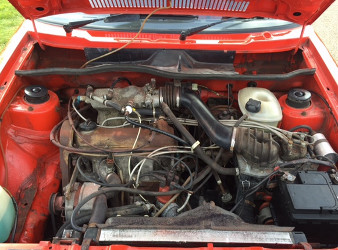 The spare wheel in the boot looks like it's never been on, the bodywork is as straight as a die, the original pews look in good nick and most important of all – it hasn't been got at which is a massive bonus. Indeed, with fewer and fewer original early Mk1 GTis coming onto the market, it looks like the buyer came away with quite a bargain!
Ian
The opinions expressed here are the personal opinions of the author and do not necessarily represent the views and opinions of VW Heritage
All photographs: Anglia Car Auctions