It's that time of year again! We're hosting the ultimate trolley dash to help give your VW that essential winter spruce up and there's £1,000 worth of VW parts up for grabs, plus four runner-up prizes of £250 to put towards your list of parts. All you have to do is create your ultimate 'wishlist' to enter…
Yes, it really is as simple as that. For a chance to fund the next raft of repairs or upgrades to your beloved Dub, just browse our website and click to your heart's content. If you get lucky, you'll get the parts you've selected – up to a value of £1,000. Or £250 if you're one of the four runners up…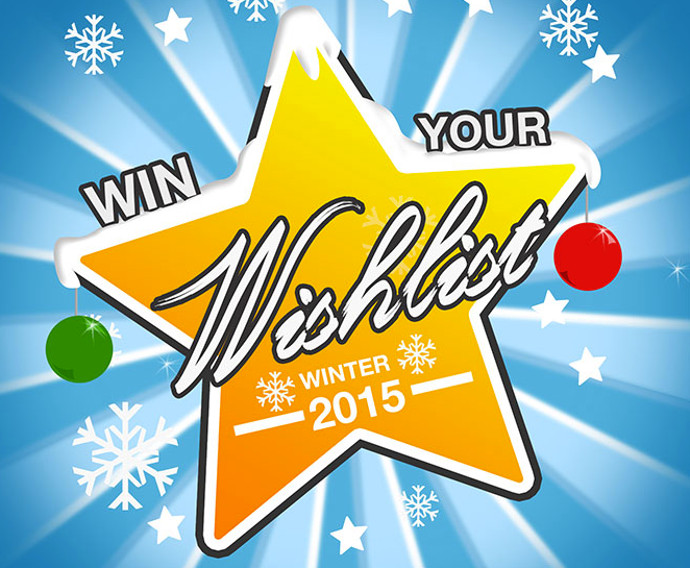 Here's how it works. First you create a wishlist – you do this by clicking on the 'Add to wishlist' button for any of the parts you require. Clicking it will automatically add that item to your wishlist.

With your wishlist taking shape, you can manage the list via your account or directly by clicking the wishlist button on the top navigation of the website here.

You are then automatically entered into the competition to win £1,000 towards your selection, although bear in mind that if you only select £100 worth of parts, if you win that's all you'll get. Select £5,000 of kit and,  if you get lucky you'll bag £1,000 for nothing!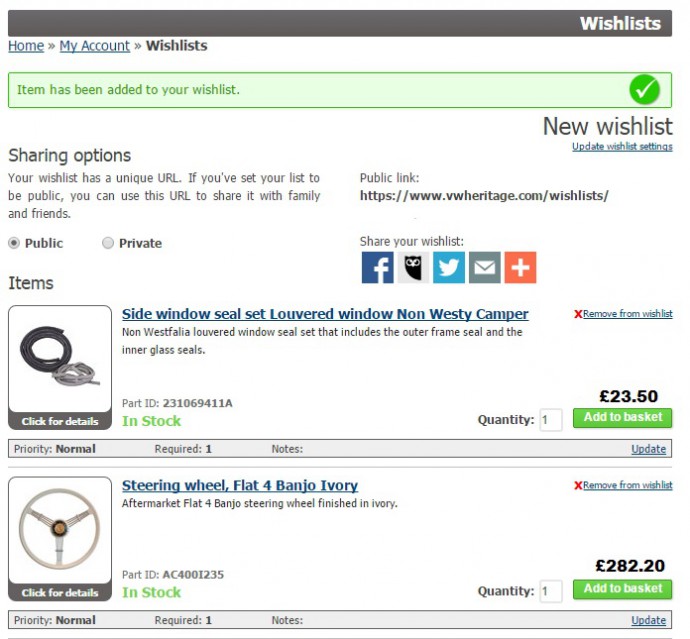 We appreciate you're all in it to win it, but creating a wishlist has other benefits even if you don't strike gold. It can help with project planning, and if you want to click 'buy' further down the line, you'll already have a shopping basket full of the parts you want.
The competition closes on December 23rd 2015 and we will draw a winner on the 24th, so if you are one of the lucky winners, you could be celebrating Christmas Eve in style this year! Good luck…
For terms and conditions, please see the website page here.
Ian
The opinions expressed here are the personal opinions of the author and do not necessarily represent the views and opinions of VW Heritage