VW-engined two-seater specials don't get any more 'special' than this 1954 Denzel, currently advertised on the www.carandclassic.co.uk website here. One of just 65 made, this retro air-cooled beauty could have given the Porsche 356 and Speedster a run for its money at the time…
The Austrian Wolfgang Denzel started making cars after WW2 by fitting glass-fibre bodies on VW Kübelwagen chassis. He went on to produce steel and aluminium sports car bodies based initially on VW Beetle floorpans, and on his own bespoke box-section chassis from around 1952. They were sold under the name 'WD' before the nomenclature 'Denzel' was adopted in 1957. Engines were Beetle derived but usually highly modified with Mahle crankshafts, pistons and cylinders as well as twin carb setups, allowing him to extract as much as 86bhp from a humble 1.5-lire unit. The majority of the tinware on the engine was unique to Denzel.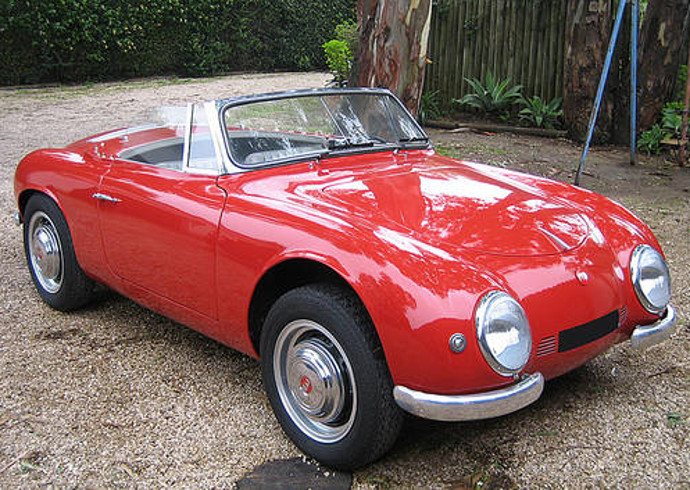 Denzel was also recognised for its engine upgrades which added more poke to the original 36bhp Beetle engine, the kits being sold during the late '50s and '60s through a limited number of outlets in Southern California.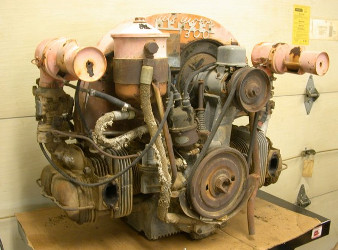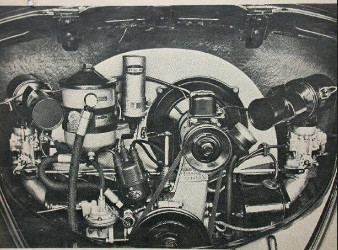 With top drawer build, sporty designs and Teutonic engineering throughout, the Denzel was possibly the closest anyone got to the Porsche Speedster and 356 – but alas, it was never able to fully shake off its VW underpinnings. Despite many owners later fitting Porsche engines, it was (wrongly) criticised for its flaccid performance and the car building enterprise folded in 1960, with Denzel himself concentrating on the garage and car import side of his business instead.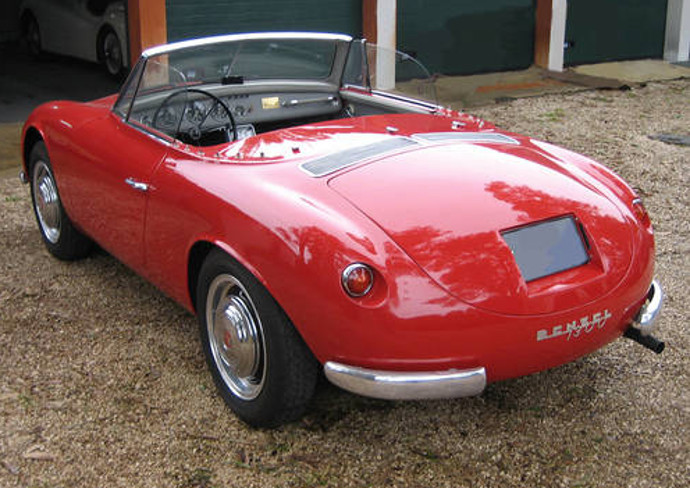 This example, for sale in Belgium, is a rare 1954 competition car and belonged originally to a Portuguese aristocrat and Denzel importer called Don Antonio Guedes Heredia who campaigned it in various national motorsport events. Recorded in the production listing as DK32, this particular model is a WD1300 Super Sport, although the nephew and grandson of the first owner have confirmed that it was originally imported new into Portugal with a 1500cc racing engine.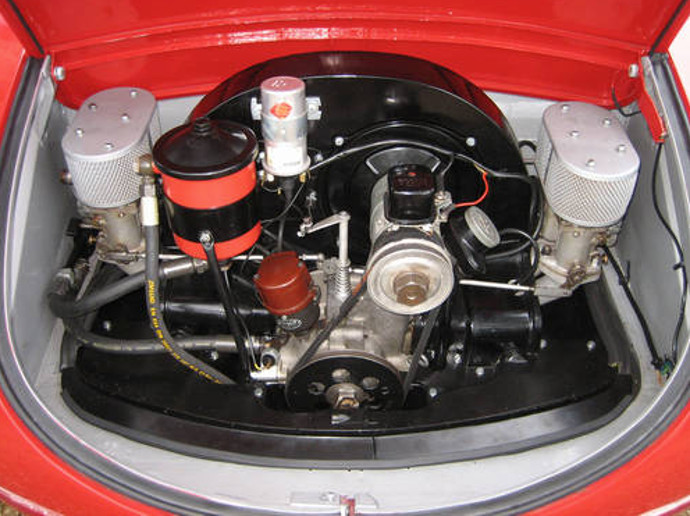 Having established a good relationship with Denzel himself, its original owner was afforded the luxury of being able to treat the car to a complete overhaul at Denzel's Vienna workshops in 1959. At the same time it was fitted with the latest bodywork, given a hard top and updated mechanically – the original problematic 1500cc engine being replaced by a 1300cc unit. The work was documented in a 2008 book on the company.
The first owner eventually sold it in 1981 and it passed through the hands of two subsequent owners before its current custodian took possession in 2012. Having been off the road for two decades, the rare two seater was then restored from the ground up – not that it was all that bad in the first place, having survived in remarkably original condition.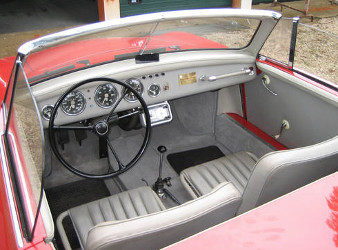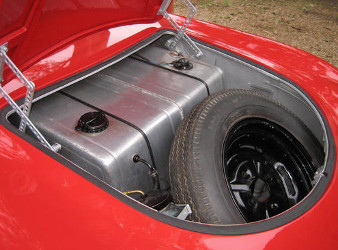 It's incredibly rare (only around 30 are thought to still exist) and because it has such a comprehensive history, it's obviously a highly desirable item. Arguably, it's more sought after than a similar period Speedster or 356 – and this is reflected to an extent in the asking price of 475,000 Euros (£340,000)…
Ian
The opinions expressed here are the personal opinions of the author and do not necessarily represent the views and opinions of VW Heritage.