Even if new shape Beetle's aren't your bag, it's difficult not to be slightly intrigued by the RSi. It's a fully-fledged stripped out hooligan of a car – and judging by the number registered for the road (or not, as it happens) it's becoming one of the rarest commodities on the VW scene…
Conceived as a testbed for the R32 Golf, the Beetle RSi was produced in a limited run of just 250 cars from 2001-2003 and featured a storming 3.2-litre VR6 under the bonnet, mated to a six-speed manual 'box and VW's iconic four-wheel drive 4Motion system.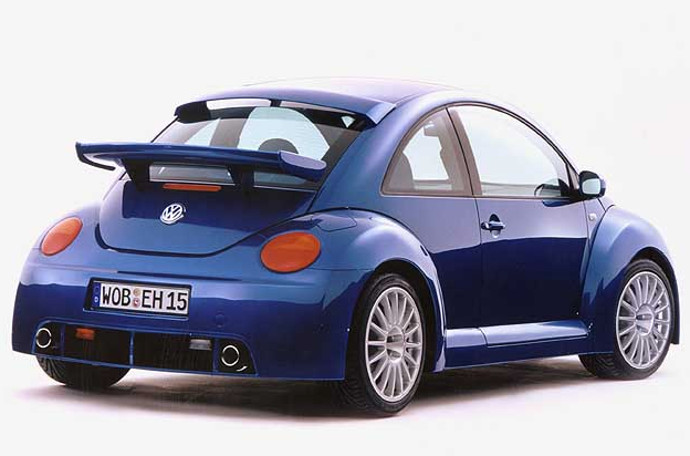 Visually, it looked totally bonkers with its widened wings, deep front and rear spoilers, sideskirts and its mahoosive whale tail rear appendage. The wheels were pretty special too, being 18×9 OZ Superturismos. Most examples were silver, but a few appeared in blue – and these really stand out.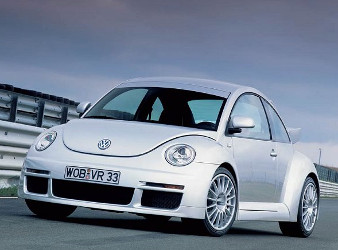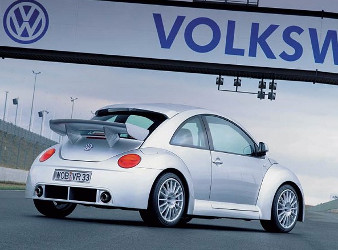 Allegedly Porsche had a hand in tuning the Beetle RSi's suspension, which was wildly different to the stock new Beetle, but in fact this was done in house at VW Motorsport. Either way, it's rock hard – and despite the high-ish profile of the roofline, it still handles like a go-kart.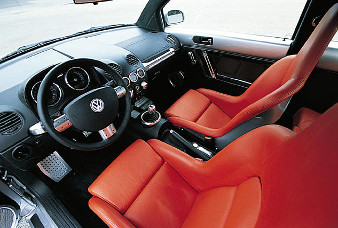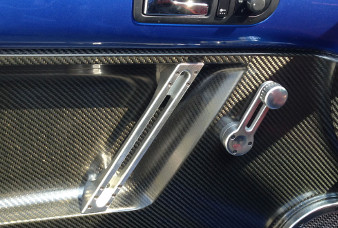 Inside it's a retro thing of joy with the use of carbon fibre, billet aluminium and retina blinding colour schemes. The pews are deep, hip hugging Recaros and in an attempt to keep weight down and in line with its stripped out racing theme, VW ditched the electric window regulators so the winding is done manually. Talk about retro!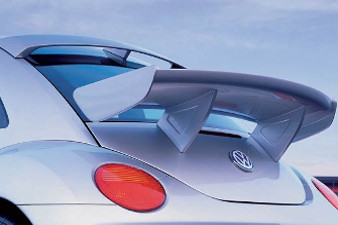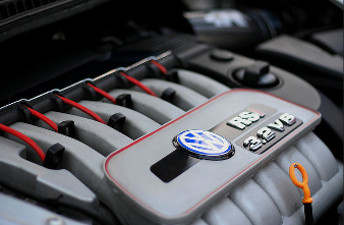 Although it's not the lightest of vehicles, the 225bhp V6 is, as you might expect, sensational. 0-62mph could be reached in just 6.4 seconds, and the top speed was at least 140mph.
Priced at roughly £45,000 new (available in LHD only), the ones that did appear for sale secondhand here were around the £20,000 mark, with some even drifting down to the mid-teens when rocketing fuel costs forced prices to rock bottom. However, we're wondering where they have all gone because currently the only one we've seen for sale is in Holland, and that's back up to its nearly new asking price!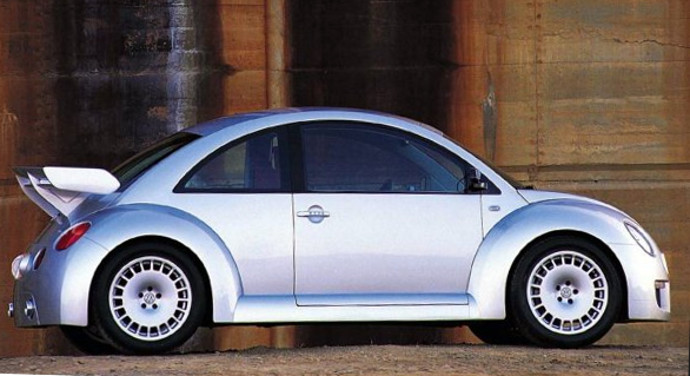 Their peculiar disappearing act is echoed by the number of examples registered with DVLA. According to How Many Left? while there was a single example registered for road use in 2004 and 2005, two in 2010 and one in 2011 – none are currently registered for use on the road with DVLA, with just two being SORN, possibly hidden away in a garage somewhere.
If you do see one for sale, act dumb and go in with a silly offer because as far as we can see values can only go one way from here on. Ones that are totally original with their original badging, wheels and trim are best because these will be the best investments long term. Blue ones, because of their rarity, may command a slight premium.
Ian
The opinions expressed here are the personal opinions of the author and do not necessarily represent the views and opinions of VW Heritage.