It's always great to see what VW fans are up to around the world, so we were happy to receive these photos from our German friend in South America, Ralph Aufderheide, of the "Internacional Rallye de Escarabajos" (International Beetle Rally) at Lake Chinchaycocha, the largest lake in Peru, 4000m above sea level.
Many of the competitors seem to be fielding Brazilian Beetles, which are an unusual combination of small window bodies (pre 1965 in Europe) with later wings, bumpers and panels, though there was also at least one Oval window car.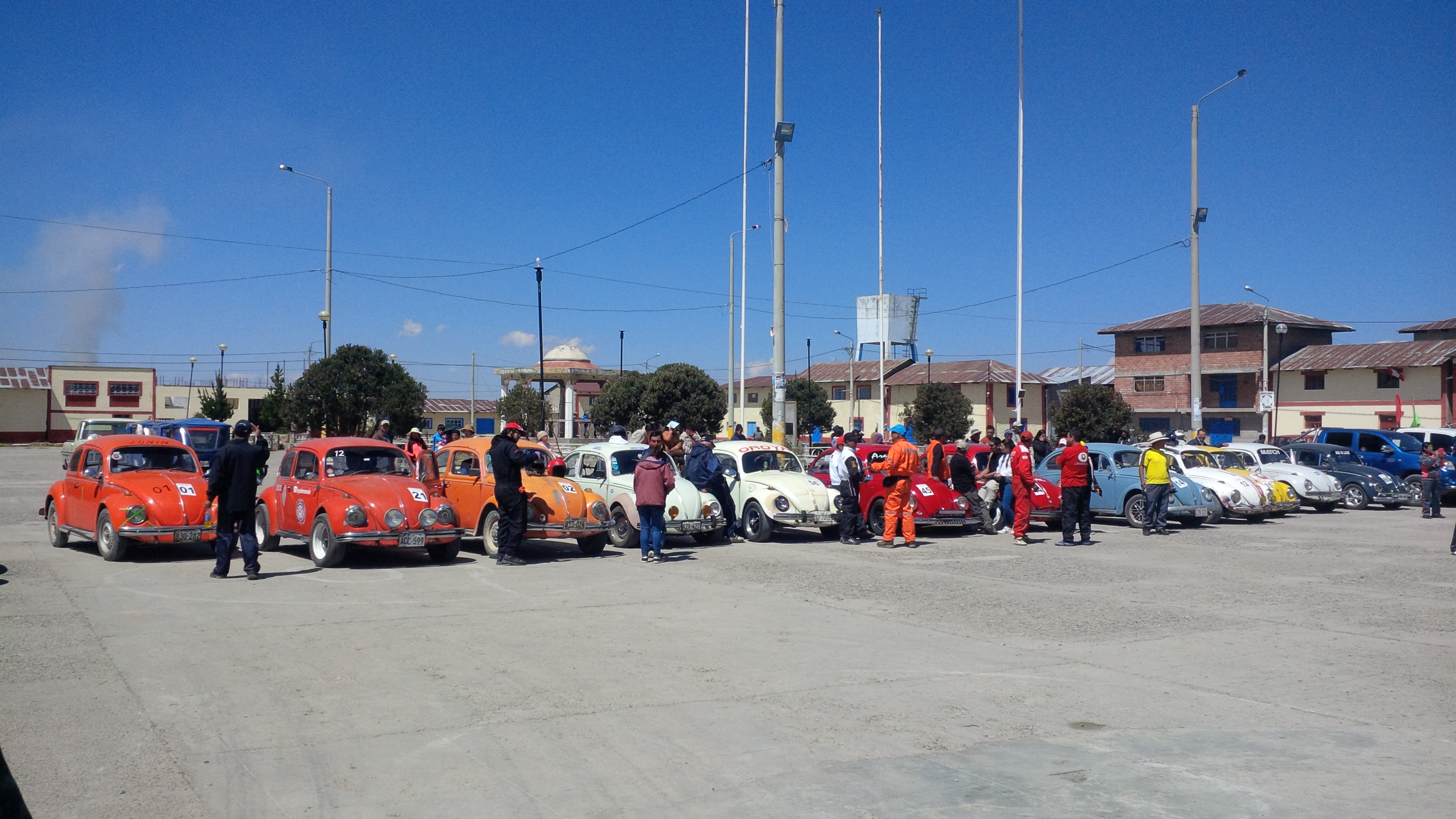 Ralph tells us that his plan for the organised rally was simple – after a third place finish in 2014, with an only mildly tuned 1600cc motor, the new 2 litre engine, that had been installed in the car since last year, was sure to bag an easy first place. Victory seemed certain.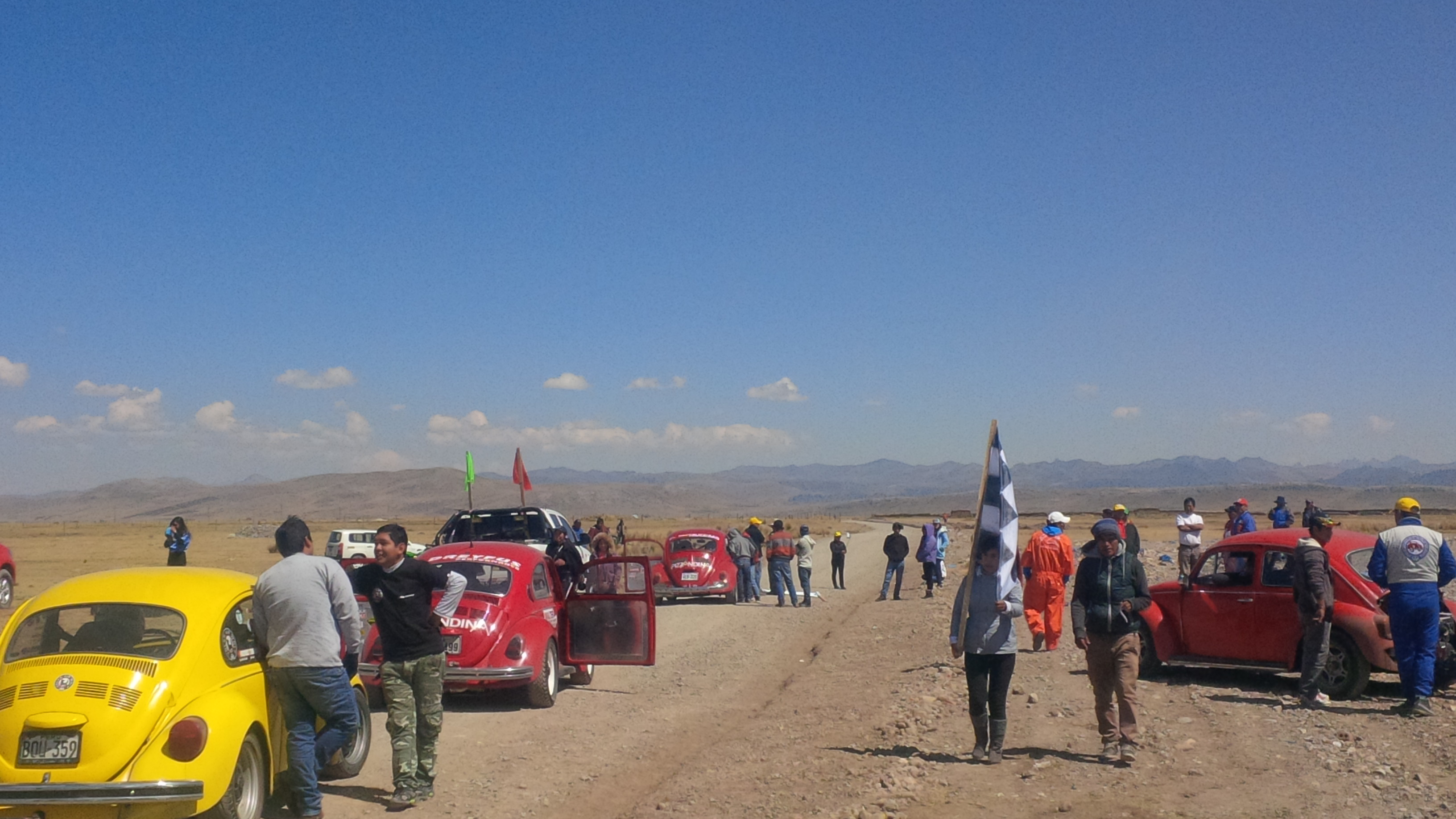 However, it turned out that he wasn't the only one to have had the very same idea, and the Peruvians had not been shy when it came to tuning their own cars. Consequently, defeat had to be graciously admitted to the guys who brought the 2.2 litre motor….the other guys with the 2.3 litre…. and last but not least, the team with the 2 litre turbo equipped Beetle.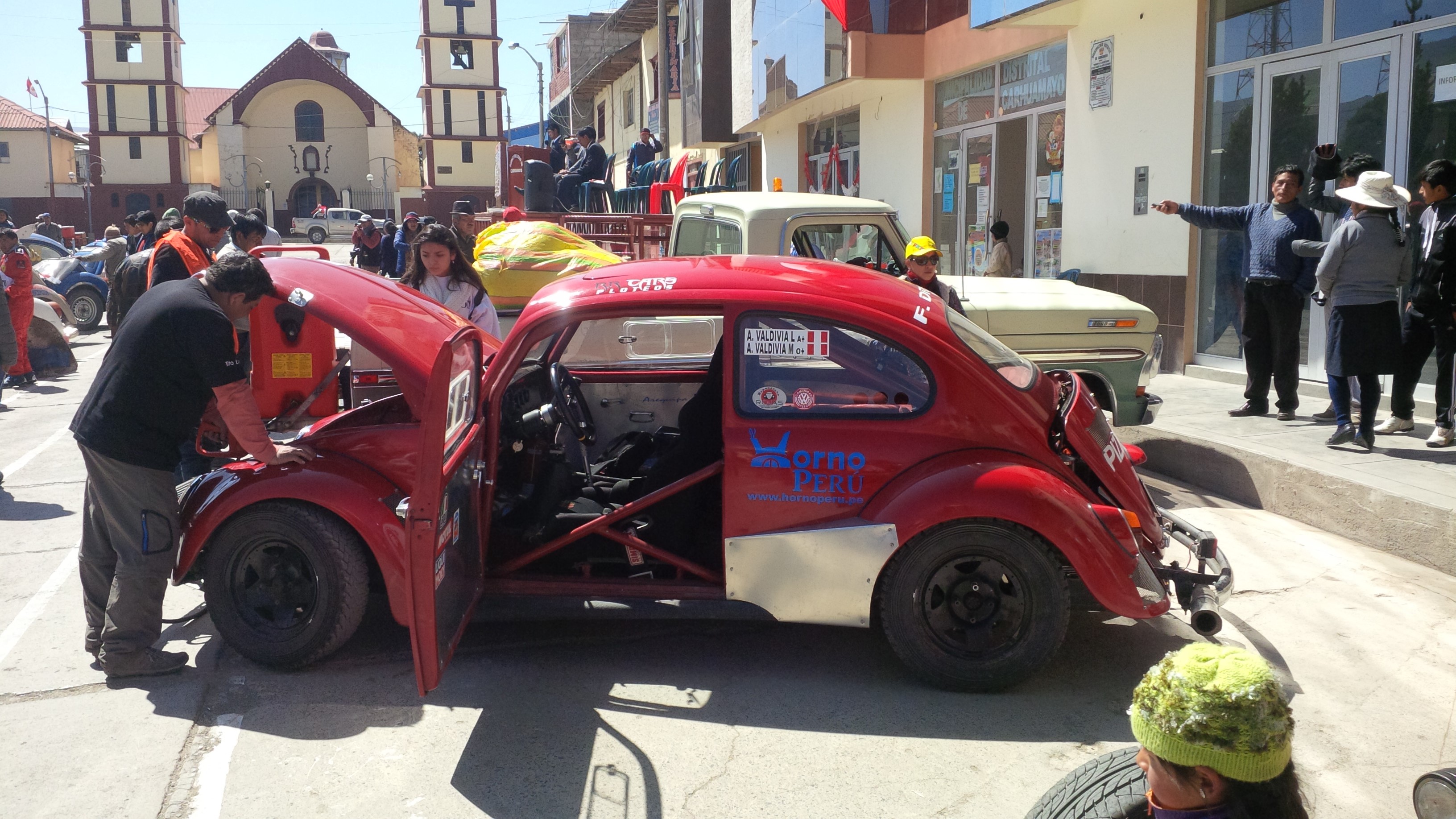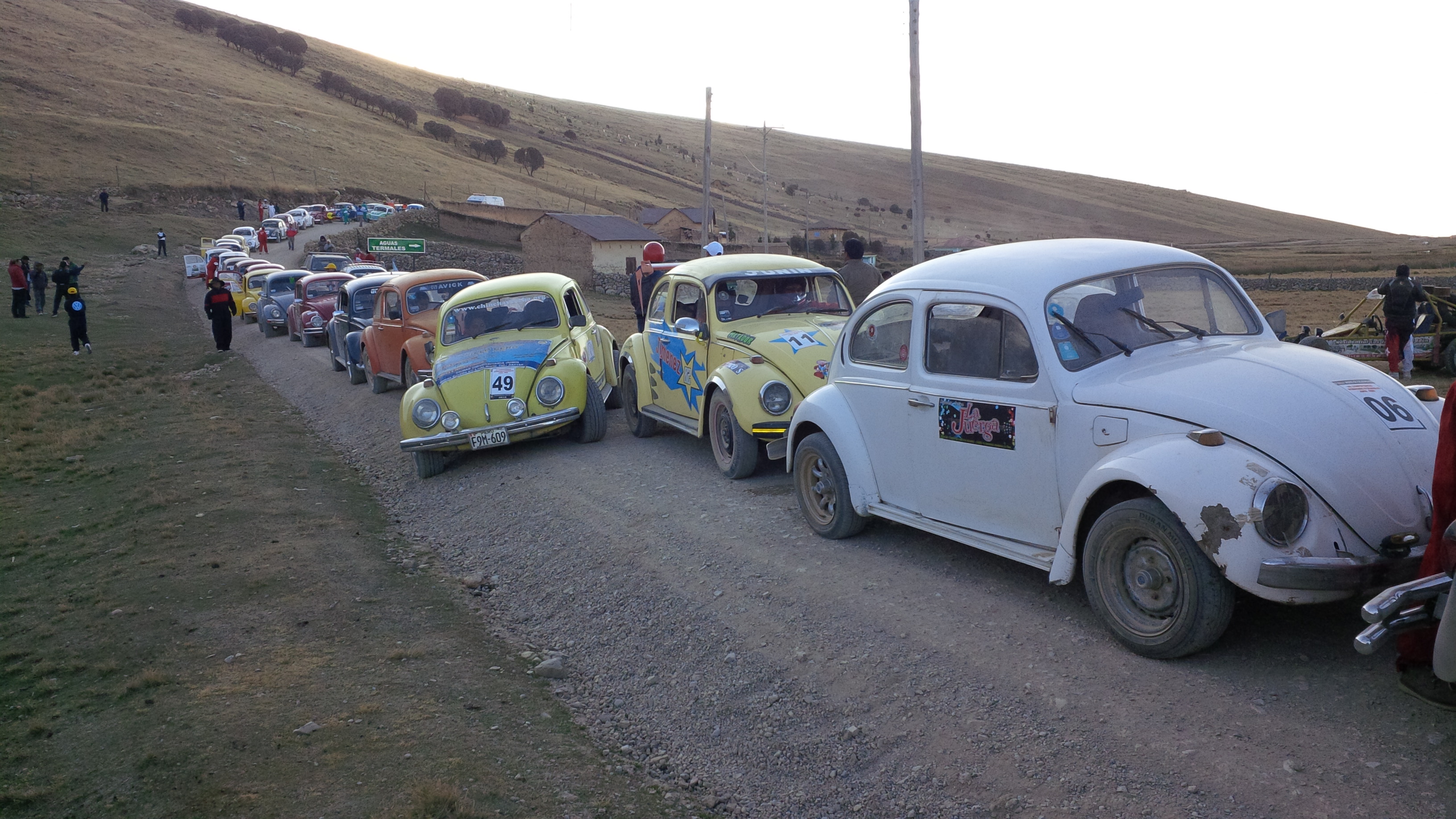 Due to a combination of the increasing speeds and the state of the roads – which are said to be less than billiard table smooth – Ralph mentions that his motto for next years rally will probably be "it's not the winning, it's the taking part that counts". Although who can say what will happen once he actually gets behind the wheel?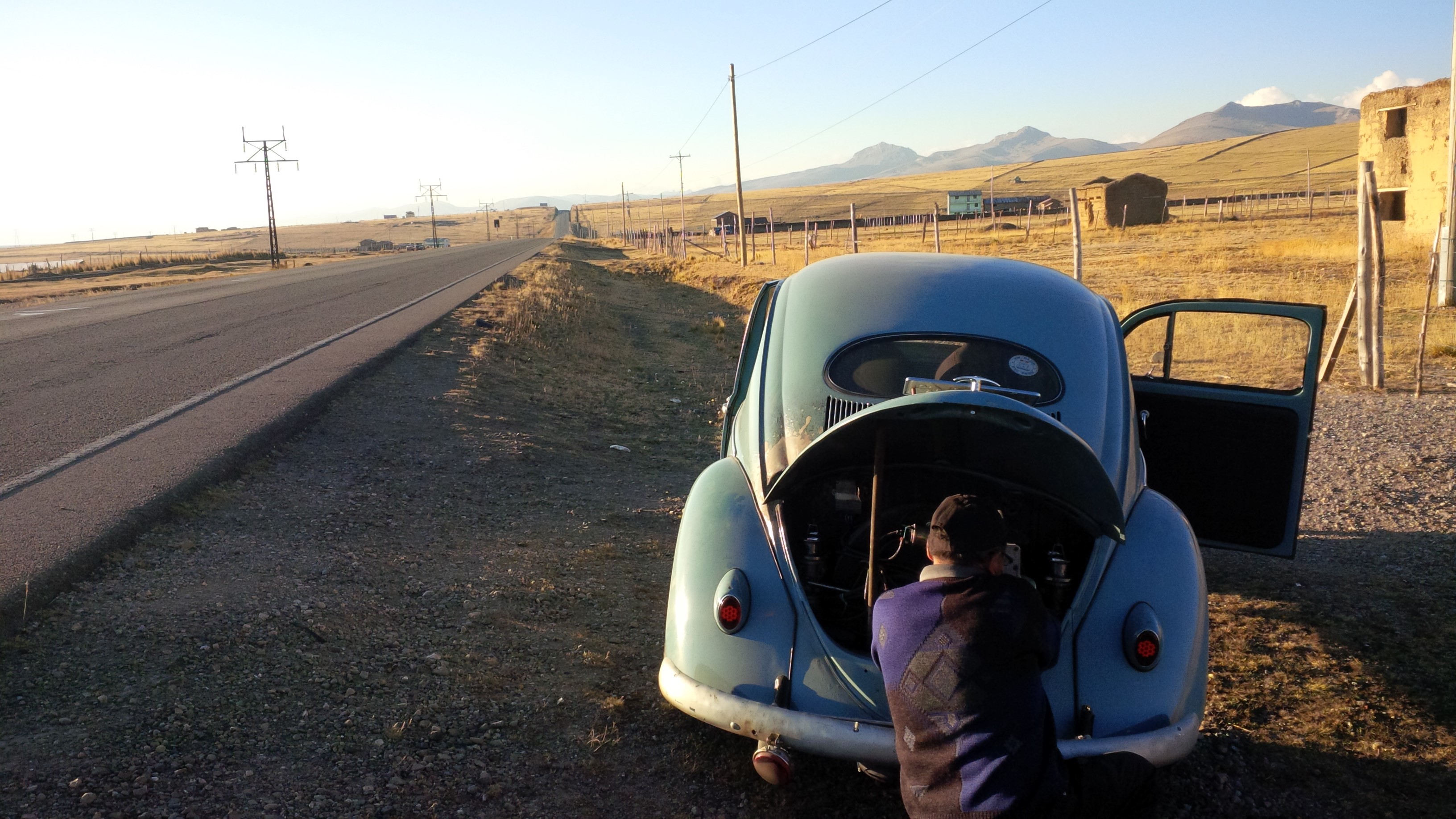 We can only wish further success to the event in 2016 and all our Beetle driving friends in Peru. Long may they continue.
James
The opinions expressed here are the personal opinions of the author and do not necessarily represent the views and opinions of VW Heritage