We've all got used to seeing modern roadsters and cabriolets with their handy retractable roofs, so why couldn't the same concept be applied to a classic VW Beetle? Well, this Greece-based specialist asked the same question – then took on the challenge of creating one…
"The project turned out to be much more difficult than expected," says Ziovas Loannis, whose firm was responsible for the dazzlingly clever Beetle-based 'Bugster'. Yet seeing the gorgeous-looking end result, we can't help but think all their hard graft was well worth it…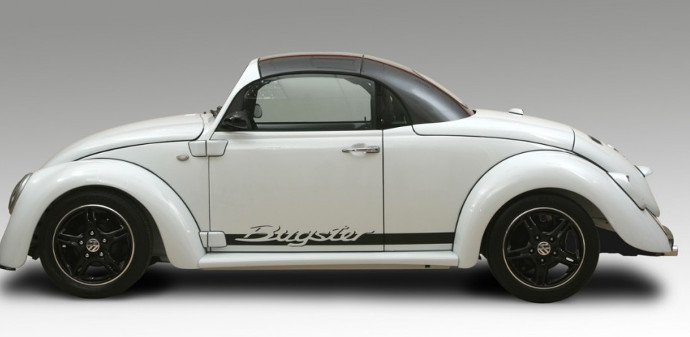 Inspired by the iconic Hebmüller, from a design perspective their aim was to find the best hard top shape to achieve the ideal mix of aesthetics and practicality, and given that the hard top had to be stored in the space where the rear seats once were, it was quite a challenge.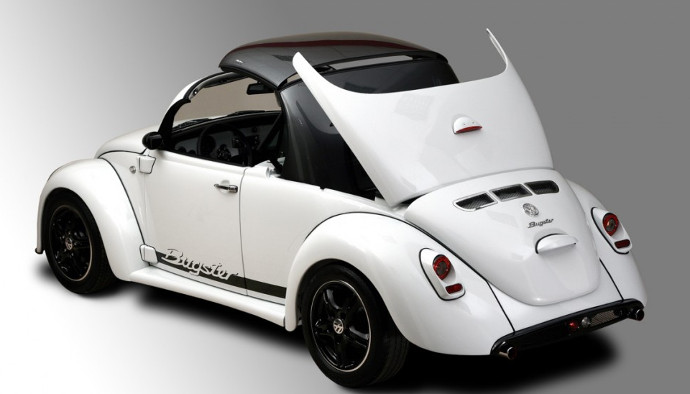 Needless to say, there must have been a good deal of head-scratching to work out a way of accurately lowering the hard top roof section, as well as making the all the various joints flex in the right places.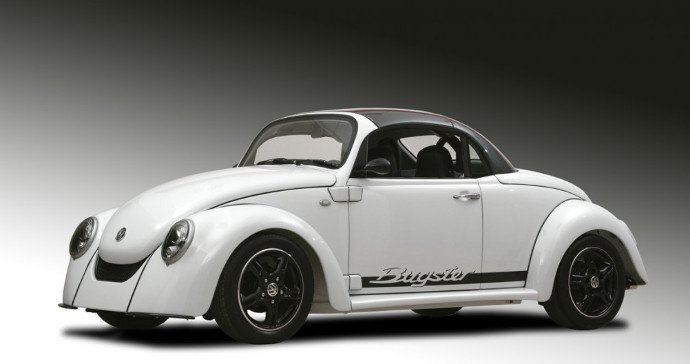 What makes it all the more impressive is that it was designed from the start as a kit, complete with conversion instructions, which meant that everything had to be easily installed – as well as affordable.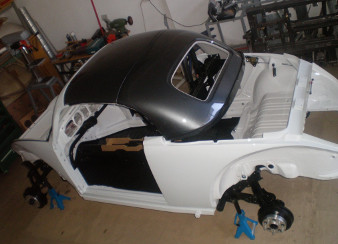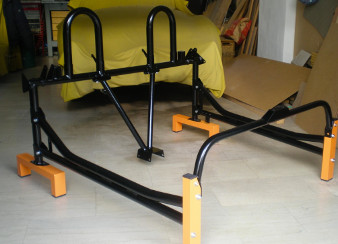 The core constituents of the kit include two sections of the roof, the cover of the roof top itself, the engine cover and an ingenious tubular subframe. This bolts to sections of the donor Beetle shell and is used to reinforce the body and support the roof. Also included, of course, are window glasses, a rear parcel shelf, hinges and roll bars.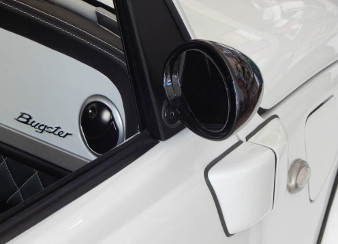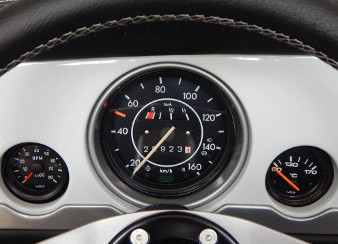 We're not sure how close the kit is to being made available commercially available, or how much it will cost – we'll keep you posted but meanwhile, why not take a closer look here…
Imagine if the kit was combined with some of the excellent Porsche-inspired Beetle creations we've reviewed on the blog – like the UK built Boxster engine beast here and the similarly menacing continental creation here.
The mind boggles…
Ian
The opinions expressed here are the personal opinions of the author and do not necessarily represent the views and opinions of VW Heritage.