It's incredible to think VW once needed a marketing gimmick to attract younger buyers to get behind the wheel of a Beetle. The Jeans special edition was it, and with news of the latest Jeans up! launch we thought, like VW, we'd go back and visit the original denim clad classic…
The original Jeans Beetle, launched in 1974, was based on the 1200/34bhp model with L16M Tunisian Yellow paint, Lemmertz sports wheels, Jeans stickers on the bottom of the doors, rear quarter and bootlid – and, of course, distinctive denim seat coves and doorcards. Chromework on the bumpers, indicators and headlamp rims was also painted black. It was later available in Phoenix Red, Brilliant Yellow and Marino Yellow.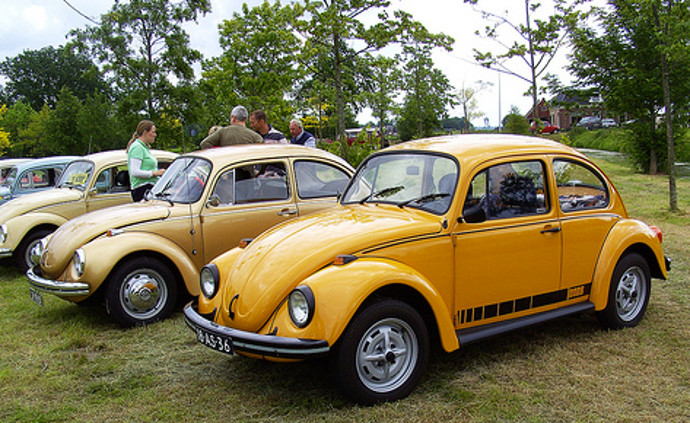 Interestingly, in mainland Europe a 1974 a 'Jeans Kit' was available at local dealers and consisted of decals, seat covers and mudflaps. The kits can be identified by the factory model by the fact that the letter 'a' in 'Jeans' was more legible than on those made at Wolfsburg. There was even a special edition black hubcap made with the word 'Jeans' pressed out of the metal.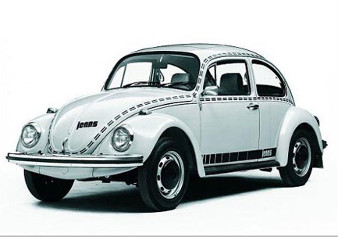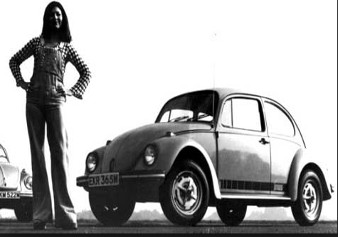 There was also a Jeans model made in VW's South African factory from 1975. It featured rostyle wheels and was available in four different colours. This time, though, it was powered by a 1600cc engine. Total production is only thought to have totalled 1400 examples.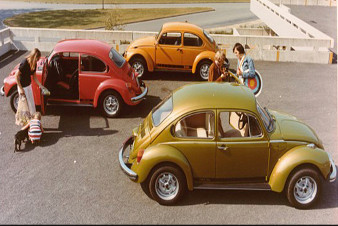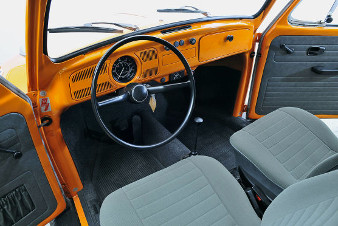 The Jeans theme had a revival in 1982 when the Mexican factory in Puebla started producing a limited edition model finished in black with natty 'Jeans Bug' logos on the side and bootlid. They were later produced in Mars Red and Alpine White as well.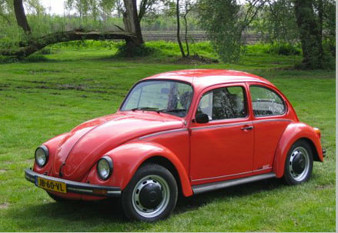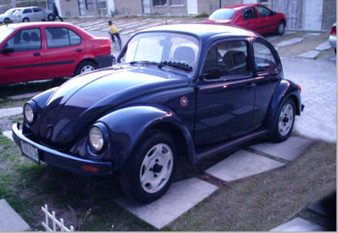 Another Mexican Jeans Beetle appeared in 1994 for the home market only, and then again in 2000 (above) – this time with distinctive alloy wheels being its key distinguishing feature.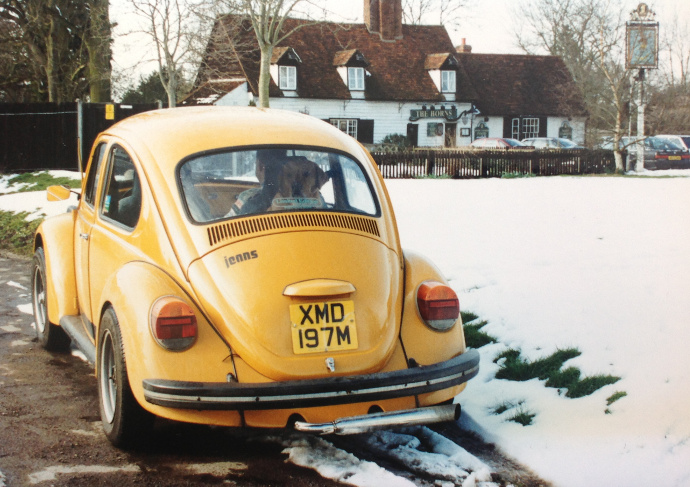 I myself owned a Jeans Beetle (above). It was left-hand drive and I bought it from auction with a cracked screen and a 'zoom tube' for £300. It was actually pretty sound – although ironically, the thing that let it down was the saggy denim seats!
Ian
The opinions expressed here are the personal opinions of the author and do not necessarily represent the views and opinions of VW Heritage