With a stunning new Golf boasting 265bhp making its debut on the banks of Lake Worthersee last week to celebrate the 40th anniversary of the iconic GTI in 2016, and confirmation that there will be a monster 400bhp four-wheel drive Golf R400 very soon, we thought we'd look at some more down to earth but no less awesome options which have been hit by the modding stick from VW's back catalogue…
It seems fitting that Worthersee, which for more than three decades has been the Mecca for GTi fans from across the world, was chosen for the launch of the Clubsport, which is due to enter full production next year in time for the 40th celebrations. And prior to that the super Golf R400 is likely to be making its debut at Frankfurt this September.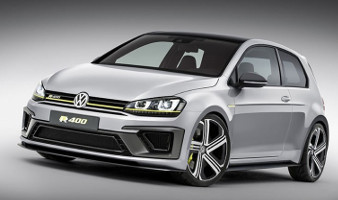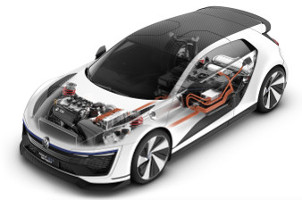 But we think it would be a mistake to overlook what's gone before, especially when there's the option of snapping up something just as unique and almost as quick for a mere fraction of the cost. Here's some cars from the classifieds that we think might tempt…
First up we found a R32 4WD Corrado on the Club GTi forum which has had £30,000 spent on it and is said by its owner to run, drive and stop just like an R32 Golf but in a Corrado shell. The spec list includes R32 engine, Schrick cams, custom six-branch manifold a full 4WD running OE Haldex setup, KW coilovers, four-pot Brembos, Recaros and a whole lot more. And the price? Well, the Reading owner states that he will listen to sensible offers…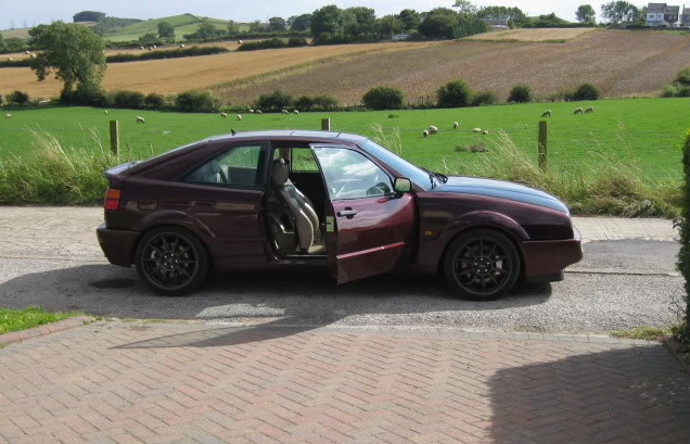 Tantalisingly different is this Berg Cup look wide track Mk1 with 400bhp which we saw on Edition38.com. Again, the spec is impressive and includes an 1.8v turbo engine, AEB large port cylinder head, forged pistons, Schrick cams, Jabbasport manifold and a whole host of other goodies from the Golf tuning holy grail, all orchestrated by top Lancashire builder ADE Tuning. Other features include OMP seats, a digital dash and Compomotive alloys. Despite costing a wallet-worrying £30,000, it could be yours for just £12,500 in its current state, £10,500 with a stock AGU 1.8T dropped in or a meagre £9,000 minus running gear.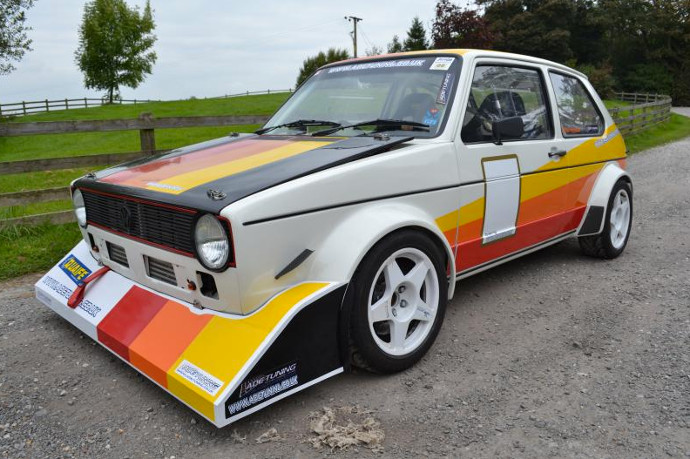 Finally, how about this beautifully prepped 1989 Mk2 Golf Syncro spotted on Dubforce. It's the result of five years work and features a 3.2 V6 Audi lump under the bonnet which is good for 250bhp, Mk3 Recaros, genuine G60 Sebrings and all manner of other carefully considered and possibly well executed tweaks that have transformed it into quite a lethal retro high-powered rocket.
The only fly in the ointment is that it's being stored in Poland, but we hear it's a nice place to visit during the summer and you can get cheap flights to Gdansk. The fact that it's being sold for a very reasonable £7,500 adds to the attraction…
So what are you waiting for…
Ian
The opinions expressed here are the personal opinions of the author and do not necessarily represent the views and opinions of VW Heritage