As a bang-up-to-date daily to accompany your vintage Dub, the Volkswagen T5 is the coolest, most practical thing you can buy. Moreover, if they end up holding their value like VW's other transporters, you'll be sitting on a bit of an investment if you buy one now. So here's our guide to picking the best
The T5 is currently one of the coolest, most versatile vehicles available and the market is understandably mad for them at the moment. Bigger and more modern in every way than the T4 it replaced in 2003, there's a T5 model out there to suit all needs – including panel vans, campers, caravelles and nine-seater minibuses. With a choice of two wheelbases, three roof heights and four weights – the maximum payload being an impressive 3.2 tonnes – along with a variety of options to do with the sliding side doors as well as the tailgate, it's no wonder it's become such a firm favourite among those wishing to put their own stamp on things in terms of customising and camper conversions and with a wide range of parts for T5 now available from our website it's easier than ever.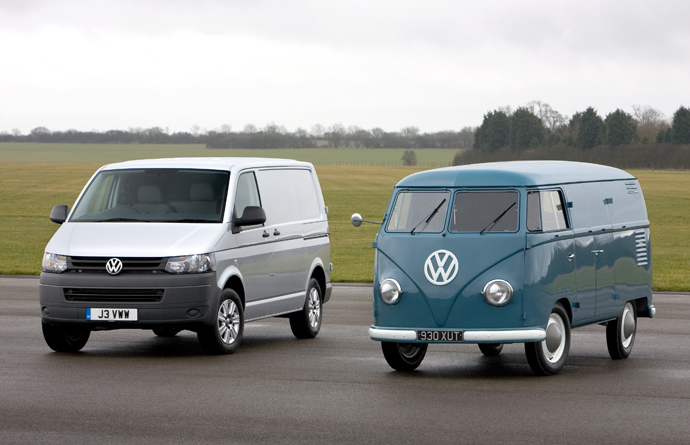 These aspects, along with the kudos of that classy and familiar VW emblem on the grille, helps explain the explosion of interest in the T5 as a lifestyle vehicle. However, you need to take care when buying because there's a lot of dross in the classifieds. To help you sort the rough from the smooth, these are the main things to look out for…
Engines
There was a choice of two different diesel engines in the T5, producing a total of four different power outputs; the 1.9 PD offered either 85 or 105bhp, while the more torquey five-cylinder 2.5-litre was available in 130bhp or 174bhp guise, the latter getting the option of VW's 4Motion four-wheel drive technology. There was also a 114bhp 2.0-litre petrol offering, but it's relatively rare.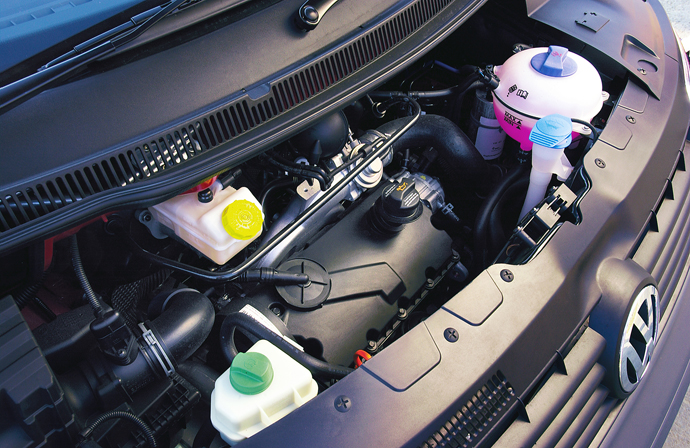 While the 2.5 offers a lot more poke than the 1.9, making it better for long, fast motorway jaunts, it also suffers more problems – not least the fact that the incredibly complex timing mechanism means that many specialists wince at the prospect of working on them. The 2.5-litre is also prone premature camshaft wear, the first symptom of which will be a misfire from cylinder number 2 – plus, it's also more susceptible to the injectors moving around in the head due to the fact that they are bolted down on just one side, which means that when under load they try to lift themselves out of their seats. When this happens, fuel moves into the head and subsequently into the sump, and if the level gets too high, it can find its way into the turbo and cause the engine to over-fuel and run on with dire consequences, bending rods and basically rendering it unmendable. The water pump on the 2.5 can also fail – the seal either leaks coolant into the engine oil or the bearings fail and it pumps water out of the overflow on the rear of the engine. If you find a vehicle with low coolant, this could be why. The 1.9 is arguably a more bulletproof engine – and because it's used in a variety of VAG cars, they are far easier to get hold of should problems arise post-purchase.
The 1.9 employs a cambelt which should be replaced every 80,000 miles or five years, while the 2.5 is gear driven and is thus virtually maintenance free – although it's necessary to change the freewheel and elastic drive coupling at around 100,000 miles which can be expensive (£500+).
Post-2010 facelift T5.1s feature a totally different 2.0-litre turbodiesel unit – it was available in 83bhp, 101bhp, 138bhp, 177bhp guise and this is altogether smoother, more efficient and more reliable. There was also a 114bhp petrol unit, but again you'll struggle to find one. Assuming you bother looking.
Running gear
The 1.9 has the tried and tested five-speed 'box from the T4, while the 2.5 came with VW's new six-speed unit to handle the extra power and torque. A semi-automatic tiptronic gearbox was also available. Driveshaft issues are a familiar T5 headache. The output shaft from the gearbox is simply a push fit with no rubber seal, making it prone to water ingress and rust and when they eventually sheer, you'll end up without drive. It's not a particularly big job, but the parts itself are dear, so you should reckon on spending £500 for fitting a replacement.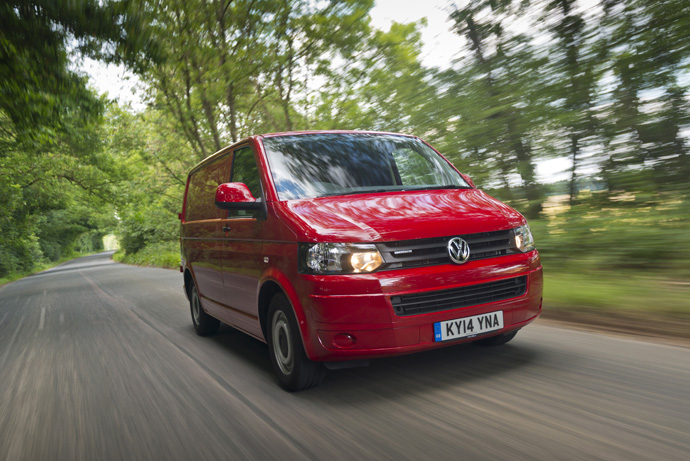 Power steering pumps are gear driven, with the end of the pump sitting in engine oil, so if the seal goes, engine oil can find its way into the power steering fluid causing it to overflow. Having replaced the worn seal, flushing the system and adding fresh power steering fluid may be all that's needed, otherwise it will be a case of buying a replacement pump. Something that always causes concern among potential T5 owners is the dual mass flywheel (DMF) and the fear of having to replace it. It has to be said that driving style has a lot to do with DMFs wearing prematurely – dumping the clutch or erratic acceleration or gearchanges being the reason for their early demise. Engines with wildly mapped ECUs can also push the DMF past its limits, so view with suspicion any that judder horribly while accelerating. Potential electrical woes include issues with the EGR valve, various engine sensors and coilpacks. Here, again, a decent test-drive and systematically checking that everything works as it should will highlight any problems. According to specialists, the consumer unit itself is also fragile – and it's not a cheap item to replace.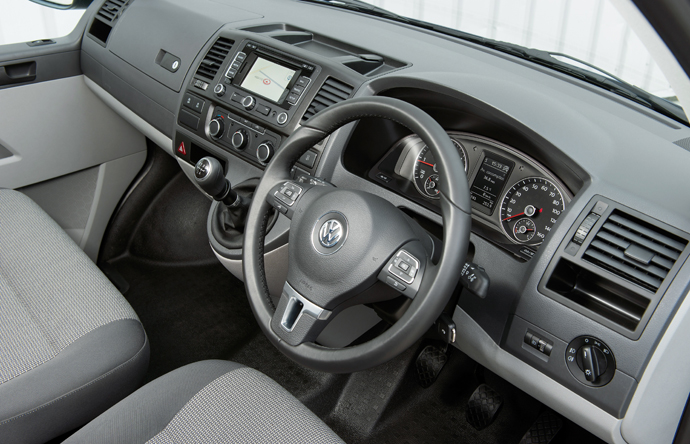 What undoubtedly makes matters worse is the fact that a huge chunk of the wiring harness sits in the head where it's exposed to oil and extremes of heat and soon becomes brittle. Needless to say, when this happens diagnosing electrical problems can prove a nightmare.
As for the suspension, top strut mounts and bearings seize and wear and when they do they will begin to knock. If it's not that – then suspect worn anti-roll bar bushes or droplinks – listen out for any untoward noises as you drive over potholes or up a lowered kerb.
Other considerations
It goes without saying that shorter vans look better, but if inside space is important (say, if you're planning a camper conversion) then you will be better off with a LWB. There's always the option of buying a panel van if you can't afford a Kombi and get a specialist to convert it which is a cheaper solution. As a guide, rear side windows windows are around £150 a pair to fit.
Spec is also important with air conditioning being a must for most and items such as swivelling front captain's pews are always a nice option. Bear in mind some really early base spec buses may not have a passenger airbag. Having sliding side doors both sides might also be a minimal requirement if you're intending to carry lots of people and don't need a camper conversion.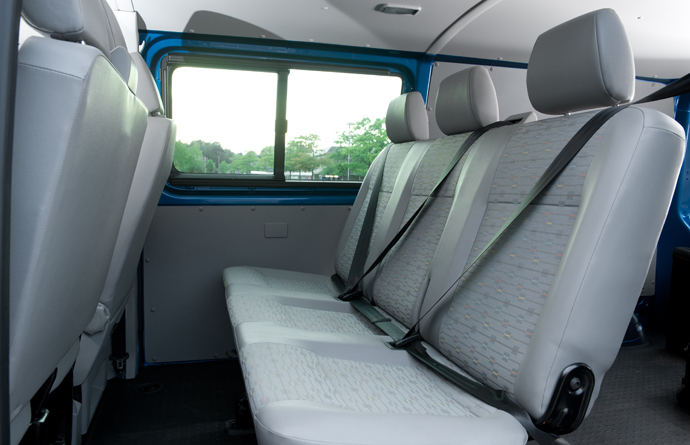 As for the seating itself, some buses have anchored seats which tilt forward, or can be removed entirely, while others (Multivan) have a more flexible sliding arrangement so you can move them back and forth on runners to suit. Choose the arrangement that you think will work best for you. As always, pick an example with a meticulous service history and avoiding ones that have had a hard life as a builder's tool. Beware too buses that have been modified already – original is always best, unless you were going to modify it anyway in which case, you might save yourself some money.
How much?
Due to continued high demand, T5s always fetch good money. A basket case ex-builders van might start at £3500 but realistically, for something a bit more usable, you'll need to start your T5 search with at least £8,000-£10,000 in your back pocket. The bottom end of this range is likely to limit you to a pre-2006 example with quite few miles on the clock. If you want a facelift T5.1, you'll need around £15,000. A nearly new one without too many miles will be in the late teens, early £20ks, while the same vehicle at a main dealer (there really aren't many for sale, so it might be your only option) will be closer to £30,000. The best spec nearly news at a main dealer will be nudging £50,000. If that all sounds a bit depressing take heart in the fact that VW has announced a T6, so when that arrives it may have a small impact on prices. Also take solace in the fact that T5s hold their value – so if you spend a potful of cash on a good vehicle in the first place with a good spec, you should be able to get most of it back come resale time.
Ian
The opinions expressed here are the personal opinions of the author and do not necessarily represent the views and opinions of VW Heritage
This post is also available in: Deutsch (German)Español (Spanish)