For those with illusions of grandeur or a mischievous desire to turn a few heads and probably raise a chuckle at the next VW show, how about this Rolls-Royce Beetle…
"Fire up the Macintosh Jeeves, there's one of those strange motor vehicle thingies that I would very much like the pleasure of purchasing…"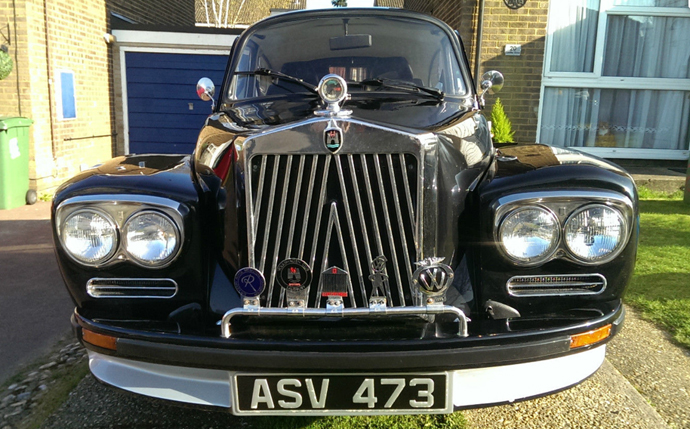 There's no doubt this undisputedly 'different' looking Roll-Royce inspired 1303 Beetle would probably look quite at home in front of Stanford Hall this coming weekend. Although you have to admit, it's unlikely to appeal to the purist – or the shy and retiring…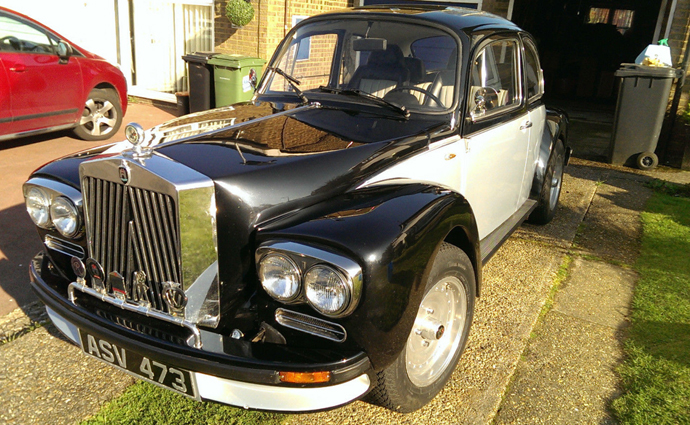 Based on a 1973 1303 Super Beetle, you certainly can't argue with the eBay listing here which describes it as "one of a kind." Obviously the front end's been totally custom made with twin Rolls headlights (from a Silver Shadow) and an auspicious looking chrome grille. Meanwhile, the recognisable Beetle bootlid's also been replaced with something a lot more stately looking. Solid wheels and a black and white paint finish add to the Bug's posh, grandiose demeanour. Inside, too, it's gone all la-di-da with its leather seats.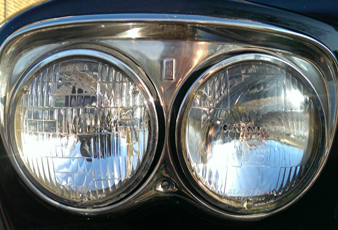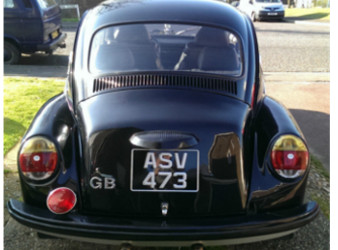 Engine-wise, it's had an aftermarket carb fitted by the looks of it – and there's a rather unusual bespoke looking rear silencer featuring rather purposeful straight-thru tailpipes.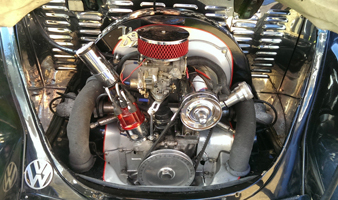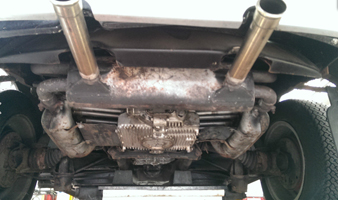 We're uncertain of its exact origins, but it looks like the bespoke bodywork has all been executed quite nicely. Whether those front wings are metal or fiberglass is unknown. Notice the delicate torpedo shaped side indicators by the fuel filler flap? I once owned an Italian-registered Beetle Cabriolet with those and being left-hand drive this could point to the fact that it too originated from Italy. That perhaps also explains why the vendor says the underside is in such fantastic condition with no rust.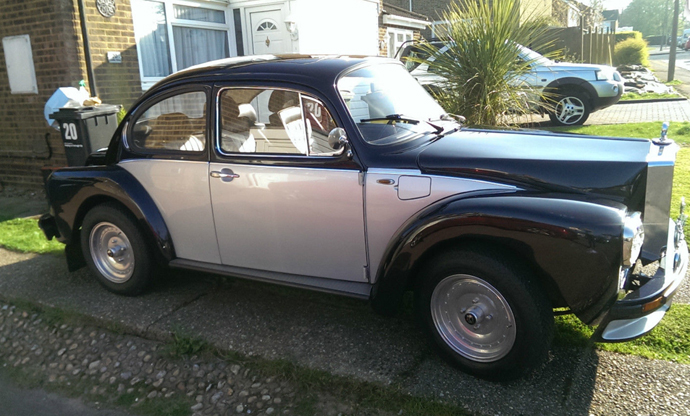 So far, at the time of writing at least, there had just been two bids (just topping £4,000) – but the reserve had not been met. The auction ends Saturday. What do you think?
Ian
The opinions expressed here are the personal opinions of the author and do not necessarily represent the views and opinions of VW Heritage