With the show season pretty much upon us, there's just time to stun the crowds with this totally immaculate 'ready to rally' potential concours winning Mk2 Golf…
It's an '89 GTi Mk2 with just 51,500 miles on the clock and we spotted it for sale at Fast-Classics in Bramley, Surrey for £9,995.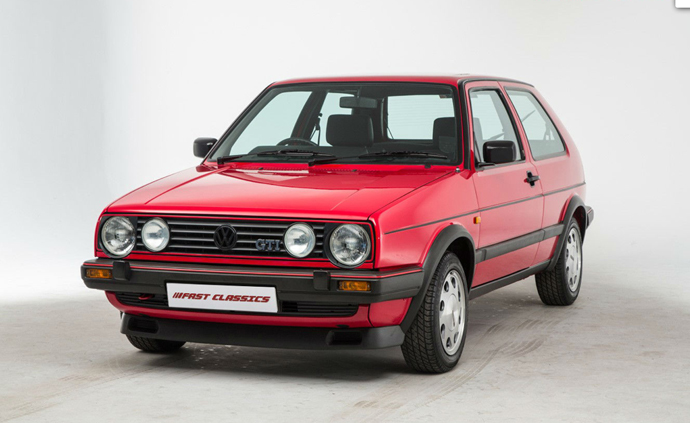 The Tornado Red paintwork is described as being "original and completely flawless." Meanwhile, the various bits of trim, glass and lights are said to be immaculate and the under side and wheel arches "pristine".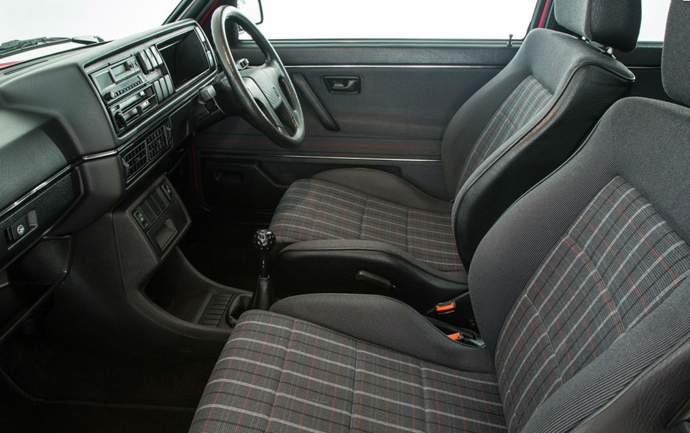 Inside the 'as-new' theme continues by the looks of it and the advert description confirms that it still retains that new car smell. Everything certainly looks untouched, and it's incredible that something over a quarter of a century old has remained in such good nick. From the photos the boot area looks virtually unused. There's also some rare options listed – such as electric mirrors, windows, sunroof and headlight washers. As testament to its originality, there's even the totally period looking Blaupunkt radio still fitted.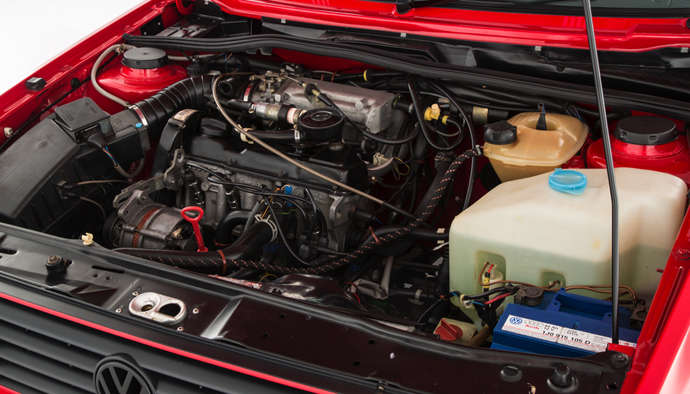 Meanwhile, the alloys are said to be perfect, and there's a matching set of Pirelli P600 tyres on each corner. The underbonnet area also looks spot on, well detailed and refreshingly original.
It's no surprise to discover that the current owner has had it for the last three years and there's only been two previous keepers. Crucially too there's an all-important ring binder full of invoices, and even the original bill of sale. All this gubbins adds to the pleasure of ownership and accompanied by a mug of Horlicks and some Rich Tea biscuits provides hours of fascinating reading once you've finished cleaning and polishing. All the MoT certificates are there to verify the mileage.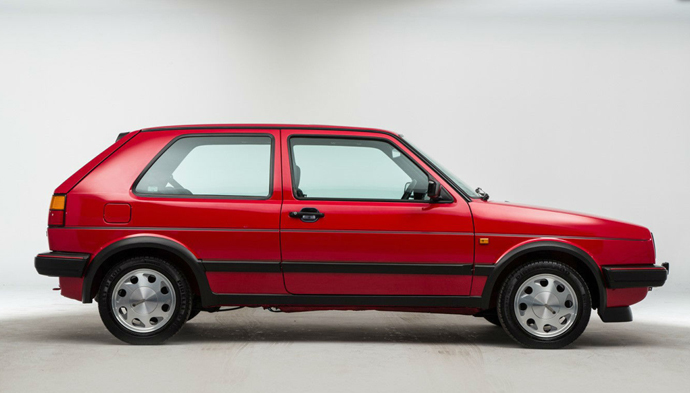 But here's the interesting bit. Apparently there's a wad of old Concours competition winner's certificates, indicating that this car has already enjoyed success in the past at shows… What's more, there's also the all-important 'marking sheets', so there's even scope for the new owner take things on a stage and improve on anything it may have been marked down on previously, allowing the car to scoop more trophies…
Given the spec, condition, mileage – and not forgetting the difficulty finding a Mk2 Golf that's this original, surely it's a snip at this money.
Ian
The opinions expressed here are the personal opinions of the author and do not necessarily represent the views and opinions of VW Heritage