The first of our VW Heretics club meets took place last night; we have been running these events for 7 years now, and this turnout has to have been the biggest yet! 
For 3 hours on a sunny Thursday evening our Shoreham-by-Sea HQ was transformed into a VW Festival, it was quite something! Hundreds of people enjoying the vehicles, the music and the atmosphere; Whatever your Volkswagen preference there was a vehicle to tickle your fancy; in fact if you'd rather a Porsche there was a couple of those too! In total there were  over 150 cars and buses in our car parks, with even more outside on the road.
Our shop was open from 7-9pm to cater for late night parts purchases, and the guys on the counter were kept more than busy with your requirements. Outside it was Bratwurst aplenty, and pockets of VW related chat occupying any space not already parked on. Being a 'school night' proceedings were rounded off by about nine; the drive home full of thoughts about favourites, and what to do next, inspired by conversation with friends.
A special thanks to Krypton, who came down and performed for us. We might not of stood around watching and cheering all night, but we thought you guys were great!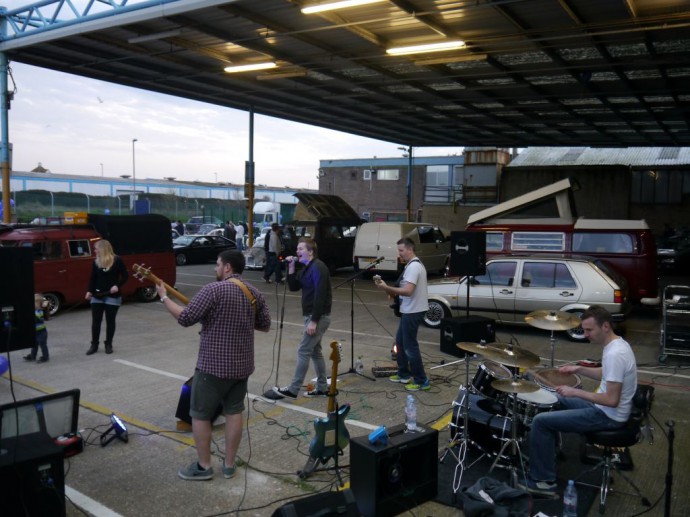 The next meet is Thursday 21st May, please join the Facebook events page to keep track of any updates, the meets will continue until September, on the 3rd Thursday of each month.
Want to check out more photo's? Take a look at our Flickr stream here.
Andy
The opinions expressed here are the personal opinions of the author and do not necessarily represent the views and opinions of VW Heritage