VW Heritage sponsored the Volksworld show for the first time ever in 2015, and we hope you enjoyed what was a fantastic weekend in the VW calendar. If you missed the event, or would like to know how much we enjoyed it, read on – here's a slightly belated show report!
Held at Sandown Park racecourse on the last weekend of March, the Surrey hills were alive with the sound of air-cooled engines. For two awesome days the best that Europe had to offer were exhibited inside; car's you could only dream of owning, or building, rotated on turntables for you to admire from every angle.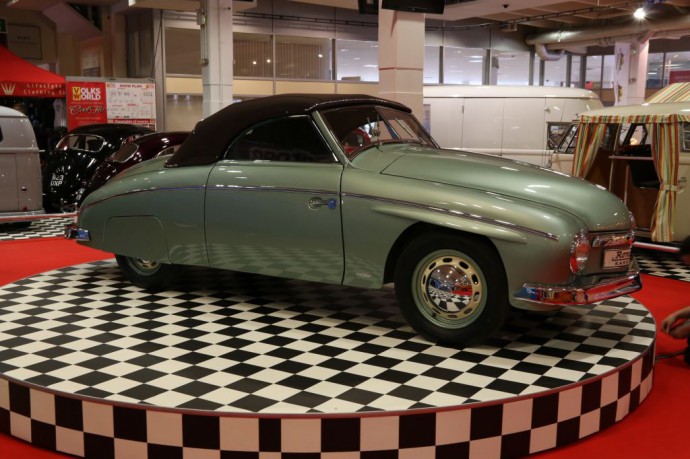 Big engines juxtaposed with classic coachwork, camper vans so low you could never go camping in them, Beetles, classic coachbuilts (like the ultra rare Rometsch above), Bays, Splits and Karmann Ghias….
In fact the Karmann Ghia played a huge part at this year's show, with it being the 60th anniversary of the iconic coupe. To mark the occasion we'd shipped the original 1953 pre production prototype over from Germany, along with a number of later design studies and a Brazilian example too, in a homage to one of the most glamorous-looking cars ever made. Displayed in a mirrored hall, the hand sculpted lines of the prototype from Ghia could be appreciated for what they really were – genius. Seeing the car up close you sensed the same feeling that VW Chairman, Heinrich Nordhoff must of got when he approved this very vehicle for production back in 1953.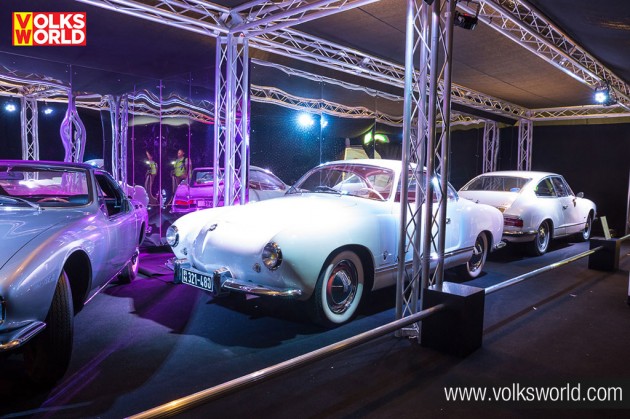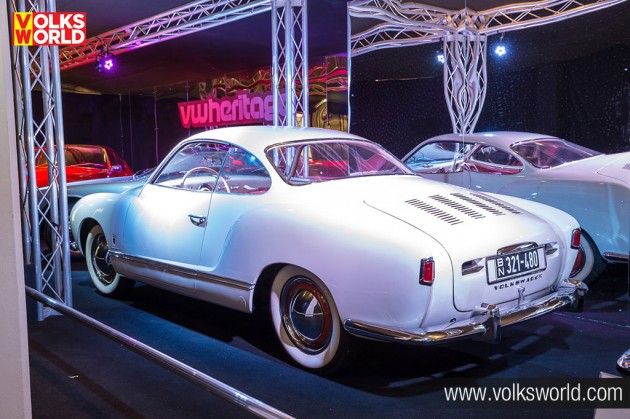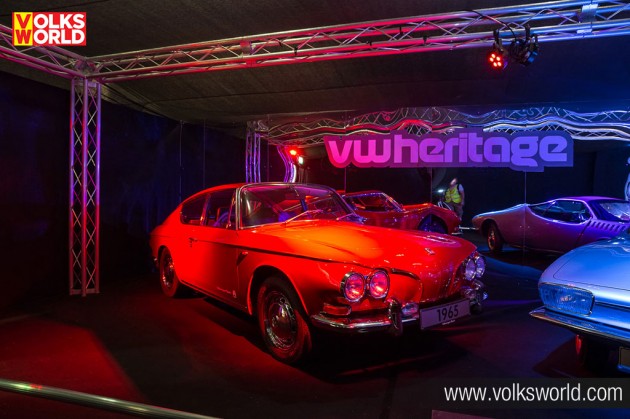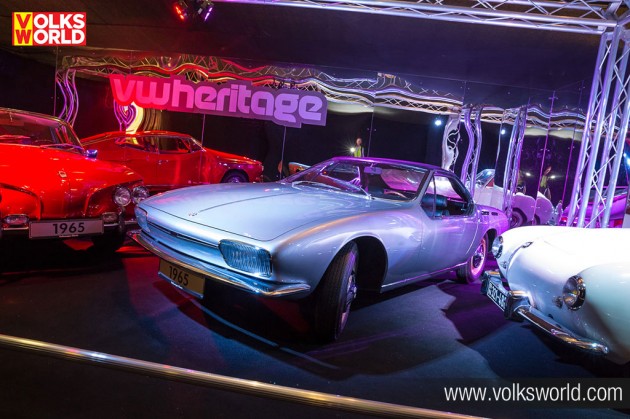 Elsewhere at the show our  green '2009 Volksworld build' Beetle was being transformed by a team of vehicle wrapping experts. It would become a replica of the Salzburg Rally Beetles and also the star prize in our competition to win a drive in the car at the Donau Classic Rally in Germany later in the year.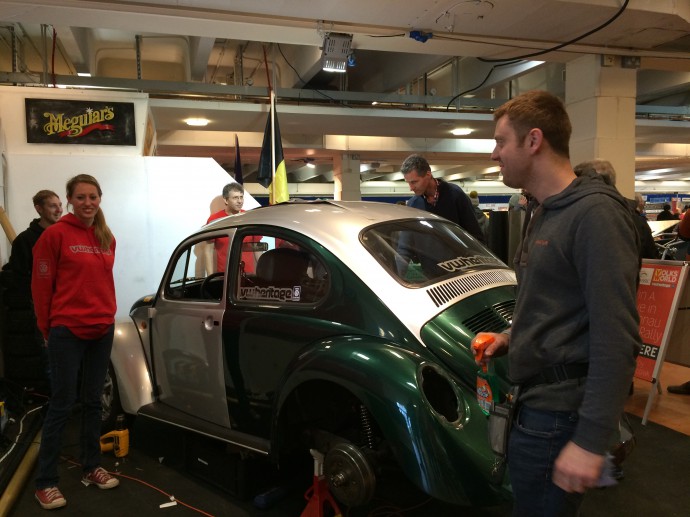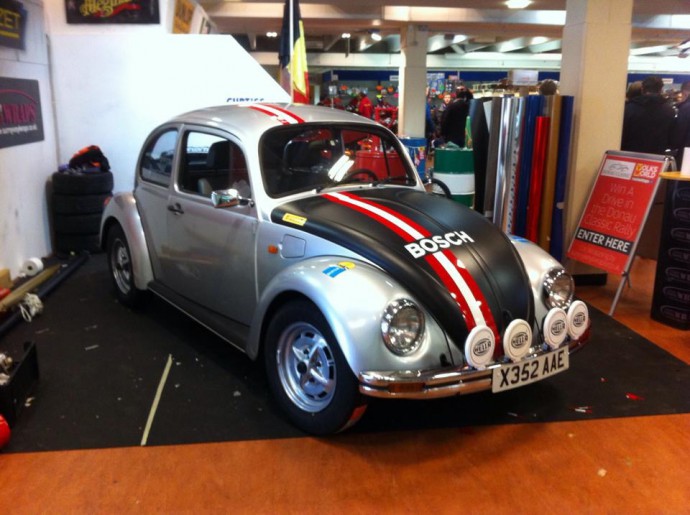 The main entrance played host to another borrowed Wolfsburg museum exhibit. A split-window Beetle that was cross sectioned in the 40's to help promote German engineering to the British market in post-war England. Back then, unsurprisingly it received a mixed review, but in 2015 it captured hearts and hundreds of photos. It sat proudly in front of a period correct backdrop of the VW Factory… Wish we could have kept it!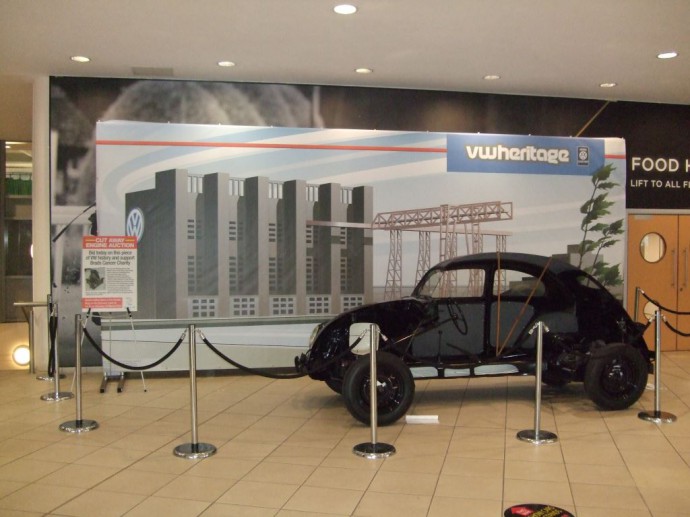 Over at the VW Heritage stand our team were busy answering questions, chatting about projects and taking orders for parts to help complete them. We even drew raffle tickets, with the chance for show goers to 'win their order', with hundreds of pounds worth of parts being bagged by lucky customers.
We'd love to itemise all our favourite cars from the show here.. but it really would take too long! A special mention to a few though, which we've happily been involved supplying parts for. Neil Ellis's '58 Rag Top Beetle, which scooped best of show and Steve Gosling's 1961 Bug, which took home ProSign's choice, and a top 20 too. Both were magnificent, and really stole our hearts – well done guys!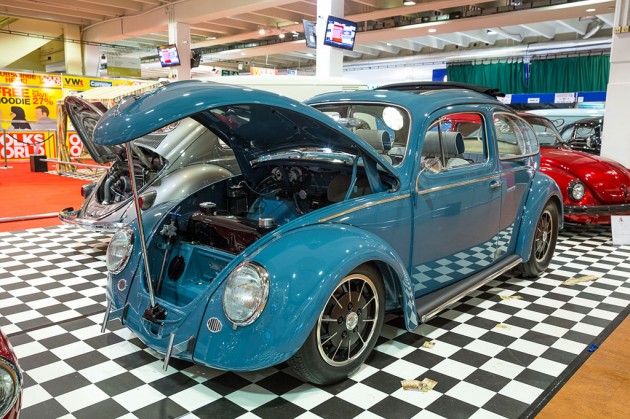 If you would like to see more photo's from the show please check out our Flickr stream. Details of which cars took home prizes can be found over on the Volksworld show blog here.
Andy
The opinions expressed here are the personal opinions of the author and do not necessarily represent the views and opinions of VW Heritage