The very last Beetle Cabriolet rolled off Karmann's Osnabrück production line on 10 January 1980, so even the youngest one is now over 35 years old. So what's the chance of finding one that's in virtually 'as new' condition? Well, here's an example that comes as close as you are likely to get…
We spotted this silver 1979 example for sale, with – get this – just 8827 miles on the clock. And it's even got its original handbook and genuine, factory supplied whitewall tyres…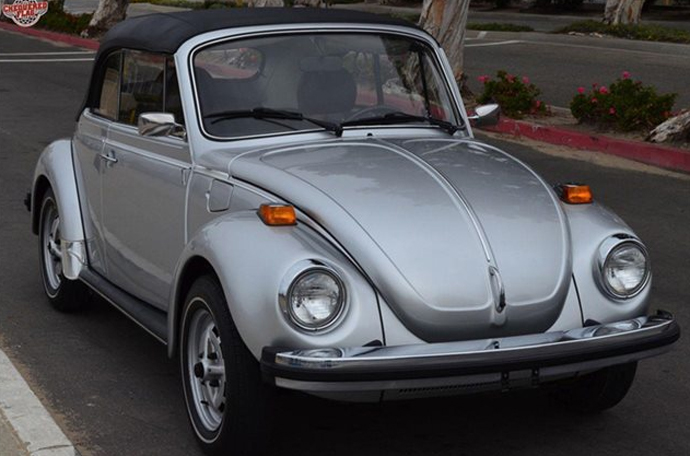 The ultra low mileage Beetle Cabbie is for sale at a car dealer in California, but don't let the distance put you off because cars this original don't come around very often and we reckon this could be a once in a lifetime opportunity…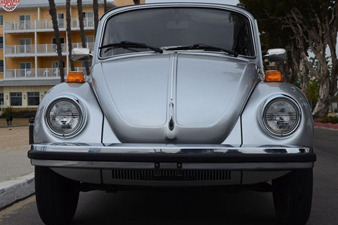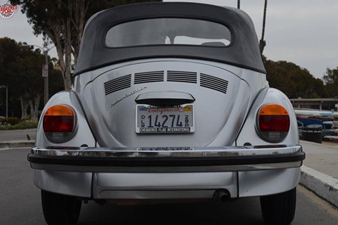 Indeed, while lots of Beetle Cabriolets have been restored, repaired and generally fiddled about with to a varying degree, what makes this one stand out is its 'factory fresh' totally unmolested 'as new' condition. Judging by the comprehensive collection of photographs, it's got all its original paintwork, as well as the original vinyl hood and even the original hood bag. The headlining looks taut and immaculate, as does the condition of the rest of the interior, engine bay and under bonnet luggage area.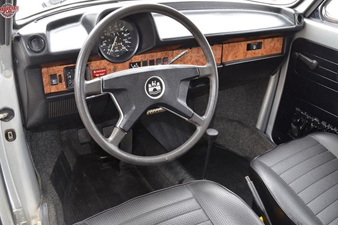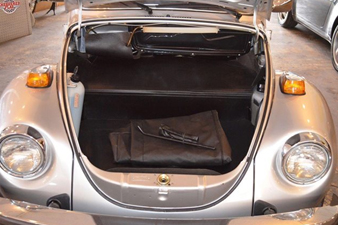 Crucially, in line with its barely run in mileage, it's not been messed about with – so the silver paint on the wheels is original (not refurbished) and everything has its own special, totally genuine patina. There's not even been a radio fitted.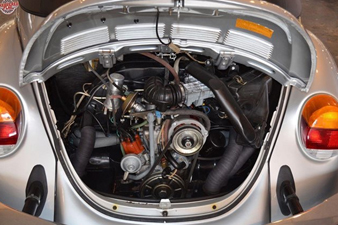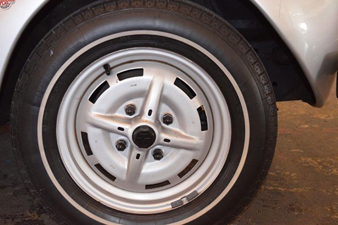 So what's a car like this worth? Well, it didn't sell when on eBay – the only bid of $16,500 (approximately £10,759) failing to meet the reserve price. However, it's currently listed on the dealer's website at $28,500 – which is very roughly £18,000 give or take a few hamburgers. Ignoring shipping costs for a moment, that's £135 cheaper than a 'new' Beetle Cabriolet – and we wonder which will turn more heads and be worth the most in 20 years time?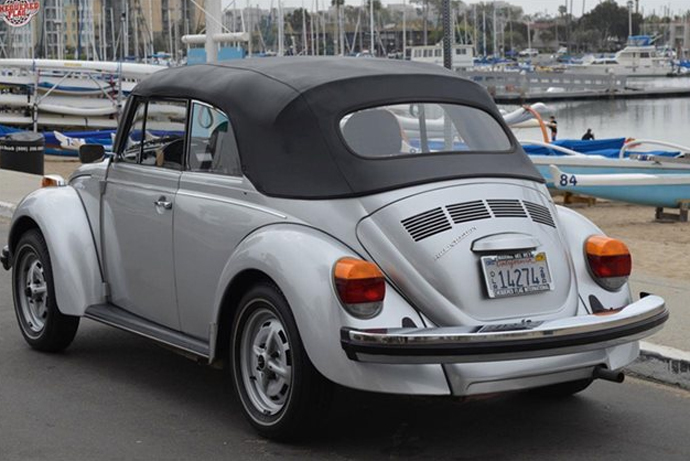 The key when buying a Cabriolet is checking the condition of the sills, floorplan and the bottom of the doors. The sills are reinforced, so if you need to replace them it's quite a major job. Likewise, if the hood, or its rubbers, have been allowed to leak water can rot out the floorpan. The doors are unique to the Cabrio so beware if they are rotten (usually where the drains have blocked). Mechanically, don't worry – it's all Beetle stuff. However, that US spec fuel injection setup can prove a headache, which is why a lot of owners convert to carbs. It's definitely worth joining the excellent Cabriolet Owners Club when you become a custodian of one of these topless beauties.
As a postscript, I had a '79 US-spec Cabriolet myself when I was a 'yoof' and still have a 'soft spot' for the 'soft top'. It had 33,000 miles on it when I bought it for £5900 in 1987. It was only 8 years old when I had it and it drove like a new car.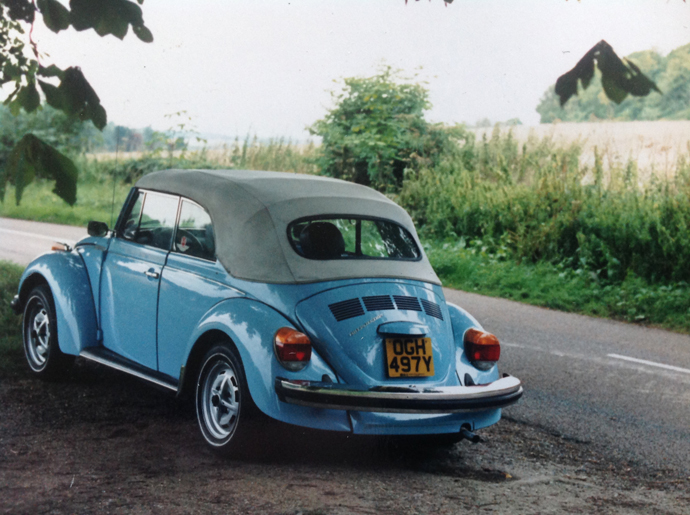 It too had its original whitewall tyres, although a blowout soon after I sold it prompted the new owner to replace them! I suspect it's a little less 'original' now than when I owned it but hopefully it's still out there being enjoyed.
Ian
The opinions expressed here are the personal opinions of the author and do not necessarily represent the views and opinions of VW Heritage