If you're planning a possibly very chilly early spring weekend away, then check out this ultra rare T25 camper that's just come up for sale…
It's a Tischer XL 65 and it's built on a  VW T25 chassis that's usefully been extended by an extra 65cm to make more room inside. According to the seller, it's one of just 27 ever built and as well as being a real collectors item, also offers value for money at £20,000 or near offer.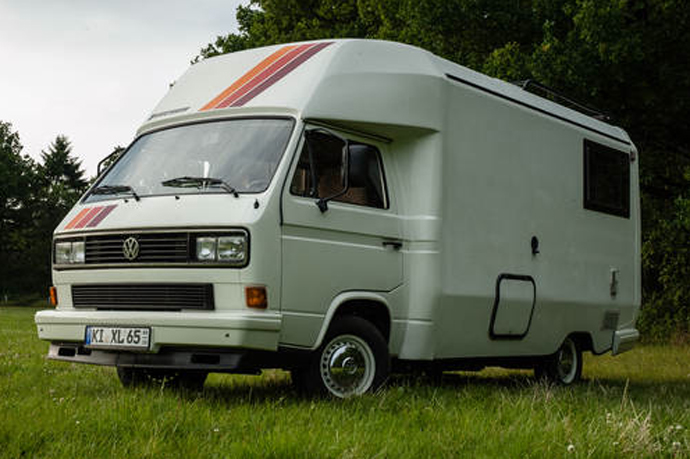 It's for sale on the Car and Classic website here, and looks immaculate in the photos. It's based on a 1989 T25 – hence the rectangular headlamps – and is powered by a 1.6TD lump, which the vendor says has only covered 110,000km (under 70,000 miles). The advert says it's recently been treated to a new timing belt and tensioner, and the engine starts on the button and uses no oil.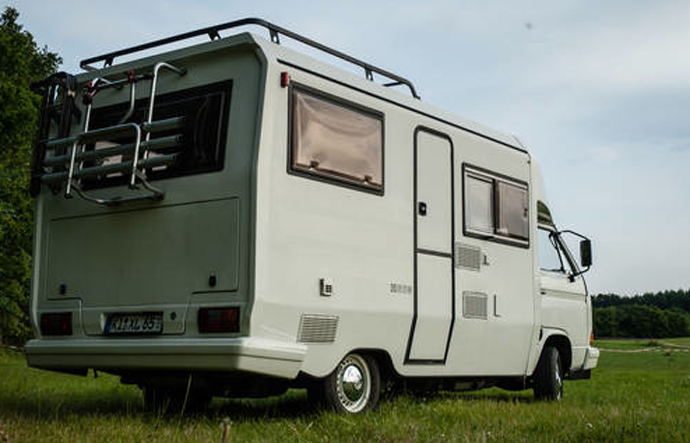 There's no denying the spec list is impressive, with power steering, an 85-litre freshwater tank, gas heater (with thermostat), fridge, stove, roofrack ladder, bike rack and swiveling pilot seats all appearing as standard. Hell, there's even a toilet and shower! Apparently, many of the fitments are shared with the similar size but more common Karmann Gypsy.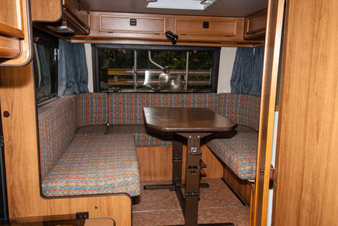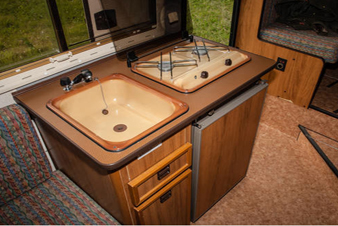 It certainly looks like a good bit of kit and if you want a T25-based camper with a huge amount of extra space then this could be the bus for you. The 'U' shaped seating area is impressive and we guess there's an additional sleeping area above the cab. It's currently in Germany, but we expect there's nothing stopping you flying out and driving the thing home via a few other European countries on route!
There's no doubt you would become instant celebrities and the van a major talking point over a morning brew among fellow campers and VW enthusiasts while on your adventure.
Ian
The opinions expressed here are the personal opinions of the author and do not necessarily represent the views and opinions of VW Heritage