A blog entry a while ago about water-loving VWs (here) prompted Matthew Browning to contact us regarding his grandfather, Herbert Amor, who worked for VW in the Sixties and Seventies and was involved in the development of the Golf. Sadly, he passed away before Matthew could quiz him on the precise details, but he did uncover some unique and totally fascinating archive photos of another water-borne Dub…
They relate to an attempt to cross the Channel in a Beetle, which looks to have taken place in the early 1960s judging by the fact that it's a 'Pope's nose' model.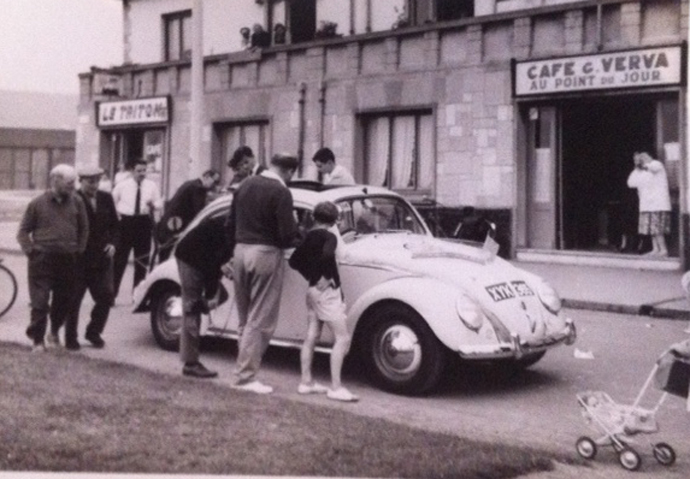 While the exact details of the adventure seem a little sketchy, Matthew told us that the idea came from his grandfather (below left with the hat) and a colleague, who worked in VW's design department at the time. The fact that the car was photographed surrounded by a crowd of admirers in front of a French cafe suggests they embarked from the French side of the Channel.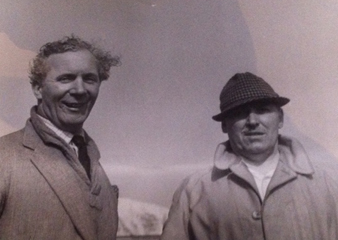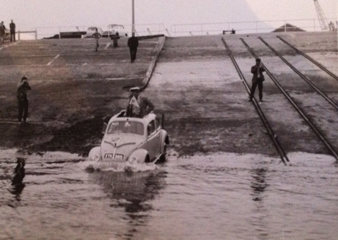 Said Matthew: "Because the Beetle was so water-tight, using drive from a Type 166 Schwimmwagen, they thought there was no reason why it shouldn't be able to make the crossing, so they set about it!"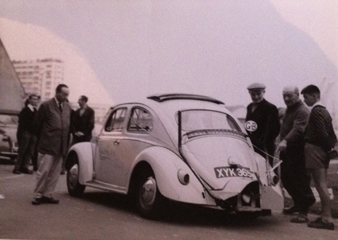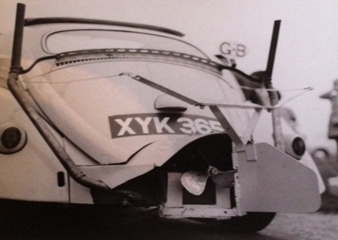 The attempt was covered, thinks Matthew, by the Daily Mail and after a hopeful start things started going badly wrong – thanks largely to the newspaper's reporter who was travelling on board. "They set off and everything was ok until the reporter started to feel sick. But instead of putting his head out of the sunroof, he wound down the window which let in a deluge of water – far too much for the small hand pump that they had installed could cope with."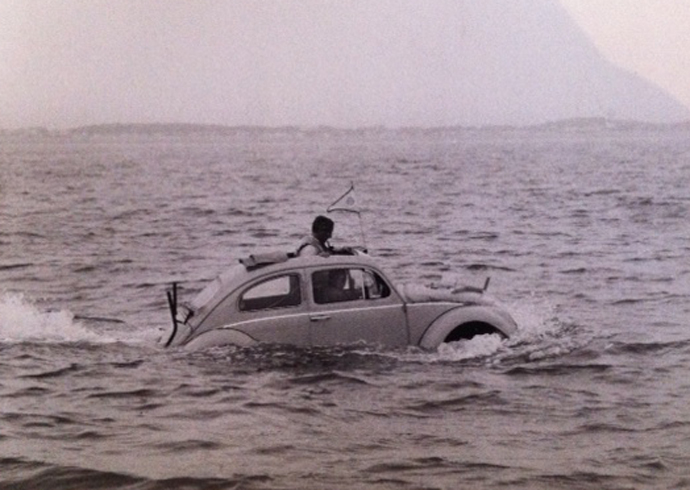 Said Matthew: "I'm told they got within six miles of England before they started to sink and had to be towed to safety by a French tug boat."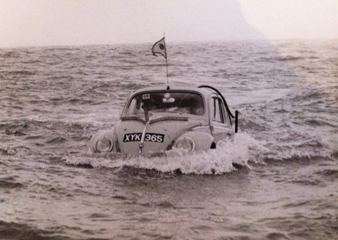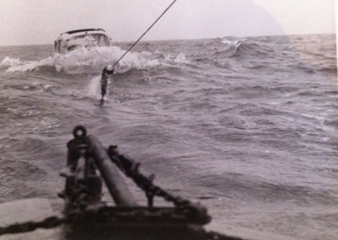 Herbert passed away in 1977, but according to Matthew he was something of a colourful character. "My grandfather had a great life. He worked as a race engineer at Brooklands race track on the Bentleys, he served as a flight engineer with imperial Airways out in the Middle East and he was the only survivor of an air crash in Egypt,  back in the 1930s. He also evaluated enemy armoured vehicles in WW2 out in Middle and Far East and was even mentioned in dispatches."
Judging by his Channel crossing exploits alone, Herbert Amor was obviously a gifted engineer/designer, and if anyone knows any more information about him, please let us know. Likewise, if a relation or friend played a key role at VW, we'd love to hear about it…
Ian
The opinions expressed here are the personal opinions of the author and do not necessarily represent the views and opinions of VW Heritage