Brothers Tony and Paul Greer are about to embark on a punishing 5000-mile trip that will take them from Hampshire to Europe's most northerly town, 750 miles inside the Arctic Circle. And they're doing it in a 1988 Mk2 VW Scirocco!
The mega journey, starting on March 1, is to raise money for Leukaemia & Lymphoma Research and the Anthony Nolan charities – causes that are close to the heart of the both Tony and Paul. Said Tony: "We selected two charities with a personal meaning to us. We both have a condition called Myelodysplasia which is a malfunction of the bone marrow in producing the correct quantity and quality of blood cells – it's a disease our Dad died from 20 years ago at the age of 52."
And if reaching the Arctic Circle wasn't difficult enough, the brothers also set a budget for the vehicle for this transcontinental drive at a mere £1000. So what did this get them? A 1988 Volkswagen Scirocco…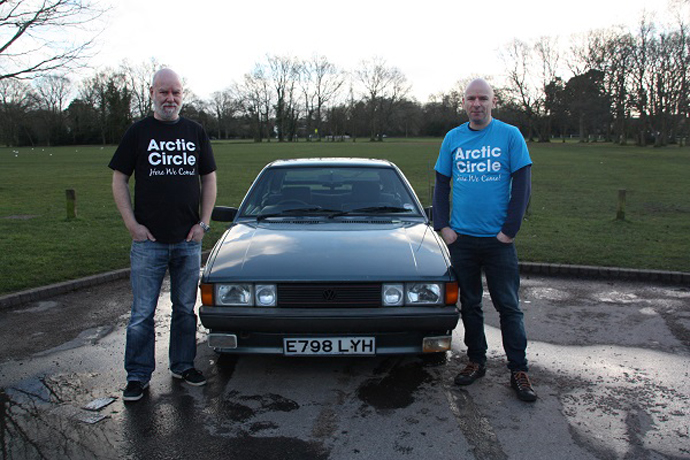 "We wanted something roadworthy, preferably with an MoT, and because the challenge was more about raising money and awareness rather than getting a restoration project, we didn't want to get a complete fixer upper," Tony explained. "We had a few interesting cars on our shortlist, Porsche 924s, Escort cabrios, Reliant Scimitars – which very nearly was the car we went with – but eventually we settled on a VW Scirocco. We found this one in the classifieds and the owner had been inundated with calls – probably because he'd underpriced it and within a day of it being advertised we'd bought it!"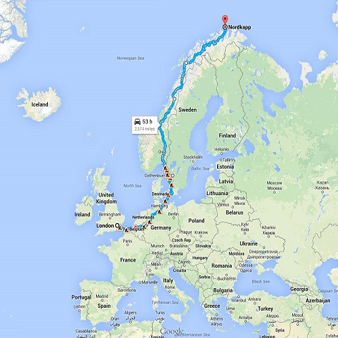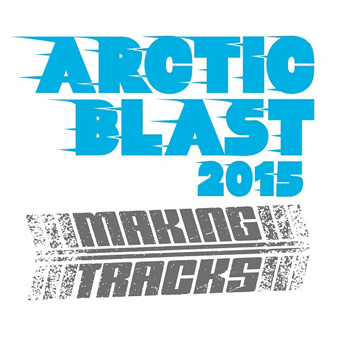 Overall, they seem to have picked up a bit of a bargain; mechanically, it's in good nick, and because it's the 8v 1.8 injection, they won't need to worry about the carbs icing up as they head north! However, Tony's a bit dubious about the brakes – and obviously, having stepped out of a modern car, it's going to take a bit of getting used to… "The steering's heavy and the brakes are dreadful, and at some point it's had a fast road cam fitted and a sports rear box so it's very lumpy at idle and a bit noisy. Cosmetically, it needs a new headlamp glass, some bulbs and a damned good clean plus a whole load of air fresheners because it stinks of fags inside." We imagine that's why they're posing with the sunroof open!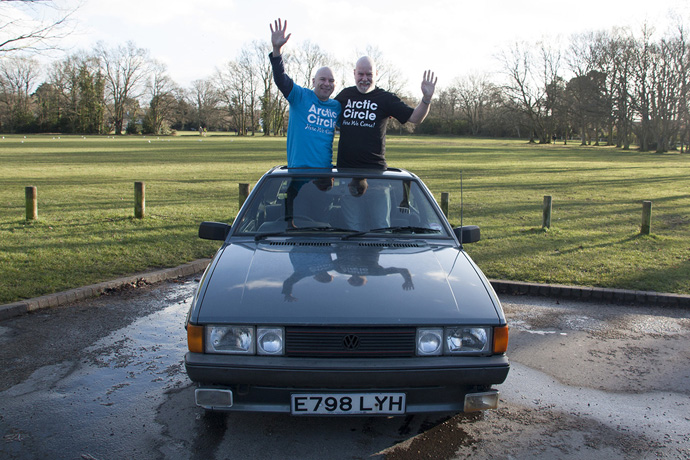 Tony confirms they've been blessed with some great support with the car so far which should help them achieve their goal. "Tim from The Phirm in Hook is going to look over it before we go and we're grateful to VW Heritage of course for its assistance getting us parts and service items so we can make sure it's good to go…"
Obviously, getting to Nordkapp in Norway, the most northerly European town, is no mean feat – and it's inevitable that the two intrepid brothers have their concerns about whether they're going to get there. "The furthest the car's been under my ownership was from the seller's house to mine which was about 75 miles – or a tenth of our longest leg," explains Tony.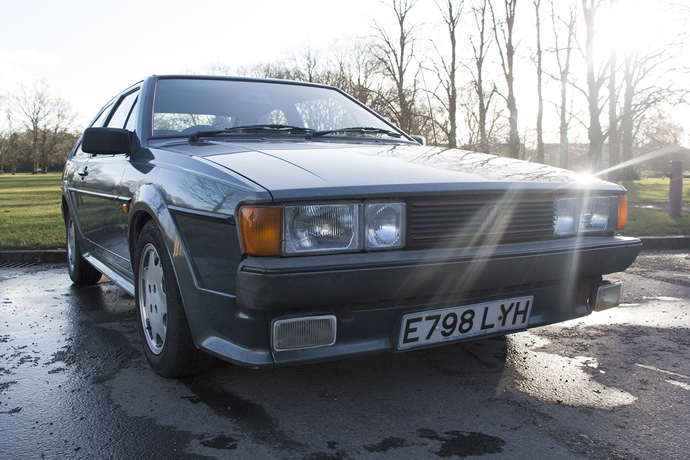 Other than that, their biggest focus is reaching their target of £5000 (and hopefully exceed it) for the two chosen charities. Said Tony: "We just hope that we can do our bit to raise awareness of the bone marrow register established and managed by Anthony Nolan and help more people understand how important it is that the register is populated with stem cell donors from all walks of life."
If you want to follow their progress then head over to their Facebook page. And if you want to make a donation, here's their Just Giving page.
We wish them well!
Ian
The opinions expressed here are the personal opinions of the author and do not necessarily represent the views and opinions of VW Heritage