The list of celebrity VW bus owners has just increased by one, with news that top US baseball star Daniel Norris, has just bought a Bay Window Westy. But not only that, he intends to live in it!
The 21-year old pitcher who plays for the Toronto Blue Jays recently snapped up the 1978 mustard yellow Westfalia bus and immediately set off on a 700 mile trip from his home in Tennessee to Florida where he is due to start his spring training.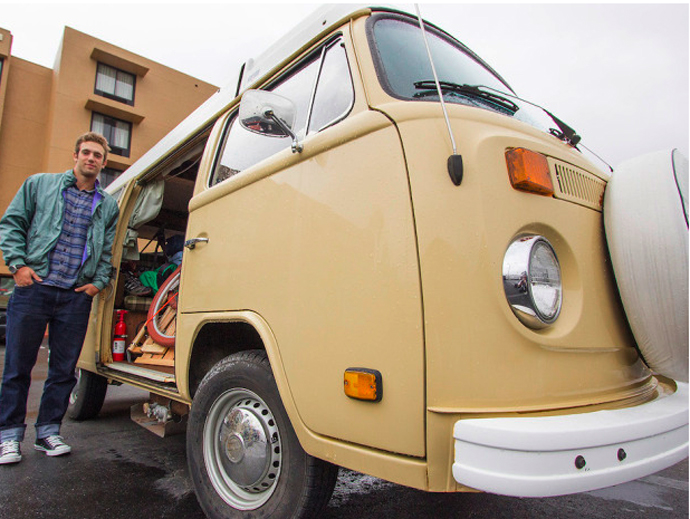 Naming his new home 'Shaggy' after the Scooby-Doo character, Norris says being on the road in the historic VW is 'peaceful' and says it allows him to 'connect with himself.'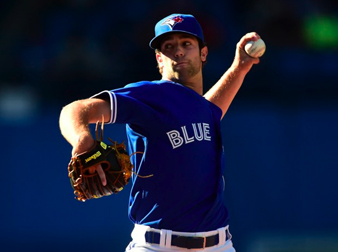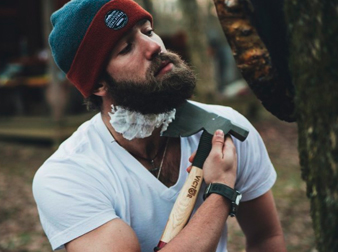 The lofty 6ft 2in sporting celebrity, who obviously has a penchant for shaving with an axe, is said to have earnt a $2m bonus a few years ago. Yet, despite being able to afford something a lot more exotic, a VW Bus was always top of his buying agenda. He bought this one via a friend of his father's and he's been posting reports of his travels on Twitter. Since convincing the previous owner to part with it, he's added solar panels and a bed.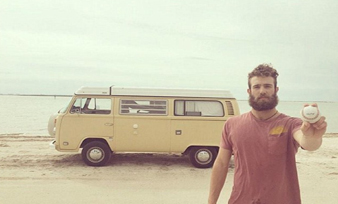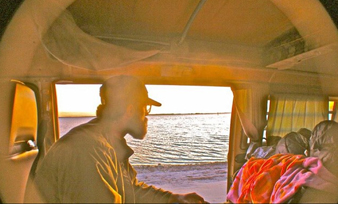 Buying a classic VW bus obviously appeals to the celebrity psyche, with a host of stars such as Jamie Oliver, Jensen Button and Richard Hammond all becoming proud owners in the last few years. The Who legends Roger Daltry (below) and Pete Townsend also own VW buses, as does Martin Clunes.
But what makes the classic VW bus such a popular choice among the rich and famous?
According to Mike Johnson from the Split Screen Van Club, "Even though they are iconic and cool vehicles, it's function not form that really sets them apart from other classics." Fellow SSVC man, Neil Smart, adds that while the media has created much of the recent 'bus fever', the "renewed interest in 60s and 70s music and surf wear" has also helped the VW bus reach star status among celebrity buyers.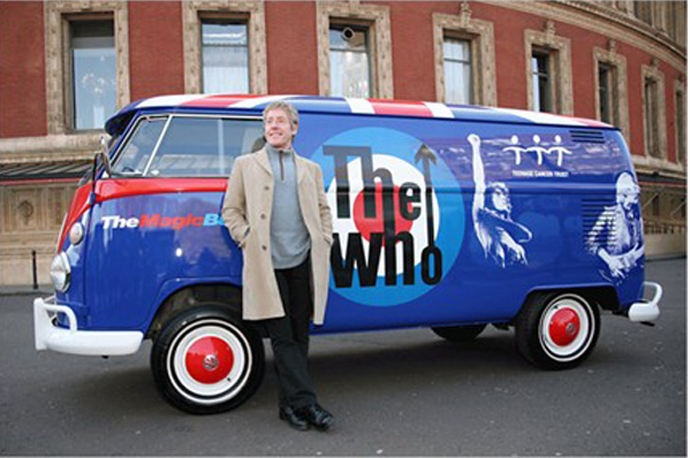 However, for recent VW Bus convert Norris, being a bit different and choosing to swap a swanky hotel for a camper van, was all second nature. He's reported as admitting that he's always been a bit weird, "I wore different shoes in high school, and love spending time alone outdoors and generally not speaking very much."
Ian
The opinions expressed here are the personal opinions of the author and do not necessarily represent the views and opinions of VW Heritage