Check out this unique German off-road Mk1 Caddy creation… at under £5,000, it could be just the thing if the weather turns nasty…
We spotted the tough as nails off-road themed Mk1 for sale on German car classified site mobile.de, which is always a good source of VAG related gems, and the project seems to mimic the Mk2 Golf Country with its super high stance and front skid pan.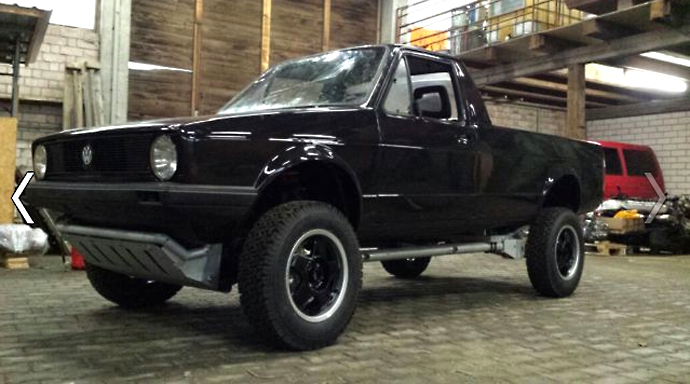 According to the vendor, it's been quite a feat – taking the whole of last year to build. He took a totally rust-free Caddy and a Golf Country and put the two together to make a go-anywhere Mk1 mud-plugger that was never officially available from VW.
As part of the build the chassis has been galvanized and painted and much of the underbody and engine bay sandblasted with everything getting a generous dollop of Mike Sanders anti-corrosion grease. Meanwhile, much of the running gear has been replaced with new items and the brakes and suspension have been overhauled. As has the 1.6TD engine, which, as far as we are aware, was never officially fitted to the Country.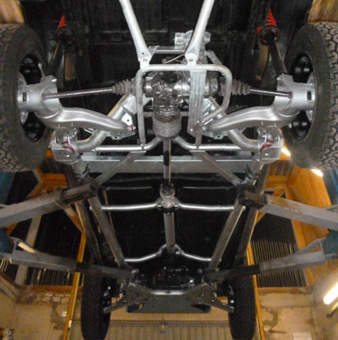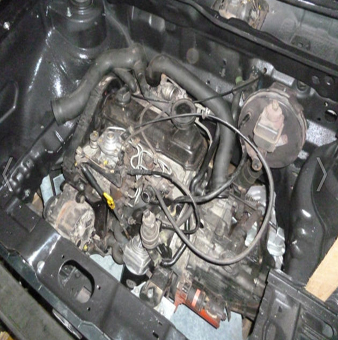 The car still sports the Mk2 Country's super rare Sportline rims shod with pukka off-road tyres which would no doubt give this Mk1 plenty of grip in even the most snowy of conditions.
The seller explains that he's yet to finish the interior, although the Country pews are included with the car – so that's something you could put your own mark on. There's a few other bits left to do, too, apparently, including fitting an exhaust and a few hoses.
….oh, and it hasn't got a TüV! Gulp. While the vendor says he's already had communication with the powers that be and he doesn't reckon it would be a problem, how the authorities here would view the car and whether you would get the thing registered is another matter…
Still, if you want a total one-off and if don't mind a challenge…
Ian
The opinions expressed here are the personal opinions of the author and do not necessarily represent the views and opinions of VW Heritage