Back in the hazy crazy '60s it was all the rage to decorate your car's bodywork. Inevitably flowers were a common theme. It seems the idea has had a bit of a comeback with this T25 bus in the States…
The owner apparently put a sign out of the front of his house inviting totally random passers by to come and scribble using permanent market pens – or 'sharpies' as they say across the pond.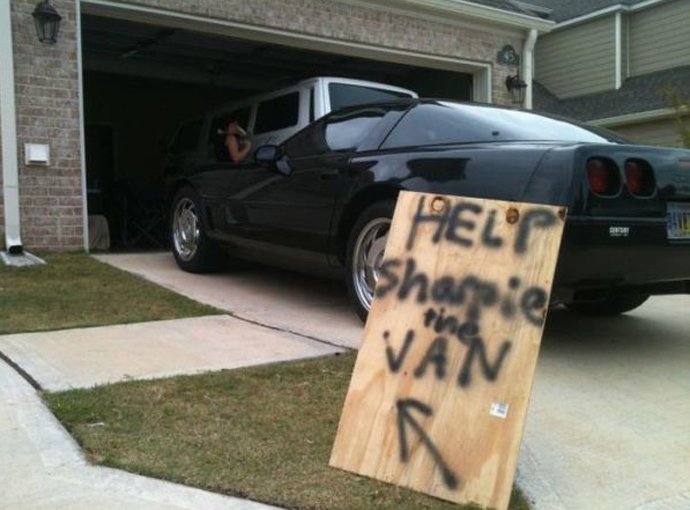 The result, as you can see, is nothing less than stunning with some of the graphics looking like they took hours – if not weeks – to complete. Apparently, those that volunteered were inspire to work earnestly and continuously on the project until it was finished.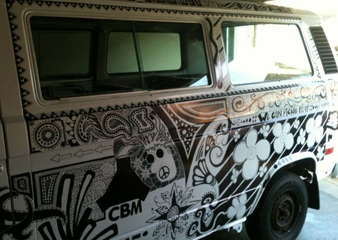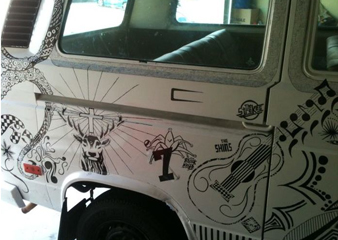 We can't help but wonder whether this was truly a totally random exercise. After all, what are the chances of attracting this level of creative artistry? Not unless the lucky bus owner happened to live next to an art college. Even then, we can't help think there would always be the inevitable reference to male genitalia somewhere…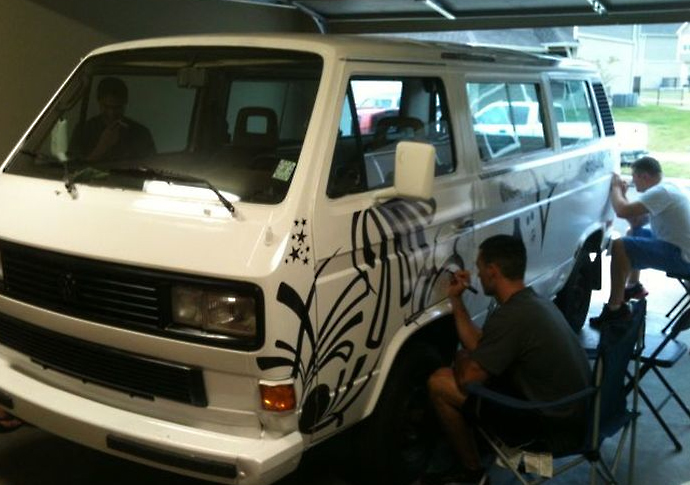 Either way, we reckon the owner must be pretty chuffed with the end result and it's certainly transformed what was otherwise a rather dull looking T25 into something quite special. Slap on a couple of coats of clear lacquer and job done!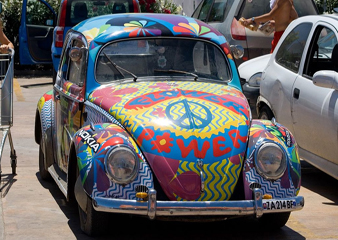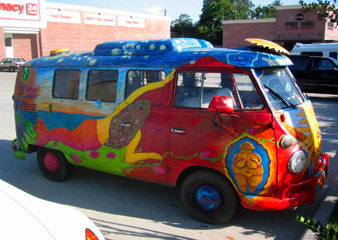 You never know, perhaps whackily painted VWs are about to make a comeback – and if that's the case, expect o see a flood of examples like the ones above at shows this year…
Ian
The opinions expressed here are the personal opinions of the author and do not necessarily represent the views and opinions of VW Heritage