We're sure this space age looking 1960s hovercraft will float your boat – especially when we tell you it's powered by a 1600cc air-cooled VW engine. Called the Cushioncraft Airscat 240 only one or two examples survive, making it the ultimate fun, go anywhere retro rarity…
The whacky craft, launched in 1968, was produced by a Californian outfit called Revflite and featured a futuristic looking reinforced fiberglass hull and a guarded fan at the front to provide the necessary lift to allow it to float roughly 3-5in above the surface.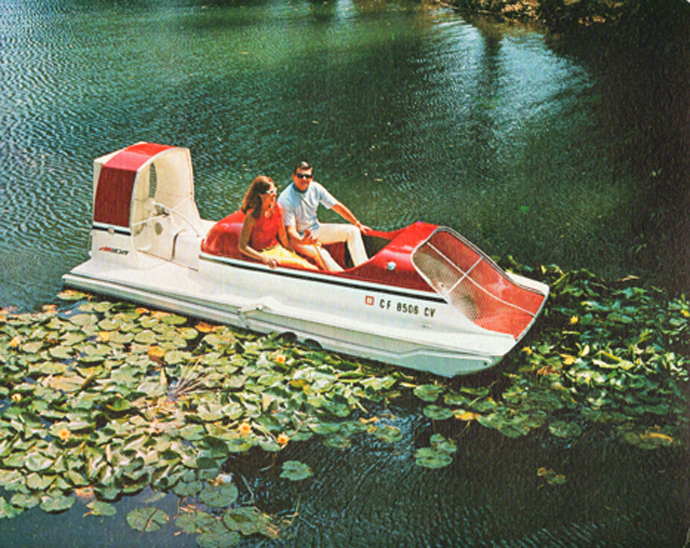 Designed to go just about anywhere over everything, including snow, marshland, roads and water – backwards, forwards and even sideways it employed 'brushes' as opposed to a bag skirt for greater versatility. Top speed was a claimed 30mph over water and 45mph over land and it could climb gradients of up to 20%, enabling it to comfortably get up and over most river banks when necessary, we presume.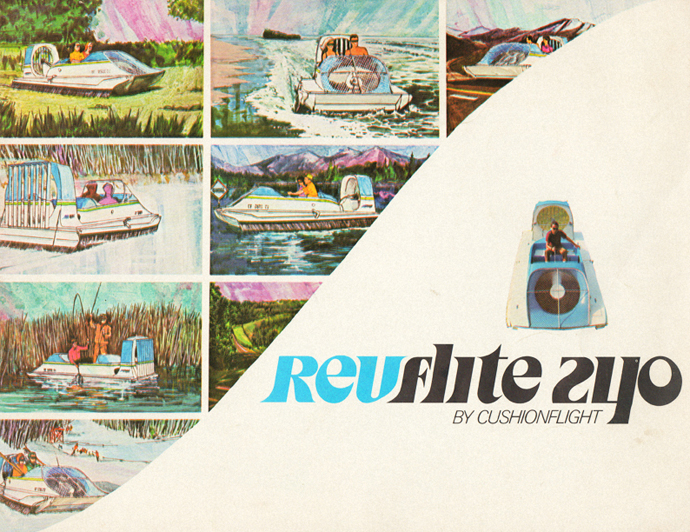 It could carry two adults and optional equipment included a trailer, plexiglass wrap-around windscreen, bigger 4.7 gallon fuel tank, a horn – and paddles, in case of – ahem – a mechanical mishap with that Dub engine which powers a huge blower fan at the front and another at the rear via flexible driveshafts.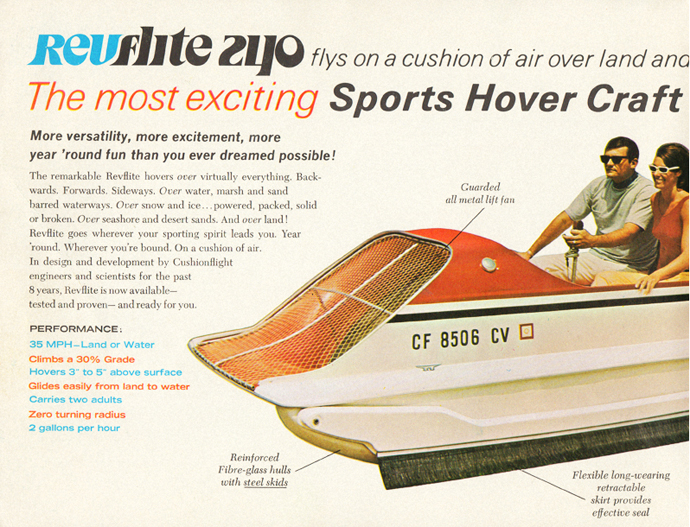 The price at the time was a none too insignificant $3495, which probably explains why so few were actually sold. Even fewer have survived, it seems, and from our investigations, the ones that have surfaced in recent years (this one was found in Australia) have been in pretty miserable condition.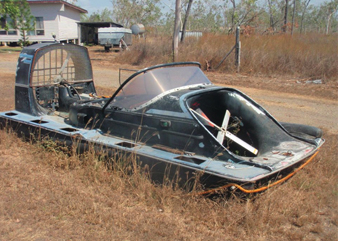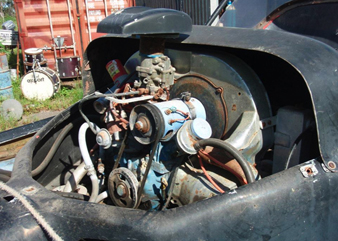 If you did find one though, we reckon it would make a brilliant autumn project – and it would certainly stand you in good stead for the snowy winter conditions that lay ahead!
Ian
The opinions expressed here are the personal opinions of the author and do not necessarily represent the views and opinions of VW Heritage