A massive congratulations to our Summer Wishlist winner Damian Loughran from Newry in Northern Ireland. 
Damian used his wishlist to gather the parts together for his 1975 Beetle project; except he won't need to buy them now, as we've just picked him as the winner!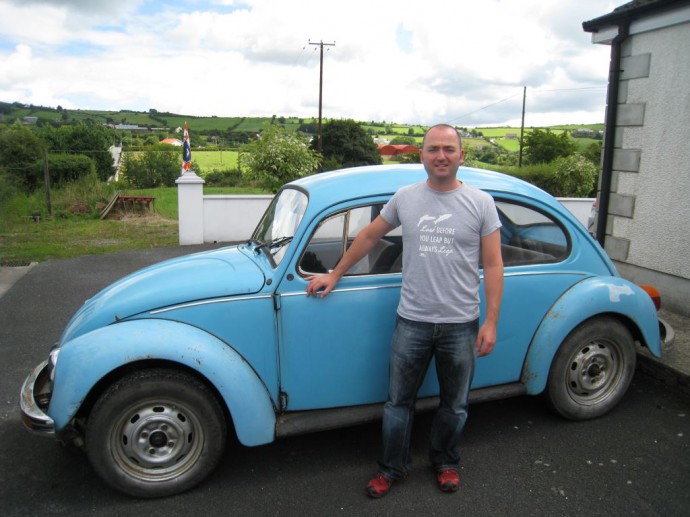 He will receive the full £1000 parts allocation, allowing him to treat his project to new bumpers, door and window seals, mirrors, steering wheel, and a Retro sounds radio to keep him entertained when his Beetle hits the road again.
Even after a weekend to let the good news settle in, Damian said "I'm still in shock I actually won this competition."
We love running our wishlist competitions, there is something great about giving parts away, and helping with a project that perhaps might of taken longer, or had to go without certain parts if the owner hadn't of won.
Stay tuned to our blog and newsletters to find out when the next one will be, and make sure you enter! You never know, it could be you next time!
Andy