After 7 years in our current home, growing ever closer to bursting with each day, we have finally reached a time for relocation and expansion. It's a massive undertaking, but exciting and a real opportunity to do things bigger and better in the future!  We will be moving from Burgess Hill in early September and heading 20 minutes down the road to Shoreham-by-Sea, to a building that offers over double the amount of warehouse space we have currently.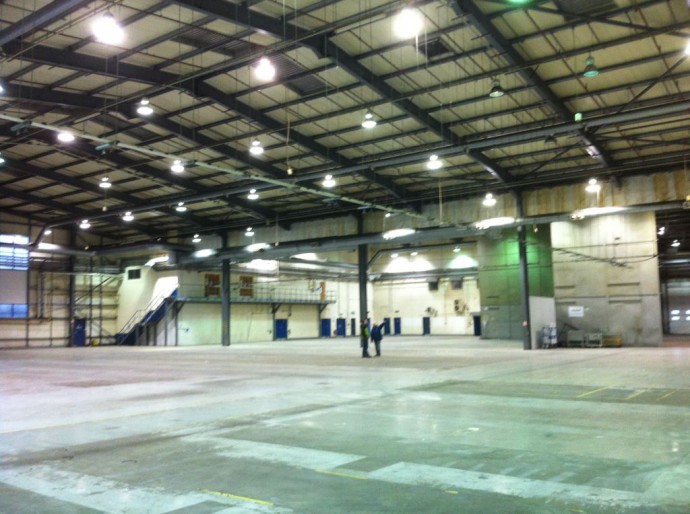 As you can imagine, with over 16,000 different parts to move this is no small feat; alongside our dedicated existing team we have recruited an additional crew to help us and our plan at present is to only close for 12 hours in total, if that… and this is only while we move the office equipment and telephones. In 3 months or so, the building has undergone a deep clean, taking it from its industrial past, into a more pleasant and lighter working environment for us, the floor has been skimmed and painted, and half the warehouse has been shelved.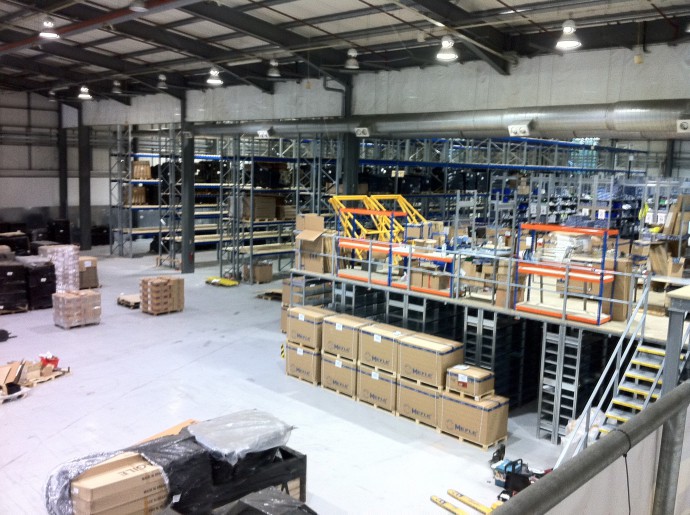 We held a preview party for a few friends and local customers last month, offering them a chance to check it out for themselves, and see the progress from the empty shell, that you can see in the photo above. We even took the opportunity to park some cars inside – something we are unlikely to ever be able to do again!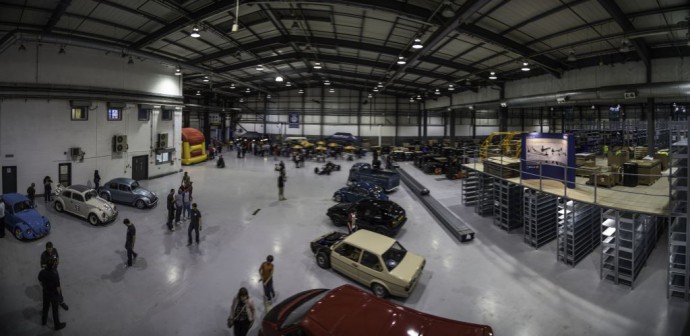 A couple of special guests deserve a mention, firstly Mike Mendoza, the Chairman of Adur Council who kindly came along to welcome us to Shoreham-by Sea,  secondly and we were super chuffed he could make it – Herbie, kindly driven by Luke from Terry's Beetle Services. A quick word of thanks also to Andy at AMR Motors for bringing his dragster down, and Tony for bringing his Formula Vee too – we'll put together a more detailed blog about the event next week.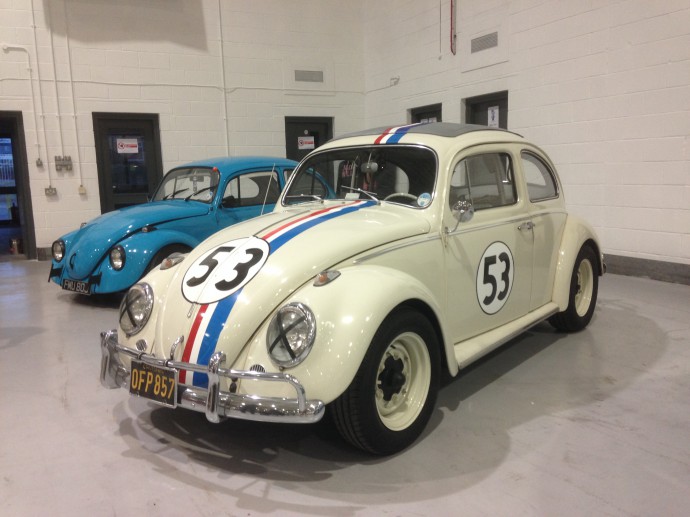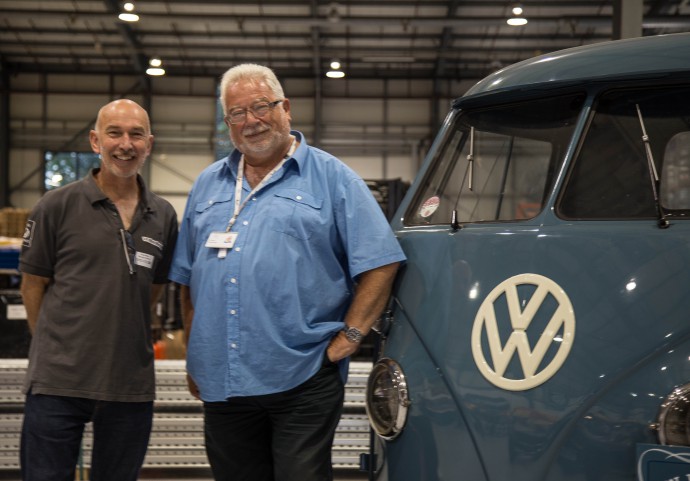 David, VW Heritage founder (pictured above with  Cllr Mike Mendoza) tells more. "For us at VW Heritage this is our 7th move in 28 years;  we've been part of the VW Scene for more than quarter of a century, which is a bit crazy! The basics of our business remain the same as when we started, we are all enthusiasts and we love our cars and buses. We spend our days trying to source more exciting, better quality, useful parts, and then our spare time working on and driving our VWs! Growth is natural, and this latest move offers us the opportunity to stock more parts and expand the range in the future too." 
So, that's our BIG news.. and the message is don't panic! You will still be able to order parts online as normal, our proposed dates for closing are Friday 29th August and Saturday 30th August. If you are planning on making a trip to see us this summer we would encourage you to call ahead – as parts start to get moved from one warehouse to another, they may not be available over the counter at the time you visit.
Our new address, as of 1st September 2014  is 47 Dolphin Road, Shoreham-by-Sea, West Sussex, BN43 6PB. The 01444 251270 telephone number will be diverted, so can continue to be used (a local number for Shoreham will be announced shortly).
Andy